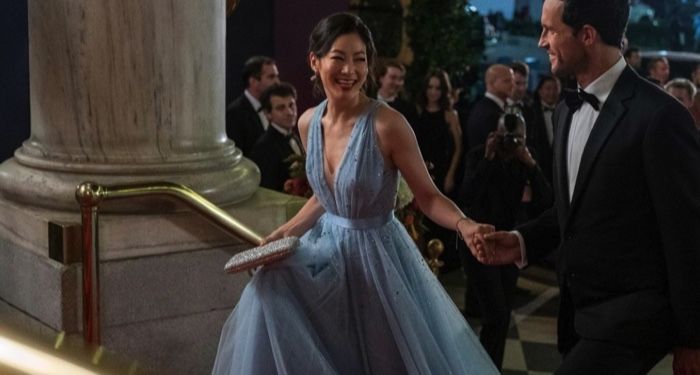 It was one of those days where I was reluctant to let go of summer, but I was all too ready to wrap myself in a blanket and marathon watch something on the television. I was not in the mood for a British murder mystery, nor my slow slog through New Girl. I wanted something similar to Emily in Paris: amusing, transportive (I love Rhode Island but sometimes I need to be taken far far away), and career-based, even if somewhat unrealistic. And then there she was! Ingrid Yun, staring back at me on the television screen. The show was trending, after all, so I simply had to click. Suddenly I was thrown into the world of merger and acquisition law, post-work drinks in Manhattan, and scandal after delicious scandal.
If you too could not look away from season one of Netflix's Partner Track, then this is for you. As a reader, I found myself looking for reads that would make me feel the same way I felt about the show. From irresistibly attractive lawyers, to ambitious women with very complicated work lives, to lovely New York City settings, I've compiled a list of books to read if you like Partner Track.
If you liked this list of books to read if you like Partner Track, check out 8 Contempoary Romance Novels by Asian Authors. Interested in young adult books too? Read up on some of my favorite YA fantasy books with love triangles.