This content contains affiliate links. When you buy through these links, we may earn an affiliate commission.
For those who have waded into the waters of historical romance, it's nearly impossible to overlook the "marriage of convenience" trope. I'm willing to bet money that, if you picked ten historical romances at random off a bookstore shelf, at least two will have it. And, as the old adage goes, "if it ain't broke, don't fix it."
The Appeal: Two individuals, usually a couple who practically hate one another, are thrust into the wonders (I'm assuming, as I'm unwed) of marriage. This tends to happen because of money or property that needs to kept out of some shady relative's greedy little paws. A cousin, uncle, take your pick really. And feel free to imagine some dastardly mustache twirling. I know I always do.
In a historical setting, marriages and divorces weren't something to be taken lightly, unless you were King Henry VIII (am I right?). It's a weighty decision to make, but both hero and heroine realize the benefits of teaming up, even if it seems to be a relatively permanent partnership.
With marriage comes living together and, dare I say it, sleeping together. Two strangers now must live together and oftentimes, share a bed, which makes for some palpable tension, especially if they have to fake it 'til they make it, by acting blissfully in love in public. If you can't tell, I can't get enough of it.
Pitfalls: In my opinion, it's really hard to screw this up, though pacing is key! The heroine can't win over the brooding hero's house staff too quickly. And the rakish duke can't throw away his philandering ways right off the bat.
There's always the big misunderstanding, or several if your author is feeling particularly torturous. The hero is caught with another woman. The heroine gets the wrong impression. Rinse and repeat.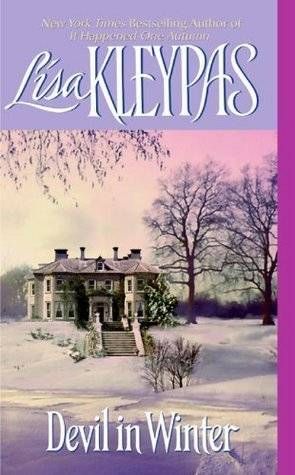 Recommendations: Devil in Winter by Lisa Kleypas. Kleypas' Wallflowers series is one of my all time favorites, though I would caution readers to go by designated order. This is the third book, but I promise the two before it are just as amazing. The heroine, Evie, is meek and shy, and she's seeks out our promiscuous hero, Sebastian, knowing that he'll practically do anything for money. The guy's a bit of a schemer, but Evie will do anything to keep her inheritance away from her horrible relatives — and they are pretty damn horrible. In Devil in Winter, the heroine is the one approaching the hero and I honestly can't say enough good things about this book.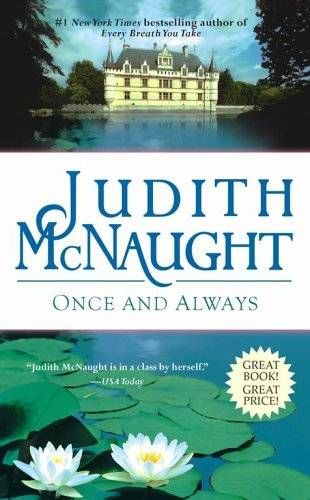 Once and Always by Judith McNaught. She's another one of my favorite authors and Once and Always features on of my favorite tortured heroes. Not literally tortured, by the way. The angst is slathered on rather thickly, but there's nothing like marriage of convenience to teach the man how to love again. Disclaimer: Results in real life may differ, so no rushing off to the courthouse. While Kleypas writes her historical romances with some humor, McNaught is definitely a fan of the drama.
The Bride by Julie Garwood. I'll admit that when I first read the summary of this book, I rolled my eyes so hard that I think I sprained something. But it has now become a book that I will recommend to everyone. This marriage is more based on political gain between the Scottish and English, rather than an individual trying to keep their assets safe and away from money-grubbing relatives. Things are already tense given the circumstances of matrimony, but add in rumors that our Highland hero killed his previous wife, and things are at a boil right out of the gate.
I know I've left off some other great ones, so throw some more onto the pile! I'm also curious if there are any contemporary romances with the marriage of convenience plot line.