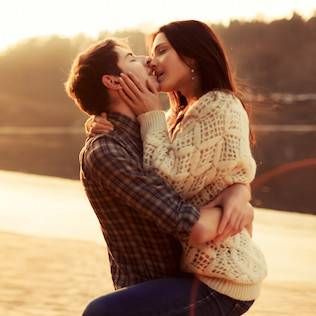 This content contains affiliate links. When you buy through these links, we may earn an affiliate commission.
Most of us have been there. It may have been your best friend in high school, the neighbor across the street that you'd walk home with, or maybe a coworker with whom you had weekly lunches. There's something about getting to know a person, becoming friends, that can often lead to love, and I'd be willing to bet it's one of the most popular tropes in romance.
Friends-to-lovers stories can be sweet (two characters who have grown up together) or angsty and emotional (friends thrown together by some sort of loss), but regardless of the setting and circumstances, it's usually a thrill to watch two people recognize that they were meant for each other all along.
The Appeal: My mother always said that getting to know a person can make them more attractive. Learning a person's likes and dislikes, their passions, creating memories, and having shared experiences together are all aspects that romance characters (and real life people) use to get to know one another. There's a familiarity there, too. And trust. The groundwork has already been established and most of the time, characters who start off as friends don't have to go through the introductions process, which can slow a book down at times. But it gives me such warm and fuzzy feelings watching the attraction grow into something more than platonic love.
Aside from whatever outside issues the author writes into the romance, a good portion of tension comes from wondering whether a relationship is worth jeopardizing a longstanding friendship. And, if it doesn't work out, are the characters going to be able to maintain their previous relationship or will things never be the same again? I mean, it's a romance, so you know it's going to work out, but that's something the characters don't know just yet.
The Pitfalls: Internal conflict that comes with something like a friends-to-lovers plot can be tricky because if everyone acts like rational individuals, that sucks a lot of the fun and drama out of things. Some people have tried starting a relationship with a friend and just doesn't mesh as well as they think, and it can be chalked up a crazy thing that they did – maybe while aided by some liquid courage.
But where's the excitement in that? Readers want the struggle, the will-they-won't-they.
Too little resistance to turning a friendship into something more and it becomes boring. Too much and it tips into melodrama.
Recommendations: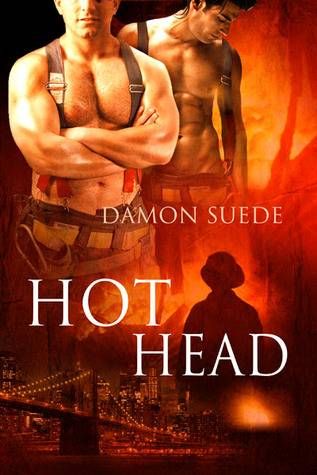 Hot Head by Damon Suede
Damon Suede writes some pretty intense male/male romances, so if you like your romances on the emotional side, definitely check him out. The heroes in this romance, Griff and Dante, are firefighters who have worked together for years, making them best friends and partners. Not only could a relationship affect their friendship, but also their working partnership where their lives are often on the line. Also fair warning that Suede writes some pretty hot sex scenes. This may not be for readers who prefer things a little more vague.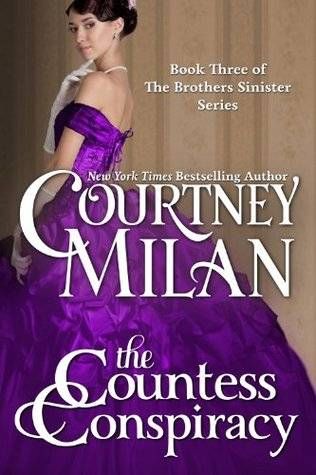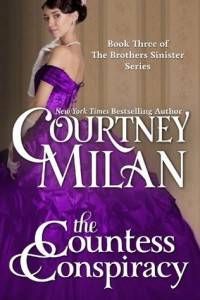 The Countess Conspiracy by Courtney Milan
If you haven't read anything by Courtney Milan, I can pretty much guarantee you're going to want to binge on everything she's ever written once you do. She always writes smart heroines and she's great at crafting complex beta heroes. In The Countess Conspiracy, Sebastian is a reasonably well-known scientist. His research partner, Violet, is a bright woman with lots to say. But since she is a woman in a historical setting, obviously no one wants to listen to her. So Sebastian acts as her mouthpiece, using her ideas as his own. But when Violet's theories make waves, Sebastian decides he'd rather be liked and predictable with his research, than hated and innovative. Trigger warning for discussions of trauma, but this book truly is truly worth a read for Violet alone.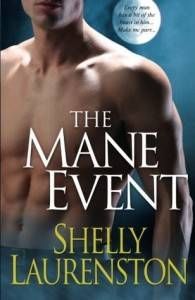 The Mane Event by Shelly Laurenston
The Mane Event is actually two books in one, but the first "Christmas Pride" is one of my favorite shifter romances. Lion shifter, Mace, and NYPD cop, Desiree, have been childhood friends for years, but Mace has been in love with Dez for years. It's kind of adorable to see this big bulky man (who turns into a damn lion at times) be completely smitten. Both characters are strong and confident, though since this book features two novellas, it's hard to get a taste for the world established in the rest of Laurenston's Pride series. However, once you start, you probably won't want to stop.
There are so many other friends-to-lovers books that I want to recommend, but I want to hear your favorites. Which books have you read that knock this trope out of the park?