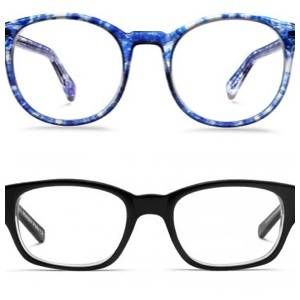 Fiction
Rock a Pair of Frames Like Your Favorite Bespectacled Character
This content contains affiliate links. When you buy through these links, we may earn an affiliate commission.
This post is sponsored by Warby Parker. Affordable, stylish, vintage-inspired glasses delivered to your door.
The truth is I need a pair of glasses. I went my whole life not needing glasses and was very smug about this because almost everyone else in my family is either a part- or full-time specs-wearer. But now I need glasses because I can't read street signs from far away and the last subtitled movie I attended was boring NOT because it was made in a foreign country, but because it was the blurriest.
So if it is my Greek-tragedy-fate to be nearsighted, I'm at least going to be nearsighted in style. I'm currently deciding on a pair of driving/movie-watching glasses, and I'll be gosh-golly-damned if I don't want my glasses to make me look like a literary character I like.
As this post is sponsored by Warby Parker (Thank you Warby Parker!) let's look at how some of their glasses pair with literary characters.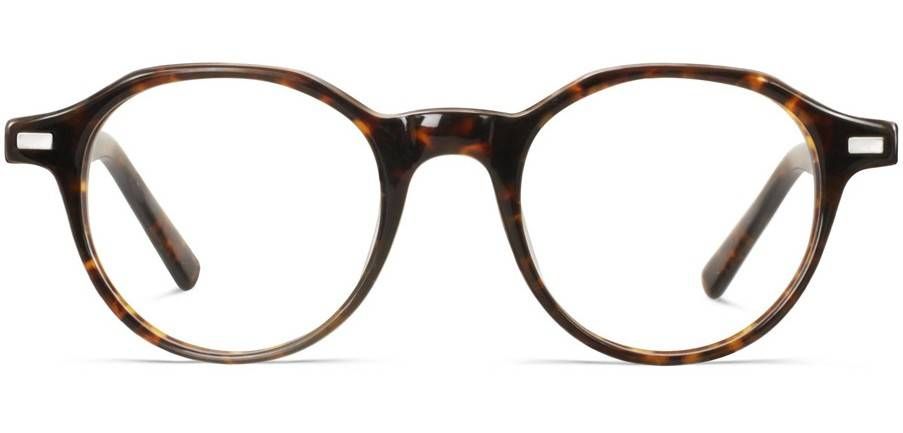 Atticus Finch
These Begley frames (in Whiskey Tortoise) are the Atticus Finchiest of glasses. And any time you can turn Atticus Finch into a comparative/superlative adjective, you know everything is going to be all right.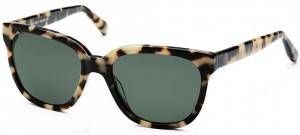 Holly Golightly
I don't know if you're allowed to spend money on sunglasses (I'm not because "This is why we can't have nice things" is the story of my consumer life) but if you ARE allowed to have nice things, you should totally pull a Holly Golightly and rock these Reilly sunglasses in Marzipan Tortoise.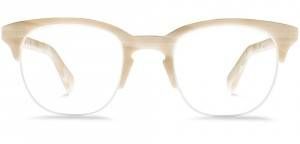 Miranda Priestly
I would almost (ALMOST) be fine going nearsighted if it meant I could wear Devil Wears Prada Miranda Priestly glasses. I tell people I aspire to be kind and generous and intelligent and courageous, but those are lies, all lies, I just want to be a boss bitch in boss eyeware. Check it, Aurora glasses in Daughter of Pearl (man are these copywriters good at naming colors, I want to own something that is Marzipan Tortoise even if it's just, like, a doorknob).
The Talented Mr. Ripley
If you want to look super dorky and super murderous at the exact same time (I feel like one of these days Vogue is going to do a "Dorky Murderer" fashion spread and all the trendsetting children of the street are going to start sporting nerdy serial killer threads and kicks and I'm going to scream "I TOLD EVERYBODY SO" from the rooftops), here you go, Nash frames in Greystone.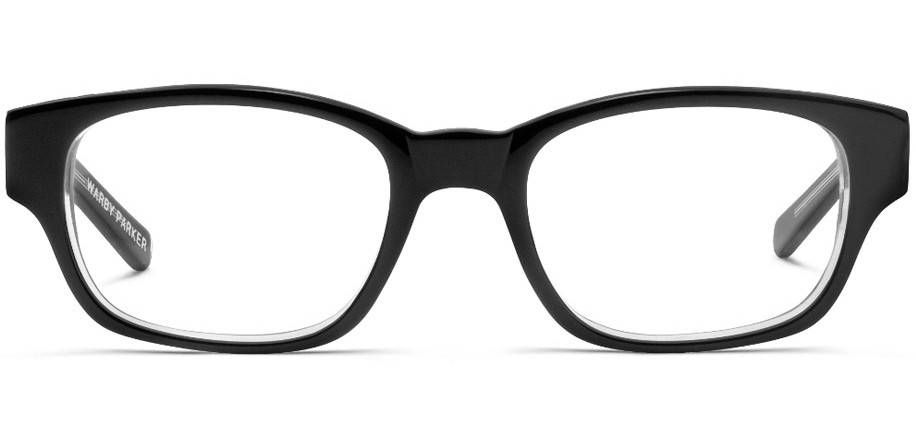 Enid Coleslaw
Here's the nice thing about picking a character from a graphic novel for this assignment, the artist drew the glasses for you so you can cheat and see what glasses the character is wearing instead of having to use your stupid imagination or whatever. For Enid Coleslaw from Daniel Clowes' Ghost World, we got your back with Colton frames in Revolver Black Crystal (incidentally, I wish my hair was the color of Revolver Black Crystal. Or my eyes. Or both).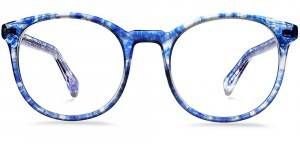 Mallory Pike
Because all I ever wanted was to be an honorary member of The Babysitter's Club, let's try on a pair of Marva frames in Cobalt Leaf on for size in honor of the club's nerdiest and most realistic preteen, Mallory Pike of the frizzy hair, clear braces, and, of course, awesome/ridiculous glasses.
Are you sporting a pair of frames at the moment? What literary character do your specs pay homage to? Please say Harry Potter or Arthur the Aardvark, please, please, oh please.