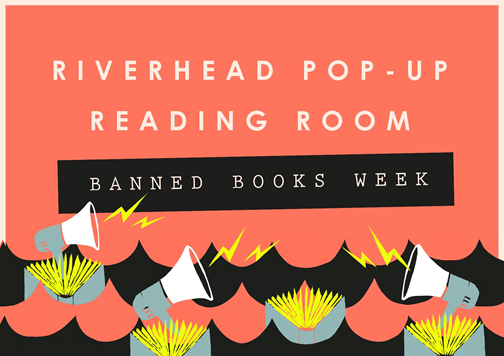 What would it be like to live in a world without open access to ideas and literature?
This is the question Riverhead Books wants readers to consider on Saturday, September 29th. On the waterfront at the Brooklyn Bridge Park, they'll host a Pop-Up Reading Room as part of Banned Books Week.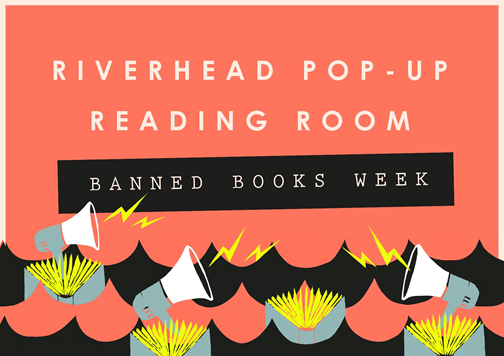 Riverhead aims to give a platform to groundbreaking writing by diverse and global voices. They've published some of the biggest titles of the past year, including Florida by Lauren Groff, The Incendiaries by R.O. Kwon, and Flights by Olga Tokarczuk.
As part of the event, Riverhead will offer a thematic selection of "banned books." The list will include some of the Riverhead titles that write back to dominant narratives of politics, religion, and sexuality. As a result, they are frequently challenged as teaching subjects in schools and libraries. The books include such blockbuster releases as Khaled Hosseini's The Kite Runner and Mohsin Hamid's Exit West. The event will also feature the work of Patricia Lockwood, Brit Bennett, Garrard Conley, and others.
The aim of the afternoon is to stimulate conversation, foster a diverse literary community, and amplify marginalized voices. Guests will have the opportunity to pick up a book or three, chat with fellow book lovers, and participate in special Banned Books Week activities. You could even win the elusive and much-desired Riverhead tote.
The last Riverhead pop-up was this past June at the Langston Hughes House. The event was an all-day celebration of Caribbean Heritage Month. It also featured a conversation with Tiphanie Yanique (Land of Love and Drowning) about what it means to be a Caribbean writer working today. This month's event will take place at the Brooklyn Bridge Park from 1–4 pm, as Riverhead invites the public to join in championing the freedom to read.