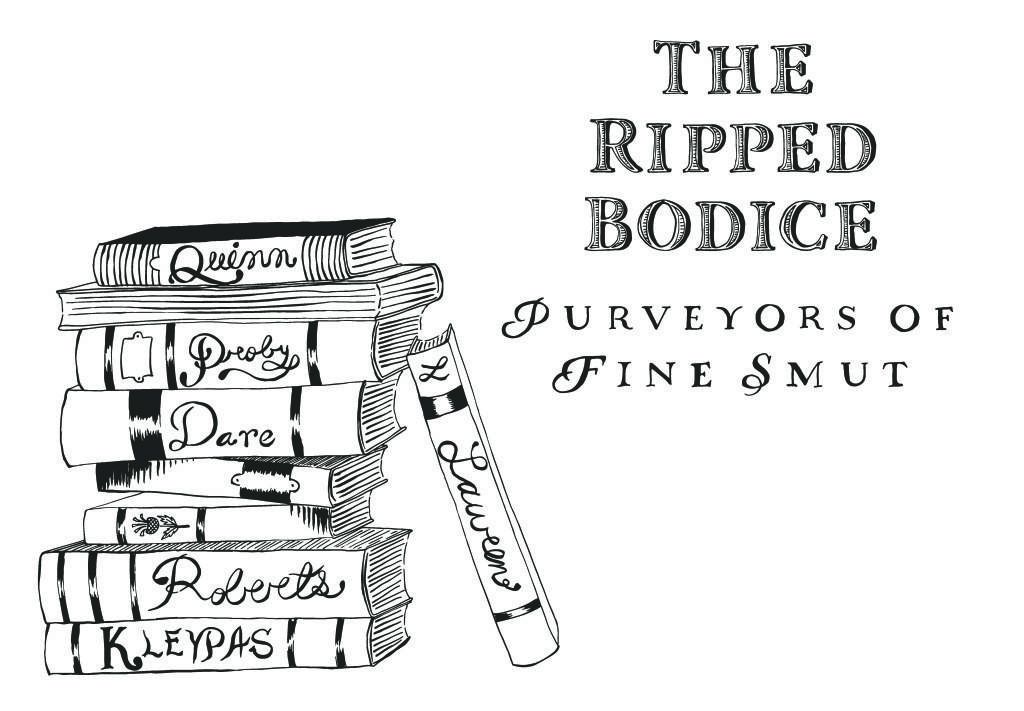 The first exclusively romance bookstore will open in L.A. next spring if all goes according to Bea and Leah Koch's plans. Motivated by their love of the genre and desire to create romance community in physical space, the Koch sisters have launched a Kickstarter to support The Ripped Bodice.
The Ripped Bodice is conceived as both a genre-specific bookstore and a community space, with author signings, book clubs, and talks by publishing leaders. The store will support events focused on original works and adaptations like Downton Abbey, Outlander, and Pride and Prejudice. Their "Minerva Library" — named after England's Minerva Press, a late eighteenth century publishing house specializing in Gothic and sentimental fiction — will be a Romance-of-the-month club.
Customers will have access to a much more extensive range of romance fiction than they can find in a big box store, minus the negative judgment they might encounter shopping at their local indie. The owners will stock erotica, classic writers like Georgette Heyer, romance theory, and "romance adjacent" genres. As they put it, "We adore Jennifer Weiner and JoJo Moyes, who are both technically women's fiction writers and we wouldn't want to exclude them from our store." Eventually, they hope to have room for used books as well.
The Ripped Bodice will be organized by sub-genre, and beyond: "paranormals will be divided by creature, how fun will it be to be able to browse in the Witches Only section?!" When it comes to diversity, they "won't be separating POC romance from non-POC romance, it will be shelved with its appropriate sub-genre." Bea and Leah plan to host events throughout the year that feature diverse authors and focus on diverse characters.
Since their Kickstarter launched, the name "The Ripped Bodice" with the tagline "Purveyors of Fine Smut" has garnered mixed reactions from the online romance community. When I asked the Kochs about it, they replied:
We chose our name with great care. There are differing opinions in the community about the word smut but we are fully in the "embrace it" camp. The fact is, the stigma surrounding romance is misogynistic at its core. And the word "smut" is a gendered word, referring to women's erotica. We just refuse to be embarrassed by it. Or pretend like it doesn't exist. We are a sex-positive store. We don't want an ounce of embarrassment or shame to affect our customers, and we wanted our name to reflect that. This is about taking back our genre.
The Ripped Bodice will be the first bookstore in the Culver City neighborhood. I asked the Kochs what advice they could offer to independent booksellers who want to add romance to their inventory. They say interested booksellers should learn about the genre by reading it, spending time on romance websites, and talking to readers. And, of course, "don't ever belittle a customer looking for romance. We've experienced this many times ourselves, and it leaves such an awful impression, even if the store is otherwise lovely. Don't judge people on what they're reading, celebrate the fact that they're in your store trying to buy a book!"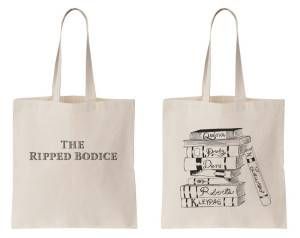 The Ripped Bodice Kickstarter is offering backers a tote bag, tank top, long sleeved shirt, trucker hat, a membership in the Minerva Library, an original guide to romance novels. For bigger spenders, there's also an assortment of more unusual items, like naming a bookshelf or a bathroom, or renting the store for a private function. But act fast: it's scheduled to end in 23 days.
The Kochs have raised almost half of their $90,000 goal in just a few days, and they're thrilled by the support: "We are so grateful to each and every person who supports us. We've been hearing from people who have read romance their whole lives and are so excited about the prospect of a store just for them. If you've never read a romance novel, let us introduce you!"