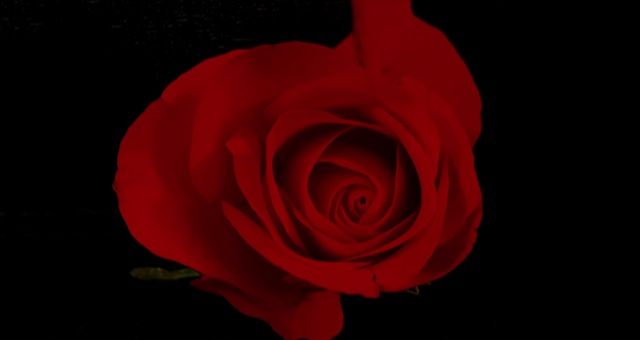 News
The Ripped Bodice Bookstore Announces New Award for Romance Fiction
Romancelandia started buzzing this morning when The Ripped Bodice announced the creation of a new award. The Ripped Bodice Awards for Excellence in Romantic Fiction will be sponsored by Sony Picture Television, with whom the sister co-owners of the store have a development deal. Each year, 1–12 romance authors will be honored. Each will receive a prize of $1,000 with an additional $100 donated to the charity of their choice. Award winners will be announced on Valentine's Day, because of course.

Of the decision to establish these new awards, co-owner Leah Koch said: "We create something when we feel that there is something unique that we can contribute to a larger conversation. In this instance, other genres have multiple awards given each year, and we felt romance should as well. We want these awards to recognize greatness and be considered a mark of prestige (that's a big part of why we felt it was so important to have a cash prize)."
The books honored will be chosen by a panel of 16 judges comprised of romance authors and experts, including bloggers, podcasters, booksellers, journalists, and librarians. Along with the the Ripped Bodice Owners, Leah and Bea Koch, this year's judges include Corey Alexander, Robin Bradford, Ana Coqui, Mina V. Esguerra, Ashley C. Ford, Jaime Green, Jayashree Kamblé, Maureen Lee Lenker, Cole McCade, Nichole Perkins, Olivia Waite, Sarah Wendell, Book Riot contributing editor Jessica Pryde, and Book Riot contributor Silvana Reyes.
Discussing how they put together this impressive panel, Leah said: "It was extremely important to us to put together a group of judges that represent the romance industry and readership. Because of reality and facts, that means it includes people of color, queer people, and people with different gender identities and sexualities. We truly think we have assembled an all star team and cannot wait to see the list they come up with."
This is not the first time that Leah and Bea Koch have used their store and platform to advocate for the romance genre, which is at the same time one of the bestselling book categories and one of the most disrespected. And aside from arguing for the genre to receive more respect from the literary world, they've also worked hard to champion more diversity within the genre. This work is apparent through the selections on their shelves, their annual report on the state of racial diversity within romance publishing, and the diverse group of judges they've assembled for this award.
With the continuing controversy over the continued whiteness of the RITA awards, the news of a new romance award with a commitment to diversity is especially welcome. Regardless, it's exciting to have another way to celebrate and help new readers discover the work of excellent writers within the genre. And now, romance enthusiasts have a whole new reason to look forward to next Valentine's Day!