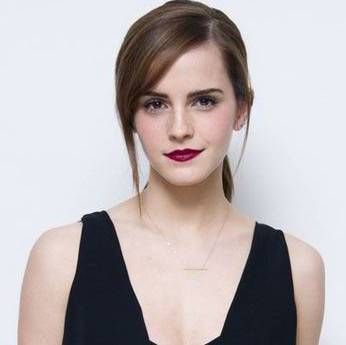 Feminism
Rioters' Recommendations for Emma Watson's Book Club
Emma Watson has launched a book club on Goodreads as part of her work with UN Women and anyone who has a Goodreads account can join. It's a wonderful idea: a global feminist book club where books can be discussed and enjoyed by equality-minded people. The first book that is being read is My Life on the Road by Gloria Steinem.
Forging a global sisterhood is one of the biggest challenges of feminism, but perhaps it can be achieved through this medium if the right books are read and the discussion is properly moderated. With this in mind, Rioters have come up with suggestions of what books Emma Watson's book club should read next.
Jamie Canaves recommends…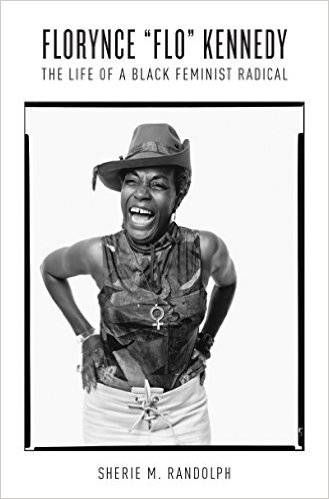 Florynce "Flo" Kennedy: The Life of a Black Feminist Radical by Sherie M. Randolph: Perfect as a historical read and because of its relevancy to our current times on an incredibly accomplished, at the forefront of the feminist movement, interesting and kick-ass woman. (While being reprimanded for unladylike attire in the courtroom she pointed out to the judge that he was in a dress.)
Notorious RBG: The Life and Times of Ruth Bader Ginsburg by Irin Carmon: Fascinating woman. Fantastic book. The world could be a better place if we all regularly asked ourselves WWRBG do?
Jessica Tripler recommends…
We Should All Be Feminists by Chimamanda Ngozi Adichie: This is a long essay adapted from Adichie's award-winning 2012 TED talk. In it, the Nigerian novelist defends the use of the term "feminism" as opposed to "humanism" and explains the problem of gender in way everyone can understand. It has to be great if every 16-year-old student in Sweden is getting a copy!
Susie Rodarme recommends…
Their Eyes Were Watching God by Zora Neale Hurston: I remember being blown away by this book when I read it in my early 20s. It both opened my eyes to the oppression of women of color and also to the oppression of women in general in a time when so many people were claiming that women already had equal rights and could we just shut up about feminism now? Janie's story of regaining her power as a person and a woman is one we can all relate to.
Trans: A Memoir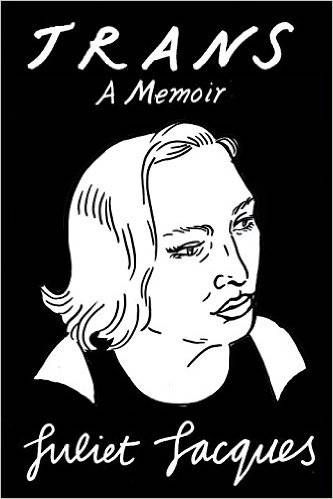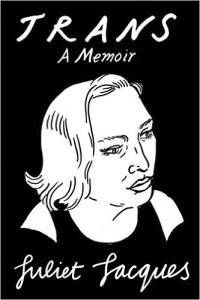 by Juliet Jacques: Feminism has a long way to go when it comes to properly including trans women. I will say that baldly. Exposure to stories about trans women will help a great deal in correcting this and Trans is a great recent pick that has been getting a lot of buzz.
Hannah Oliver Depp recommends…
The Dept. of Speculation by Jenny Offill: The best novel about modern artistic womanhood and motherhood (its sister novel being Afterbirth by Elisa Albert). Having shared this book with many women at different phases of their live, it's appeal is massive yet its focus is narrow. Our narrator dreamed of being an "art monster" and finds herself a wife, mother, teacher, and ghostwriter dealing with bed bugs, infidelity, and kids' school politics. Rather than going the route of mommy-farce, Offill delves into the mind of our art-monster mother with short, descriptive, and sensory-filled chapters that show chunks of the many aspects of her life. It is a womblike story that is somehow filled with the cold reality of birth. No one can get enough of this slim and powerful book about female identity.
Negroland: A Memoir by Margo Jefferson: A great book about the changing roles of women, African Americans, and politics, this would up the intersectionality of any book club. Part memoir and part look at Respectability Politics, this book gives a glimpse into the lesser known world of affluent blacks and the pressure to be beyond perfect to be treated with the usual amount of respect. Jefferson is a great cultural critic and is able to tie her own family's journey into the story of America's discomfort with/ requirements of "successful" black people and the internalized self loathing brought about by this pressure. It's especially notable as it relates to the already absurd expectations of perfection associated with womanhood.
Nicole Froio recommends…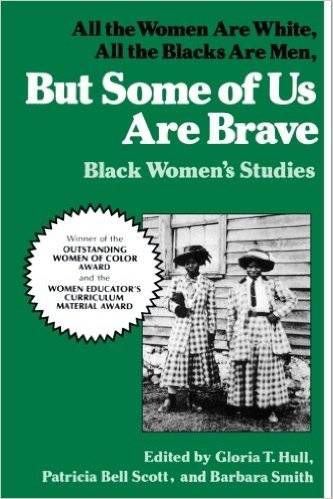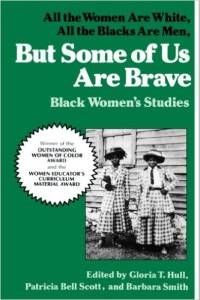 But Some of Us Are Brave: All the Women Are White, All the Blacks are Men: Black Women's Studies edited by Gloria T. Hull, Patricia Bell Scott and Barbara Smith: This book's title and content pretty much encapsulates the problem with white feminism and the lack of intersectionality in mainstream feminism; where can black feminists stand if social movements have historically excluded them? The bravery is to push for intersectionality, to campaign for attention where none is being paid. I would like to see Watson pick this book because it emphasizes some of the privileges she has as a white woman and it would be amazing to have thousands of people around the world reading these perspectives.
What Can a Woman Do with a Camera?: Photography for Women by Jo Spence: This sounds like a really specific book that is just for women who are interested in photography, but if we think about how easily we snap photos with our camera phones nowadays, we can start to see why this book could be a valuable read if done en masse. Spence argues that photography can empower minority populations across the world and gives directions on how this can be done. If the aim is to practice feminism globally, I think a book with some guidelines or instructions can be really useful for this book club.