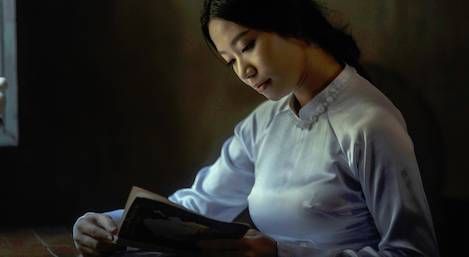 Lists
Peek Over Our Shoulders: What Rioters are Reading on September 14, 2017
This content contains affiliate links. When you buy through these links, we may earn an affiliate commission.
In this feature at Book Riot, we give you a glimpse of what we are reading this very moment.
Here is what the Rioters are reading today (as in literally today). This is what's on their bedside table (or the floor, work bag, desk, whatevskis). Gird your loins—this list combined will make your TBR list EXPLODE.
We've shown you ours, now show us yours; let us know what you're reading (right this very moment) in the comment section below!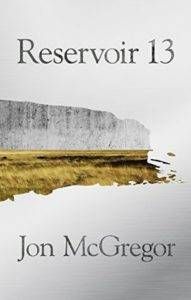 Rebecca Hussey
Reservoir 13 by Jon McGregor: I'm reading this because it's on the Man Booker longlist. I'm getting close to the end and find it mesmerizing. (ebook)
Liberty Hardy
Why I'm No Longer Talking to White People About Race by Reni Eddo-Lodge (Bloomsbury, Nov. 7): Expanded edition of Eddo-Lodge's 2014 essay about how to see, acknowledge, and counter racism. (e-galley)
Katie McLain
Lost Girls: An Unsolved American Mystery by Robert Kolker: I'm in the mood for a good true crime audiobook, and this one so far has been interesting. (Digital audiobook)
Jessica Yang
The Love Interest by Cale Dietrich: I can't for the life of me remember who recommended this book to me, but when I heard the premise—two spies (both guys) vying for a girl's love, but then they're in love…with each other! I'm finally sitting down to read it, and 10 pages in, it's already amazing. (Hardcover)
Ashley Holstrom
My Lovely Wife in the Psych Ward by Mark Lukach: I'll just be crying at this for a while, don't worry. (Hardcover)
S.W. Sondheimer
The Inhumans: The Origin of the Inhumans by Stan Lee and Jack Kirby: A nascent non-fiction project of my own has me digging around in Inhumans history which is, in point of fact, to a large extent, a dive into Fantastic Four material from the mid-60s. And it's…well, it's something, including a very definite product of its time. In order to not go stark-raving mad from exposure to institutional misogyny and racism, I'm doing a snarky and impolite social media read-along (@dantebrin on IG and @SWSondheimer on Twitter).
Anthony Karcz
Phasma (Star Wars) by Delilah Dawson: A Star Wars novel written by one of my favorite authors, set in one of my favorite fandoms, focusing on the most underserved character in the new Star Wars trilogy? How could I not read that as soon as it came out? So far it's got a nice tinge of the Weird West flavor that Dawson is known for, and having badass female protagonists that know how to take care of themselves is a trend that we need to see a lot more of in all sci-fi.
Claire Handscombe
Eleanor Oliphant is Completely Fine by Gail Honeyman: Everyone has been talking about this book in the UK and it's about time! I need to read it this year to figure out if it deserves a place on my "best of the year" list in December, which I suspect it might. (paperback, original UK version)
Emily Martin
Hunger: A Memoir of (My) Body by Roxane Gay: At this point, I feel like I'm the last person on earth to read this memoir. I suggested this book for my feminist reading group, and based on what I've heard from people in the group thus far, I think it's going to be a fairly intense discussion. (Hardcover)
Kate Scott
The Refugees by Viet Thanh Nguyen: This is a short story collection that, as the title indicates, explores the refugee experience. I'm not usually big on short stories but I'm enjoying it so far. It strikes a nice balance between somberness and levity. (Hardcover)
Johann Thorsson
The Doll-Master and Other Tales of Terror by Joyce Carol Oates: This is a new collection by one of America's most prolific (and talented) authors. Gritty and superbly written, these stories all are of a psychological thriller variety and are plenty good at that. Great so far, though not for those of a weak disposition.
Teresa Preston
Elmet by Fiona Mozley: I'm attempting to read all 13 books on the Booker longlist, and this is book number 12. It's the story of a family that has lived largely separate from society, and there's some sort of mystery around them. So far, I'm liking the writing, and I'm interested in seeing how it all unfolds. (Paperback)
Sarah Nicolas
All Rights Reserved by Gregory Scott Katsoulis: A world where every word or gesture is copyrighted and you have to pay for every utterance. This is one of those premises, like Neal Shusterman's Unwind, that is terrifying and ridiculous, but also weirdly plausible and believable. (audiobook, courtesy of publisher)
Karina Glaser
The Peculiar Incident on Shady Street by Lindsay Currie (Aladdin, October 10): Seventh grader Tessa Woodward moves to windy Chicago, and the new house is really strange: flickering lights, mysterious drawings appearing out of nowhere, and a crackling noise she can feel in her bones. Is the house trying to tell her something? (galley)
Dana Staves
H is for Hawk by Helen Macdonald: Since I knew I'd be doing a lot of driving last week, I decided to give an audiobook a whirl, and H is for Hawk is just so perfect to usher me into the world of listening to books. Her story of obtaining and training a goshawk is beautiful, brutal, and absolutely full of sensory goodness, and her voice is so, so wonderful. I find myself annoyed whenever I have to turn it off. (audio)
Carina Pereira
The Hate U Give by Angie Thomas: People are talking so much—and so well—about this book that I put it on top of my TBR list. I've just started the book but I'm already enthralled, especially after all of the deaths that sparked the #blacklivesmatter movement. (ebook)
Katisha Smith
Accused (Rosato & DiNunzio #1) by Lisa Scottoline: It's been awhile since I have read a suspense novel. I received a free copy of this book a few months ago, but I just started reading it. I love a good murder mystery, so I'm looking forward to being thrilled. (ebook)
Tasha Brandstatter
Guardians of the Louvre by Jiro Taniguchi: Borrowed this one from Hoopla immediately after reading Megan's review in the Best Comics We Read in August post. (ebook)
Brandi Bailey
Deathless by Catherynne M. Valente: Back in April, Tor offered a free download of this book, so I started reading it mid-move on my iPhone. I accidentally deleted the file, but I couldn't get the first couple of chapters out of my head. Valente's writing is pure magic; plus I'm a sucker for fairy tales, retellings or otherwise. I have been savouring this one since I worked my way through the library hold list as my bus commute read. It's perfection in my opinion. (Hardcover, Library Copy)
Steph Auteri
Pym by Mat Johnson: I very much enjoyed his book Loving Day, a wild and entertaining ride that was also an exploration of racial identity. This looks to be similarly wild, entertaining, and thought-provoking. (Hardcover)
Amy Diegelman
Phantom Pains by Mishell Baker: The other day I was recommending the first book in this urban fantasy series about a double-amputee with borderline personality disorder and realized the sequel had probably come out! (I'm terrible with release dates.) I went straight to my local bookstore and bought it that day. (Paperback)
Rebecca Renner
I Am the Beggar of the World: Landays from Contemporary Afghanistan, translated by Eliza Griswold: Working my way through this year's Read Harder Challenge, I was struggling to find a book of translated poetry on a subject other than love. Lucky for me, my fellow Book Rioter Rachel Manwill came through with this rec. It's beautiful, culturally rich, and socially important. (Hardcover)
Margaret Kingsbury
Girls Made of Snow and Glass by Melissa Bashardoust: A feminist retelling of any fairy tale will always grab my attention, and this one retells a classic—Snow White. When I went to put this one on my TBR list on Goodreads, I noticed the publisher was hosting a giveaway for it, so I entered and won! Woohoo! I'm almost finished, and it's sooo good. (ARC)
Daisy Johnson
Wave Me Goodbye by Jacqueline Wilson: Jacqueline Wilson's a bit of a legend when it comes to British children's literature and this is her first book set during the Second World War. I'm excited to see what she does! (Hardcover)
Jaime Herndon
In Shock: My Journey from Death to Recovery and the Redemptive Power of Hope by Dr. Rana Awdish: I am tearing through this book because I can't put it down. It's a memoir by a physician who died, lost her unborn baby, and then recovered, albeit on a long and hard path. In the vein of narrative medicine, she examines what it's like to be both patient and physician, and what it means to heal and be healed. (ARC)
Megan Cavitt
American Widow by Alissa Torres and Sungyoon Choi: Torres's husband, Eddie, started a new job at the World Trade Center on September 10, 2001; the next day, he was gone forever. The seven-months-pregnant Torres was thrown into a labyrinth of workplace-benefits-bureaucracy, government "honors," and the uniquely unhelpful "help" that people who feel powerless foist upon the grieving. She's preserved her story with help from the illustrator Sungyoon Choi, who turns Torres's narrative into a moving graphic novel. (Hardcover)
Deepali Agarwal
Tell Me a Long, Long Story by Mini Krishnan (Aleph Book Company, India): The long short story is a thing(!), and this anthology struck me as something new, despite having some popular, older Indian authors like Mahasweta Devi and Ismat Chughtai. I am enjoying picking stories from the book at random, and discovering new regional authors from India.
Erin McCoy
Your Alluring Love by Layla Hagen: Release dates and my personal schedule have prevented me from keeping current with Hagen's The Bennett Family series this past year. I'm going back and listening to all the books I missed on audiobook, and I've finally made it to Nate and Alice's story! (audiobook)
Ashley Bowen
Sing, Unburied, Sing by Jesmyn Ward: I'm new to Ward's fiction (though not her memoir and essays) and really enjoying Sing, Unburied, Sing. This is a brutal book full of beautiful language and wonderful meditations on what it means to haunt and be haunted by our personal and national pasts. Also, there's a lot of vomit in the part that I'm in…It's not easy to read, by any means, but it's a book with much to say about family, race, violence, poverty, the American south, and so much more. (hardback)
Christina Vortia
The Devil In Silver by Victor LaValle: I read LaValle's latest novel, The Changeling, for The Blerd Book Club's August book selection, and now I have to read everything this man has written. I recently finished The Ballad of Black Tom, currently in production for a TV series, and now I'm listening to this gem, The Devil In Silver, on my library Hoopla account. Set in a mental hospital in Queens, Pepper learns how easily lives are cast away and forgotten when his supposed 72 hour hold is extended. This book is disturbing, humorous, heartbreaking, and illuminating. After this, I'll probably move directly on to another of his books. (Audiobook)
Jessica Pryde
Erotic Stories for Punjabi Widows by Balli Kaur Jaswal: this one jumped on my radar immediately after I pulled out an ARC several months ago. But I didn't pick it up and someone else did, and several months went by. Then a bookseller friend recommended it a couple weeks ago and I immediately put it on hold (I take his recs very seriously). It hasn't failed me yet. (Library hardcover)
***
What are you reading?
Save