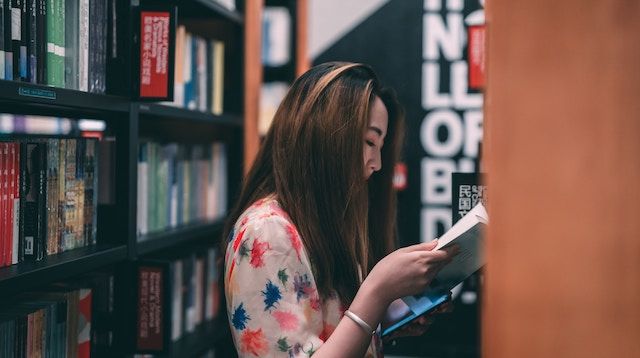 Lists
Riot Roundup: The Best Books We Read July-September 2019
This content contains affiliate links. When you buy through these links, we may earn an affiliate commission.
We asked our contributors to share the best book they read from July to September and they delivered! We've got fantastic memoirs, horror, literature, lesbian necromancers and much, much more—there are excellent book recommendations for so many reading tastes! Some are old, some are new, and some aren't even out yet. Here's to finding your next amazing read!
This memoir was a tough read, but an extremely important one. Grace Talusan was born in the Philippines and moved to the United States with her family at a young age. At school, she faces racism from her peers, and at home she faces sexual abuse from her grandfather. Later in her life, as an adult, she faces difficult decisions about her health and the realities of living between worlds as a Filipino immigrant in America. Talusan gracefully jumps between different periods of her life as she reflects on her various traumas and experiences, and provides an honest and captivating narrative about a complex life.
—Patricia Thang
I'm disabled, and I didn't realize I needed to hear other people's stories with disabilities until after I read this. It also speaks to me as an SFF reader and a hopeful writer. I needed to hear about the intricate ways reading and writing is tied to identity creation, even with speculative genres, and it's especially powerful as a disability narrative. It's a slim memoir, an expansion of Okorafor's previous TED talk, and takes one to two sittings to read. I've checked it out from the library a second time so I can reread it. It's that good.

—Margaret Kingsbury
Anthologies can be difficult to read sometimes if there's no rhyme or reason, so [Dis]Connected has resolved that difficulty with its title alone. If there's a disconnection among these works, then, yes, that's the point. However, the works weave together, each piece relying on one idea, word, or phrase from the last to build poems and stories that deal with exactly those concepts–how people connect and disconnect in obvious and subtle ways. And since this is Volume 2, that means there's a whole other Volume 1 with the same thread of thinking. And since I'm me, I've managed to read the second volume first, and it still is stunning.
—Christina M. Rau
At the independent bookshop where I work, there was a lot of buzz about this book. Sometimes buzz makes me nervous – will the book live up to it? – but in this case, it was well deserved. Following the story of a recently divorced dad trying to reenter the world of dating and take care of his kids, it's part parody, part commentary of the times we live in. The writing is so insightful. I loved, too, that the narrator was a third party – a childhood friend of Toby Fleishman's – as this added a layer to both the story and the commentary. In particular, I found myself nodding a lot at the commentary about twenty-first century motherhood. And the yoga tops! It's worth a read for the collection of yoga top slogans alone.
—Claire Handscombe
Gideon Nav is an orphan, raised by the Ninth House and its dour cult of the Locked Tomb, forever at odds with the House's only daughter, Harrowhawk Nonagesimus. Promised her freedom if they succeed, Gideon joins Harrow in answering the Emperor's summons to the heirs of each of the eight houses, standing as Cavalier to Harrow's necromancer. If they succeed, Harrow will be immortal and Gideon free of her bondage. If they fail…well, I'm not just going to tell you, that would ruin the surprise. Gideon the Ninth is that rare, successful fusion of fantasy and science fiction with the bonus addition of an amazing POV narrator and snarky lesbian necromancers in space. Honestly, what more do you need from a book?
—S.W. Sondheimer
This is an incendiary novel of youth and grief and yearning. It perfectly captures how stupid, immediate, and confusing it feels to be a teenager. Helen is a teen in a not-so-distant California, where towns have recently been divided by beliefs. Unfortunately, she and her dad are in an ultra-conservative town, where they're trying to recover from the loss of her mother, and figure out how to move forward with their lives. Helen spends her days screwing off with her friends in the tire yard, and helping run the business with her psychic aunt, who is being threatened by the citizens for her spiritual beliefs. The sentences on every page of this novel are a priceless gift, that make up one big religious reading experience.

—Liberty Hardy
This dazzling, virtuosic novel covers several centuries in a single desert location in the American West. It takes in idealistic extraterrestrial cultists, reckless rock stars, vicious colonizers, anguished parents, and disoriented refugees. It's a bit like Cloud Atlas, but with more attention to the kinds of people who typically get left out of sweeping narratives.
—Christine Ro
I adore a good horror short story collection, especially around this time of year, and Paul Tremblay's recently released Growing Things is the best horror short story collection I've read in quite some time. I love the range of storytelling Tremblay exhibits in these stories, from the variety of narrators to the different types of horror tropes explored in new and thought-provoking ways. Whether you're more of a lover of post-apocalyptic stories or if psychological horror is your thing, this collection has a little bit of something for everyone.
—Emily Martin
I read this over the course of two days, but really lingered in the last few chapters because I didn't want it to end. Every page is raw, but bursting with life. Jones fits so much living onto the page, so many emotions beneath the words—I don't think I've ever read a memoir quite like this one. While this book is about being a young gay Black man raised by a single mother, it is also about finding one's way and fighting for your dreams and pushing past biases and secrets and hurt. It's about finding the people who really see us, and learning to see ourselves.
—Jaime Herndon
Love Belvin completes her Sadik series with the explosive finale, He Who Is A Protector. Belvin weaves a tale through three books about a man, Sadik Ellis, bound by loyalty to his family, who wishes to carve out his own identity free from his family's not so legal activities. That's not necessarily possible, and as he finds his soulmate in Bilan together they must face turmoil, grief, and many enemies to get to their happily ever after. It's a story with spellbinding romance, drama and the nuances of powerful complicated families. There's a power struggle for sure, but we know who's really in charge by the end. You won't want to put this book down.
—Natalya Muncuff
I love a good retelling, and this was by far one of the best I've ever read! Craig takes the well-known story of "The Twelve Dancing Princesses" and uses it to build an engaging and quite terrifying story. In Highmoor, a manor by the sea, lives the Thalmus family. Once there were twelve Thalmus sisters, but by the opening of the book, only eight remain. Annaleigh, the second-oldest of the remaining sisters, begins to suspect that the most recent death is not a coincidence. As she begins to investigate, a series of ever more disturbing events begin to take place, from mysterious balls, through hauntings, to more violence, until the truth comes to light. Warning: it is not for the faint-hearted. I rarely get spooked by a story, but this one made me quite uncomfortable in the dark. At the same time, the mystery surrounding the deaths in the family and the haunting visions of Annaleigh and Varity kept me reading and craving more. The world the story takes place in is absolutely beautiful, and the mythology fascinating. And although the story of the Thalmus sisters is technically over, I would love it if Craig ventured further into the world she has crafted.
—Blaga Atanassova
Ramin Setoodeh, journalist and a senior editor at Vulture, decided to take an insightful and juicy look back at the history and impact of the daytime talk show that singlehandedly redefined how media and culture came to view both the talk show and daytime TV: The View. Spending three years conducting interviews with former and current co-hosts, producers, directors, and everyone in between, Setoodeh shines a spotlight on an important history of an important television show with details scarcely found elsewhere, making it a must-read for all enthusiasts of pop culture, daytime television, and anyone who has ever found themselves enchanted by a heated discussion on The View over the years. But don't be fooled: Ladies Who Punch might be marketed as a juicy, salacious tell-all (and, on some level, it is—come for the history, stay for the tea and shade) but it's also a very well written and very well researched account of a pop cultural touchstone. I didn't want it to end.
—Jeffrey Davies
Regency England. Lucy's father has died, her lover Priscilla has married a man, and her brother is set to sell off her father's telescope, which she needs to continue the astronomy work she was doing with her father. Then she gets a letter (intended for her father) from the Countess of Moth, seeking a translator. Lucy decides she's the one for the job and sets off to convince Catherine of it. Catherine is a widow who has never considered herself an artist or a scientist—the only thing she's particularly good at is embroidery—and has certainly never been attracted to a woman before. OKAY THAT IS ALL THE PLOT I CAN TALK ABOUT. Y'all. Y'ALL. This book is so swoony, so sexy, so romantic, so feminist. When I try to speak about it, I babble incoherently. SMART GIRLS BEING SMART AND ALSO KISSING. It's so good.
—Annika Barranti Klein
Katie Henry's second book, just released this summer, tells the story of a young girl in Berkeley, California, who is obsessed with the end of the world. I loved this book for so many reasons, the beautiful and thoughtful way it dealt with high school students who are struggling with mental health issues, loss, and figuring out their sexuality. The seamless way that it weaved heavy conversations of what it means to be bisexual and religious and how they don't have to be conflict. It is a YA novel that doesn't dumb anything down, and takes you on a beautiful journey of self-discovery with the main character. I thoroughly enjoyed every minute of this book, and can't wait to see what Henry produces next.
—Katherine Packer
I don't like books about motherhood. It's just not a topic that's ever held any interest for me. So when I received a copy of Little Fires Everywhere, a story that primarily centers around adoption and the meaning of motherhood, I put off reading it for two years. When I finally picked it up this summer, I was completely surprised by how much I loved it. Ng covers a lot of ground in this book, wrestling with issues like family, belonging, race, culture, privilege, and growing up, all wrapped up in a thoroughly engrossing narrative that makes it hard to put down. Even if you don't usually read books in the literary/domestic fiction genres, I highly recommend reading this one. You won't regret it.
—Kate Scott
Oh, man. This is the exact book my Loki-loving teenage self would have given anything to read. And as a fan of Mackenzi Lee's books (and, well, still a Loki-loving adult), I enjoyed every page of it. Plus, can you think of a better story pitch than Loki hanging out in 19th century London and solving a series of murders that appear to be caused by magic? I'd be hard pressed. It's the perfect cross between The Gentleman's Guide to Vice and Virtue and Thor: Ragnarok and worth checking out if you love either of those. On the surface level, it's a fun ride but also has serious moments, particularly when Loki questions how he could be in control of who he becomes when nobody gives him the chance to change.
–Andy Winder
Political impact is often measured in polls and statistics and reflected in headlines or cable news segments. Often, those things lose the deeply personal experiences that tie people to the political world. In Love Thy Neighbor, Ayaz Virgi deftly and painfully illustrates, though his story, the way some people disassociate their political and voting decisions from the impact those decisions have on their friends and neighbors. The book is a quick read, but Virgi's experience and insight stayed with me long after I finished it.
—Trisha Brown
Growing up as a Muslim girl of Indian descent in Saudi Arabia, Zeba felt like an outsider. She knew she didn't agree with ideals that told women to unconditionally accept the paths laid out for them. Between limiting cultural expectations and criticism from her extended family due to early hair loss, she knew she wanted something different for herself. Pushing the boundaries imposed on her, she finds a way out by attending college in India and then Germany (and ultimately, marrying on her own terms!). With distance in both proximity and time, Zeba is able to talk about her experiences in a way that is critical, while still being compassionate about the culture she comes from. My Past is a Foreign Country is a testimony to the power of hope and steadfastness in one's beliefs.
—Sophia LeFevre
I have never quite read a book quite like Natalie Tan's Book Of Luck and Fortune before. It's a novel about grief, family, culture, but most of all…food! The way Natalie Tan draws connections between food and culture is amazing. It's a book that makes you realise just how important food really is to culture. The way food sustains and maintains cultures and brings families together. In Natalie Tan, it's food with a magic touch, that has the ability to save Natalie's neighbourhood, and by extension all the relationships existent in that neighbourhood. Written in beautiful and lyrical prose, Natalie Tan's Book Of Luck and Fortune is a stunning novel…which will leave you craving all of the dishes and recipes included in the book.
—Adiba Jaigirdar
In this sparse, harrowing, and (in my opinion) basically perfect novel, Whitehead delves into the bleak history of a brutal, racist and deeply unjust reform school in Florida. It's the story of Elwood, an idealist teenager sent to the school in the 1960s in the midst of the civil rights movement. It's a hard novel to read, but it is beautifully written and full of characters I cared for so deeply that it was impossible to stop reading, even when I wanted to. This book is layers upon layers upon layers; it's short, but it has a massive impact. It's been a long time since I read a novel that deals with the complexities of identity so truthfully, and with such deftness. I was blown away by every word.
—Laura Sackton
Admittedly, I was worried the hype around Ninth House would place the bar too high for me to enjoy it. After turning the last page, I closed the book and put my head in my hands, huffing out a breath of awe and relief. Everything you've heard is true: Leigh Bardugo's first adult fantasy novel is a triumph. It follows Galaxy "Alex" Stern as she's thrown into the world of the occult and magic in Yale's secret societies. Alex has a gift, and she's offered a second chance at life to become a member of Lethe (i.e. the ninth house) after being the sole survivor of a multiple homicide. As a member of Lethe, she helps oversee the rituals, magic, and conduct of Yale's other eight societies, and let's just say the shit hits the fan real quick. Ninth House is dark, haunting, the magic system is incredibly detailed, and Bardugo layers a world that I simultaneously want to dive into and stay far away from. Please note: this book is nothing like her young adult Grishaverse books and may not be suitable for everyone. It delves deep into trauma and includes sexual assault, drug use, suicide, gore, murder, and many forms of violence.
—Lyndsie Manusos
The Old Woman and the River , tr. Sophia Vasalou (Interlink Books, October 16, 2019)
I read a lot of fantastic books these last few months, but this one leaps out as a favorite because of how sweet it is. I laughed, I cried, I wanted to take Um Qasem out of the book and hug her. The novel is set in the early 1980s, at the outset of the Iran-Iraq war, and Um Qasem's village is near the border. She is evacuated along with her large and loving extended family, and they actually do OK in their new life in Najaf. But in proper wise-fool, Don Quixote style, she takes one of the family donkeys (named "Good Omen") and heads back toward her village, evading military patrols and sleeping rough along the way. Sophia Vasalou's translation pitches the wise-naif voice of the narration just right, and the only thing I don't like is the title in English. Although I see that the name of the village—al-Sabiliat—wouldn't necessarily say much to the Anglophone reader. Anyhow: BEG BORROW BUY.
—M. Lynx Qualey
Written as a series of unread letters, Vuong details parts of his life he has never told his mother. Vuong takes the best parts of poetry and prose and writes a story that is deeply relatable, even to those that may not share parts of Vuong's identity (e.g., growing up in a non-diverse part of the U.S. as a queer Vietnamese American). My brother and I have very different tastes in books, particularly writing style, yet we both agreed this was among the best books we've read this year.
—Linh Anh Cat
When a teenage girl gets pregnant, two families are unexpectedly thrown together and forced to face their differences in social class, education, and ambition. As the narrative moves between generations and decades, it explores the expectations placed on youth and the big decisions we must make before we even know who we are. Reading Jacqueline Woodson is a physical experience; every word hits you in a different place. Her ability to travel between middle grade, YA, and adult worlds is truly incredible. In all of her writing, Woodson finds new and unexpected ways to explore growing up and relating the self to the world around us. Red at the Bone is phenomenal and unforgettable. I already look forward to reading it again.
—Susie Dumond
The publisher offered me a copy of this audiobook and it was one of those perfect storm situations where it turned out to be just the book I needed at that moment, even though I wouldn't have guessed. I'm working on launching a new project that is not a podcast, but so much of this was applicable to my project and helped me solidify and shape my project. I appreciated the comprehensive overview of a variety of topics— including booking guests, whether or not to have a co-host, marketing, and even if this is the right format for what you want to do—interwoven with behind-the-scenes insights and a huge dose of encouragement.
—Sarah Nicolas
The first book in Allie Therin's Magic in Manhattan series is so good that I'm still thinking about it two months later. This is the story of jaded psychometric, Rory, whose reclusive life in an antiques shop cannot keep him from the attention of Arthur, mortal, protector of supernatural folks like Rory, and all-around super cute good guy. He's rich, too. That's a lot of reasons for Rory not to trust Arthur, or his feelings for Arthur, or the powerful magic that Arthur is trying to protect him from. But when an amulet comes into New York City that could flood the city and cost countless lives, Arthur enlists Rory's help. Their bond is emotional, physical, and magical, and both men will risk everything to save the ones they love. Here's the thing: Arthur and Rory are adorable. The entire cast of characters is fun and mystical and sassy. The stakes are so high, and I cannot wait to see where Allie takes the series next. Read this one; you won't regret it.
—Dana Staves
The Starless Sea by Erin Morgenstern (Doubleday, November 5, 2019)
This book easily in my top five most anticipated books of 2019 and I nearly died of happiness when I managed to snag a copy at BookExpo this past May. Erin Morgernstern's second novel has all of the magic you fell in love with in The Night Circus and then some. One of the easiest 5-star ratings I've ever given. When Zachary Ezra Rawlins comes across a title-less book in his school library, he's captivated by a story inside…a story from his own childhood when he missed his chance to go through a magical door. Zachary begins to investigate the mystery of the book—a journey that ultimately leads him to a place hidden far beneath the Earth's surface, a place called The Starless Sea. And the love story—OH the love story is beautiful and heartbreaking and all of the adjectives. This book is pure magic. Just add it to your TBRs, you will not regret it.
—Kate Krug
I'm not one for love stories, usually, and the more romantic, the more likely I am to barf, but this love story…well, this one is different for me. It starts with a ventriloquist in a hot air balloon as it crashes on a farmhouse, and we learn that he's stolen it from the World's Fair in Omaha. The narrative backtracks as he tells about the vaudeville actress he fell in love with, how he won her, and how he came to be in that balloon. If you love gritty stories that are also full of whimsy, this novel is THE ONE. (And that's a hard balance to strike, I might add!)
—Mary Kay McBrayer
Fat, athletic, confident YA heroine with a romance plot line? I was 101% sure I was going to love this companion novel to When Dimple Met Rishi. And I was right. When Sweetie's mom turns down Ashish's mom's request to introduce the high schoolers because of her weight, Sweetie makes a plan to become sassy Sweetie. This involves texting Ashish, challenging him to a race, and covertly starting to date him. Ashish is getting over his first heartbreak and has always resisted his parents desire for him to date an Indian American girl. But when he meets Sweetie, he's instantly attracted to her appearance and personality. These teens have a lot of obstacles to fall in love, but both can tell there's something special about their relationship. And their journey is so funny, sweet, and romantic to read about!
—Alison Doherty
Honestly speaking, I only read this book after seeing it on several lists of the worst adaptations because in my world, bad adaptations make for juicy rants and delicious hot takes. Another aspect that had me doubting I would enjoy this book was the cover along with parts of the book blurb like "Clare…and Henry…who have known each other since Clare was six and Henry was 36, and were married when Clare was 23 and Henry 31." Was this book going to be about some creepy time traveling man grooming a young girl? I am happy to report this story contains no such R. Kelly antics. The Time Traveler's Wife is an unorthodox yet relatable love story that makes science fiction feel realistic. Although I was not a fan of the book's ending, the story was engaging from beginning to end, and I sacrificed precious sleep on many nights because I could not put this book down! If you want to read a classic boy meets girl story with a twist, then The Time Traveler's Wife is for you. Just stay away from the adaptation. It's hot garbage.
—Katisha Smith
Jia Tolentino knocked it out of the park with her first essay collection on all things related to growing up on the internet. From Barre to reality TV to athleisure to weddings, she has a feminist take. She meanders around topics, going on tangents here and there, but always comes back to the main point with a deep thoughtfulness. And here's the thing: Even those tangents are brilliant. I'll read anything she writes—anything—from here on out. Please do yourself a favor and get the audiobook of Trick Mirror. Tolentino has a soothing voice, and her sighs when she talks about the United States government are somehow comforting.
—Ashley Holstrom
Set in a performing arts high school and focusing on the lives of several disgruntled theatre students, Trust Exercise follows the budding romance of two freshmen, Sarah and David, and the unsettling ways in which their acting teacher, Mr. Kingsley, stirs the pot between them. The story is fairly straightforward, but the way Choi structured the novel is not. Split into three distinct parts, Trust Exercise shifts narrators and points of view, uses pseudonyms and obfuscates character traits, and creates layers of a meta-fictionalized narrative and what "really" happens. It's a dizzying read, in a satisfying way.
—D.R. Baker
The Witches Are Coming by Lindy West (Hachette Books, November 5th, 2019)
I devoured Lindy West's collection of essays in three days—and I'm a slow reader who frequently loses focus because of a compulsion to check Twitter. I'll confess, I haven't yet read Shrill. I settled on marathoning the TV show of the same name and was instantly captivated by the character (based on West). After watching, I knew I had to read her book if I got the chance. The book made me simultaneously laugh out loud and want to pull my hair out. West's snappy writing is funny but full of anger, and I felt myself instantly sucked in. Unfortunately, while I want to mail this book to everyone I know, I'm worried that the people who should read won't ever get around to it. If you're mad about the patriarchy, intolerance, and rampant misogyny in America, I highly recommend The Witches Are Coming even if you need to scream into your pillow after each chapter.
—Steph Coelho
Acevedo's The Poet X was one of my favorite books last year and I was thrilled to read more from her. With the Fire on High did not disappoint. This is the story of Emoni, a teen mom finishing high school with her grandmother's support and love. She's working hard, nurturing her passion for cooking, and trying to be the best mom she can be to her baby girl. But graduation is nearing and she has some big decisions to make about her future. This book was heartwarming and real, truly capturing the joys and stresses of the teenage years. I listened to the audiobook, which is narrated by the author, and it was absolutely fantastic. I will listen to anything Acevedo writes or reads.
—Heather Bottoms
If you're a crime reader, and fan of exceptional writers like Attica Locke, I recommend picking this one up knowing as little as possible. I read so much in this genre that catching me by surprise just doesn't really happen but Steph Cha managed to get me to loud-whisper "holy shit!" With great writing and nuance Cha explores revenge, our injustice system, family, racism, generational violence, anger, and unhealed emotional wounds. Set in present day, built upon the pain and violence of the 1992 L.A. riots, this is one of the year's best crime novels, and not one to miss.
—Jamie Canavés
---
Enjoy, and tell us on Twitter and Facebook about the highlight of your recent reading!