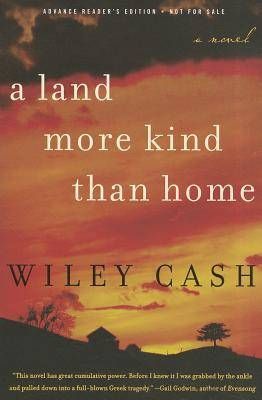 Fiction
Riot Round-Up: The Best of What We Read in May
We asked our contributors to share the best book they read this month. We've got fiction, nonfiction, YA, memoir, and more. Some are old, some are new, and some aren't even out yet. Enjoy, and please tell us about the highlight of your reading month in the comments.
It's thriller season in America. Do you know where your children are? You could dismiss this first entry in Greg Rucka's new Jad Bell franchise as "Die Hard in an amusement park," but then you'd be missing the forest for the roller coasters. Master strategist behind the critically acclaimed Queen & Country comics and prose novels, Rucka knows how to reverse engineer a special ops warrior with all the right seasoning. As such, he delivers a level of genuine confidence and authenticity few thrillers can muster. Broken after an op goes haywire, newly divorced Bell ends up running security in Wilsonville, a storied Disneyland analog in a world where Disney is still very much a factor. Oh, and Bell isn't the only man with a past collecting a check from Wilsonville. Far from it. Just as our hero settles into his new life, a few unlikely sleepers begin to stir. Bell has dealt with terrorists before, just never in the second happiest place on earth. Never on the day his ex-wife and teenage daughter stroll in on a field trip. It's a tense scenario, made all the more exhilarating by the frankness of the author's lucid, unadorned prose. The book also presents one of the most compelling opening lines in recent memory: "Mario Vesques was sure he was going to make it, right up until he saw the knife in the dog's hand."
–Paul Montgomery
_________________________
I never thought Richard Ford deserved the Pulitzer Prize for Independence Day. In fact, I'd put all of his "Frank Bascombe books" two notches below what I think is his best work: Rock Springs and the sadly-underrated Wildlife. Make that three notches. Canada is a welcome return to the territory—geographical and spiritual—where Ford really thrives. From the opening line ("First, I'll tell about the robbery our parents committed") to the last ("We try"), Ford attempts to untangle the complex wiring of our genetics: who are these mysterious creatures we call our parents? And what makes them act like irrational children when times get tough? In narrator Dell Parsons' case, his mother and father—"regular people tricked by circumstance and bad instincts"—have hit the skids in the early 1960s. When they're put in jail after a botched bank robbery, Dell is sent north to Canada to avoid a life in foster care. There, he falls in with a surrogate father, a shady American who also has a criminal past. Canada isn't always the smoothest read—some of the sentences are long and florid—but it's deep and satisfying in a way that only Richard Ford can tell: masterly and full of metaphor.
–David Abrams
_________________________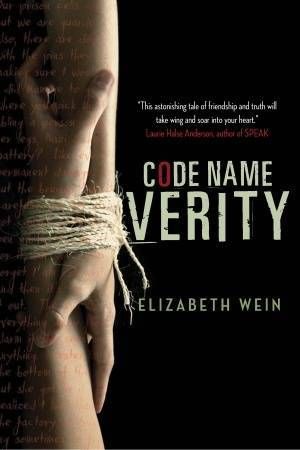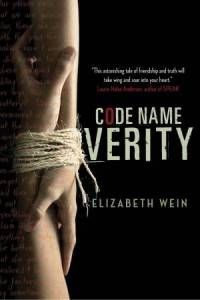 Code Name Verity by Elizabeth Wein
Going into Code Name Verity, you might need to suspend some disbelief. The dual narratives of this story are told by two girls who are writing journals during WWII. One is a confession from a spy to her German captors. To tell you who else is narrating would give too much away. Ultimately, it doesn't quite stand ground that either of these girls would be narrating these stories in quite this way, but it does not matter. Their stories are set up in such a way that the story builds and builds until it finally, slowly unravels, detail by detail. Even if interesting narrative structures aren't your thing (and trust me, they are totally my thing), then the harrowing story of best friends who are faced with the unimaginable is enough for me to recommend this story to fans of YA and adult fiction alike.
–Leslie Fannon
_________________________
This book is so utterly delightful – tiny size, tiny type, big sentiments. It follows one day in the life of Isabel, a young woman who works at the library restoring books. She's quiet and withdrawn, into vintage clothing shops and the Iraq War veteran who works upstairs…not that he knows that. The single-day narrative is combined with Isabel's recollections of her childhood, where she learned to love junk shops and came to view other people's discarded items as treasures. Smith writes gorgeous, precise sentences – they glide through your brain like cool tiny fish. If you're a fan of Tinkers, you're sure to love this book. But you don't have to take my word for it…okay, I've just always wanted to say that.
–Liberty Hardy
_________________________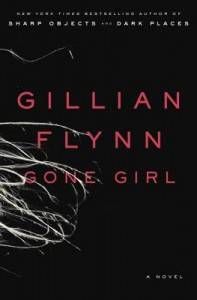 Gone Girl by Gillian Flynn (coming June 5th)
This book kept me up nights, gave me crazy dreams, and rang so many of my bells at once that I sort of don't know what my name is right now. So. Nick Dunne comes home one day–his fifth wedding anniversary, to be precise–and discovers that his wife Amy is missing. There are signs of a struggle, and, this being a small midwestern town where everyone watches CSI, Nick is the prime suspect. Nick and Amy function as dual (and equally unreliable) narrators, with Nick presenting the story from the Day Of and going forward and Amy revealing select diary entries from several years leading up to the Day Of. Then things switch. And nothing is quite what you think it is. Nick and Amy are colossally screwed-up individuals in an even-more-screwed-up marriage, and their story is terrifying because it is so possible, so believable. Flynn's observations about relationships and modern life are cutting–so smart, and so true– that you hate to admit you see yourself in some of them. It's a literary mindfuck of the highest, most delightful order, and I can't recommend it enough. If you dig dark and twisty noir-ish genre with literary flare–and if you loved Adam Ross's Mr. Peanut, which covers similar territory in a wholly different way–don't miss this one.
–Rebecca Joines Schinsky
_________________________
I'm generally not into narratives of abuse or oh-things-were-so-terrible-when-I-was-young memoirs, but this is one of the most captivating and horrific stories I have ever read, about a father who managed to administer crushing abuse without so much as the threat of physical violence, and the daughter who escaped and grew from the experience, but remains fully self-aware as to how much she still does and will carry it with her. I originally read this a few years ago when it was published in hardback, but–now that I'm in suburbia and have started filling those hours in the car with audio books–I recently listened to the unabridged recorded version, and the story is even more haunting and beautiful when heard aloud.
–Victor Wishna
_________________________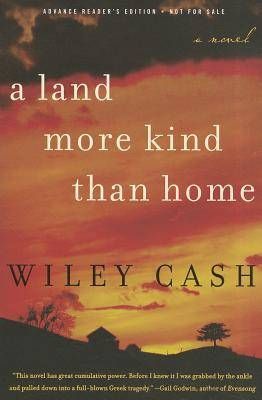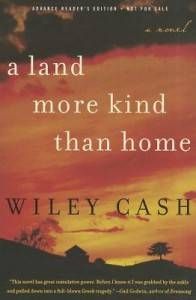 A Land More Kind Than Home by Wiley Cash
"Southern Gothic" is not a genre I've explored much. I got a taste from reading Faulkner, and never touched the stuff again. Until debut author Wiley Cash's A Land More Kind Than Home. Splitting the narrative string among several characters, including nine-year-old Jess Hall, Sheriff Clem Barefield, and Evangelical church matriarch Adelaide Lyle, the story weaves together past and present and creates a rich history of relationships, scandal and religion. Cash has created a novel that sneaks up on you; in a very Southern way – indicative of the rural North Carolina setting – all the fire is below the surface, hidden behind newspapers on the windows, until it can no longer be suppressed and the turmoil boils over. Each narrative voice is pitch perfect and the picture that emerges is heartbreaking, the climax seeming at once both shocking and inevitable. It's a beautiful, tragic, gut-wrenching read, and I'm already clamoring for Cash's next literary offering.
–Rachel Manwill
_________________________
I was desultorily making my way through Wolcott's memoir of 1970s New York, with the occasional eyeball roll over his metaphor-stuffed pages, when I hit Part IV. Punk, porn, gross apartment, lurid crime, and … the New York City Ballet?! All of a sudden, Wolcott bounded from the Lower East Side to Lincoln Center. My eyeballs stopped rolling. I was mesmerized by his description of Suzanne Farrell's return to NYCB, the way Edward Gorey went to every performance ("more Nutcrackers than mental health authorities should have allowed"), how an AIDS sufferer determinedly made his way to see Darci Kistler dance. This section passionately demonstrates the role dance should have in the arts and in our culture overall—and it emphasizes the thrill and thrust of great critical writing. He recalls digging up back issues of Arlene Croce's Ballet Review with its letter grades and no-frills blocks of newsprint. Reading a long quote from Croce's review of Farrell's return performance, I held my breath… And then desperately tried to find video clips of Baryshnikov and Gelsey Kirkland.
–Jennifer Paull
_________________________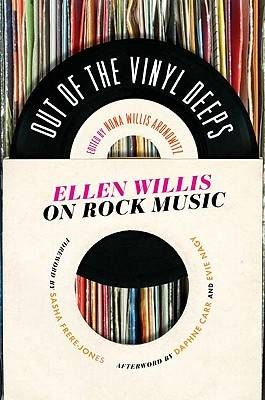 Out of the Vinyl Deeps: Ellen Willis on Rock Music by Ellen Willis
It is hard for me to be critical of this one because I'm in the process of weaving it into my DNA. Reading Out of the Vinyl Deeps filled a hole in me that was much more profound than I ever realized. This is the kind of book I've been in search of for most of my adult life: a smart, engaging look at rock and roll written by a woman. It's been a lot harder to find than it should be. Ellen Willis, who was the first pop music critic for The New Yorker, put a social, cultural, and, most importantly, feminist perspective on Rock & Roll and reading her essays filled me with hell yeses and so much joy I nearly burst. If you care at all about rock and roll, you should read this one.
–Jodi Chromey
_________________________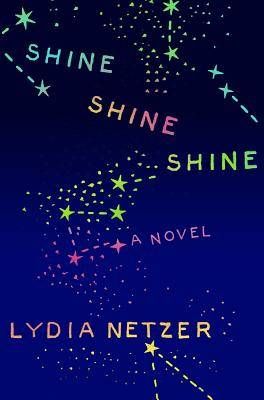 Shine Shine Shine by Lydia Netzer (coming in July)
This book is weird and difficult and hopeful and strange and amazing and perfect. It follows Sunny, a suburban housewife and mother of an autistic boy with another baby on the way. Her husband is a brilliant NASA engineer and borderline-Cumberbatch-Sherlock-with-the-no-emotions-and-the-razor-sharp-brain-piece. His rocket is hit by an errant meteor on the same day that her wig falls off in front of her neighbors- turns out Sunny is bald. The book follows Sunny and her husband as they deal with their crises, exploring concepts of love, family, communication, and community (with a few unexpected murders in there for good measure, and a zany cast of Suburban Neighbors With Serious Issues). It's the oddest, most imaginative and most surprising book I've read all year, with some of the most brilliant writing (reminded me a bit of Carry the One, stylistically, for those who enjoyed that one). This doesn't come out until July, but when it does you should JUMP ALL OVER IT and HUG IT and KISS IT and…you know…read it. If you tend to find that literary fiction blends together and that no one is writing anything original anymore- this will restore your faith in contemporary fiction.
–Amanda Nelson
_________________________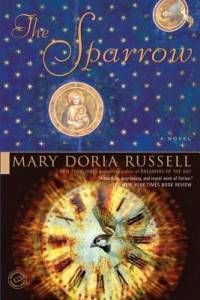 The Sparrow by Mary Doria Russell
I don't know how to quickly summarize Mary Doria Russell's The Sparrow except as the beginning of a joke: "Four Jesuit priests, a child prostitute turned computer expert, a doctor, an engineer and an astronomer head off into space…" But this book doesn't end with a punchline, more like an emotional punch to the stomach as two competing storylines – the tale of the mission to find aliens in Alpha Centuri and the rehabilitation and interrogation of the sole traumatized survivor – converge to an emotionally wrecking conclusion that feels inevitable but surprising. I was, and still am, stunned by this book.
–Kim Ukura
_________________________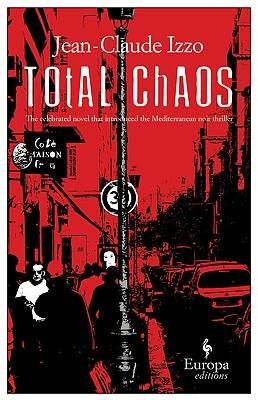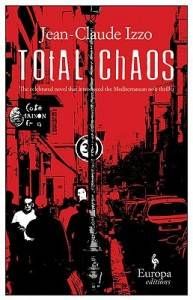 Total Chaos by Jean-Claude Izzo
Europa Press has been translating great non-English fiction for a while now, and often times it's the only venue where you can find stuff like Total Chaos, the first book in what's known as the Marseilles Trilogy, by Jean-Claude Izzo. It's a sinewy display of French noir, in which a jazz-listening, chain smoking detective named Fabio Mantale breaks every rule, official or otherwise, in his quest to discover the truth behind the brutal murder of his childhood friends. But the main character isn't the narrator. It's Marseilles itself. The Mediterranean port city is distinct, maybe being comparable to a French Los Angeles. The smells and music, the tense relations between the immigrant community and the entrenched official powers, all serve to make the city itself both a backdrop as well as the hero of the story. The real love affair here isn't between Detective Montale and his various women, but between Izzo and the city of Marseilles.
–Scott Beauchamp
_________________________
Jess Walter is quickly becoming one of my favorite writers — I loved his 2009 novel The Financial Lives of Poets, and figured I'd pick up this 2006 National Book Award finalist before Walter's new novel, Beautiful Ruins, comes out in June. The Zero is a brilliant, beautiful novel. It's about a New York City cop who suffers episodes of memory loss and blackout in the immediate aftermath of 9/11. Part mystery, part Jekyll-and-Hyde-tale, part reflection on the absurdity of certain parts of culture following the terrorist attacks, Walter's novel is THE BEST novel I've read dealing with 9/11. Very highly recommended.
–Greg Zimmerman
Your turn, readers.