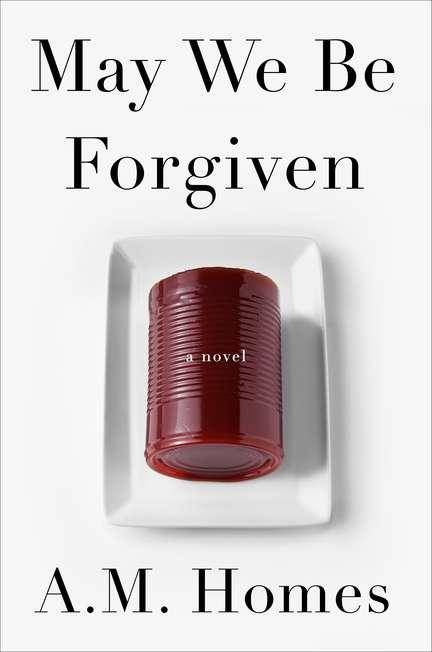 Classics
Riot Round-Up: The Best Books We Read in October
We asked our contributors to share the best book they read this month. We've got fiction, nonfiction, YA, memoir, and more. Some are old, some are new, and some aren't even out yet. Enjoy, and please tell us about the highlight of your reading month in the comments.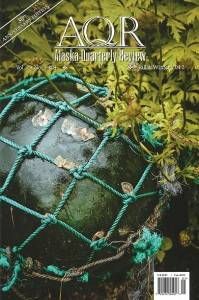 Alaska Quarterly Review, Fall & Winter 2012, Volume 29: 3 & 4
In celebration of the 30th anniversary of Alaska Quarterly Review, this double-issue contains a special poetry section entitled "Urgent Beauties." Credit the editors for not simply publishing a greatest hits of poems from the magazine's first 30 years. Instead, they give us three guest-edited sections of poems. The first is edited by Jane Hirshfield, who invites poet luminaries of the last 30 years to each submit one poem of their own choosing (there's both familiar classics and very recent work here). The other two sections are guest-edited by Todd Boss and Camille Dungy, poets who have more recently made their own names. Boss and Dungy each have solicited work from 30 emerging poets. As Hirshfield describes in her introduction, the 90 poems in this issue are beauties and – especially as the selections become more and more contemporary – urgent, with a sense of crisis building under the skin of every line. For poetry fans looking to revisit longtime favorite writers or for readers seeking an intro to writers who will shape the next 30 years of poetry, this issue of Alaska Quarterly Review is a must-read.
–Loyal Miles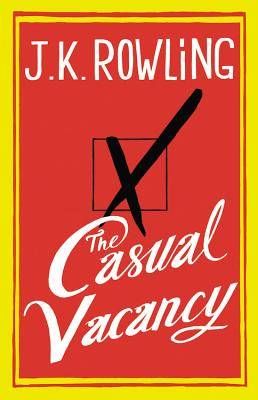 The Casual Vacancy by J. K. Rowling
Usually, I don't go for the ubiquitous, flavor-of-the-month book (the J.K. Rowling full frontal onslaught would typically make me want to hide under a rock until the noise dissipated), but in this case, I embrace the omnipresence! For those of you who might be cowering under boulders and don't know what The Casual Vacancy is all about, here's the plot in a nutshell: a politician in a small British town dies and, for the next 450 pages, everyone vies to fill his seat on the town council. That's the superficial thumbnail, but Rowling proves herself to be a wizard (there, I said it!) at creating a tangle of dramatic subplots involving a huge cast of characters. This is a mature, complex work of art and even now, days after turning the last page, I'm thinking about the many dramas buzzing through the town of Pagford.
–David Abrams
That I read Cloud Atlas in the same month that its much-discussed film adaptation debuted was mostly coincidental. I had already become an enormous David Mitchell fan through The Thousand Autumns of Jacob de Zoet and also his affable interviews. I was surprised at how effective a book it really was. Reading the first half of the book (the first halves of the novellas, moving forward through time) I was enjoying it quite a lot, but that was it. What I didn't expect was the emotional power I found in the second half (second halves of the novellas, backward through time) where each character returns to take a bow, in a way. The staccato force of the conclusions all placed together was surprisingly powerful, at least for me. Cloud Atlas is my third favorite David Mitchell book, behind Jacob de Zoet and Black Swan Green, but that still ranks it pretty high on my lists. He's an amazing writer with a tremendous amount of muscle, a sense of play, and no real arrogance to sour it all. I'm thrilled to have discovered him.
–Peter Damien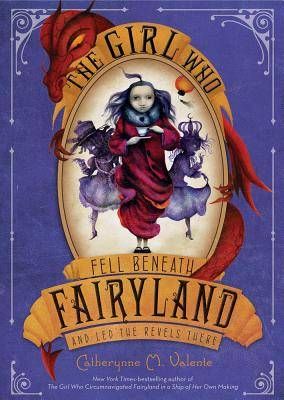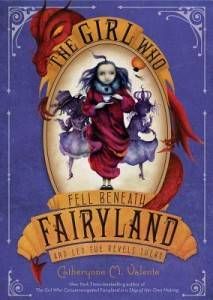 The Girl Who Fell Beneath Fairyland and Led the Revels There by Catherynne M. Valente
In this sequel to The Girl Who Circumnavigated Fairyland in a Ship of Her Own Making, our intrepid Summer returns to Fairyland to find that her shadow (the one that was cut from her in book one) has taken over the Underworld and is generally causing much havoc and chaos. The book is just as charming and fanciful as the first, but since Summer is older it's a bit darker. Valente doesn't shy away from including the wild and painful stuff that comes along with, you know, falling into an alternate Universe (and also being 12 years old). If you haven't read the first, get it tout de suite!
–Amanda Nelson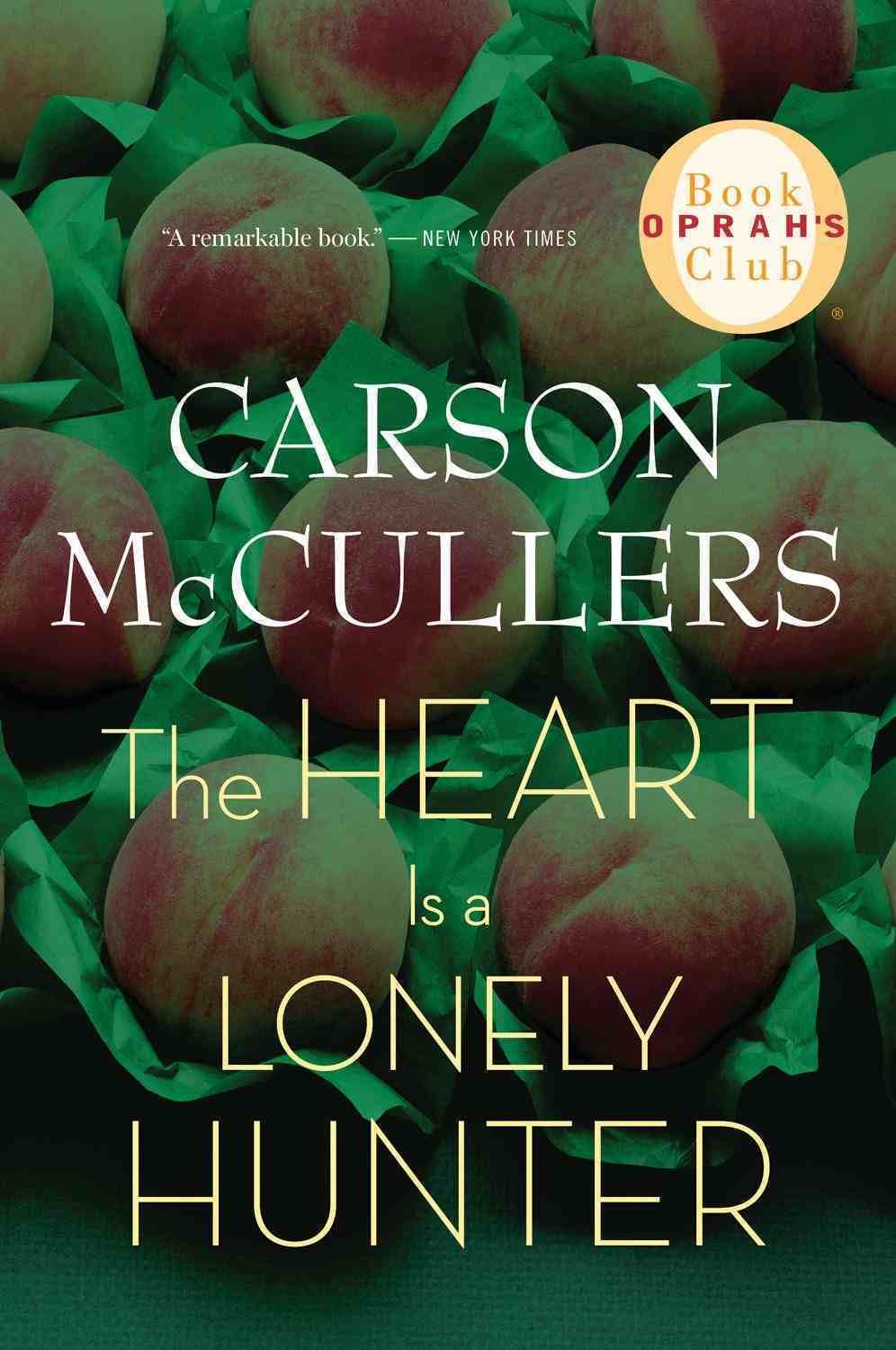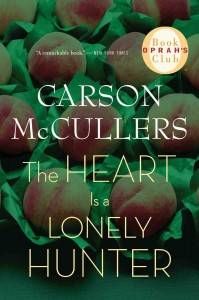 The Heart is a Lonely Hunter by Carson McCullers
For some unknowable reason, I thought this book was about a transsexual. Turns out, it's not! Isn't it weird how that can happen — you get an idea stuck in your head about something only to find yourself completely mistaken? Anyway, the point is I have finally read this book, and it was excellent. It is actually about a small Southern town, and the deaf-mute man who becomes a blank slate on which locals project their own dreams and insecurities. It's uplifting in the way that good writing can be, and depressing in the way that truthful writing cannot help but be.
–Jenn Northington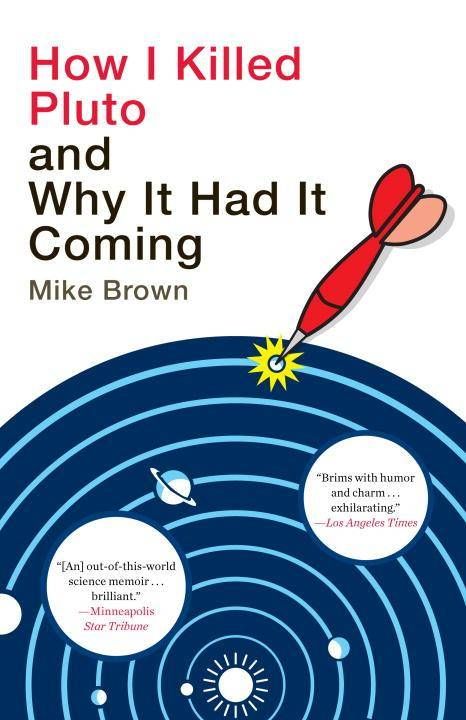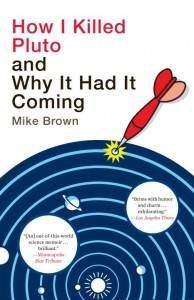 How I Killed Pluto and Why It Had It Coming by Mike Brown
In 2006, Pluto was demoted from planet status to "dwarf planet" giving those who love the former planet a reason to dislike author Mike Brown. An astronomer and professor at Cal-Tech, Brown discovered several trans-Neptunian objects of similar size and mass to Pluto in quick succession. These discoveries led to the International Astronomical Union's redefinition of the term "planet" and poor Pluto's declassification. Although he had the potential to be listed in history as the discoverer of the tenth planet, Brown supported the IAU's decision before it was even made. If his writing style is any indication, Brown is a great teacher; he makes our solar system and the discoveries of the mid-aughts easily understood. Chapters of discovery and broken up with stories of his daughter's birth and her own fascination with the night sky.
–Christina Oppold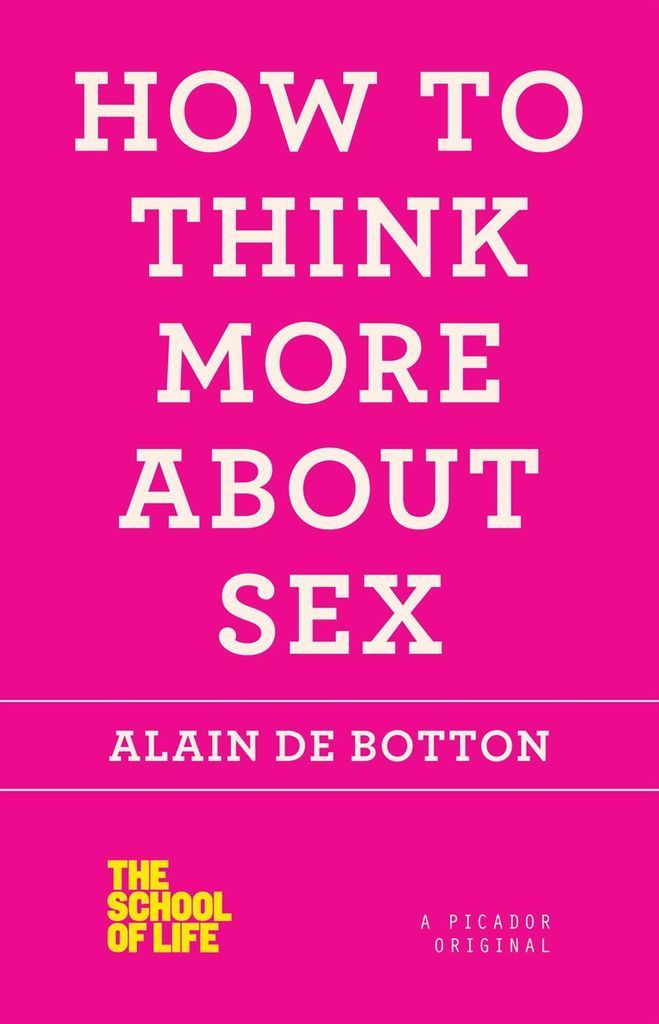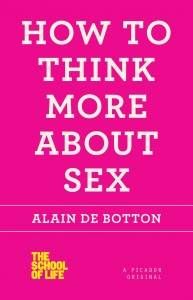 How to Think More About Sex by Alain de Botton (Picador, January)
Before you tell me that you couldn't possibly think more about sex, let me tell you: I know. But you could probably stand to think differently, or better, or more adaptively about sex, right? We all could. That's the point of this wonderful little (misleadingly titled) book.
Alain de Botton doesn't claim that we think about sex too much, but that we think about it in the wrong way. We all secretly believe that what we want and enjoy is weird. We wonder if we're normal. We live in a culture steeped in sexuality, but we rarely talk about what real sex is like. Regarding what's normal, de Botton notes early on, "We are universally deviant – but only in relation to some highly distorted ideals of normality." And as for talking about it? Well, that's where the book comes in. "Through a shared language, we might begin to feel a little less painfully strange" about what we do between the sheets.
De Botton addresses and reframes the origins of attraction and desire, the definition of "sexy," sexual pleasure and problems, pornography, adultery, and myriad other down-and-dirty topics. This is a thoughtful and profoundly useful examination of contemporary sexuality, and I can't recommend it enough.
–Rebecca Joines Schinsky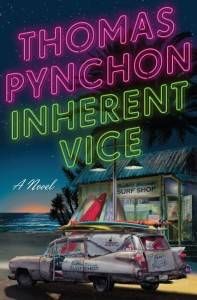 Inherent Vice by Thomas Pynchon
Pynchon has a reputation for being "hard," and while that might be true, something that too often gets overlooked is how funny he is. And this book is nothing if not hilarious. Posing as a "stoner-noir" private eye story set in LA, it's really a comedic farewell to the idealism of 60s counterculture. "Doc" Sportello, perpetually-zonked-out long-haired private eye, gets drawn into the shady world of drug cartels, LAPD corruption, real estate development, race politics, surf rock, New Age self-help, and crypto-fascist federal thuggery. This book is easier to approach than Pynchon's others, and the plot just seems to gallop along like a best-selling pot boiler. Doc is tossed from one wacky scenario to the next, the cast of characters he meets along the way just as zany as himself, and yet he somehow manages to keep his roach lit for the entire ride.
–Scott Beauchamp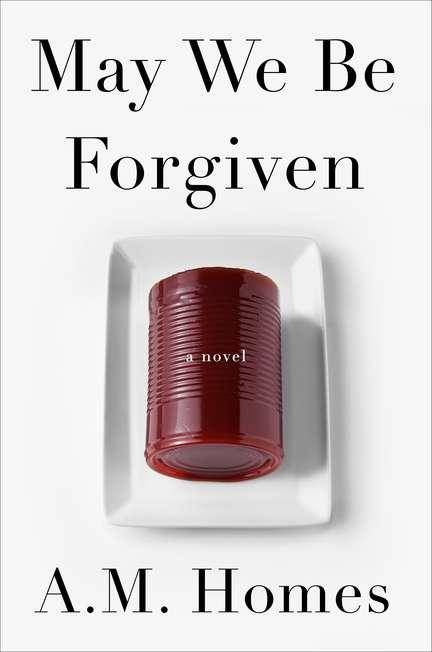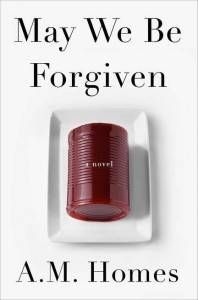 May We Be Forgiven by A.M. Homes
One of my favorite books when I was younger was Saint Maybe by Anne Tyler, about a guy who inadvertently ruins his brother's life, and ends up raising his brother's children, and trying to make amends. May We Be Forgiven is like Saint Maybe rolled in sex and broken glass. It's Saint Maybe 2.0. The story is the same – Harold Silver is party to ruining his brother George's life and is now left to care for George's kids. But it's steeped in sex and drugs and technology: his nephew has an extensive knowledge of prescription medications, Harold discovers internet sex meet-ups, the children are glued to their phones. And Homes' wit is sharper than a razor blade. This would be 100x more horrifying if it wasn't so effing funny. I think A.M. Homes is one of the greatest writers going, and May We Be Forgiven is her best yet. So satisfying, I wanted to smoke a cigarette after I finished it.
–Liberty Hardy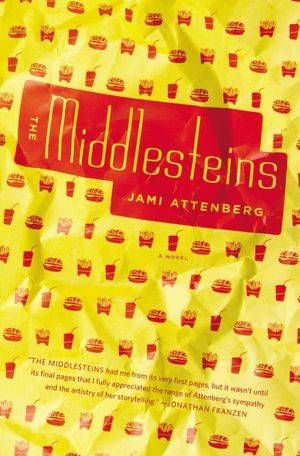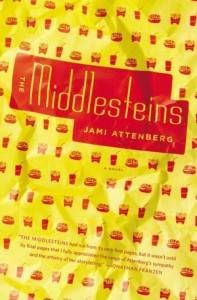 The Middlesteins by Jami Attenberg
After nearly 40 years of marriage, Edie's eating problem has finally gotten out of control, and her husband Richard decides to leave her. But the problems in Richard and Edie's marriage are far more than just skin deep. This fantastic contemporary fiction – set in Chicago and its surburbs! – explores what happens when married people stop being polite, and start being real. The story's told from the alternating points of view of both Richard and Edie, and also their daughter Robin and son Benny (both of whom have a few issues of their own). Though the novel does feel a bit slight (it's only about 275 pages – I would've happily spent 200 more with The Middlesteins), it's still a fantastic real-life tale asking readers to consider what really makes a marriage work long-term, and what can cause it to fail.
–Greg Zimmerman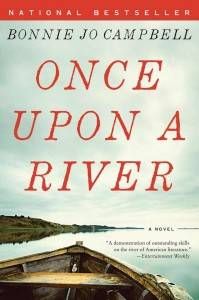 Once Upon a River by Bonnie Jo Campbell
This novel, about a resourceful and damaged teenage girl navigating a river in Michigan to find her mother in the wake of her fathr's death, has been compared to stories like Huckleberry Finn, Walden Pond, and The Odyssey, but reading it I felt like this book was much closer cousins with Swamplandia, Winter's Bone, and White Oleander. This is the story of a tough teenage girl on a complicated stop-and-start journey, the prose is perfect, the story is nuts-engaging, and the heroine is memorable is just the most quietly powerful way.
–Kit Steinkellner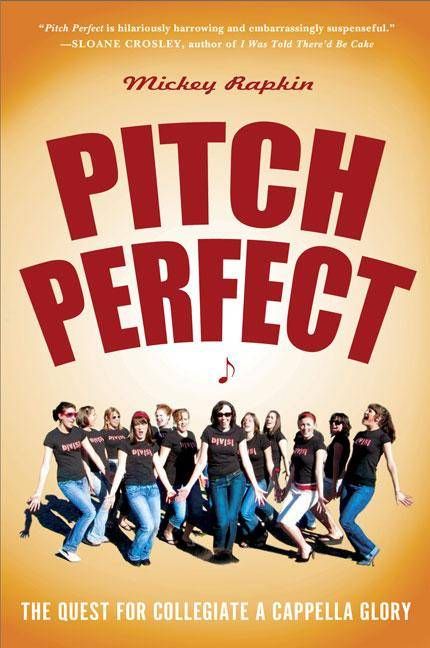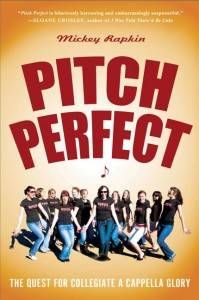 Pitch Perfect by Mickey Rapkin
I'm not sure if Pitch Perfect is the best book I read this month, but it was certainly the book that delighted me most. In the book, journalist Mickey Rapkin chronicles a season of collegiate a cappella, profiling three teams — an all-girl group hoping to redeem themselves after a frustrating nationals showing, the "bad boys" of a cappella, and an innovative group trying to record the next big a cappella album. It's frothy, narrative nonfiction fun, but it just made me so happy while I was reading it. It probably helps that I also loved the recent movie based on the book (with the same title), and had a great time seeing how themes of the book played out in the movie.
–Kim Ukura
Poppy Shakespeare by Clare Allen
A surprise for me in this novel. My BFF bought this for me years and years ago, and it has survived many moves and multiple cities but has never made it higher than the middle of my TBR pile for some reason. Don't you love when you uncover the best surprises in your own house? I'm not even really sure why I dug it out when I was looking for a bathtime book the other week but it's such a charming, engaging novel about life in a North London day hospital for the mentally ill, where everyone mostly lives in fear of being discharged. Until arrives someone who doesn't: one Poppy Shakespeare. Funny and sweet, tear-jerky and honest, it's a light and easy read but a worthy one.
–Brenna Clarke Gray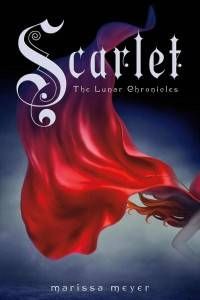 Scarlet by Marissa Meyer (Feiwel and Friends, February 2013)
I completely devoured this book. And then started reading it again because it is, in a word, amazeballs. Scarlet is the second book in Meyer's twisted fairy tale Lunar Chronicles, which follow the saga of a cyborg named Cinder who's a mechanic in the futuristic New Beijing and secretly the true heir to the Lunar throne. As in THE MOON. In Scarlet, the titular character is a sassy redhead who delivers produce from her grandmother's farm. But her grandmother is kidnapped and Scarlet sets out to track her down with a street fighter called Wolf (who happens to be a genetically engineered werewolf FROM THE MOON). And of course, Scarlet and Cinder's paths come crashing together. Meyer is fantastic at action and suspense. She drags you through these stories at an insane pace but still manages to create wonderfully endearing characters. Scarlet isn't due out until February 2013 from Feiwel and Friends and I already can't wait get my hands on book three. WANT!
–Ali Colluccio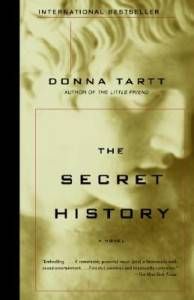 The Secret History by Donna Tartt
Truly, it was my Riot Read of The Secret History. So evocative, so persuasive; I loved the way the walls of the book would close in, or pull back and dissolve, over the course of the story. The atmospheres of uncertainty, euphoria, treading water, paranoia, belly-piercing dread… There are several scenes that hover in my mind's eye, like the narrator drifting in a boat, little yellow leaves floating onto him, when he was happily first staying with his new friends at the country house. I wish I'd read this years ago, especially in college! But that may not have been healthy.
–Jennifer Paull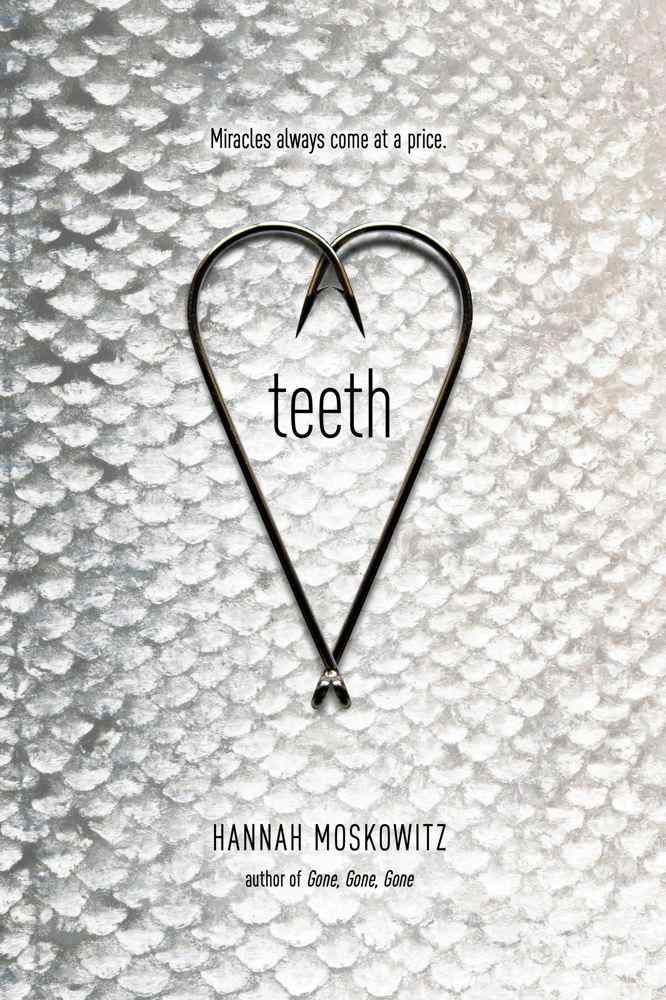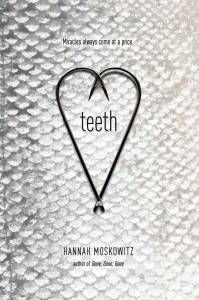 Teeth by Hannah Moskowitz (Simon Pulse, January 2013)
I am still not entirely sure why I like this book. I do, though. I like that a female writer is taking on a male protagonist that is over the age of 12. I like that there is mention of sex. I like that the characters are readers, and that they name drop the titles of both the classics and contemporary YA titles that they are reading. The story is what I am not sure about. It involves an island where there are magic fish that cure terminal illnesses and a fish-boy. It explores issues of gender, sexuality, and basic human (and fish?) rights. It feels clever and campy, and it is the only book that I've read this month that I am still thinking about after I turned the final page.
–Cassandra Neace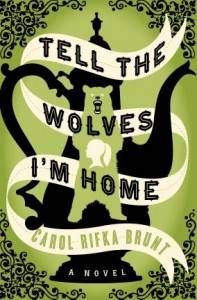 Tell the Wolves I'm Home by Carol Rifka Brunt
There are about a bajillion things to admire and adore in Carol Rifka Brunt's Tell the Wolves I'm Home. You could go with the heartwarming of sisters growing up together or the heartbreaking story of a lonely girl losing her uncle to AIDS or the heartrending story of saying goodbye to someone you love. You could choose any of those aspects to adore. I adored them all. But what I loved the most was how delicately and honestly Brunt depicted being a teenager in the 80s, when George Michael was on the radio, but the Violent Femmes were in your heart. Most of the books today that take place in the 80s are all HubbaBubba pink and big hair and Max Headroom, a caricature of the 80s really. Brunt's book isn't like that and is so much better for it.
–Jodi Chromey
Hands down. It faced some competition from Robert Jordan / Brandon Sanderson's latest Wheel of Time book, but it is a clear winner. It is less directly plotted than the Passage, featuring jumps back and forth in time, and does almost nothing in the way of forgiving the reader for faults in memory (I suggest a re-reading of The Passage for those of you who have not started yet.) It doesn't have the heavy middle that The Passage has, but speeds on relentlessly. I don't remember the last time I was in such a rush to read a book. But then again I haven't gotten to Gone Girl yet ;).
–Johann Thorsson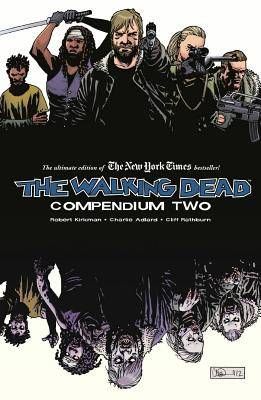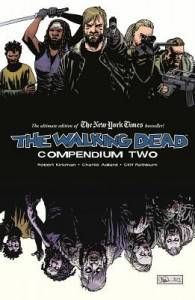 The Walking Dead Compendium: Volume 2 by Robert Kirkman
This book is all you need for the coming zombie apocalypse. Weighing several kilograms, it would make a tidy weapon for taking out the undead. It's not a bad read either for the downtime between the attacks of innard-munching reanimated corpses. Comprising of the last 47 issues of the comic book, this latest feast of graphic novel goodness follows the travails of Rick and his fellow survivors. While it doesn't have as gripping a character as The Governor, who made the first compendium the ultimate insomnia inducer, and the dialogue is occasionally a bit too prescriptive in explaining character's feelings and motivations, this volume still manages to raise the pulse and drop the jaw. Kirkman's lack of sympathy for his characters and readers is commendable. Just don't get too attached to anyone. As soon as you start to feel for someone, that they might just survive all this, that, heck, they are just a kid, they GET THEIR FACE BITTEN OFF BY A ZOMBIE! Ruthless stuff.
–Edd McCracken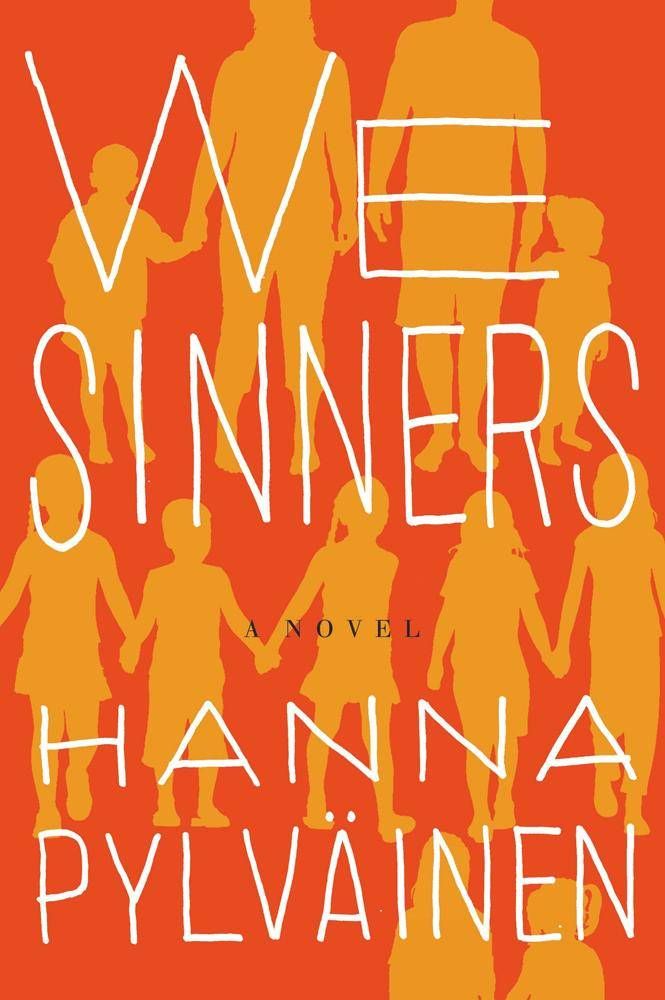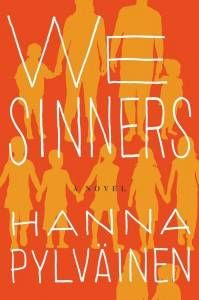 We Sinners by Hannah Pylvainen
I tend to shy away from point-of-view techniques that appear overly gimmicky, but Hanna Pylväinen's choice to narrate each chapter from the perspective of each of the 11-member strong Rovaniemi family works and works well. Pylväinen builds a picture of the family through these roughly chronological snippets, and in doing so, manages to weave a complicated and emotionally fraught portrait of a family and their religion that restricts almost everything (alcohol, dating, movies, television, music, etc.). The family tries to cope with the temptations of the modern world, as the children seek their own paths. It's a slim piece of fiction that will haunt you to the last word and will force you to consider your place in your own family and faith.
–Rachel Manwill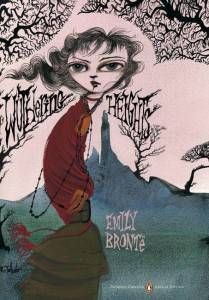 Wuthering Heights by Emily Bronte
Oh, Emily, thank you for giving us this book full of complex relationships, madness and hauntings; and for not being afraid to write in a way that broke the mold for Victorian women writers.
This 200-year-old story that tells the tale of two families isolated on the northern moors of England was written by a woman who had (supposedly) so little life experience that no one believed she (nor any other woman) could write such a passionate, violent book. A fantastic fall read full of darkness and drama, Bronte created a wonderfully engaging read that still holds readers' attention almost two centuries after it was published.
–Wallace Yovetich
Your turn! What's the best book you read in October?