Lists
Riot Round-Up: The Best Books We Read In November
This content contains affiliate links. When you buy through these links, we may earn an affiliate commission.
We asked our contributors to share the best book they read this month. We've got fiction, nonfiction, YA, and much, much more- there are book recommendations for everyone here! Some are old, some are new, and some aren't even out yet. Enjoy and tell us about the highlight of your reading month in the comments.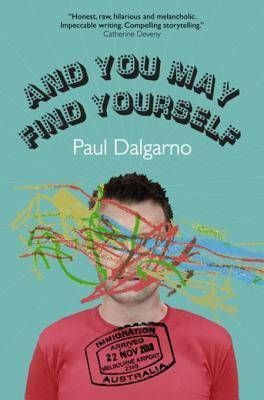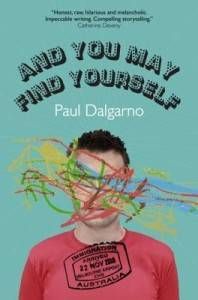 And You May Find Yourself by Paul Dalgarno
After wolfing down biographies of Leonardo da Vinci, Caravaggio and Zlatan Ibrahimovic, I found myself confronted with the life story of someone rather less bombastic. Paul Dalgarno has not stabbed a man, painted the most famous portrait in the world, or won titles in most major European soccer leagues – well, as far as I know. Instead, Dalgarno left his home in Scotland to relocate to Melbourne, Australia with his Aussie wife and two kids. In the scheme of a normal blockbuster biography, this would be a detail covered in a few sentences. But in the average life that most of us live, such an uprooting has massive consequences for a marriage, family life, bank account and head space. And so it proves in Dalgarno's charmingly relatable, warts-and-all tale. His detailed recollection of background noises, smells and baubles during major events like the birth of his son, betray the author's journalistic background. His unfettered, unfiltered interior monologues draw the reader into his witty, culturally-literate, if somewhat anxious inner world. And You May Find Yourself reveals an author whom you would like to spend more time with, if just to hug and assure him that everything will be okay. For proof that in capable hands drama does not need the largest of stages and that everyday lives contain multitudes, look no further. — Edd McCracken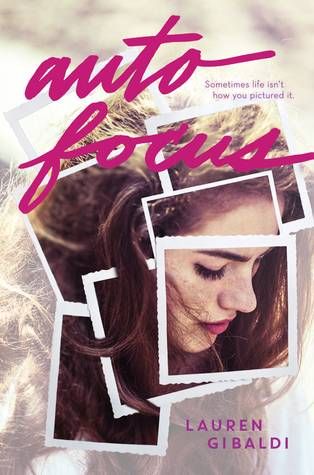 Autofocus by Lauren Gibaldi (HarperTeen, June 2016)
One of my favorite YA reads of the year was The Night We Said Yes by Lauren Gibaldi, so I was really excited to get my hands on her second novel, Autofocus. Particularly because it hits on issues so close to home for this particular reader. See, Autofocus is a contemporary YA read about adoption. Specifically, an adopted teen girl on a quest to learn more about her background, while researching her deceased birth mother. With the help of her best friend and a swoony sidekick, it's a story that takes you on a sweet emotional ride. Touching on the complexities of adoptees and family, distance and friendship, first love and first heartbreak, it's one of my favorite YA reads of 2016… and we're still in 2015. Keep this one on your radar. — Eric Smith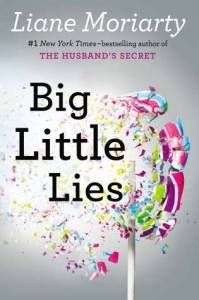 Big Little Lies by Liane Moriarty
This was actually a second try for me with Moriarty. I went with her wildly popular The Husband's Secret first and it was pretty emphatically not for me. But so many readers that I respected insisted on the glories of her books that I felt like I had to give her another try. And I'm super wonderfully glad that I did, because it was fantastic. This book is about three women in a beachfront community, who meet because they all have children in kindergarten in the same class and clearly experience some sort of tragedy that we're told about early on and then work back towards slowly. Each woman has secrets, resentments and things to hide and Moriarty's character work in bringing them alive is really excellently done. This has all the soul and pinpoint accurate characterization I was hoping for when I first tried her, and I found myself wanting to reach out to hug, shake and yell at these characters more and more as the book went on, and nodding along in rueful, aggravated or amused recognition for most of the rest of the time. I blew through this in a day. An absolutely perfect weekend read. — Kelly Anderson
Black Wolves by Kate Elliott
Probably the most intriguing epic fantasy world since Nevèrÿon. I'm definitely still a fan of the quest/heroic battles/grimdark/etc types of fantasy novels that are recommended and celebrated, but there's something about the way Elliott plays with power and change and culture in Black Wolves. Like Nevèrÿon, and The Grace of Kings (released earlier this year), Black Wolves is challenging the traditional ideas and scope of epic fantasy. I've seen folks calling this the best fantasy novel of 2015, and while I still have a bit of reading to do, I can't outright dispute that claim. — Troy L. Wiggins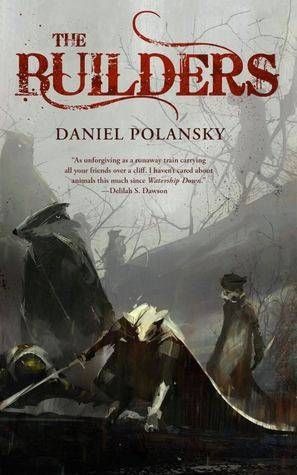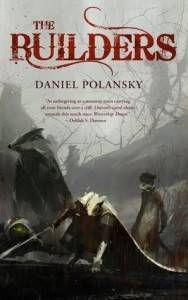 The Builders by Daniel Polansky
A mouse walks into a bar, tips its hat to a scarred rat and sits down to talk to a badger. Daniel Polansky's novella The Builders is almost silly, if it wasn't so gritty and awesome and amazing. So a group of forest animals form a gang, and in The Builders we meet them as they are getting back together to even a score and try to find out who betrayed them the last time. Gunfights, a train heist and the most violent ending I've read in years. Loved it.
It's the perfect book to give to surly teens who think that all books are lame. Just make sure to get a look at their face as they finish. — Johann Thorsson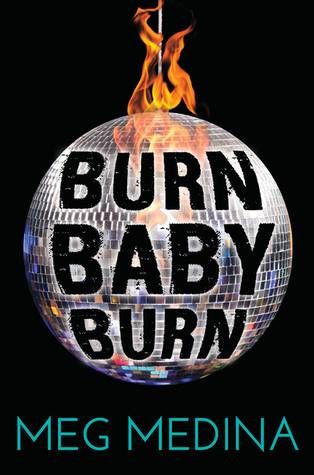 Burn, Baby, Burn by Meg Medina (Candlewick, March 2016)
I try not to read books too ahead of their publishing date because then I'm shouting at people that they have to read a book that they have to wait to read BUT this book had too many boxes checked off for me that I couldn't wait. I tried and failed, especially after doing the just-one-page because I ended up not being able to stop turning the pages. I was hooked from the beginning with Nora, a high school senior about to graduate, living in New York during the summer of Sam (1977). And while there's a serial killer on the loose outside (killing girls with long brown hair like Nora's) at home Nora is dealing with her younger brother's violent/pyromaniac behavior and her mother's refusal to accept how bad things have gotten which leaves her no place to feel safe. This was such a great coming-of-age story perfectly set during one of the scariest times in New York city history. — Jamie Canaves
Challenger Deep by Neal Shusterman
Caden is on the brink of two worlds, working to determine what is real and what is not as he descends into mental illness. He's on a ship heading toward the southernmost part of Mariana's Trench, the deepest point on earth. He's also in school, taking a test but getting lost in filling in the answer bubbles in mysterious patterns. I started reading this book with no knowledge of the plot or the main character, and about fifty pages in I was sucked in with Caden Bosch's captivating voice. This is a powerful book about mental illness, and what it means to pull yourself from the brink. — Karina Glaser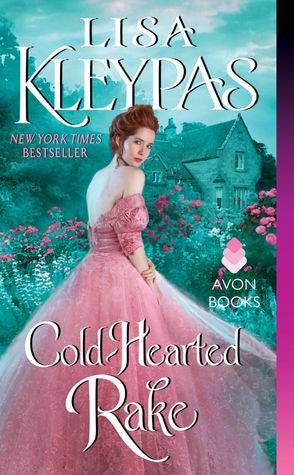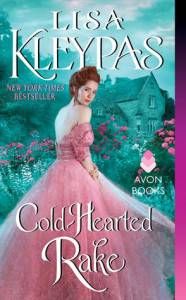 Cold-Hearted Rake by Lisa Kleypas
As I've mentioned here before, Lisa Kleypas wrote THE book that really got me into reading romance novels. She's one of my absolute favorite authors. So when I saw that she was publishing her first historical romance in five years, I was pretty durned excited. Cold-Hearted Rake isn't one of her best books, but it is entertaining and fun and unputdownable–really everything I could hope for from a Kleypas novel. In Victorian England, Devon inherits an earldom and estate from a distant relative. Seeing the estate as nothing more than an indebted, financial albatross, he plans to sell off everything and move on with his life–that is, until he meets his cousin's uptight and proper widow, Kathleen. The romance portion of Cold-Hearted Rake is probably the weakest part of the book, but I loved the secondary characters and found the story to be generally delightful. I cannot wait for the second book in the series! -– Tasha Brandstatter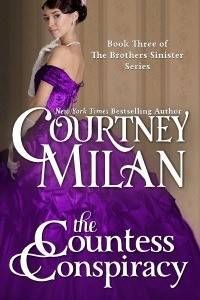 The Countess Conspiracy by Courtney Milan
I've written about Courtney Milan's Brothers Sinister series on this site before, and I find every time I treat myself to the next book in the series, it becomes my new favourite. The Countess Conspiracy follows Violent Waterfield and Sebastian Malheur, lifelong friends with a shared secret: Violet is a brilliant scientist and the true author of the controversial scientific theories about reproduction and inheritance that Sebastian presents as his. Things become complicated for the pair when Sebastian decides he can't keep up the facade any longer. I loved this fictionalized look into the passion, brilliance and dedication of female scientists whose important work is often overlooked or in some cases lost in the annals of history. I also found Violet's story genuinely moving. One of the best things about Milan's books is that the central romantic conflicts often take the form of emotional or psychological issues that are both appropriate to the Victorian period and relatable to modern readers. Milan allows her characters to actually work through these issues and support each other as they go along. It's always a delight and never more so than here. — Maddie Rodriguez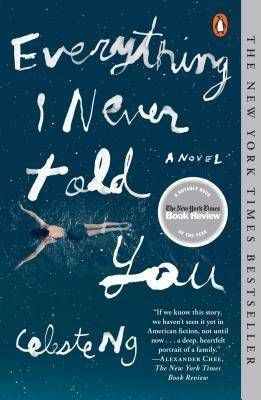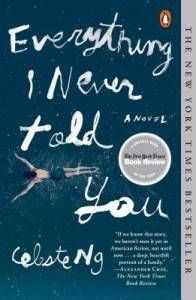 Everything I Never Told You by Celeste Ng
The thing that kept running through my mind as I read Everything I Never Told You was that it has a real The Leftovers (show not book) vibe to it. And I mean that as a strong endorsement of Ng's gorgeous novel. Both The Leftovers and Everything I Never Told You are deep dives into the half-truths and unspoken betrayals of a family reeling in the wake of unexpected tragedy. And both are bleak in challenging but ultimately beautiful, even paradoxically hopeful ways. But where the tragedy in The Leftovers is a mass disappearance the effects of which are amplified by its supernatural-ish character, in Everything I Never Told You the tragedy is a single disappearance the effects of which are amplified by the way it explodes quietly-sedimented layers of racism and sexism. Everything I Never Told You is a profoundly intersectional book, one that uses the overlapping interactions of race, gender, and sexuality—alongside an intricate, surprising, expertly crafted plot—to tell a moving story that left a deep impression. –Derek Attig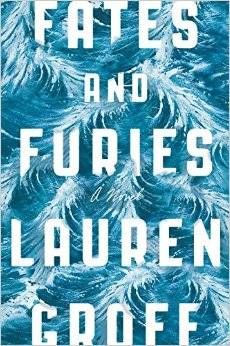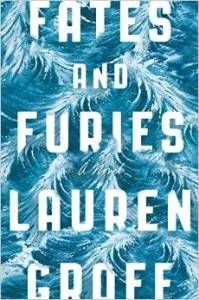 Fates and Furies by Lauren Groff
It didn't take long for me to fall in love with this book. It's the kind of novel where I don't mind if nothing happens, because the prose itself is gorgeous enough to sink into. But plenty does happen in this portrait of a lifelong marriage, seen first from Lotto's point of view and then from Mathilde's. The many plaudits and plentiful praise for this book are, in my opinion, entirely justified. — Claire Handscombe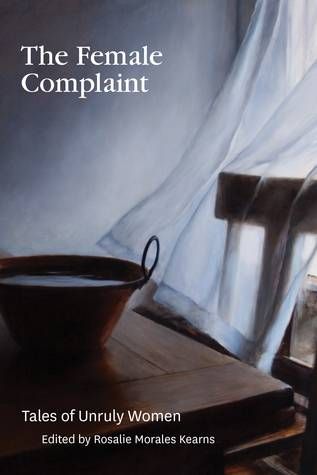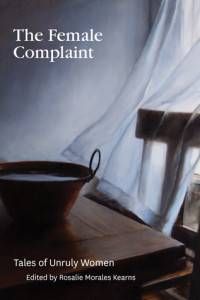 The Female Complaint: Tales of Unruly Women edited by Rosalie Morales Kearns
This is an anthology of stories by woman authors, all featuring female characters who are strong in their own ways. It is an excellent mix of stories dealing with the breadth and depth of the female experience – from the dark to the lighthearted, from the mother who turns into a leopard to the librarian who struggles with the loss of her husband, from high school crushes to domestic violence. I love the concept of a collection of stories by women about women because too often the stories of women are treated as "less than" in literature, and this anthology lets them shine. — Valerie Michael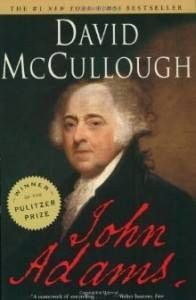 John Adams by David McCullough
I began reading John Adams four years ago, if you can believe it. Somewhere along the way I set it down and failed to pick it up again until a few weeks ago. I was a fan of David McCullough before I read John Adams, but it has certainly deepened my respect for this incredibly gifted historian. I think it's rare for a biographer to leave you with the feeling that you don't just know about the subject, but that you actually know the subject on a personal level. And that is exactly what McCullough accomplished with this portrait of one of the most remarkable and heretofore overlooked founding fathers in our nation's history. — Kate Scott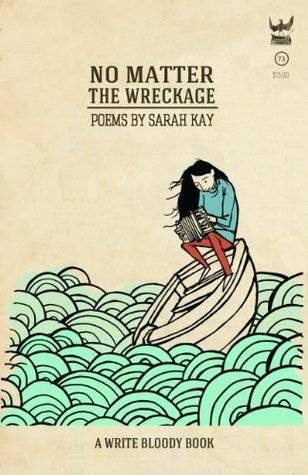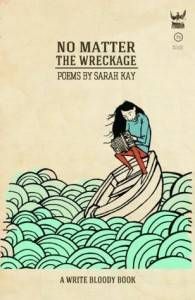 No Matter the Wreckage by Sarah Kay
Autumn is a time for poetry and, goodness, did I sit right down into this excellent collection and soak it in. Kay has a fabulous way of making the small points of life instantly meaningful, the aches and pains we all know apparent. — Nikki Steele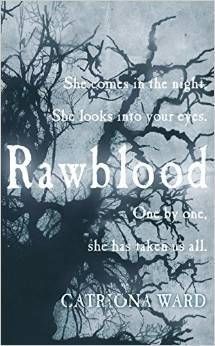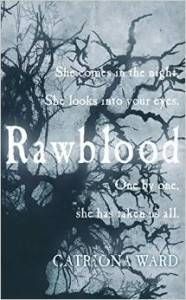 Rawblood by Catriona Ward
Ghosts, curses, dysfunctional families, lunatic asylums, creepy experiments – there is nothing I didn't love in this gothic tale that focuses on Iris Villarca and her creepy home, Rawblood. Moving between generations of the very very unlucky family it manages to encompass Victorian England, the first world war and everything inbetween without dragging for a second. — Rachel Weber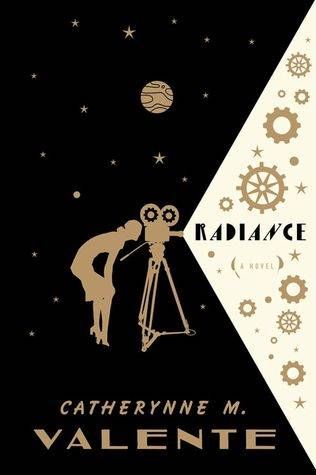 Radiance by Cat Valente
This novel dips into so many genres it's difficult to describe, but the jacket copy does an excellent job: "a decopunk pulp SF alt-history space opera mystery." It has Hollywood glamour and noir grittiness all wrapped up in sci-fi world building and space travel. Valente deftly weaves her tale into a complex and beautiful tapestry that I want to visit over and over. — Emma Nichols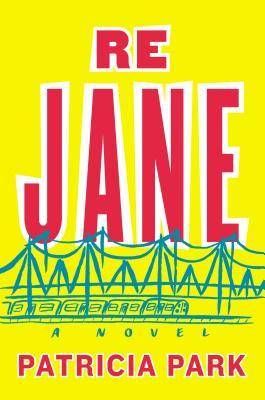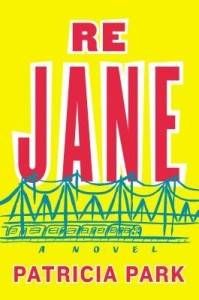 Re Jane by Patricia Park
Weirdly, I spent almost all of November making my way slowly through this book, a retelling of Jane Eyre featuring a half-Korean, half-American orphan growing up in Queens, New York. After losing a job offer at a prestigious financial company, Jane Re takes a job as a nanny for a family in Brooklyn – two professors and their adopted Chinese daughter Devon. Over time, Jane begins an affair with the husband, Ed, but their awkward romance is cut short when Jane must return to Korea for a family death. I loved the way Park played with the familiar story beats of Jane Eyre – her take on the madwoman in the attic is perfect – but gave them new meaning in this new contemporary setting. Jane is a wonderful character to follow as she struggles to become her own advocate and find her place in two very different worlds. – Kim Ukura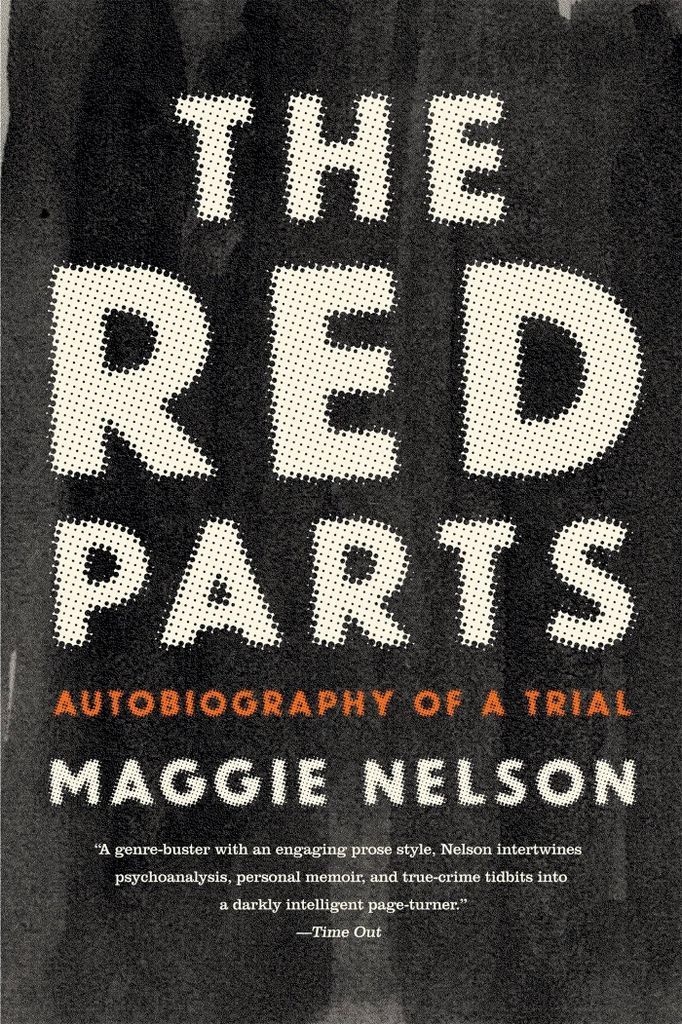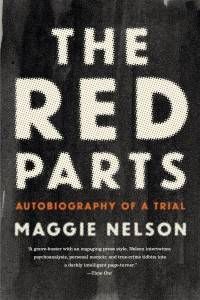 The Red Parts: Autobiography of a Trial by Maggie Nelson (Graywolf Press, April 5, 2016)
This is actually a reissue from 2007. But it somehow escaped my attention the first time around, so I was thrilled to get my hands on a new edition, because Nelson is ah-maze-ing. The Red Parts details her life as she attends a murder trial involving her aunt who was killed in 1969, before Nelson was even born. Nelson first wrote a book about her aunt's murder a decade ago, when her aunt was believed to be a victim of a famous Michigan serial killer. But new DNA evidence more than three decades after the crime showed that Nelson's aunt had a different killer. Nelson discusses what it is like to mourn someone you never met, what repercussions her aunt's killing had on the way her mother raised Nelson and her sister, and how the trial affected her personal life and the lives of her family. Nelson doesn't hold back on any details, and the results are brutally honest and haunting. It's an extremely personal account of violence and loss. — Liberty Hardy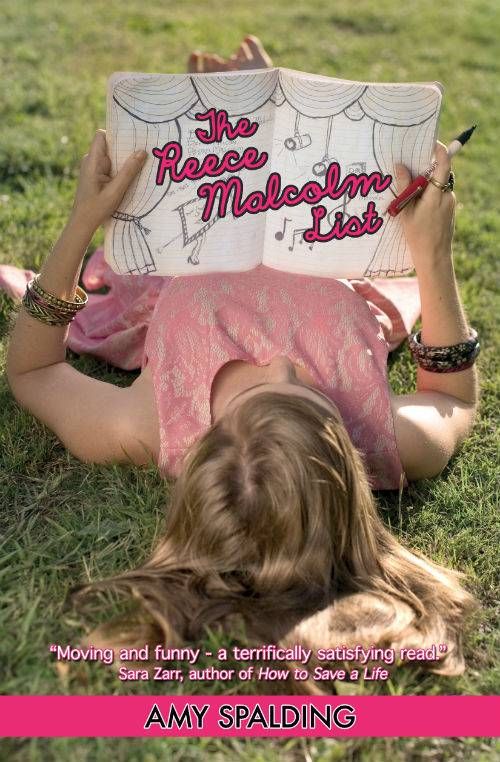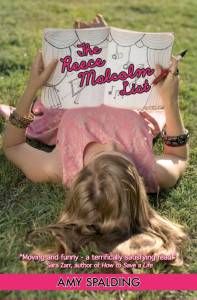 The Reece Malcolm List by Amy Spalding
When Devan's father dies, she goes to live with her mother, a famous author whom Devan has never met and knows very little about. That's a pretty big premise for a book that somehow manages to balance thoughtfully dealing with heavily emotional, complicated family stuff while also being a light-hearted, sweet, and fun love letter to musical theater. (The titular list is the one Devan makes of everything she knows about her mother, Reece, and is added to throughout the book. It's probably an unnecessary device, but it's cute and I liked it.) — Annika Barranti Klein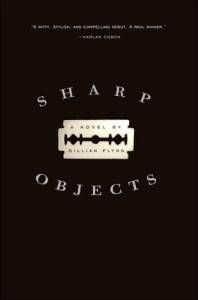 Sharp Objects by Gillian Flynn
Flynn is masterful at presenting the disturbing authentically. I first came to this conclusion after watching the film adaptation of Gone Girl and now Sharp Objects has sealed it for me. A journalist returns to her classist, Missourian hometown to scoop a serial killer investigation only to get pulled back into small town gossip and her own family's sordid drama. There wasn't anything that happened in this story that I couldn't see happening in real life; perhaps that's what is most chilling. I don't think Flynn makes books for the faint of heart, and I'm glad for it. Even though I cringed and found myself unsettled more than a few times, I loved every thrilling minute of this read. — S. Zainab Williams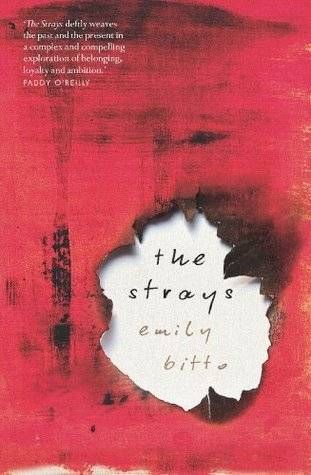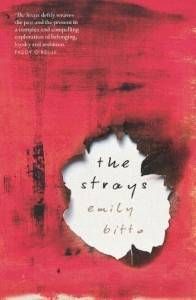 The Strays by Emily Bitto (Affirm Press)
On her first day at a new school, shy and self-effacing Lily befriends Eva, the charismatic daughter of a notorious Australian avant-garde painter. As Lily becomes increasingly infatuated with Eva's chaotic makeshift family, she slowly realizes that Eva's life isn't the glamorous dreamscape Lily thinks it is. Set in the 1930s but effortlessly contemporary, The Strays is a beautifully written, mesmerizing examination of art and female friendship. — Sarah McCarry
Sunset City by Melissa Ginsburg (Ecco, April 2016)
A sexy noir thriller blurbed by Megan Abbott? Why yes, I will read that, I will read it all day long. Here's the setup: Charlotte is pretty happy with her crappy life. She doesn't really have friends, she has a going-nowhere job as a barista, but she survived her tough childhood and didn't end up on drugs and in prison like her best friend Danielle. She sees her old friend for the first time in years, only to find out days later that Danielle has been murdered. Years of guilt lead Charlotte through her friend's post-prison life of stripping (and worse) and desperate to find out who killed Danielle, she starts taking pieces of Danielle's life as her own. This is a dark noir-esque novel, a thriller with characters who aren't particularly likeable, but who feel like real people you've met before. The self-destruction in Charlotte and Danielle's lives is a realer, grittier version of what so many people enjoyed in Girl on the Train, and the writing is fantastic. A great pick if you're looking for modern noir, and the muggy Houston setting shines.–Jessica Woodbury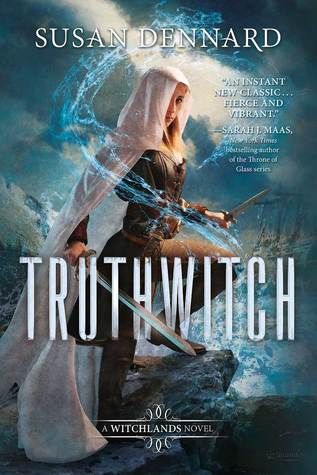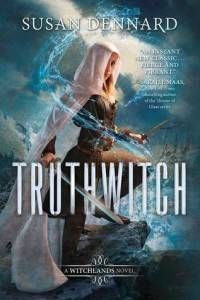 Truthwitch by Susan Dennard (Tor Teen, January)
Fantasy novels aren't always my wheelhouse–sometimes I struggle with fully immersing myself into whatever world is being described–but Truthwitch worked for me despite a slow start. Susan Dennard introduces the reader to Iseult and Safi's friendship with worldbuilding that feels both complete and intriguing in what it doesn't reveal in this first book. The girls' reliance on and faith in each other move the story forward, even when they aren't in scenes together, because they are always moving towards each other. — Angel Cruz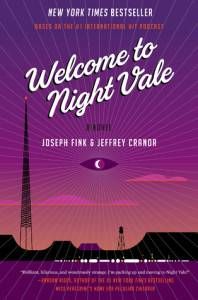 Welcome to Night Vale: The Novel by Joseph Fink and Jeffrey Cranor
Words, most likely from the English language and several dead ones, have accumulated on pressed, dead trees like new snow or fallen leaves or dead owls, and congealed into a succinct and marvelous novel involving the inhabitants of a small, quiet desert community called Night Vale. After several years of major success as a podcast, creators Joseph Fink and Jeffrey Cranor have taken the next great leap in revealing their intricate world of government conspiracies, hooded figures, and mysterious lights above local restaurant chains, and so far, it is absolutely fantastic. I'm only halfway through, but I know I'll be rereading this as soon as possible. As with their podcast, Fink and Cranor don't take reality for granted. It's full of moments of assurance that extend to all the madness and uncanniness, teaching readers how this world works: this is what a house is and how sometimes it talks to you; this is how a post office works and how not to anger the great beast that lives there; these are/are not angels and you should/should not look at their dark brilliance.
The actual narrative involving Jackie Fierro, (perpetual nineteen-year-old pawn shop owner), and Diane Crayton,(PTA board member, movie enthusiast, and single mother of a fifteen year shape changing son), drive the heart of this book, as does their connection with the mysterious man in the tan leather jacket, and his pieces of paper with the words KING CITY on them. Despite the mystery of him and his papers, the true heart of this novel are the complex and strong inner lives of Jackie and Diane, who, despite the oddities of Night Vale, are dealing with very real, very human problems. Jackie, like many nineteen-year-olds, is struggling with who she is and what she's doing in the world, even going so far as to question her entire existence. Diane is struggling with raising a son who questions her and continues to change his form (like every other teenager does), as well as agonizing over whether or not to tell him about his father, who has recently resurfaced in Night Vale. With interspersing radio broadcasts from Cecil Palmer, as well as familiar faces, such as John Peters (Y'know, the farmer?), Old Woman Josie and her angels all named Erika, Steve Carlsberg, The Faceless Old Woman, and more, Welcome To Night Vale: The Novel succeeds for exactly the same reason the podcast does: it uses wonder, darkness, and strangeness to highlight the uncanny nature of our own world and the unifying nature of our own humanity and struggles. — Marty Cahill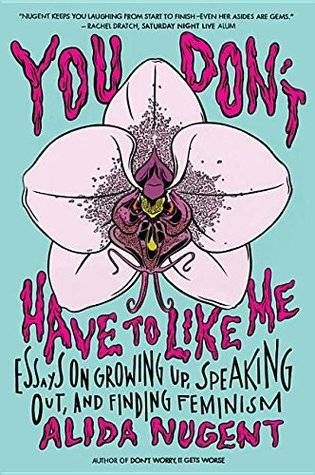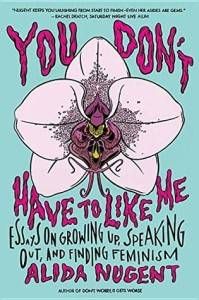 You Don't Have To Like Me by Alida Nugent
There was not one single dud in this collection of feminist essays. It's full of heart as well as humor, and it's just everything I want in a non-navel gazing collection of discovering and embracing one's feminism. Highly recommended and especially appealing to 20-somethings figuring out their shit because Nugent notes she eschewed feminism for much of her life and never understood why it mattered. This collection highlights her understanding of "why" without ever being a lecture.
Nugent notes she's imperfect, that it took her a long time to come into her own, and her own self-awareness in this collection is a feature, not a flaw. My favorite essays were easily "Does This Skirt Make Me Look Feminist," which addresses the questions "Can you be a feminist if ______?"; "Mutt," about being half-Puerto Rican and how she learned that that identity informs her feminism; "I Am Exactly Like Other Girls," on how other girls are amazing, complex, flawed humans; and "Sex Ed for Young Women," about learning about and owning your own sexual identity for yourself. Readers who loved Roxanne Gay's Bad Feminist will enjoy this, as will younger readers feeling their ways around what feminism means to them personally. I guess it's worth disclosing that as soon as I finished this book, I emailed Nugent and asked her to take part in my anthology because her voice is so great. — Kelly Jensen