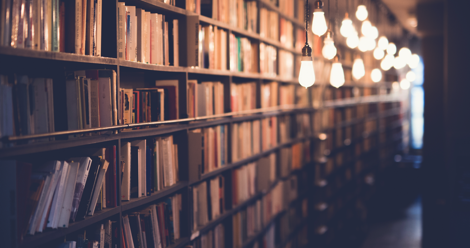 Lists
Riot Round-Up: The Best Books We Read in June
This content contains affiliate links. When you buy through these links, we may earn an affiliate commission.
We asked our contributors to share the best book they read this month. We've got fiction, nonfiction, YA, and much, much more- there are book recommendations for everyone here! Some are old, some are new, and some aren't even out yet. Enjoy and tell us about the highlight of your reading month in the comments.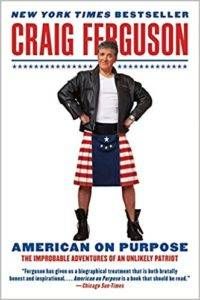 American on Purpose: The Improbable Adventures of an Unlikely Patriot By Craig Ferguson (Harpercollins)
I was going through a few rough days. I read the prose version of this memoir, which discusses Scottish origins, alcoholism, and Hollywood perils, and decided to get the audiobook. Craig Ferguson narrates with a good sense of humor, wry self-deprecation, and philosophical hindsight about his life. He's always going to be Gobber from How to Train Your Dragon, but before that he was a person.
–Priya Sridhar
The Answers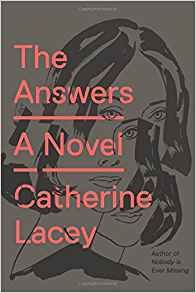 by Catherine Lacey (Farrar, Straus and Giroux)
In Catherine Lacey's second novel, a woman with a mysterious illness pays for her questionable medical treatment by participating in a famous actor's "girlfriend experiment." Essentially, he pays different women to perform various roles for him: there's the Emotional Girlfriend, the Maternal Girlfriend, the Anger Girlfriend. The book, which reads like the lovechild of Chuck Palahniuk and Margaret Atwood, is a little uneven; chapter to chapter, Lacey seems unsure of what kind of book she wants it to be. Yet the book has interesting things to say about gender and love and celebrity, and each time I worried about losing interest, Lacey's incisive ruminations would draw me back in.
–Michelle Hart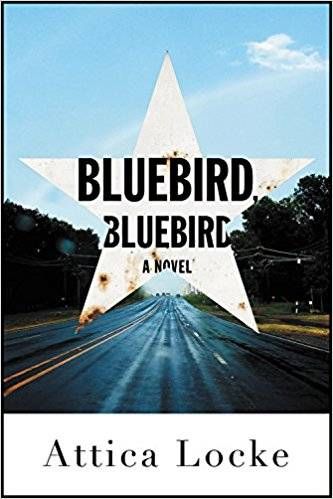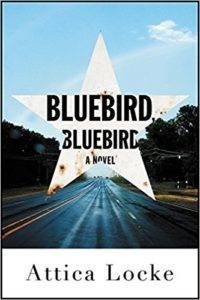 Bluebird, Bluebird by Attica Locke (Mulholland Books, September 12)
Attica Locke has reached perfection with Bluebird, Bluebird. Suspended Texas Ranger Darren Mathews finds himself traveling to Lark and looking into the murder of a black man from Chicago and a local white woman. The local authorities don't want any outside help, let alone a black man, poking around their case. But Mathews isn't one to let things go and he's tired of being told not to think crimes have anything to do with race. Faced with town secrets, the ABT (Aryan Brotherhood of Texas), his drinking, marital problems, his suspension, and a town where no one seems to want his help, solving these cases may not be enough to help this town or Mathews but that isn't going to stop him. Locke will have you feeling the Texas heat in more ways than one as the tension vibrates off each page in a way that will, and should, stay with you long after you've finished reading.
— Jamie Canaves
The Big Life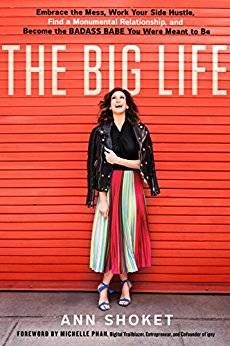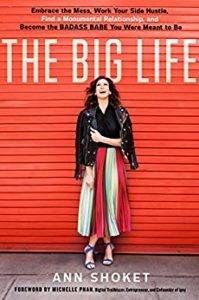 : Embrace the Mess, Work Your Side Hustle, Find a Monumental Relationship, and Become the Badass Babe You Were Meant to Be by Ann Shoket (Rodale, March 14, 2017)
Whether we're fresh out of college, contemplating a career change, or figuring out how to balance it all; we all have a vision of what our Big Life looks like. Ann Shoket digs deep into the premise of The Big Life; discussing personal and professional relationships, work ethic, and being the badass woman we all desire to be. I read this book in about 2 days, and filled it with so much highlighter than it now resembles a textbook. From the quotable gems of advice to the relatable personal stories of women she's invited over for dinner; Shoket has indeed created the new it-guide for all career women. This is the book I'm giving to all of my friends this year.
— Natalya Muncuff
A Conjuring of Light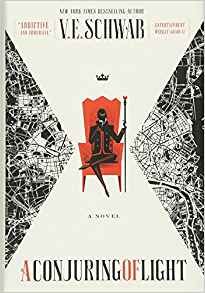 by V.E. Schwab (Victoria Schwab)
I finished this beast (666 pages…get it?) on June 1 and it has stuck with me the entire month. While I was intrigued by A Darker Shade of Magic, the first book in the trilogy, I wasn't completely hooked. But I read book 2 because once I start something I can't quit. I'm SO happy I took a chance. I greatly enjoyed A Gathering of Shadows, and A Conjuring of Light (the third book) was the perfect ending to the series. It picks up immediately after the hell of a cliffhanger left by the second book and the action doesn't stop. I wish I could give more of a plot, but I don't want to spoil events of the first two books. So, basically: magic + alternate universes + romance + badass characters + good vs. evil = A Conjuring of Light. Just do it.
–Kate Krug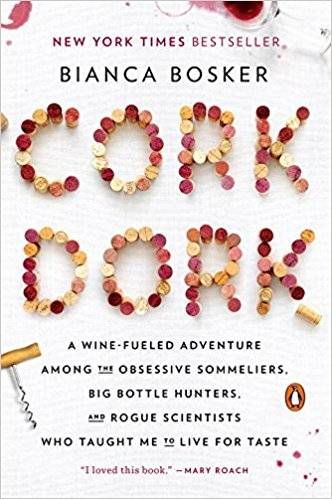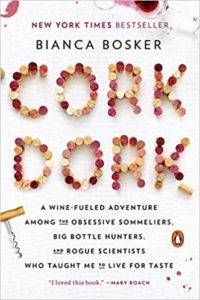 Cork Dork by Bianca Bosker
I'm a fan of both food writing and immersive journalism, and this book rang both of those bells for me. In Cork Dork, Bosker leaves her journalism job behind (well, mostly) in order to learn the ways of the sommelier. Along the way, she also meets up with smell scientists, participates in competitions, and delves into the many nuances of flavor. I had a feeling I'd enjoy this one, but I didn't realize how much. Bosker's personality shines here, plus the book is filled with facts and speculation that made me go: "…huh."
— Steph Auteri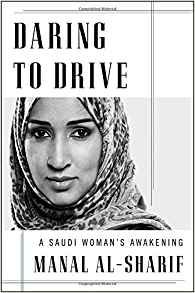 Daring to Drive by Manal al-Sharif
Manal al-Sharif was a self-described religious radical during her adolescence. Then, as she received a college education and embarked on a ten-year career at Aramco, the Saudi oil company, her perspective began to shift. When she was harassed for chatting with a male colleague at work and forced to have her brother accompany her on a foreign business trip to act as her chaperone, something snapped. Manal realized that the cultural rules binding Saudi women were suffocating her. She became active in the fight to change one such rule–the driving ban, which is not a law per se, but a strong taboo that few have dared to challenge. In this memoir, Manal tells her remarkable story, from her childhood in Mecca–where she suffered poverty, abuse, and female genital mutilation–to her current role as an activist, a role that has cost her dearly. I could not put this book down. It's inspiring and infuriating in equal measure. I can't recommend it highly enough.
— Kate Scott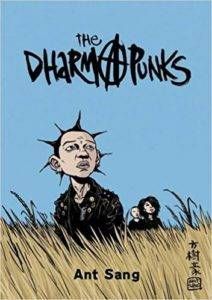 The Dharma Punks by Ant Sang (Conundrum)
This gripping graphic novel follows a group of New Zealand punks, as they grapple with identity, loss, idealism, and the temptations of violence. The style is raw, the feelings are vivid.
— Christine Ro
Eliza and Her Monsters
by Francesca Zappia
As someone who has been in fandom for more than a decade, and has created deep, long-lasting friendships within it, this book really spoke to me. It follows the story of Eliza, an introvert who prefers the online world to the real world. She is also the creator of the popular webcomic Monstrous Sea. When a new boy in school turns out to be involved in fandom too, particularly in Monstrous Sea, Eliza's life slowly begins to change. There aren't a lot of characters like Eliza around, and not a lot of books that explore fandom with such a deep understanding. Eliza was a character that I could totally relate to. But more than that, I could also relate to everything that was happening around her. This book manages to delve into fandom life with an insight into both its positives and negatives. Eliza's entire reality felt palpable, from her online life, to her lack of an offline one, her parents' worries, and even her relationship with her siblings. I was totally enthralled by how brilliantly Francesca Zappia managed to capture all of these aspects, and as a result finished the book in just one sitting!
— Adiba Jaigirdar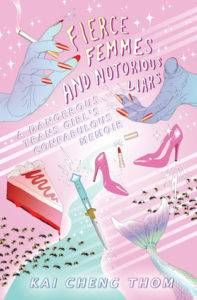 Fierce Femmes and Notorious Liars: A Dangerous Trans Girl's Confabulous Memoir by Kai Cheng Thom
I've never understood the idea of a fictionalized memoir until I read this book. Amongst the beached mermaids and fairy tale elements of this story is sharp, unapologetic truth. I fell in love with the dreamlike, poetic prose that encompasses this narrative of transmisogyny, racism, police brutality, and self harm. Kai Cheng Thom doesn't shrink from this, but she also reworks the idea of the trans memoir, allowing for more space, and more magic, in this often constrictive genre. This is a beautiful read that grabbed me from the first page.
–Danika Ellis
The Fifth Season by N. K. Jemisin (Orbit)
Yes. You were all right. Everyone is right. This book is fantastic, even if you don't really read Fantasy. Everyone is speaking the truth and this book is great. The end.
— Jessica Woodbury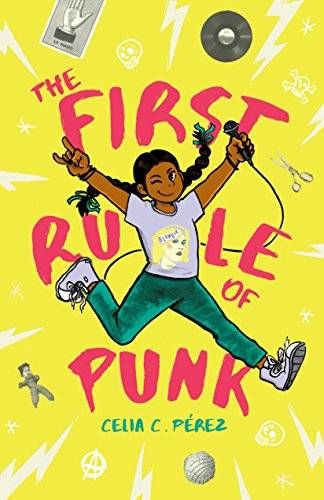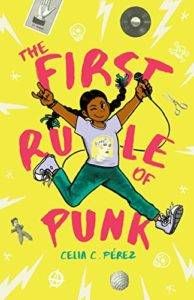 The First Rule of Punk by Celia C. Pérez (August 22, Viking Books for Young Readers)
This debut middle grade novel by longtime zine-maker Celia C. Pérez is a touching story about punk loving Maria Luisa, who likes to be referred to as Malu. When she and her mother move to a new town and Malu starts a new middle school, she keeps reminding herself of the first rule of punk: be yourself. Unfortunately, Posada Middle School makes that hard to do with rules about dress code and an anti-punk principal. Readers will enjoy Malu's wry sense of humor and relate to themes like fitting in and being new. The book has black and white illustrations and collages throughout, which add to the charm. An entertaining, fun read that I would recommend for middle schoolers and beyond.
— Karina Glaser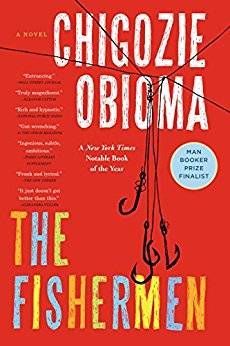 The Fishermen by Chigozie Obioma
This book has been on my reading list for a solid two years and I'm thrilled I finally picked it up. The Fishermen captures the complex dynamics of brotherhood at a young age in a way that harbors both natural sentimentality and literary gravitas. Narrated by Ben, a nine-year-old Nigerian boy with four brothers living in a rural town, Obioma's novel is adeptly attuned to how enormous and wondrous everything seems during childhood, but what makes The Fishermen truly remarkable is the author's ability to transform the most astounding events of youth into believable moments of personal growth, familial pain, and utter joy.
— Aram Mrjoian
Grace Period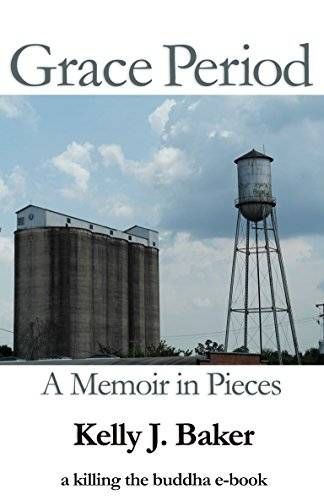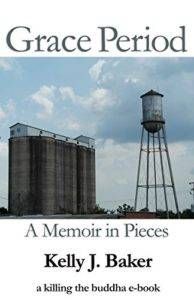 : A Memoir in Pieces by Kelly J. Baker
Have you ever had a plan for your life not go the way you had hoped? Have you spent weeks or months or maybe a decade with a particular future in mind, only to have that future fail to happen, leaving you unmoored and lost and unsure what to do? Kelly J. Baker has. And even though I know it's painful (been there!), I can't help but see a big upside in her case: this lovely book. In a series of vivid and beautiful essays, Baker uses her changing relationship to academia to reflect on "grace periods," those moments (or strings of moments) when you leave one possible future behind without quite knowing what's next. Grace Period's form serves it especially well: Baker has been writing about her transition since 2013, and Grace Period collects those essays and reflections together into a whole both fragmentary and so, so whole. Each essay is dated and presented in chronological order, so you watch Baker grow—as a person, a thinker, a writer—without the book erasing her "missed turns" (in her phrase) in retrospect. That's how we all live our lives, unsure of what's to come, and I'm thrilled to see that experience explored so sensitively and so beautifully in Grace Period.
–Derek Attig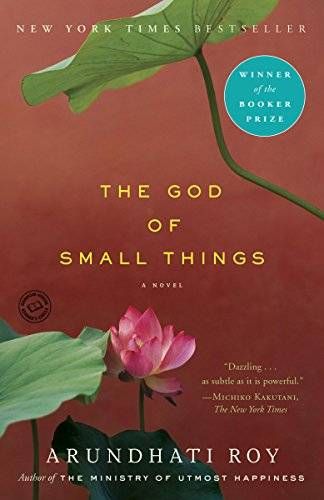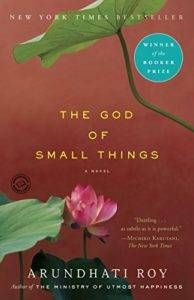 The God of Small Things by Arundhati Roy (Flamingo)
This is one of my all-time favorites, and I decided to read it since Roy's newest came out this month and I was seeing her on tour. It definitely held up. Roy's writing is gorgeous, and this novel blew me away all over again.
— Leah Rachel von Essen
Hello, Sunshine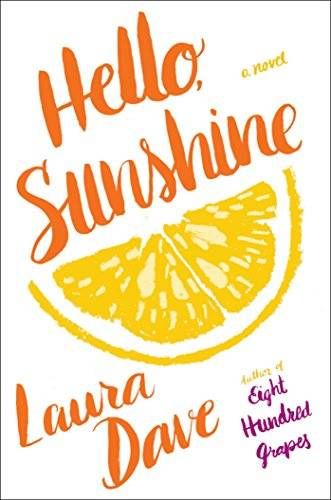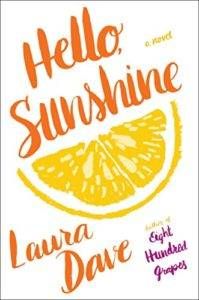 by Laura Dave (Simon & Schuster, July 11)
Hello, Sunshine is scandalous, gossipy, fun to read, and as juicy as that slice of fruit on the cover! Sunshine Mackenzie is one of America's sweethearts, a vlogger turned Food Network host. And then her social media gets hacked, and an unnamed person exposes all her (super damaging) secrets. Sunshine loses absolutely everything in the span of 24 hours, and she must figure out how to start over and figure out a way forward. If you were looking for your beach read, this is it.
— Dana Staves
Homo Deus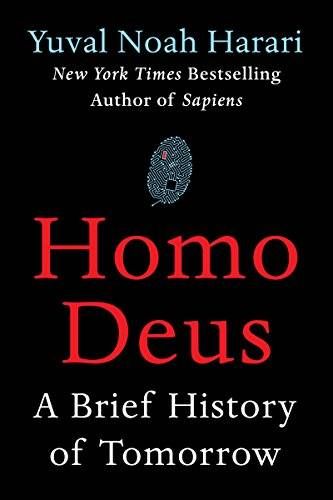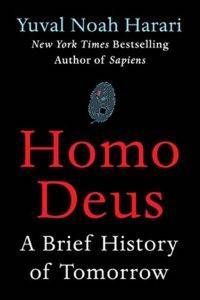 by Yuval Noah Harari
Anyone working to write science fiction should read Homo Deus by Yuval Noah Harari. Anyone working to organize a political movement should read Homo Deus. Anyone who seeks self-actualization should read Homo Deus. Anyone who wants to understand why we're moving into a post-liberal, post-humanistic society should read Homo Deus. Anyone who fears automation should read Homo Deus. Anyone who wants to understand why the Republicans control the government should read Homo Deus. In fact, anyone who wants to understand and shape the future should read Homo Deus.
— James Wallace Harris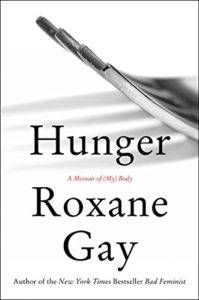 Hunger by Roxane Gay (HarperCollins, 6/13)
Written in six parts and 88 chapters that read like vignettes, Hunger is not a conventional memoir. The book's subtitle, "A Memoir of (My) Body," conveys the real subject. After being gang-raped in a cabin in the woods when she was only twelve, Gay turned to food because her body "Needed to be a safe harbor rather than a small, weak vessel that betrayed me." Gay shares her observations about being a woman of a size in a world that is not built for, or has any tolerance of, large bodies. Hunger gave me not only empathy, but the courage to interrogate my own prejudices and the ways I have been conditioned by society to view weight loss and body types. It's the best kind of memoir, and will surely linger for a long time after.
— Matt Grant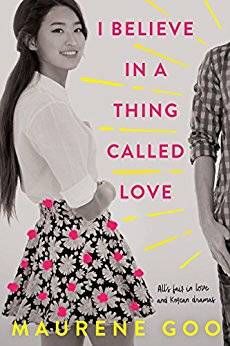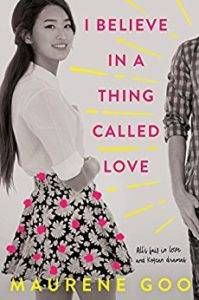 I Believe In A Thing Called Love by Maurene Goo
Desi loves to have control over things in her life. That's why she's become such a powerhouse at her school — she has friends, great grades, is involved in countless activities, plays Varsity soccer, and is well on her way to her dream school, Stanford. But when it comes to romance, she's a total klutz. She hopes, though, by creating a plan she can executed step-by-step, perhaps she can change her luck with new boy, Luka.
Her plan — inspired by her dad's love of K-dramas — involves following the formula of the romances in those shows. But what happens when she and Luka become an item before she's completed the list? Is it success? Or are there consequences to come?
This is an over-the-top funny YA romantic comedy. It's fresh and refreshing, delightful and entertaining. The knock out for me, though, was the incredible relationship between Desi and her single father. And even though I'm not a K-Drama fan, Desi's enthusiasm for it really makes me want to indulge. A perfect read for those who loved When Dimple Met Rishi.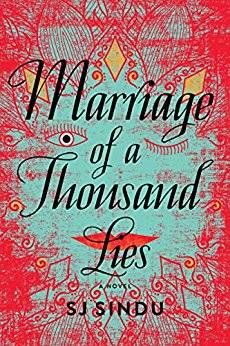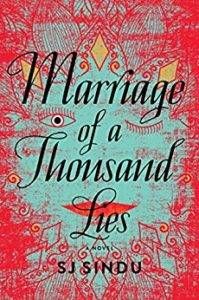 Marriage of a Thousand Lies by S.J. Sindu
Lucky and her husband, Kris, are happily married – happily married because their marriage of convenience meant that their conservative Sri Lankan–American families stopped asking them when they will get married. It's a perfect arrangement for two young gay people who want to be free to pursue the relationships they want. Lucky is recently getting over a bad break-up with a girlfriend when she receives the news that Niasha, her childhood best friend – and first love – has agreed to an arranged marriage. The impending nuptials awaken hidden feelings in both Lucky and Niasha, but are they willing to lose their families if they stand up for what they really want? This book was SO GOOD. It's heartbreaking in the way it portrayed the characters torn between happiness and custom. Sindu does a beautiful job describing how Lucky feels about living a secret life and her fear of disappointing her parents, and the language and imagery is just gorgeous.
— Liberty Hardy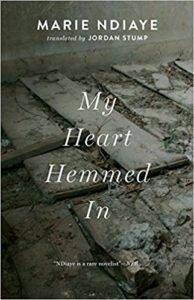 My Heart Hemmed In by Marie NDiaye (Two Lines Press, 7/17)
There's no point in trying to summarize a Marie NDiaye book, whether we're talking about the short story collections of the novels. There's always layers of meaning and plot that initially seem disconnected but which come together at the end in ways both interesting and surprising. My Heart Hemmed In is superficially about a middle-aged French woman forced into revisiting her past after her husband is attacked. But it's also about race, class, society and navigating Western culture as an immigrant and person of color. It's about choices and mistakes and realizing what is important. NDiaye's style of storytelling reminds me of authors like Kazuo Ishiguro and Simenon and Wolfgang Hilbig – challenging "literary" writers who don't necessarily make it easy for their readers but are rewarding nonetheless.
— Tara Cheesman
Notes on a Banana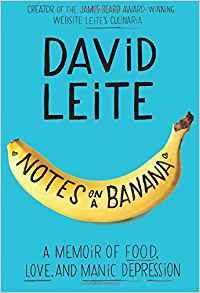 : A Memoir of Food, Love and Manic Depression by David Leite (Dey Street Books)
I've been raving about this book since I read it for my book group and I make no apologies for it. This memoir encompasses so many struggles and obstacles, but does so in a way that is both self-deprecating and hilarious. Leite's use of language is even more interesting than his anecdotes about growing up Portuguese, bipolar, and gay. The way he orchestrates the rhythm of his writing is nothing short of masterful. When he's writing about his manic episodes, clipped sentences lend a sense of urgency to the telling. And a more loose and slower cadence are the hallmarks of his depressive periods. The author's writing is as lyrical and immersive as if it were literary fiction; elements that are rarely found in traditional memoirs. Yet, he accomplishes this feat with grace and levity. In speaking to others, Leite's story and writing style have been likened to David Sedaris, Augusten Burroughs, and Jeffrey Eugenides. Powerful recommendations for this funny and touching memoir.
— Elizabeth Allen
Once and For All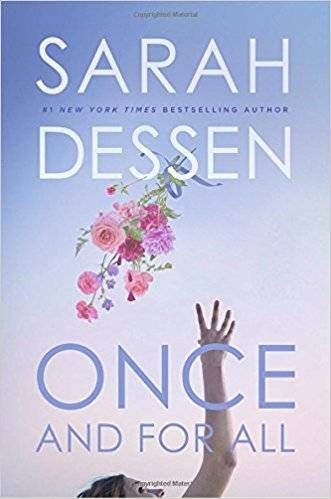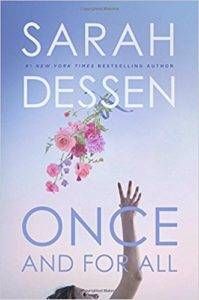 by Sarah Dessen (Viking Books for Young Readers)
Louna works with her wedding planner mother in the business of creating happy endings. Too bad she's stopped believing in them herself. This book braids the past and present narrative of Louna's love life together to show how the past can linger. This book shakes up the tried and true Dessen book formula in a great way, while still keeping the core elements that make her a beloved YA writer. Once and For All easily earns a top spot in my mental ranking of her work.
— Amanda Kay Oaks
Portage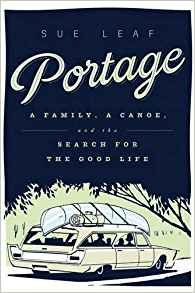 : A Family, A Canoe, and the Search for a Good Life by Sue Leaf
One a road trip along Minnesota's North Shore earlier this month, I impulsively bought a copy of this book at a local bookstore. It felt like a collection of essays about a life on the water would be a good choice for reading in that particular place. I was surprised at how much I feel in love with this book, in which Sue Leaf writes about different canoe trips she's taken throughout the United States with her husband, her children, and her extended family. The book is a really great mix of different things – a look at a marriage, a guide for canoeing, a story of a family, and a meditation of wildness and the importance of wild places. Reading it made me want to hop in a canoe to start seeing the place I live in a new way. It was just so, so good.
— Kim Ukura
SCOTUS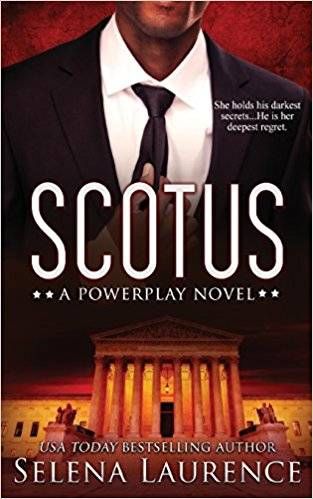 by Selena Laurence
Not a perfect book by any means, but a surprisingly enjoyable and emotional romance novel. Teague Roberts and Deanna Forbes were engaged to be married in college, but then Dee got cold feet and called it off. Now Teague's nominated for the Supreme Court and Dee is a political reporter in Washington. Will these two crazy kids get back together? There are a few inconsistencies in the story that bothered me just enough that I couldn't fall in love with this book completely, but the characters are awesome, the chemistry between Dee and Teague is burn-worthy, and the ending gave me all the feels. I'll definitely be reading Laurence's other books in this series.
— Tasha Brandstatter
Spinster
: Making a Life of One's Own by Kate Bolick
I jokingly picked this up the week of my younger sister's wedding but pretty quickly fell in love with the author's lyrical prose, unapologetic independence, and collection of literary role models. Marriage and relationships are still the default for women, even if they aren't a financial necessity for all women anymore. I'm still a hardcore romance fan and a (hopefully not hopeless) believer in true love, but I enjoyed reading an intelligent and beautifully-written book that contemplated an underrepresented narrative for a female life.
— Alison Doherty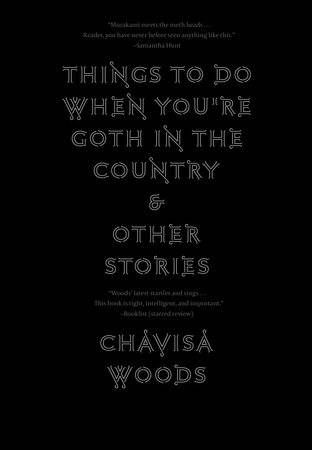 Things to Do When You're Goth in the Country by Chavisa Woods (Seven Stories Press)
This is a gorgeously written, brutally honest, darkly funny collection of short stories, many of which have a speculative edge to them. Most of the stories feature queer characters although none are focused on sexuality or gender. It's so lovely to read strange, sometimes science fiction stories about various stripes of queer characters that aren't about coming out or being queer. The stories are also a window into poor, white, rural America. Some of the topics include: Baptists over 60 talk (group) sex. Tweens make friends with a homeless woman living in a cemetery mausoleum. A queer writer returns to her Midwest hometown to crime and strange floating green orbs. A lesbian takes ecstasy with her schizophrenic girlfriend at a Mensa gathering of people with super high IQs. This book gave me that weird out of body feeling that happens when I read something that feels so unbelievably on point to what I know of life but also manages to present it in a way that feels totally fresh.
— Casey Stepaniuk
Theft by Finding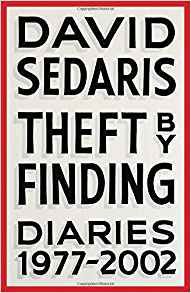 by David Sedaris (Little, Brown and Company)
I am a die-hard David Sedaris fan. I've read all of his books, and I want to keep it that way. So when I heard last month that he had a new book coming out, I knew I had to read it ASAP. Lucky for me, Book of the Month club offered it as an add on. I snapped it up right away, hit ship immediately, and watched for my box. Theft by Finding had me laughing out loud. Since it's an edited down version of Sedaris's diary from 1977 to 2002, it revisits many of the antics and obsessions is readers will be familiar with. What makes Theft by Finding different is its slice of life quality. I got to follow my favorite funny weirdo through his day-to-day, and I couldn't get enough. I'm in for another installment. Gimme 2003 to 2017!
— Rebecca Renner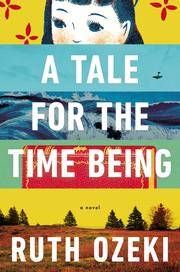 A Tale for the Time Being by Ruth Ozeki (Viking)
Painful Honesty Time: I begged for this book based on the cover. A friend laid out a bunch of books on her bed and snapped a photo and I knew I had to borrow it the minute I saw it. It was like looking at a roll of LifeSavers perfectly welded together under the sun, but with art in every stripe.
It was also an excellent read. Imaginative, funny, soulful, creative. The novel switches between the perspectives of two characters: sixteen-year-old Nao and Ruth, a struggling novelist. Through both characters we see a struggle for identity and the different pressures of assimilation. As a WoC, it was an incredibly refreshing read.
And I want to eat the book, so, sorry Eliza.
–Mal Soto
Trainwreck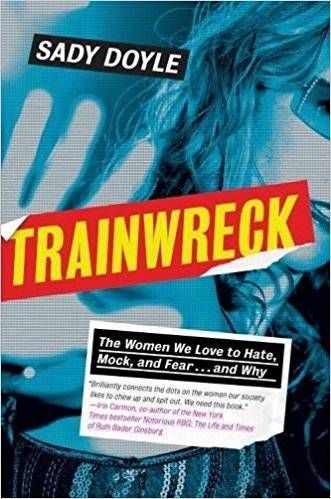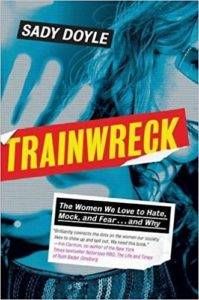 : The Women We Love to Hate, Mock, and Fear… and Why by Sady Doyle
It may sound strange to compare Mary Shelley, Charlotte Brontë, and Billie Holiday to Britney Spears, Miley Cyrus, and Amy Winehouse, but then again, maybe it doesn't. These women are deemed trainwrecks while the men who act similarly are beloved. That's the premise here. But we also get so much more. The things we learn about famous women are just the big things they did for art or literature, or how they killed themselves. Trainwreck gives the full stories, the good and the bad, the glorious and the messy, of these women. It's spectacular. A must-read for all feminists.
— Ashley Holstrom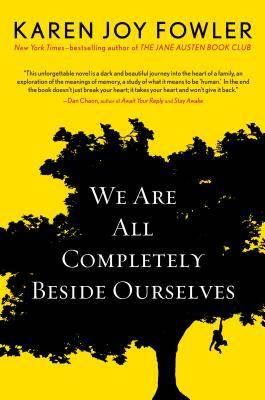 We Are All Completely Beside Ourselves by Karen Joy Fowler
When Rosemary Cooke was five years old, her sister Fern was taken away. Shortly after that, her brother, Lowell, cut himself off from the family and eventually became a fugitive. Over the course of this book, we gradually learn what happened to Fern—and what was so special about her in the first place. I was already spoiled for the book's big reveal, which happens about a third of the way in, but I didn't realize how many twists and turns the story would take. As Rosemary tries to learn more about her past, she realizes how slippery and unreliable memory is, and readers experience each revelation right alongside her. Besides being skillfully plotted, it's also a heart-breaking story about family and love and loss.
–Teresa Preston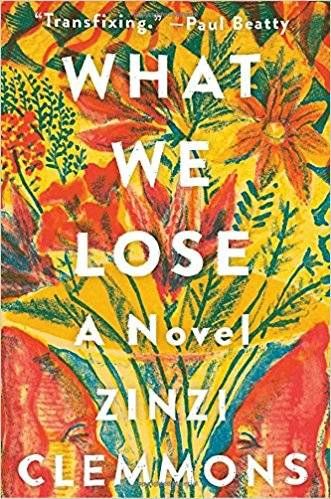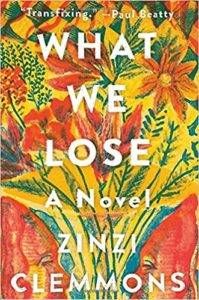 What We Lose by Zinzi Clemmons (Viking, July 11, 2017)
I've written a full review of this novel elsewhere, but here I'd like to just say that anyone who has ever known loss should read this book. Clemmons captures grief so incredibly well on the page that it feels like your own pain put into words. Her experimental formatting and the gorgeous language she uses help, certainly, but this book really, more than anything else, is about losing a parent and the way the loss can unhinge a person even while their life continues to move and spin forward with each revolution of the earth around the sun.
–Ilana Masad
The Wood Wife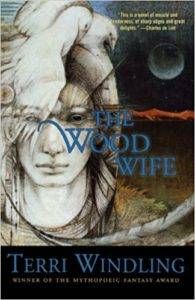 by Terri Windling
This is one of those wonderful, contemporary mythic novels that blurs the boundaries between reality and folklore. A writer inherits her favorite poet's home in the middle of nowhere Arizona after he dies under mysterious circumstances. She discovers his wife's fantastical artwork in a secret room, but when the landscape starts mirroring the art, the lines between reality and art blur. I loved the mix of folklore and art, and the setting is beautifully depicted.
— Margaret Kingsbury