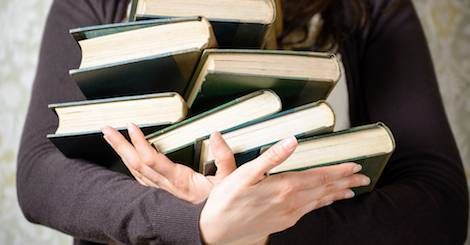 Lists
Riot Round-Up: The Best Books We Read in August
This content contains affiliate links. When you buy through these links, we may earn an affiliate commission.
We asked our contributors to share the best book they read this month. We've got fiction, nonfiction, YA, and much, much more. Some are old, some are new, and some aren't even out yet. Enjoy and tell us about the highlight of your reading month in the comments.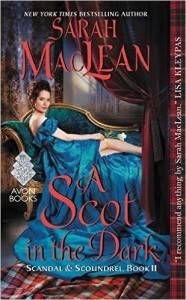 A Scot in the Dark by Sarah MacLean
Sarah MacLean did not disappoint in this second Scandal and Scoundrels book. Our heroine is a thoroughly ruined young woman, and our hero the duke who discovers she has been his ward for five years. When he decides to leave his beloved Scotland and take the dreaded journey to London to save her from herself, he discovers a different woman than he expected. This novel is all kinds of wonderful; not only is this one of the few historical romances I've read in which neither party is a virgin and neither party really cares, but it also addresses things like self-worth and male body issues in a real way, without taking away the fun and darlingness of the usual MacLean story. Also the Talbot sisters and the folks from the Fallen Angel make an appearance, so triple win.
–Jessica Pryde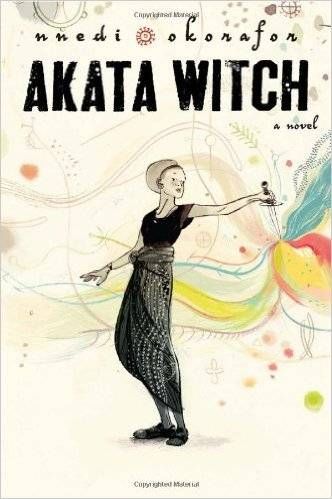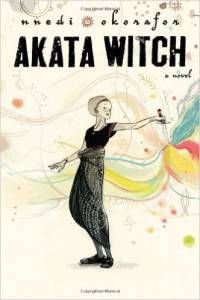 Akata Witch by Nnedi Okorafor
Born in New York City, but living in Nigeria, twelve-year-old Sunny feels like she's straddling two worlds. This becomes even more true when she discovers her magical abilities and enters the world of Leopard people. This book is one of the most original and woke fantasy stories I've ever read. It openly discusses bullying, racism, beauty standards, police brutality in the United States, and greed. All month I've been recommending this book to everyone I meet, kids and adults alike.
— Alison Doherty
An Untamed State by Roxane Gay
Look, I know this is fiction, but if you told me that this was actually a memoir published as fiction, I would believe it. Every second of this book feels like reality. All the senses are triggered: You feel everything, hear everything, smell everything, taste everything. Miri once lived a perfect fairy tale life. And then she visited her family in Haiti and was kidnapped and held for ransom for thirteen days. Unspeakable horrors were done to her, while her wealthy father tries to negotiate the ransom. When she is finally released, bruised and cut and broken in so many ways, she has to rediscover how to be the human she was before this happened to her. This is one harrowing book, and one you won't be able to put down.
— Ashley Holstrom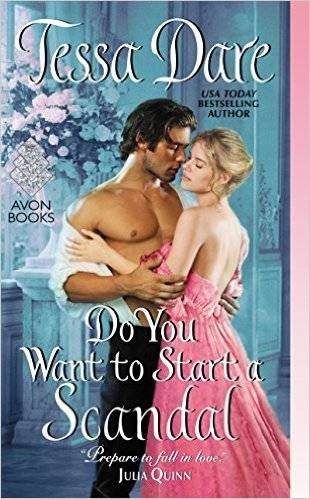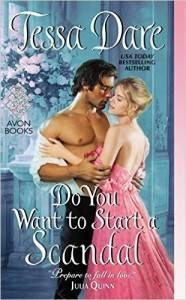 Do You Want To Start a Scandal by Tessa Dare
The Answer is yes: you do want to start a scandal. The latest installment in the Spindle Cove series is funny, sexy, and even has a mystery loosely inspired by the game Clue. I was in a big reading slump and it totally busted me out of it.
— Molly Wetta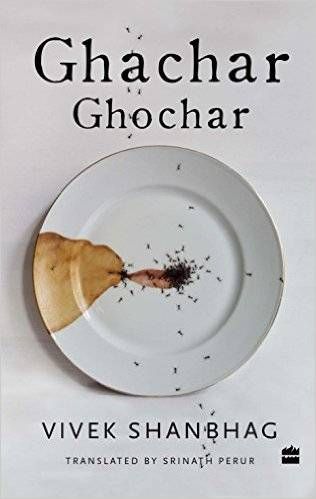 Ghachar Ghochar by Vivek Shanbagh, translated from Kannada by Srinath Perur.
This book is set in Bangalore, India, where I currently work and live. I cannot read Kannada (India is a land of many, many languages) and hence, decided to pick this one up in English. The reviews were mostly good, and that's what scared me. But it did not disappoint at all. The story is in first person, with a non-linear narrative – and explores relationships, money and marriage. Shanbagh uses your imagination against you!
– Deya Bhattacharya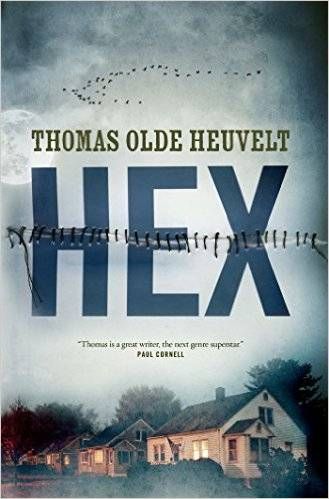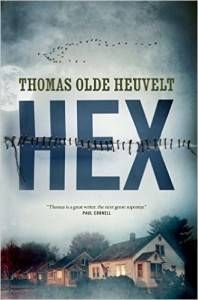 Hex by Thomas Olde Heuvelt
This book has been getting a lot of buzz in the Book Riot back channels, and for good reason. It's a super creepy story about a New England town haunted by a 17th-century witch who wanders through town and hides out in the woods. Her eyes and mouth have been stitched shut, and the entire town has essentially been quarantined for over three centuries because if her eyes and mouth are opened, her curses will bring the end of the world upon the town. So when a group of teenagers decide to try and film the witch for their website, you know nothing good can happen… This book is like Blair Witch meets 21st century technology, and holy buckets, this is one of the creepiest books I've ever read. I'm a bonafide horror fan, and I felt like I was having heart palpitations by the time I finished this book. So, so, so, so good!!!
–Katie McLain
Homegoing by Yaa Gyasi
Homegoing is a multi-generational saga that spans two continents and over two hundred years. The story follows two Ghanaian sisters and their descendents. One sister marries an Englishman and goes to live in Cape Coast Castle; the other is sold into slavery and passes through the castle on her brutal journey to the plantations of the American South. The book reads like a series of interconnected short stories, each chapter focusing on one character in the family tree. I was completely blown away by beauty and poignancy of Gyasi's writing and the skill with which she executed a story of such grand scale. I was completely gripped from the first page.
–Kate Scott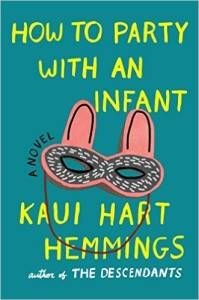 How to Party with an Infant by Kaui Hart Hemmings
This made me laugh the way Where'd You Go, Bernadette? did—quite a bit of ridiculous behavior. Mele is a single mom who is filling out a questionnaire for a contest with a possible cookbook deal. Except, she's not going about the answers the way everyone else is, she's basically airing her dirty laundry and venting out hilarious stories—including the recipes she creates out of these life events—as she tries to come to terms with her daughter's father inviting them to his wedding. If you're looking for a funny, entertaining novel, with some absurd behavior balanced with real life this is a perfect choice.
–Jamie Canaves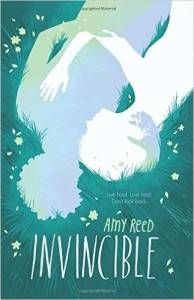 Invincible by Amy Reed
Before you hear the description "cancer" and "teenagers," let me assure you this isn't what you think. Yes, Evie is a teenager with cancer. Well, she used to have cancer. Now she no longer has cancer but does have a strong dependence on opiates, a dead friend, and a life she no longer recognizes. She's not the happy cheerleader she was prior to her diagnoses and she's not the Cancer Kid she was when she was sick. No one seems to know what to do with Evie or how to treat her, least of all herself. So when she meets Marcus, it's the perfect opportunity to start fresh. But Evie's spinning out of control and she's going to take everyone on her path down with her. In Invincible, Reed has given us a cast of characters all of whom are fundamentally good and fundamentally flawed. There's no villain here, just everyone trying to do their best with the crap cards they have been dealt. The cliffhanger ending is bittersweet–-the reader longs for resolution but will anxiously anticipate getting started on the sequel, Unforgivable, which was released in June.
–-Katie MacBride
Listen, Slowly by Thanhha Lai
Mai is a pretty typical California 12 year old: living her first crush, excited about spending the summer at the beach. Then her parents force her to accompany her grandmother back to Vietnam to search for the truth about what happened to her grandfather, who disappeared after the war. Bitter and frustrated Mai slowly morphs into a selfless and considerate kid as she falls in love with the Vietnam of her grandmother, and with her own heritage. This is a lovely middle grade novel that, frankly, everyone should read.
–Amanda Nelson
Lunch in Paris: A Love Story, with Recipes by Elizabeth Bard (Little, Brown and Company)
I needed a bit of escapism this month, from San Francisco and my boyfriend's attempts to go paleo, and this provided both. Romance, France and step by step guides to cooking up a little piece of Parisian paradise at home.
— Rachel Weber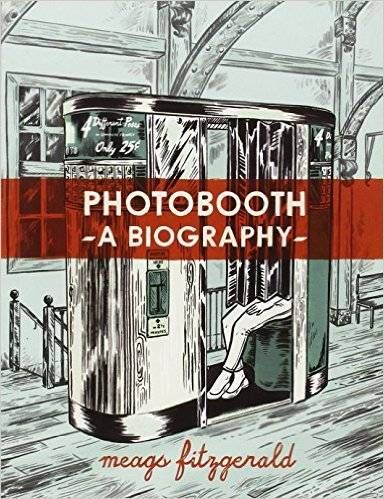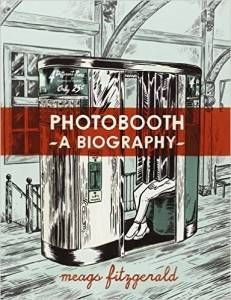 Photobooth: A Biography by Meags Fitzgerald
Once again I have evidence that Meags Fitzgerald and I are living parallel lives. This book began with a love for photobooths that started when she was a teenager, and that's something I can certainly identify with, although I dare say my love didn't turn into a full on obsession which fueled Meags to travel Europe and North America and change the direction of her career for years. The end result of all that research, travelling, and life experience is this book, which is the oddest amalgamation of history, memoir, cultural exploration, and thoughts about art and photography that somehow works to make this delightful book about a very unlikely subject. The graphic format works great here as she does an amazing job illustrating all the different models of photobooths as well as all the different people who created and love them. If you loved photobooths when you were a teen and you and your friends brought crazy props with you to enact weird elaborate performances you'll love this book and also feel a bit sad and nostalgic. I did. But I think this is also a fascinating exploration of one piece of technology and cultural phenomenon that will interest even readers who've never given photobooths much thought.
–Casey Stepaniuk
Prisoner of Ice and Snow by Ruth Lauren (Bloomsbury, April 2017)
When Valor's twin sister Sasha is tried and convicted for stealing Queen Ana's invaluable music box, she is sentenced to life imprisonment at Tyur'ma. In order to help Sasha escape, Valor attempts to kill Prince Awatol so she can join Sasha at Tyur'ma and engineer an escape for them both. Tyur'ma is heavily guarded, isolated, and no one has ever escaped alive. As Valor puts together a plan, a ragtag group of prisoners bands with her. But in a prison of deception and lies, is Valor wise to trust anyone at all? Author Ruth Lauren builds her story with skill and exquisite detail. The prose sings out and draws readers in with an intriguing plot and characters bursting with conviction. A terrific middle grade read.
–Karina Glaser
Shadows of the Dark Crystal by J.M. Lee (Grosset & Dunlap)
I was in some serious need of a comfort read this week so I went to the bookstore and stumbled across this book. Literally. It was poking off the lower shelf all crooked and I tripped over it. And I'm so glad I did. The Dark Crystal was one of my favorite movies from childhood, and is one I still watch with pleasure quite often. To discover a novel set in the years before the film, a whole new prequel to the film, was a delightful find, and exactly what I needed at the moment. It is full of adventure and fantasy and pretty Froud-esque illustrations. It is all that I wanted and hoped it would be when I first picked it up. An unexpected treat!
— Kristen McQuinn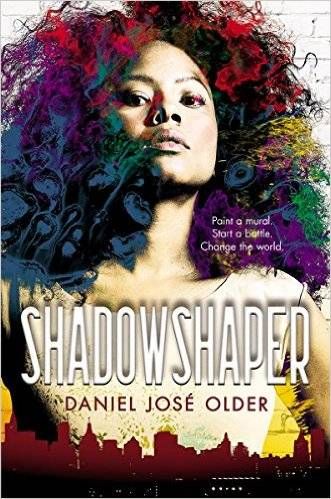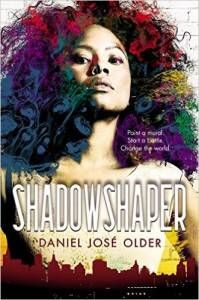 Shadowshaper by Daniel José Older (Scholastic)
I listened to the audiobook narrated by Anika Noni Rose, and it is spectacular. Older creates a new experience by combining the YA UF structure we all know and love with a culturally-rich setting, steeped in spiritual tradition and diverse heritage. Sierra is a wonderful heroine. I know you've heard about this book from other Rioters, because that's how I became interested in it, but let me add my voice to the chorus saying: this book is amazing. I've been telling everybody I talk to about it.
–Sarah Nicolas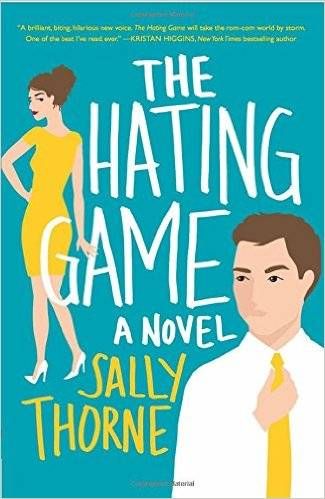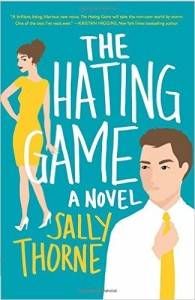 The Hating Game by Sally Thorne
Since I read this I've been trying to read ALLLLLL the enemies to lovers romance and am coming up disappointed because strangely nothing is identical to this book. So now I'm just rereading it. Over and over and over. Lucy and Josh are coworkers and sworn enemies, filling their days with wildly immature games and pretending they're not super hot for each other. Their rivalry goes up several (hot) notches when they start competing for a promotion. POV character Lucy is hysterical and so much fun, Josh gives me major Mr. Darcy vibes, and the two of them together elicit a prolonged tingling sensation. I hope to be able to read and love other romances again soon.
— Chelsea Hensley
The Merlin Conspiracy by Diana Wynne Jones
This book is one of my favorite by Diana Wynne Jones, and I always return to it every year or so, just to remind myself how amazing and enchanting it is. The Merlin Conspiracy follows heroine Roddy as she tries to uncover the magical conspiracy going on in the royal court. Her path intersects with the world-traversing, accidentally magical Nick, who is pretty much the definition of an unimpressed teenage boy. Sorcerous intrigue, sharp-tongued snark, and mindblowing worldbuilding ensues. It's everything you would want in a fantasy book.
— Jessica Yang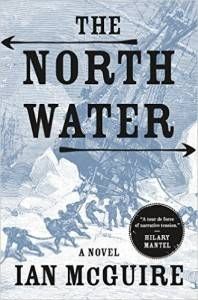 The North Water by Ian McGuire
This novel about a failed 19th-century whaling expedition to the Arctic is brutal in the extreme. Sailing to the Arctic is dangerous enough, but sharing a ship with the evil harpooner Henry Drax presents physical, mental, and spiritual hazards for everyone aboard. McGuire is explicit about the misery and violence, so I recommend it with that caveat. But if you can stomach what McGuire is serving up, you'll be in for an unsettling journey that delivers plenty of shocks. I groaned and gasped all the way through.
–Teresa Preston
The Obelisk Gate by N.K. Jemisin (Orbit)
The previous book in this series just won a Hugo Award. And it was deserved. This is the second book in a planned trilogy and it was as good as the first, which is weird because that rarely happens. The Fifth Season was Damaya's/Syenite's/Essun's book. The Obelisk Gate is still Essun's book, but Jemisin's use of additional PoV characters and broadening of secondary characters reveals so much about the world and plot. I can make some guesses at where this story is headed, and it's heartbreaking. That said, I'm waiting with bated breath for the final book. Additional points to me for finishing this thing in two days.

–Troy Wiggins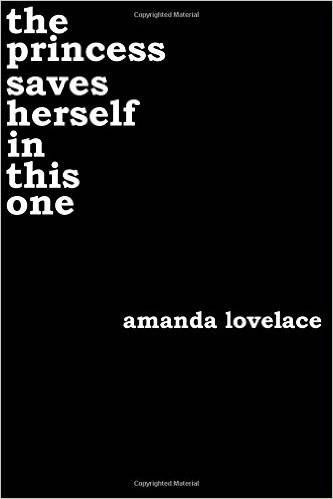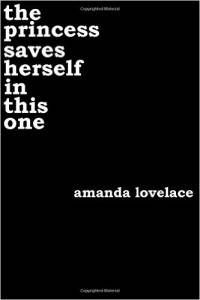 The Princess Saves Herself in This One by Amanda Lovelace
This poetry collection, divided into four different parts – the princess, the damsel, the queen, & you – is an autobiographical account of the author's life reflected in the things I love most: the feminist and the fantastical. Beautiful in its fairy tale imagery, I kept noting quotes and sending snippets to my friends. A stunning collection.
— Nicole Brinkley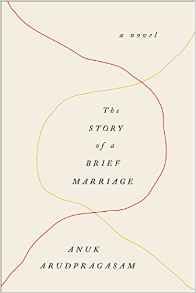 The Story of a Brief Marriage by Anuk Arudpragasam
It took me about a month to read this book. The writing is so simple and precise, yet the experience is so vivid and visceral that it feels like magic. I do a lot of reading before bed and this book would transport me and leave me exhausted, but not ready to sleep. Set in a Sri Lankan refugee camp, it follows Dinesh, who has lost everything, through a single day. The title already tells you the main plot: Dinesh marries Ganga, in an act of either hope or desperation. They may never live a normal life together, the odds of them both surviving the civil war are low, and yet this joining of two people who barely know each other adds something to the constant loss and destruction of their lives. I know it sounds bleak, and it is. But reading it you know you are reading something masterful. Arudpragasam describes the physical experience of being alive in a way that makes your heart beat faster.
–Jessica Woodbury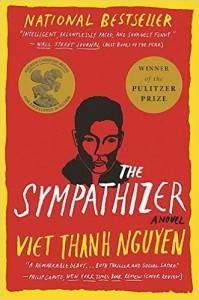 The Sympathizer by Viet Thanh Nguyen
It's not difficult to recognize why this novel won the Pulitzer Prize. Besides being a captivating story of espionage and geopolitical fallout of the Vietnam War from page one, Nguyen delivers gorgeous writing consistently throughout. Every paragraph is a well-oiled machine, in which the humility and self-doubt of the narrator balances out the beaming erudition. It is a deftly crafted work of fiction, one worthy of the hype.
-Aram Mrjoian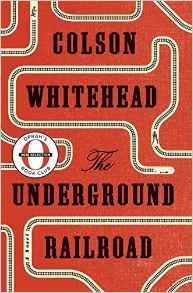 The Underground Railroad by Colson Whitehead (Doubleday)
I'm sure there's not much else I can say about this book that hasn't already been said. Oprah used one of her many superpowers to have it published a month and a half early. It has to be a special kind of book that will inspire that kind of action. And The Underground Railroad didn't disappoint. I've read many slave narratives, but Whitehead's writing and characters left me destroyed after I closed the book.
–Elizabeth Allen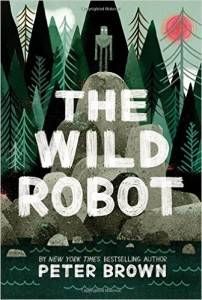 The Wild Robot by Peter Brown (Little, Brown)
I don't read a lot of books about robots or about the wilderness, but it's hard to imagine that the two overlap very regularly. The odd concept and fantastic artwork is what had me picking up children's book author Peter Brown's first novel, but the beauty of the story full of loss, love, and humor is what stuck with me long after I put it down. Like most of the very best middle-grade books, The Wild Robot can connect with adults just as easily as children.
–Trisha Brown
This Census Taker by China Miéville (Picador)
Miéville continues his exploration of genre while still producing something in his own unique style. The book starts somewhat confusingly with the narrator recounting a traumatic event from his childhood, unsure in his own head of the events. We come to learn about a strange town, split between two mountain sides, with the narrator and his family living at the fringes, further up the slope – his father an immigrant key maker, his mother a strange detached presence. This short novella is a great introduction to Miéville's work, run through with beautiful imagery and driven by the almost giddy excitement of a child's coming-of-age tale. However, this is pierced by moments of extreme violence and a disquieting sense of strangeness and powerlessness in the face of authority. For Miéville super fans, there's also an easter egg that hints the story might take place in one of his other literary worlds! I thought this book was brilliant, and it continues to occupy space in my head weeks after I put it down.
— Alex Laffer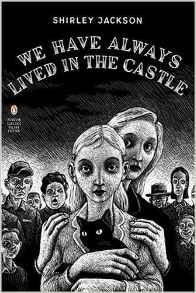 We Have Always Lived In The Castle by Shirley Jackson
Look, yes, I know, I'm very late to this party, but if you'll allow me in, I promise to be the perfect guest; I won't even touch the sugar. This beautiful, lyrical, haunting book about the remains of a family in the face of tragedy and death, and quite possibly murder is the best book I read this year, and it's no wonder it's one of the more synonymous works when it comes to Shirley Jackson. It reads like the origin story for a haunted house, examining the broken lives of two sisters and their uncle, who are living on in the wake of a terribly public murder of the rest of their family. The world is slightly off, the air slightly toxic, the world itself glassy and fragile. Jackson's way with words is direct and misleading at the same time, able to wrap up complexities in simple sentences, and cause the reader to ricochet their attention in a single phrase. I'm late to the party, yes, but I'm so glad I came; We Have Always Lived In The Castle is an inspiring work, and I'm so happy that I was able to enter, and stay in it for some time.
–Marty Cahill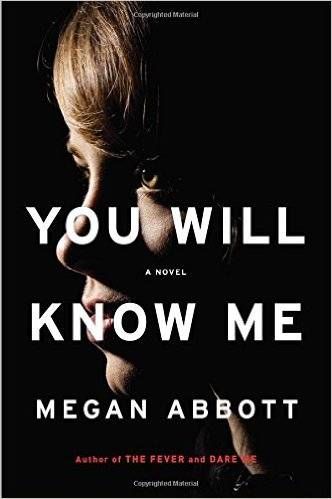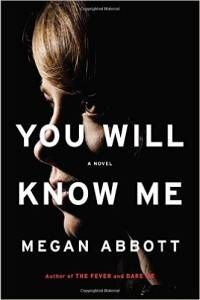 You Will Know Me by Megan Abbott
There's a lot of Megan Abbott love around Book Riot, all of it deserved. This summer, I've been reading a ton of books about the dark, complicated lives of teenage girls (this one, The Girls, The Summer of Naked Swim Parties, Girls on Fire). What I like about these books, and Abbott is superb at this, is that they take girlhood seriously. The teenage girls in these books are never presented as the butt of a joke we adults are in on. All of Abbott's characters understand the ways that a teenage girl is dangerous in literal and figurative ways. This is a mystery novel that follows a gymnast and her family after a mysterious death in their community. That was enough to get me hooked but it's about so much more than gymnastics: ambition, sexuality, family, gender, and guilt. Technically, I read this book in July but it was just after the last "Riot Roundup" so I'm going to count it because I want everyone to read all of Abbott's books.
–Ashley Bowen-Murphy