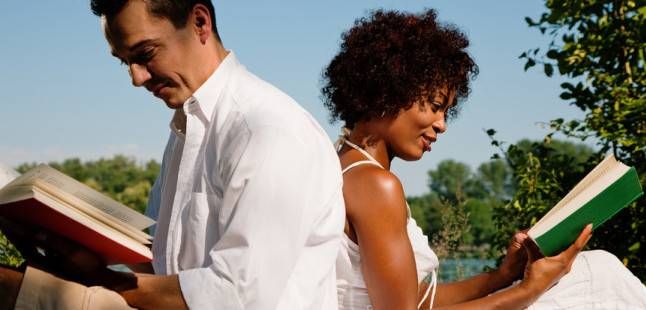 Lists
Riot Round-Up: The Best Books We Read In May
This content contains affiliate links. When you buy through these links, we may earn an affiliate commission.
We asked our contributors to share the best book they read this month. We've got fiction, nonfiction, YA, and much, much more- there are book recommendations for everyone here! Some are old, some are new, and some aren't even out yet. Enjoy and tell us about the highlight of your reading month in the comments.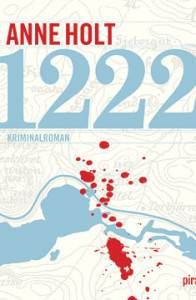 1222 by Anne Holt
Norwegian crime novel starring Hanne Wilhelmsen, a retired police detective, paraplegic, lesbian, and semi-misanthrope. A powerful snowstorm hits Norway, and the train Hanne is taking from Oslo to Bergen derails. Miraculously, all 269 passengers survive—the only casualty was the train's engineer—and hole up in a nearby hotel to wait out the storm. And that, of course, is when the murders start. Hanne Wilhelmsen is my new favorite detective: she's a woman who takes advantage of the prejudices and assumptions often attached to her wheelchair; she's more than willing to eavesdrop, to manipulate, to lie; she's a crankier, less polite Miss Marple. This is actually the eighth book in the series, but the first to be translated into English—I can't wait to read the others! — Leila Roy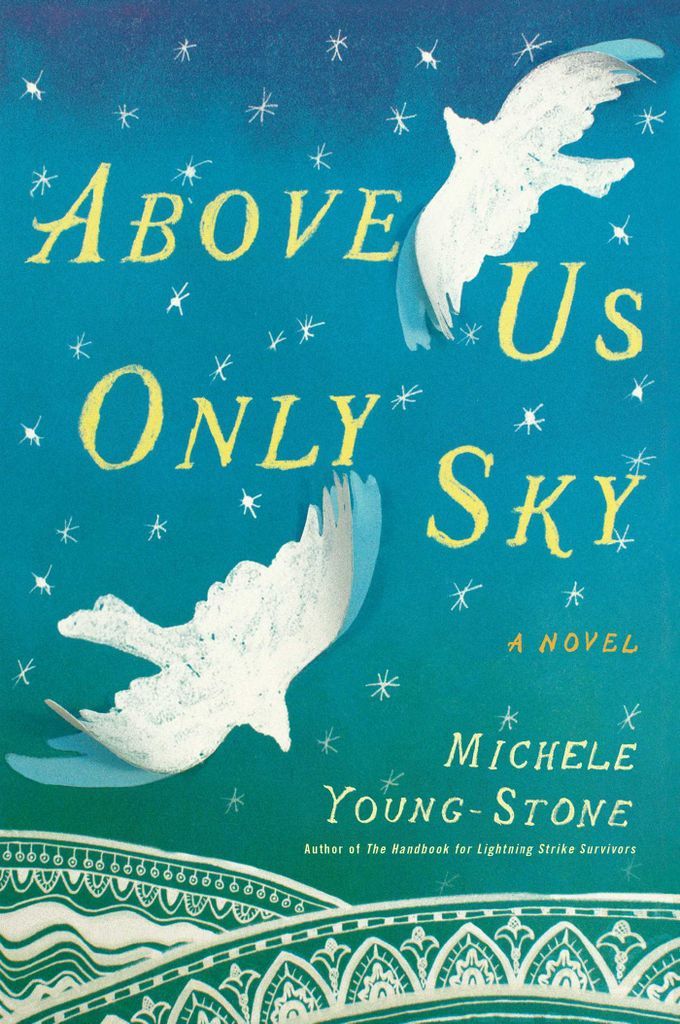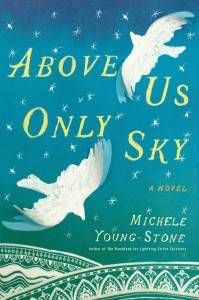 Above Us Only Sky by Michelle Stone-Young
I picked up this book as a gift for my Lithuanian friends, and just had to take a peek before handing it off. Long story short: this book isn't leaving my home! About a young girl in America from a broken home who one day discovers she was born with wings (yes, wings) and is then reconnected with her Lithuanian and German grandparents—omg. First, it's told from multiple POVs, which works really well in this instance; second, it sneakily plopped me into WWII and I can't bear 'war books' but this one made me BE in the war and experience it and feel ALL THE EMOTIONS; third, it delivers several family-related sucker punches that just left me breathless. I'm tentatively comparing it to Toni Morrison's Song of Solomon, just with Lithuanian rather than African themes. And don't worry, another copy is on the way to the original intended readers. — Alison Peters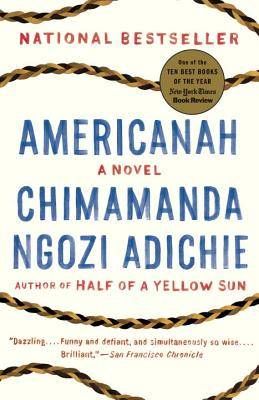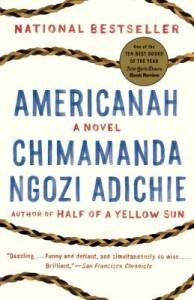 Americanah by Chimamanda Ngozi Adichie
This has been a GREAT reading month for me, capped off a fantastic late-month streak of Station Eleven, Nimona, and Americanah back to back that made it nigh-impossible to pick just one! All three are excellent in their own completely different ways which made it even harder to compare, so in the end I devised an elaborate coin-toss system with the result of Americanah as the winner. Chimamanda Ngozi Adichie's Americanah is the story of Ifemelu and Obinze, college sweethearts born and raised in Nigeria whose lives diverge sharply when Ifemlu moves to the United States for school and Obinze is pushed into life as an undocumented worker in England. Both grapple with issues of race, identity, and belonging – "big" topics that are explored in an intimate, immediate way. Beyond this basic plot description, I can offer only superlatives. Americanah instantly absorbing; Adichie's story and characters absolutely grab you from page one and pull you along for the full five hundred pages. It is sharp and incisive and unflinching while being incredibly warm and compassionate. It's the kind of book that elicits a sigh of disappointment at its incredibly well-written, satisfying ending – because you just want it to go on forever. I am not usually the proscriptive sort, but I really think Americana is a book everyone should read. — Maddie Rodriguez
Aurora by Kim Stanley Robinson
This eye-buggingly awesome novel follows a group of 2,000 people as their generation starship nears its ultimate destination: a habitable planet in the Tau Ceti system.They were all born on the ship and only know about Earth (which is still inhabited) through stories and ship's records. When they get to the planet they've named "Aurora," however, their carefully-laid plans evaporate and they must decide whether to roam around looking for other habitable planets in this system, or "return" to Earth. Robinson asks us to consider so many practical and ethical problems associated with generational space travel, terraformation, and colonization. I highly highly highly recommend that you read it. — Rachel Cordasco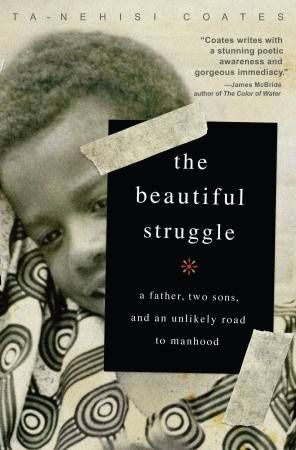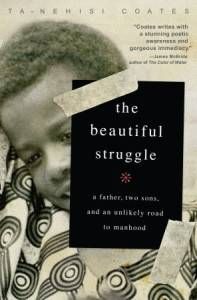 The Beautiful Struggle by Ta-Nehisi Coates
One of our foremost intellectuals takes a look back at his Baltimore childhood, his complicated relationship with his father, and his circuitous journey toward self-awareness. Coates's is a dynamic voice that I look to for perspective and clarity on just about any issue of importance, and given recent events in Baltimore, it's fascinating to watch him trace the origins of that voice. His next book, Between the World and Me, doesn't come out until September, so those who can't wait should get their hands on this first-rate bildungsroman. — Minh Le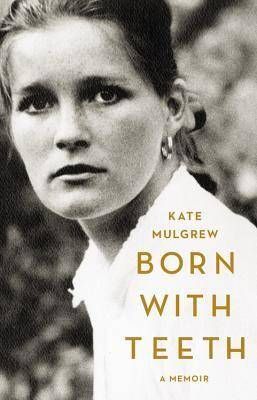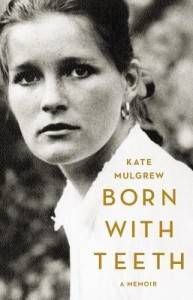 Born With Teeth by Kate Mulgrew
I listened to this in audio almost entirely so that I could hear Kate Mulgrew say "born with teeth" through her teeth. Listener, it was worth it. I loved watching Mulgrew as Captain Janeway on Star Trek: Voyager because of her strong, commanding presence, the way she was in charge of that whole star ship, the way she'd say "we're just trying to get home." (I really like her voice, okay?) People always praise Amy Poehler and Tina Fey for their no-holds-barred attitudes in their memoirs, but theirs are nothing compared to Mulgrew. Mulgrew never says she's lucky, never thanks anyone for their help, never says that she is blessed: she had talent, she worked, and she was successful. End of story. I've never read a memoir by a woman that was less apologetic. It was fascinating and refreshing and almost off-putting to read about a woman who was 100% ego. I kept checking to make sure I wasn't accidentally listening to Kate Mulgrew Reads Hemingway's Autobiography or something. Mulgrew is a better writer than I expected–there are some lovely sentences–and she tells some great stories about her big Irish family, New York theater, and the Kennedys, but the real reason to read this is to hear Kate Mulgrew talk about her hero, Kate Mulgrew. — Jesse Doogan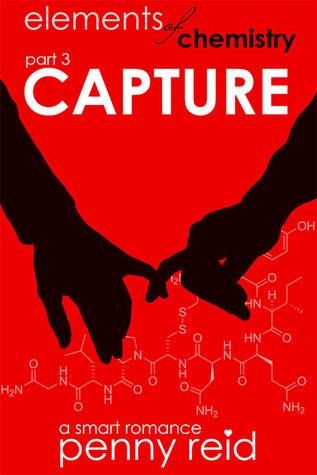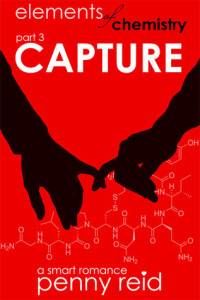 Capture (Elements of Chemistry 3) by Penny Reid
Admittedly, I spent some time whining about how silly and unbelievable the previous two books in this series were (Attraction and Heat), but Capture pulled it all together. My personal theory is that books one and two are the longest prologue in the history of humankind and the actual story only happens in Capture. To sum up: college student Kaitlyn Parker is spending Christmas break in NYC playing gigs with her band. But when her sleeping arrangements fall through, Kaitlyn's only option is to stay with Martin Sandeke–the same guy who broke her heart last semester. Bad idea, or terrible idea? Martin's previously cartoonishly alpha behavior mellows in Capture, and he shows genuine, sympathetic emotion. I also liked that the book wasn't just about Martin chasing Kaitlyn around, but about Kaitlyn emerging from her shell and discovering what she wants. Plus, it's unputdownable–I stayed up until 7am reading! Definitely recommend this one if you're in the mood for a fun, fast contemporary romance. You can even skip the first two volumes (and the prologue at the beginning of this one–skip all prologues, that's my advice) and jump straight into it if you like. — Tasha Brandstatter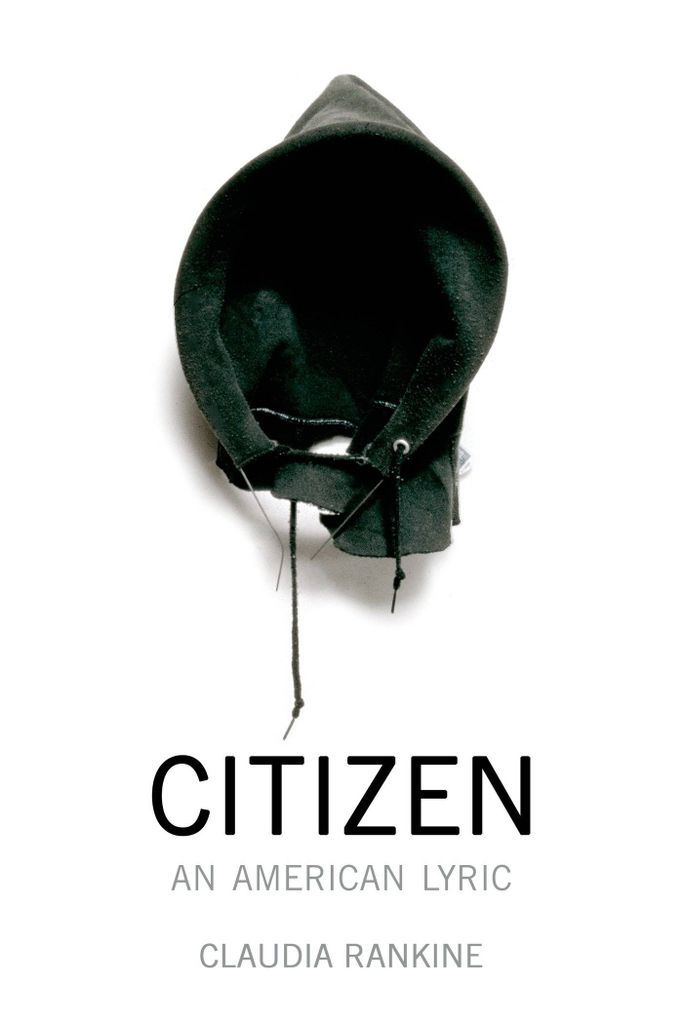 Citizen: An American Lyric by Claudia Rankine
A combination of poetry, essays, scripts, and images, Claudia Rankine examines racial aggressions inherent in daily life and the media. This is a challenging, thought-provoking book in form and content, and it left me thinking and with a compulsion to re-read. — Andi Miller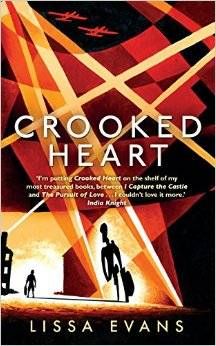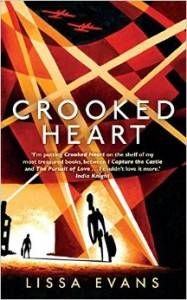 Crooked Heart by Lissa Evans (Harper, July 28)
An Blitz evacuee–raised until recently by a formidable, slightly-off suffragist–and a small-time con artist team up to cheat and swindle their way through the war until a quest for justice complicates everything. It's a good pitch; it got me to pick up the book, after all. But if you stop at the summary, you miss the full richness and delight of this lovely title: the characters are charmingly uncharming, the writing is always strong and frequently beautiful, the history is nicely done, and more. Basically, the book just works, and you should read it as soon as you're able. — Derek Attig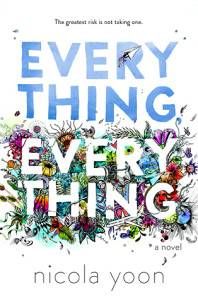 Everything Everything by Nicola Yoon (Delacorte, September 1)
Maddy, who is half Japanese, half black, has SCID — a disease that makes her allergic to everything. She never leaves her house, and her schedule is very regimented and very protected by her mother and attending nurse. But when Olly and his family move in next door, suddenly Maddy takes a shine to him, even though she knows she can never meet him . Doing so might make her sick since she can't go outside.
But Maddie decides she likes him too much not to try to meet him. With the assistance of her nurse, Olly visits. And then…so much more happens between them.
This is a romance with immense amounts of heart to it. Maddy knows she's risking everything for this relationship, but she doesn't care. She wants to know this boy. She's watched him and his family and she gets to know him and loves him more and more.
Yoon's debut novel is told in a fun format with doodles, doctor reports, notes, instant message exchanges, emails, and more. There is a fantastic twist in the book that took it from good to great for me — it makes perfect sense, but never once did I anticipate it before it happened. Readers who love smart, fun, engaging, fast paced stories will want to pick this up when it hits shelves in the fall. It will be big and it should be. — Kelly Jensen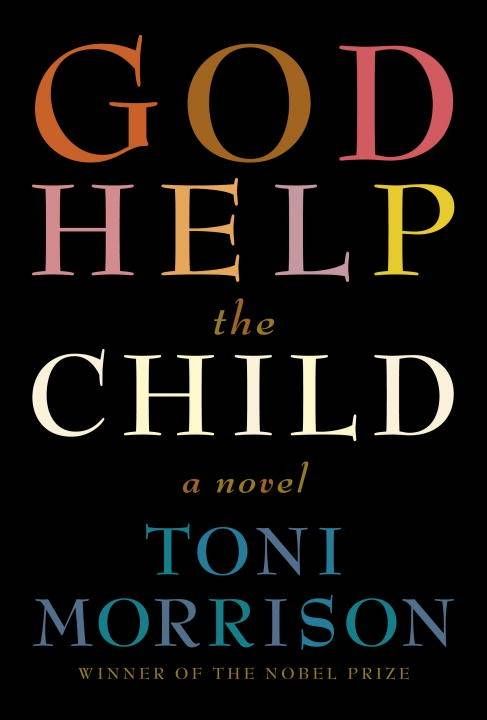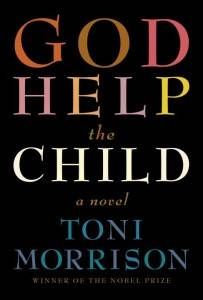 God Help the Child by Toni Morrison
Morrison's new novel, her first set in contemporary times, explores issues of race, class, color, and gender through a story about a young woman whose life has been defined by traumas she suffered in childhood. Bride is beautiful, successful, and deeply troubled. Reeling from a break-up, she has a car accident that leaves her stranded with a white family in the middle of nowhere while her wounds heal. There, Bride begins to unpack the experiences that shaped her and grapple with what it means to be a black woman in America today. This is a short, powerful novel packed with the kinds of razor-sharp observations readers have come to expect from Morrison. Though it didn't go all of the places I wanted it to, I am still thinking about it, and I will be thinking about it for a long time. No one else does what Morrison does, and that makes this a read not to be missed. — Rebecca Joines Schinsky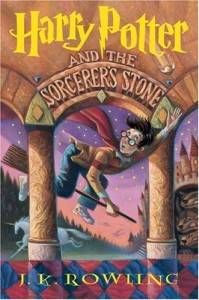 Harry Potter and the Sorcerer's Stone by J.K. Rowling
These days as an adult you can't just read Harry Potter; you venture into what is a publishing phenomenon knowing that the series has sold hundreds of millions of copies, that there is a theme park and movie franchise and merchandising. It's not a book, it's a company.
Anyway, I had a great time with it but was very conscious that I was reading Harry Potter while I was reading Harry Potter (if you know what I mean?). It's a fun ride of a story and I completely understand kids' love of it. Great, fun storytelling, well deserving of the praise and millions of copies sold. — Johann Thorsson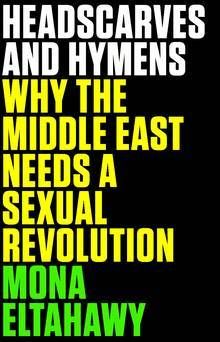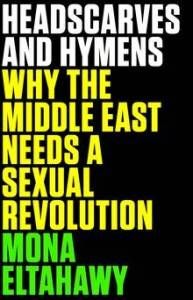 Headscarves and Hymens: Why The Middle East Needs A Sexual Revolution by Mona Eltahawy
Mona (an amazing activist who earned my eternal respect by going up against Pam Geller) discusses gender relations, particularly lingering problems, in the Middle East as they relate to recent political upheavals and religious traditionalism. She's brilliant and incisive and has been in the mix herself, so there's a credibility here that not many can touch. — Michelle Anne Schingler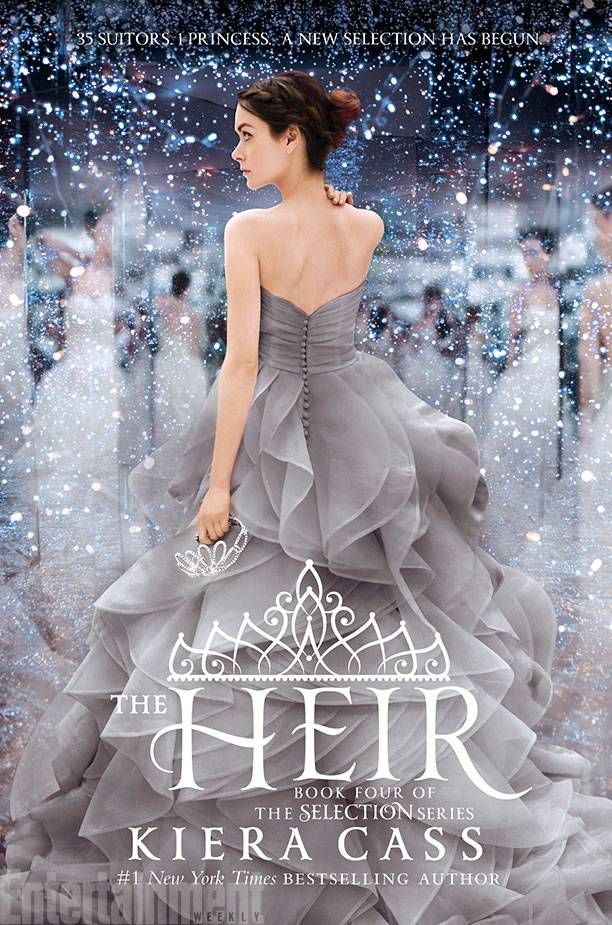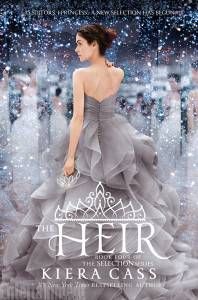 The Heir by Kiera Cass
I enjoyed the first three books in the Selection series. I didn't run around telling everyone to read them, but I liked them. I really liked the Selection Stories, particularly the one about Queen Amberly. It was about an hour into listening to The Heir that I realized what I was loving about it compared to my lukewarm enjoyment of America and Maxon's trilogy: I hated the narrator, Princess Eadlyn. And I loved that. A lot of complaints I've seen about The Heir is that Eadlyn is a clueless bitch. Yeah, she is. I could use more YA with flawed female characters who need to grow their asses up. I'm looking forward to more of her story, and hope to see her grow into the queen she needs to become. — Jessica Pryde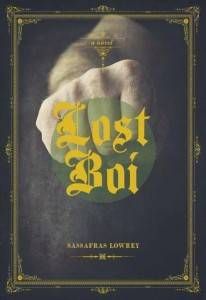 Lost Boi by Sassafras Lowrey
My expectations were so high for this book just based on the premise: a queer, punk retelling of Peter Pan. From the first page I was relieved that this was exactly the book I was hoping it would be. Lowrey's interpretation works incredibly well, somehow incorporating so many familiar elements and even lines into a whole different setting. Not only was this enjoyable to read, it also left me thinking about gender, consent, and what it means to "grow up." This is not a book for everyone: it is about living a 24/7 D/s relationship and also tackles homelessness, poverty, and addiction. But that was what made me fall in love with Lost Boi: it is absolutely unapologetic about what it is and who it appeals to, and I think that's what makes it so successful. — Danika Ellis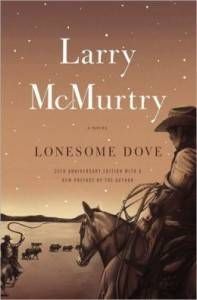 Lonesome Dove by Larry McMurtry
I'm diving into Westerns because of Mary Doria Russell's fantastic Doc and Epitaph. I decided to start with the classic—Lonesome Dove—and absolutely loved the hell out of it. The characters are complex and interesting. The backdrop is this totally romanticized Western ideal, but it's still stunningly beautiful. There are storms of crickets and rivers of snakes and grizzly bears and gunfights and and and… I finished it in a rush, which is a lot, because this is a chunkster of a novel. I basically didn't see my family for two days. Worth it. — Nikki Steele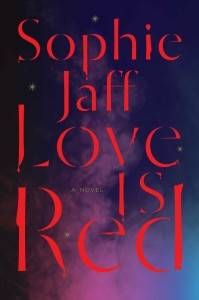 Love is Red by Sophie Jaff
I cannot and will not stop talking about this book. It's equal parts creepy and charming, and does a great job blending fantasy into a modern thriller. Katherine Emerson is part of a prophecy, unbeknownst to her, and a serial killer terrorizing New York must get to her before the prophecy comes to fruition. The chapters alternate between Katherine's POV and the POV of the Sickle Man, which is told in second person. With the perspective of the Sickle Man, the book gave me a Lolita vibe, where the narrator is completely twisted but you find yourself somewhat taken by their prose. It's the first book in a trilogy and it's unlike anything I've read recently. Definitely check it out. — Amanda Diehl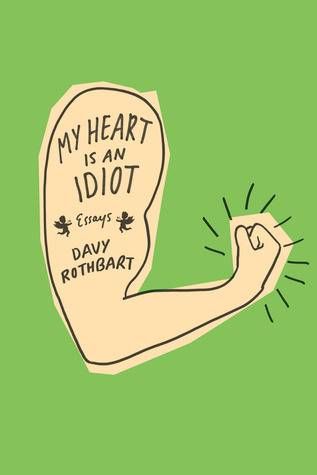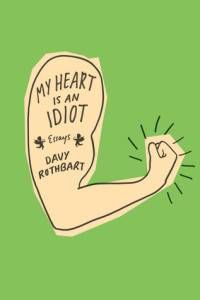 My Heart Is an Idiot by Davy Rothbart
Full disclosure: I've read My Heart Is an Idiot before. I've read all of Davy's books, and his magazine, FOUND, too. I just needed to read this one again. Davy's essays are almost always about traveling the country, propelled or pulled by one love or another, and the strange things, people, places, situations he finds himself in along the way. I love his stories not only because I relate to them, but because one moment I'll myself laughing loudly and the next I'll be stunned into silence by one really real sentence that just gets to the heart of what it's like to be a human with feelings. Readers seem to either love or hate Davy's stories. I love them—a lot. — Lynn Crothers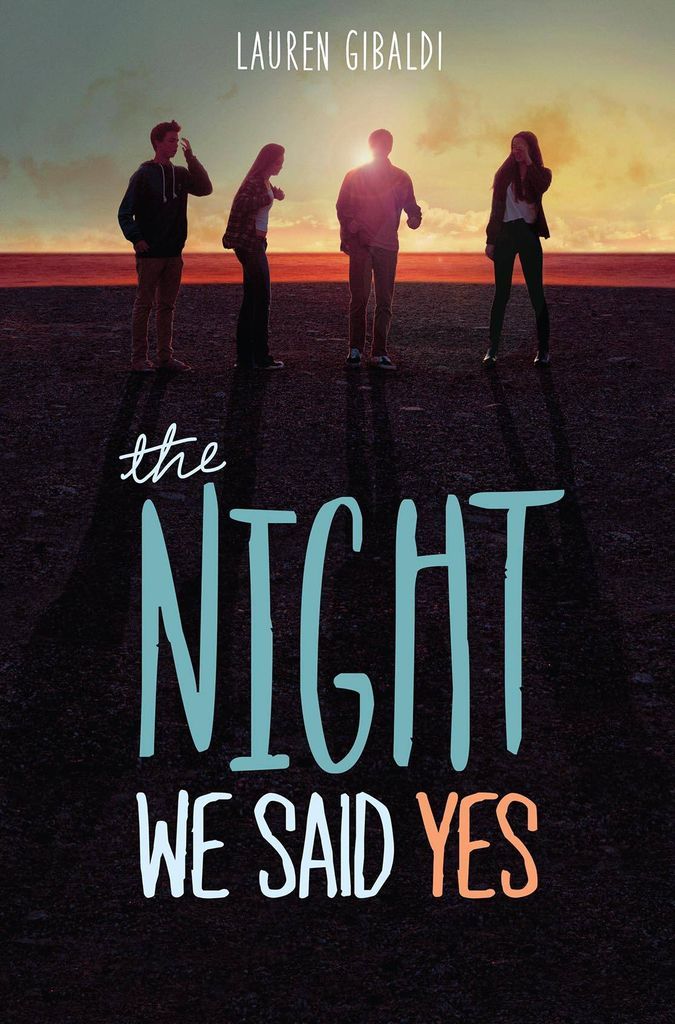 The Night We Said Yes by Lauren Gibaldi
I'll be honest, Book Riot readers. I'm probably going to be talking about The Night We Said Yes a lot in the coming months. One of the reasons I read Young Adult fiction is for the nostalgia factor, remembering the ups and downs of being an angst-filled teenager, believing I knew everything. And my goodness, Lauren Gibaldi's debut really brings in the nostalgia factor, with sweet and awkward romance, exciting misadventures, and those complicated friendships that really defined being a growing, teenager-and-almost-but-not-quite-yet-adult. Alternating between the past and the present, The Night We Said Yes tells the story of a group of friends, a lot of dares, and the aftershocks of a breakup and friend-gone-astray. It's a lovely, breezy contemporary romance that I'm certain teens everywhere will relate to, while simultaneously challenging one another to similar nights full of memories, laughter, and the drama we pretended to dislike, but deep down, seriously loved. — Eric Smith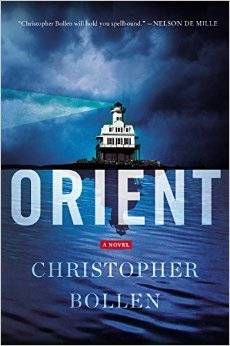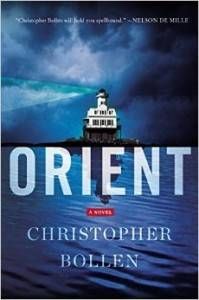 Orient by Christopher Bollen
I was wildly delighted by this smart, sexy mystery set in Orient in Long Island. Orient is a small town populated by old school locals and nouveau riche New Yorkers. Under Orient's quiet facade hide scandals, crimes, affairs, and shady dealings. The locals are struggling to keep their town from being bought up by millionaires; there's a secretive government facility that might be the cause of the strange dead creature that washed up on the beach; and the accidental deaths of two residents may not have been so accidental. When a stranger arrives for the summer to help a resident fix up his home, he quickly falls under suspicion when a horrific crime is committed, and that's all of Orient's hidden ugliness starts bubbling to the surface.
This is one of those incredibly well-written mysteries that have such a great narrative and attention to detail that the mystery almost seems secondary. And it has a "No way did that just happen…OMG IT DID" moment that had me reeling. This book is nasty and delicious and I loved it! — Liberty Hardy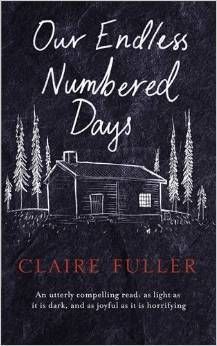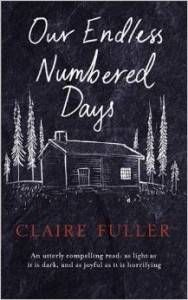 Our Endless Numbered Days by Claire FullerClaire's father convinces her that the world is going to end and that they need to protect themselves by separating themselves off from society. And he was lying. I love the response to dystopian-based paranoia here and the book has an awesomely clear and casual pace to it. — Jessi Lewis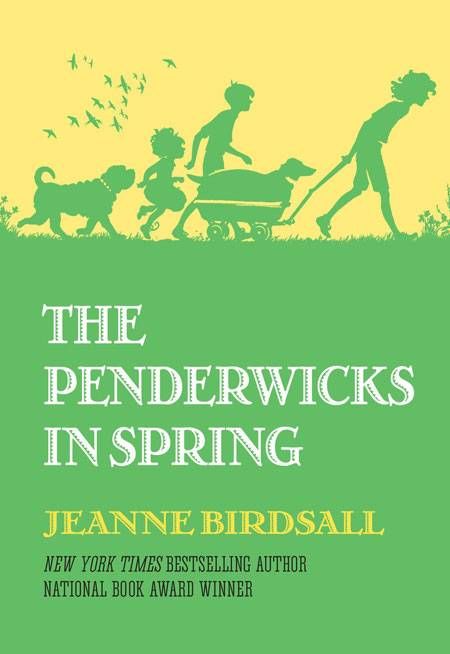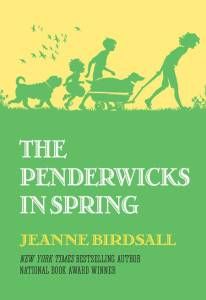 The Penderwicks in Spring by Jeanne Birdsall
I preordered this book last year, and when it arrived last month I realized I needed to reread the first three books in the series to get the full experience. Then I realized that my two daughters were old enough to understand the books now, so I started reading the first book out loud to them at night. We inched our way through the books with me reading one chapter a night out loud while The Penderwicks in Spring mocked me from the dining room table where it sat like a centerpiece. A few days ago my daughters and I began the third book, and I couldn't take it anymore. I had to read the fourth one, immediately. I read The Penderwicks in Spring all in one helping, a box of tissues next to me the whole time. Birdsall has made me love this family so much — her whimsical, loving writing makes her one of my favorite authors of all time. — Karina Glaser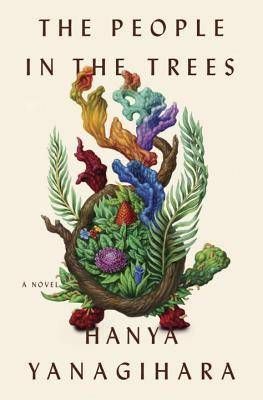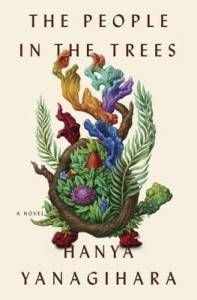 The People in the Trees by Hanya Yanagihara
I was a ridiculously huge fan of Yanagihara's 2015 second novel, A Little Life, so I decided to read her debut. The two books are vastly different, sharing only a few similar themes. TPITT has shades of both Lolita and Pale Fire, so if you're a Nabokov junkie, read it now. It also has two unreliable narrators, with one giving footnotes on the other. They are both pretty terrible people so if you're down for unlikable characters, read it now. But as for the meat of the book, this story of a scientist and a lost Micronesian tribe is about modern man and the way he taints everything he touches. It's also a look into the mind of a man who mistakes perversion for something good and noble. A book with big themes and big ambition. — Jessica Woodbury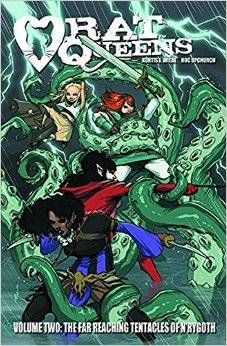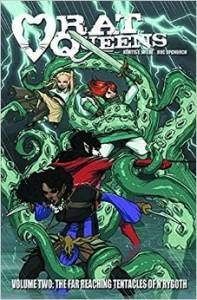 Rat Queens, Volume 2: The Far Reaching Tentacles of N'Rygoth written by Kurtis J. Wiebe, illustrated by Roc Upchurch and Stjepan Šejić
What is Rat Queens? Rat Queens is a gender-swapped Lord of the Rings, if Tolkien had dropped f-bombs instead of elven poetry. Rat Queens is coming home after a night of partying with your girlfriends and playing Dungeons & Dragons. Rat Queens is a NSFW Discworld novel.
The series follows the adventures of a band of mercenaries: Hannah is a rockabilly elven mage, Violet is a hipster dwarf, Dee is an atheist cleric from a cult that worships a Cthulu-like god, and Betty is a hippie Smidgen thief.
This trade paperback, which includes issues 6-10 of the comic, follows Dee's story as she struggles with her faith. And by "struggles," I mean "battles," because her family's god, N'Rygoth, comes to visit.
I have been waiting for this book since I finished the first Rat Queens trade paperback, Sass and Sorcery, months ago. Volume Two was everything I hoped it would be: laugh-out-loud funny, diverse, visually beautiful, and always surprising. If you love fantasy and like seeing genres subverted, check this series out. — A.J. O'Connell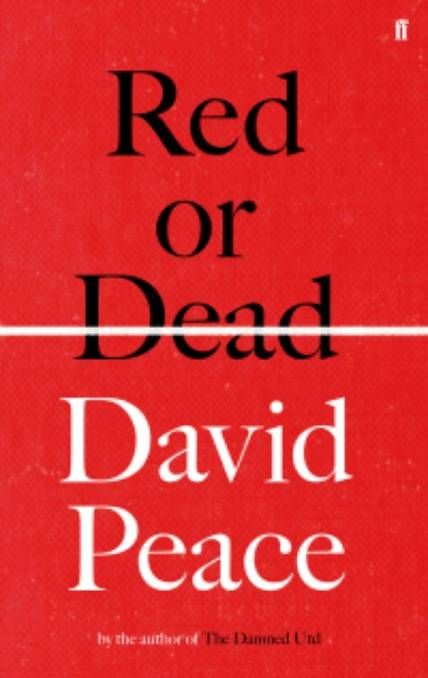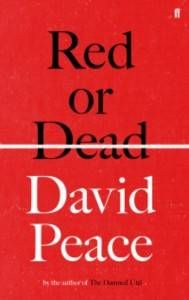 Red or Dead by David Peace
First thing's first. This is not as good as The Damned United. Bill Shankly, the fabled manager and architect of Liverpool FC's glittering success during the 1960s and 1970s, is nowhere near as interesting a character as Brian Clough, the focus of Peace's previous foray into the mind of a footballing genius. Compared to The Damned United's taught timeline of 40 days in Clough's career, Red or Dead sprawls over several decades and several hundred extra pages. But enough gripes. Red or Dead is still a cracking read. As usual, Peace marries form and content. Shankly's likable but obsessive nature is reflected in the endless, hypnotic repetition of dates, names, scorers, and routine. It builds, through the triumphs and the disappointments, until the moment he suddenly, unexpectedly retires. After the onslaught of hundreds of pages of match reports, retirement stretches as an empty, listless future for both the reader and Shankly. When his career at Liverpool recedes, Shankly's habitual nature is beached, leaving him stranded as a figure of pity. Poor Bill. — Edd McCracken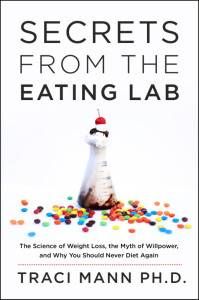 Secrets from the Eating Lab: The Science of Weight Loss, the Myth of Willpower, and Why You Should Never Diet Again by Traci Mann
I am a total sucker for nonfiction books about both food and science, so the combination of the two makes me ecstatic. Even if you're not prone to dieting, Secrets From the Eating Lab has a lot of fascinating information about what drives our dietary habits. I loved reading about the eating studies and how certain cues affect everyone who eats food (which is pretty much everyone, right?). Very informative, very even-handed, and steeped in actual science instead of opinion. — Susie Rodarme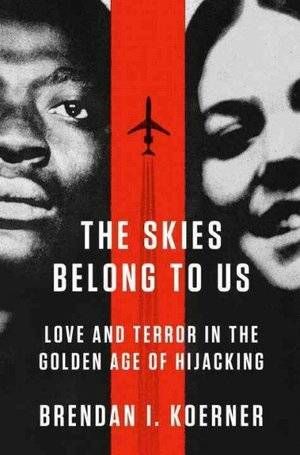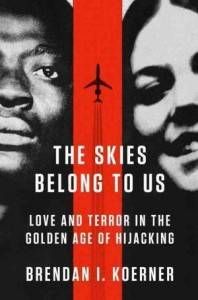 The Skies Belong to Us by Brendan Koerner
Since airport security ramped up to infinity after September 11, 2001, it's hard to imagine a time when air travel wasn't a stressful hassle. Yet prior to the mid-1970s, and the idea of making passengers go through metal detectors or body scanners made airline executives so nervous they would rather take potential airplane hijackers to Cuba and meet their ransom demands. The Skies Belong to Us tells the story of a rash of skyjackings that began in 1968, focusing specifically on the love story of "shattered Army veteran and a mischievous party girl" who managed to pull off the longest-distance hijacking in history. This book is an absolute page-turner, made even more unbelievable because it's all actually true. — Kim Ukura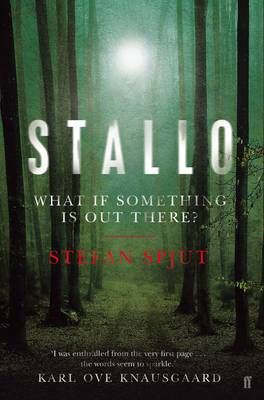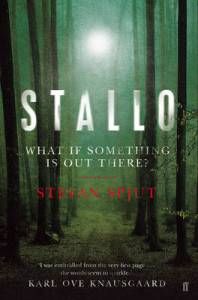 Stallo by Stefan Spjut (Faber & Faber, June 2)
Remember the good old days when trolls referred to magical creatures rather than misogynists with Cheetos crumbs in their neckbeards? This strange thriller will take you back to that time via snowy Sweden. It seems to start as a crime novel about a troubled mother and a child abduction but soon woodland creatures start to act shady and Susso the amateur cryptozoologist has taken an interest. It kept me reading past my bedtime with a mixture of the sparse "Nordic Noir" style and the heavy richness of Swedish mythology, specifically that of the Sami people. Yes, the story jumps between viewpoints and it's not always made immediately obvious what the characters are dealing with (other than snow, lots and lots of snow) but there's plenty of tension to hold your interest until it becomes clear. You'll never look at a lemming the same way again. — Rachel Weber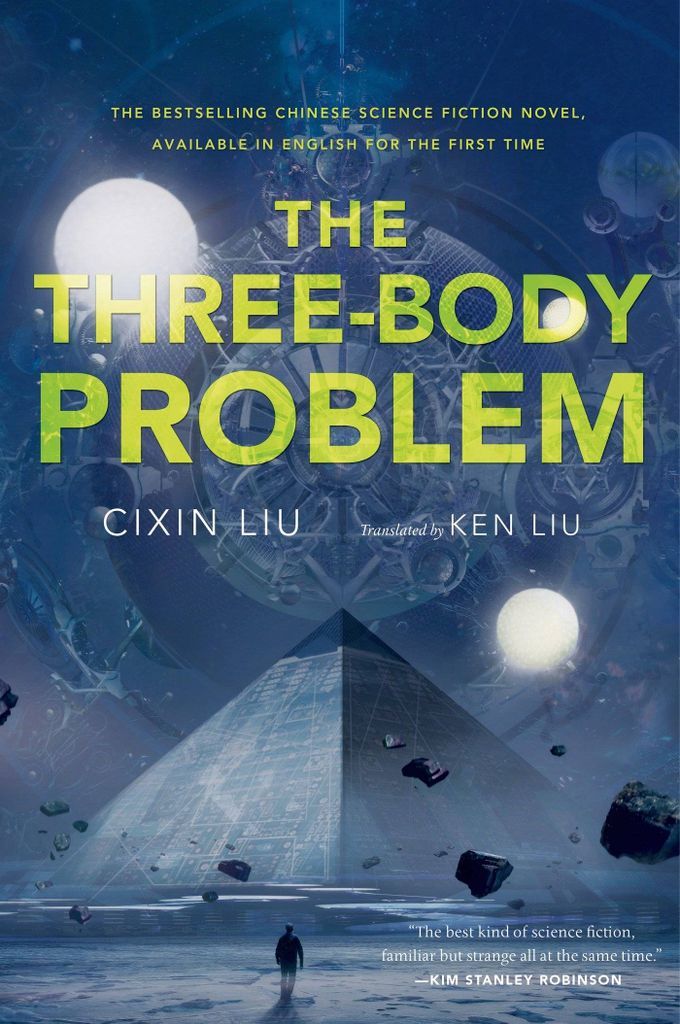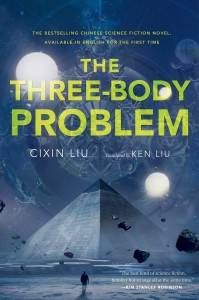 Three Body Problem by Cixin Liu (Translated by Ken Liu)
Amidst the chaos of China's Cultural Revolution, an alien civilization makes first contact with a secret Chinese military facility. The alien planet is being destroyed, and they make plans to invade Earth. Here on terra firma, human beings split into factions, with some believing we should allow the aliens to destroy us because humanity is beyond saving, while others want to ask the aliens to spare (but help) us. This is sci-fi at its hardest (hello, astrophysical theories and a hell of a lot of math), but also at its most philosphical: just how much faith should humanity have in itself? At the end of it all, are we really worth saving? — Amanda Nelson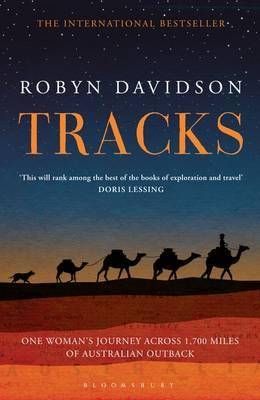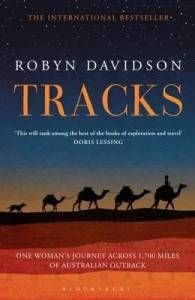 Tracks by Robyn Davidson
When Robyn Davidson was 25 years old, she decided she was going to walk 1,700 miles across the Australian desert. She spent the mid-1970s training three camels, and with the help of a commission from National Geographic, spent nine months braving heat upwards of 130 degrees, belligerent wild bull camels, and prickly shrubs the likes of which only exist in the Outback.
But the dangers were not solely environmental. Fearful, anxious moments after losing a compass, realizing the camels have wandered unusually far from camp during the night, and the increasing eccentricity that sets in after going weeks at a time without interacting with another human being.
During her travels, Davidson describes the grandeur of her surroundings- the unyielding rusty earth dotted with crackling brush, the occasional distant rock formation splitting the horizon. And the less grandiose- Aboriginal villages with families squeezed together in tin huts, automobiles, and tents. The unfettered racism of many she meets along the way. A peripheral civil rights activist, condemnation of her homeland's treatment of its first inhabitants permeates the book as an indelible part of the landscape.
The film adaptation by the same name is available on Netflix. — Ellison Langford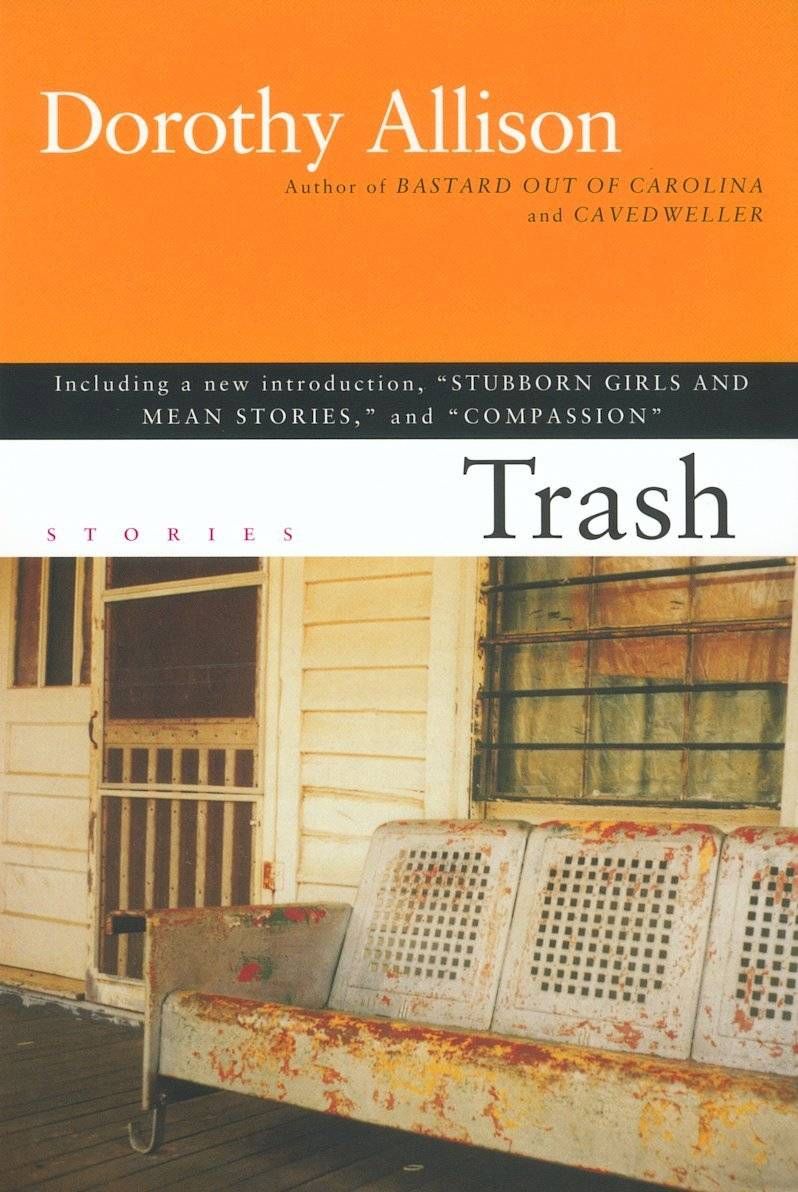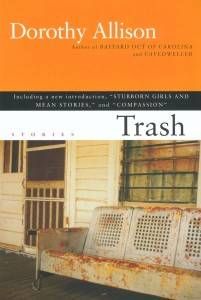 Trash by Dorothy Allison
While this collection of stories is slim, odds are it'll take you a few days to trek through. I was confident it was a two-night read, but the gritty, harnessed prose slowed me up and caused it to take about a week. When you read one of Allison's stories, it takes time to digest. As a reader I was encouraged to dissect each one, but felt as if the job had already been done for me intentionally. Digging for the deeper meaning seems entirely against Allison's intention, but at the same time is gut-wrenchingly necessary. Everything is on the table. — Aram Mrjoian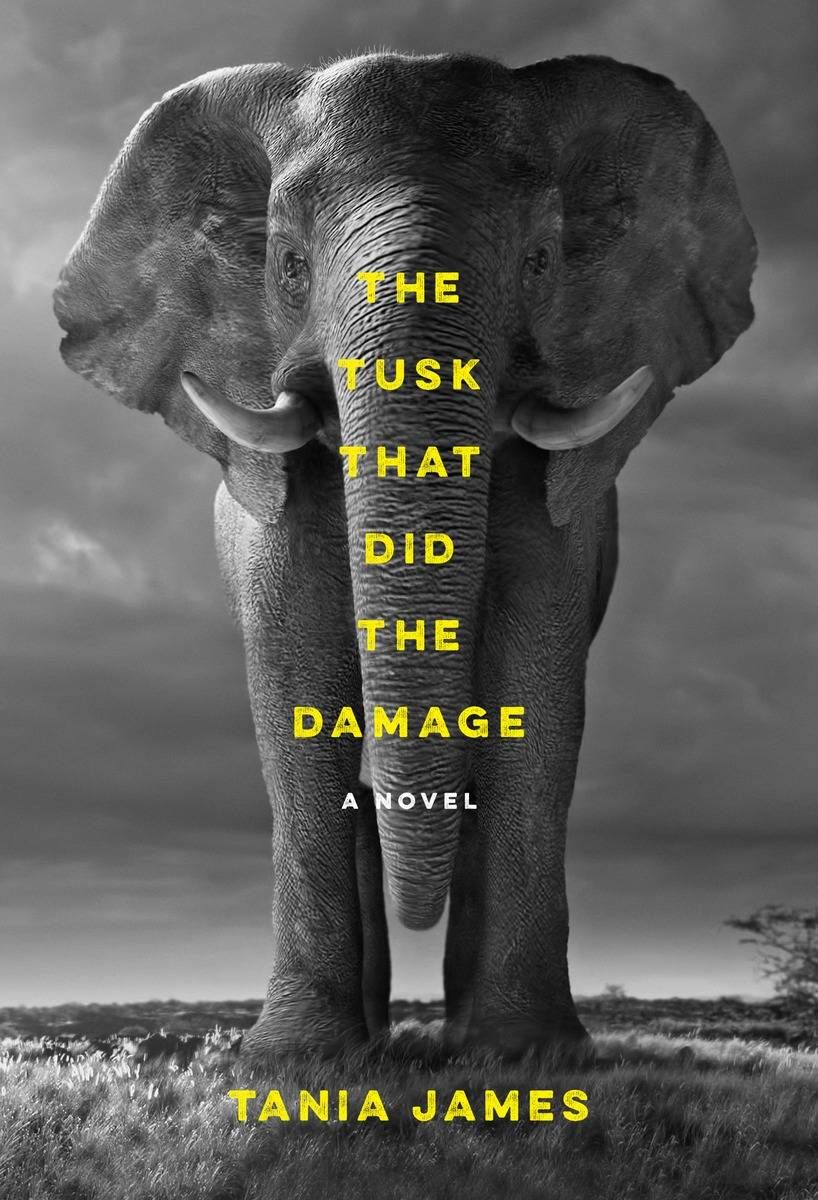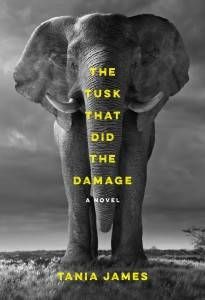 The Tusk That Did the Damage by Tania James
I don't know what I was expecting out of this novel aside from an elephant narrator, but WOW. There is indeed an elephant narrator, which might sound cute to you. Let me assure you, cute is the last thing this book is. Powerful, compelling, beautifully written, with a stunning ending: yes. Telling the stories of those involved in elephant poaching in South India (including the elephant), The Tusk That Did the Damage will stick with you for a very long time. — Jenn Northington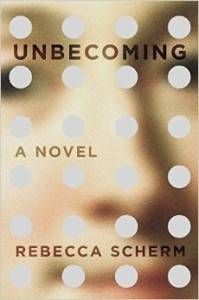 Unbecoming by Rebecca Scherm
I picked this book up because the title/cover caught my attention and I started reading it not knowing a thing about it. I was delighted to discover it's the type of book that gives you little crumbs along the way, just enough mystery to keep you turning the page. It starts with Grace living in Paris, pretending to be someone else, working for a restorer (jewelry/antiques) and flashes back to her teens up until she fled to Europe from the U.S. Soon you realize pretending is what Grace does, becoming the girl she thinks others want her to be but which, if any, version is the real her? I've become (no pun intended) a big fan of the "unlikeable," flawed and complicated female character and this certainly delivered. — Jamie Canaves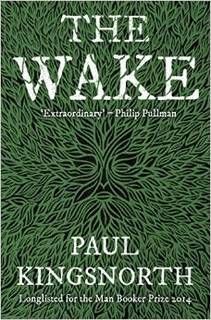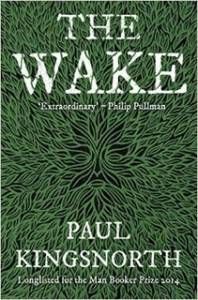 The Wake by Paul Kingsnorth (Graywolf, September 1)
Kingsnorth's novel was on the longlist for the 2014 Man Booker Prize, and it seemed to me the most interesting book in the bunch. I waited and waited for a US release until I couldn't stand it any longer and ordered a copy from the UK–well worth the trouble. It tells of the aftermath of the Norman invasion of England in 1066, and it does it in its own "shadow tongue," a modernized and easily intelligible version of the Old English that was spoken before our language got all Frenchified and Latinate. It's a sophisticated way to recapture the primitive brutality of the era, and the results are powerful indeed. The Wake has all the post-apocalyptic oomph of Cormac McCarthy's The Road and carries all the historical weight of Beowulf. Luckily, Graywolf Press is bringing the book to American audiences in September. — James Crossley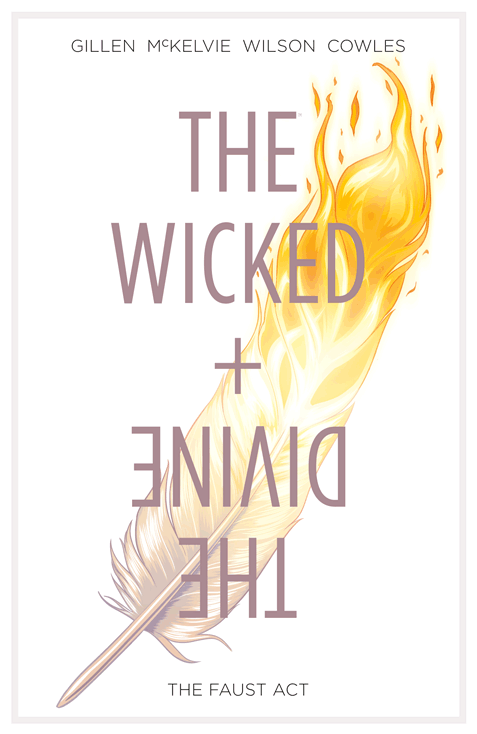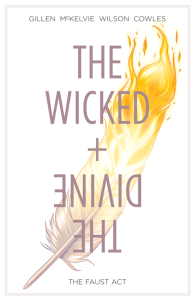 The Wicked + the Divine: VOL. 1, The Faust Act by Kieron Gillen, Jamie McKelvie, Matthew Wilson, and Clayton Cowles
I've had my eye on The Wicked + The Divine ever since I saw it announced via a two page spread at the end of Pretty Deadly by Kelly Sue DeConnick. And after reading I'm both happy and sad I waited this long to read it: happy because I got to read a good chunk, sad because this is the best thing I've read since Saga. The set up is this: every ninety years, twelve teenagers become reincarnated gods. Two years later it's lights out, no excuses, they all die. This time around the gods are like pop stars: flashy, over the top, spoiled, and indulgent. If that doesn't sound awesome enough how about this: a Lorde-esque goth/punk Morrigan, a Rhianna-double as Sakhmet, a rapper who could be Kanye's little brother as Baal Hadad, and a genderqueer Tilda Swinton/David Bowie mash up as Lucifer. And that's only the beginning. Into this mix is thrown Laura, a biracial fangirl who very quickly learns that even godhood has its price. With gorgeous art, an amazing storyline, and a truly diverse cast (so much diversity, beautiful, awesome diversity!), The Wicked + The Divine should definitely be on your list. — Justina Ireland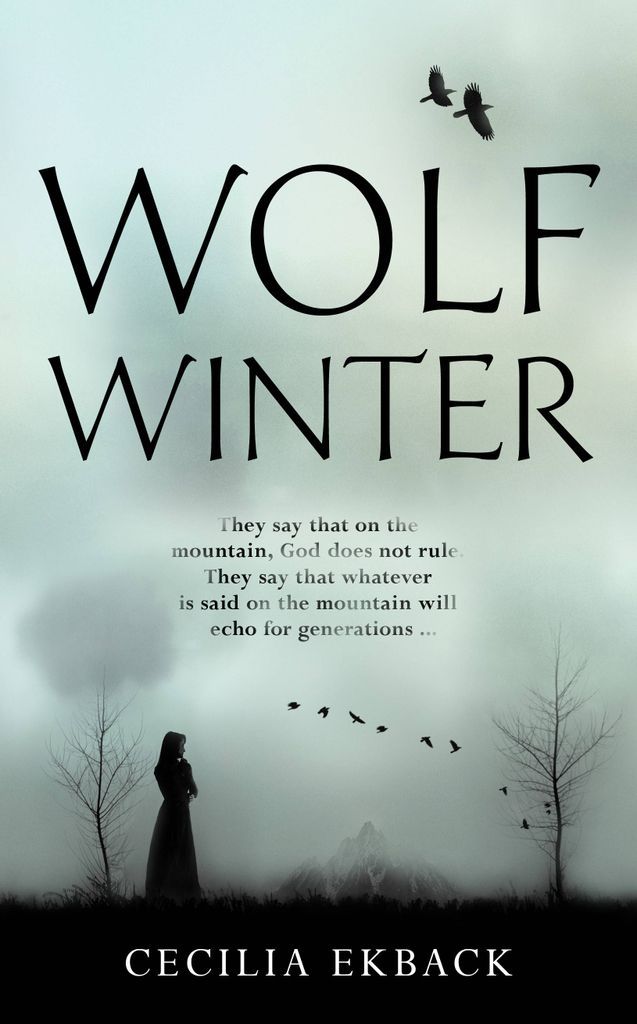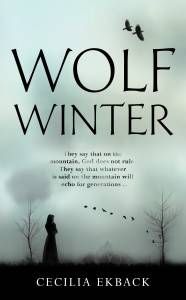 Wolf Winter by Cecilia Ekbäck
Swedish Lapland in 1717. Maija and her family have just arrived from Finland and are struggling to make a living on a homestead given to them by Maija's uncle. One day, one of Maija's daughters discovers a dead body on the side of a mountain believed to be the dwelling of the Devil. Currently living in Toronto, Ekbäck comes from Swedish Lapland, which gives her a direct insight to the history, culture, and climate of her debut novel. Apart from a number of historical facts that Ekbäck, considering her knowledge of the Swedish language, easily could have researched, Wolf Winter is an entertaining read. — E.H. Kern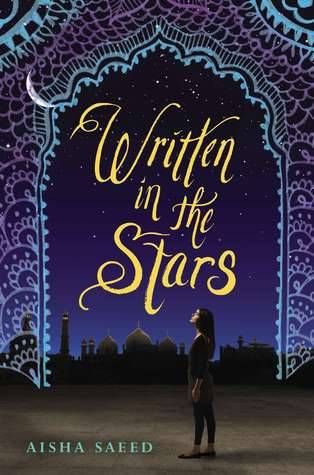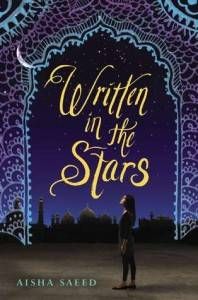 Written in the Stars by Aisha Saeed
This is a book that completely took hold of me and didn't let go until I finished it. The story follows Naila, who is a Pakistani American girl with conservative immigrant parents. As she is finishing up her senior year of high school and excited to leave her home to attend college, her parents find out that she is dating someone — the one thing strictly forbidden. Worried that she is headed down the wrong path, her parents immediately book a flight for the family to spend the summer in Pakistan. However, the vacation turns out to actually be an opportunity for her parents to find Naila a husband. The chapters are short, which keeps you pushing through the story until you find out what happens to Naila, and Aisha Saeed does such a great job talking about arranged marriages and the lack of choices available to many girls in a variety of cultures. — Rincey Abraham
____________________
Book Riot Live is coming! Join us for a two-day event full of books, authors, and an all around good time. It's the convention for book lovers that we've always wanted to attend. So we are doing it ourselves.