Lists
Riot Round-Up: The Best Books We Read in January, 2017
This content contains affiliate links. When you buy through these links, we may earn an affiliate commission.
Every month, we ask Riot contributors to share their favorite reads from the last 30 days. These picks are old and new and yet-to-be-released, and span all genres, so there's something for everyone! Take a look:
$2 a Day: Living on Almost Nothing in America by Kathryn J. Edin and Luke Shaefer
I read Nickel and Dimed and Hand to Mouth few months ago, and this book is a continuation of that theme. It's not a firsthand account poverty, but rather it is a sociological survey of poverty in America. The accounts in this book were eye-opening and depressing. After reading Nickel and Dimed, which was published fifteen years ago, I had wondered if the issues of poverty and low-wage employment had improved or if things were still just as bad. This book, published in 2015, provides a more recent picture. The authors tell the stories of families who are living on $2 a day, what they do to make ends meet, how they ended up in those situations. A quick and important read, especially given the current political climate.
–Jen Sherman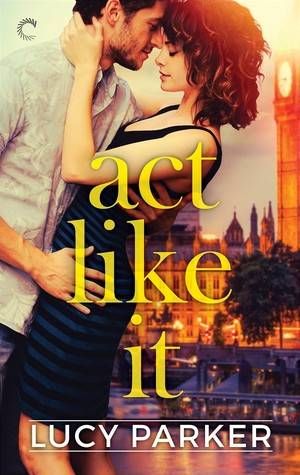 Act Like It by Lucy Parker
There is literally nothing not to love about this romance. You've got London's West End theater scene, a sweet-but-tough heroine, tons of trouble generated by larger-than-life characters in the supporting cast, and a hilariously grumpy-ass hero who makes "Mr. Darcy look like the poster child for low self-esteem." The story is perfectly paced and even when they're fighting–which they do for most of the first half of the book, and very entertainingly too–Richard and Lainie have incredible chemistry. I think what I adored most about this novel, though, was the peek into the world of the theater ("The theater, the theater, whatever happened to the theater" <–what plays in my head whenever someone says the word theater), with all its glamor and politics and fancy dresses and gossip and sexism. Very dramatic, and so much fun! A must-read for anyone who enjoys contemporary romance, imo.
–Tasha Brandstatter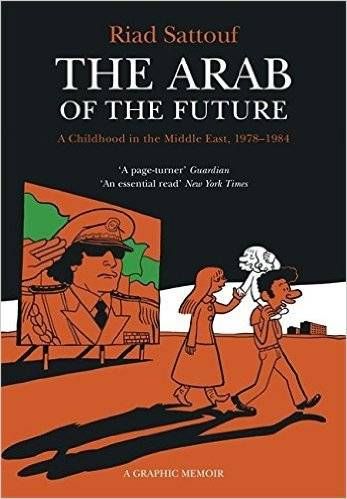 The Arab of the Future Vol 1 by Riad Sattouf
I've been itching for a good comic book and this one delivered. Part of a trilogy originally in French, the book is a graphic memoir of Riad's life. The son of a Syrian father and a French mother, he spends his early years between Libya, Syria and France as he encounters the absurdities of life in the Middle East. Gorgeously illustrated.
–Kareem Shaheen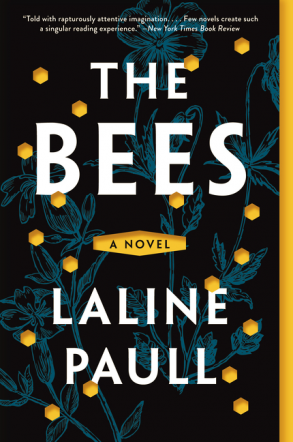 The Bees by Laline Paull
If you had told me last year that I would fall head over heels in love with a dystopian novel about bees, I would have said you were off your rocker, but gosh darn it, that's exactly what happened! I spent a lovely couple weeks getting caught up in the amazingly intricate world of honey bees, and I loved every second of it! The story follows Flora 717, a lowly sanitation worker bee who surprisingly finds herself drawn into the inner circle of the queen bee, where she discovers a surprising number of astonishing and chilling secrets. The characters (who are all bees & other insects) are astonishingly complex and the audiobook version captures the author's beautiful writing style perfectly. The storyline meanders at times, but it's so gorgeous that I couldn't complain!
–Katie McLain
Behind the Throne by K.B. Wagers
A sci fi novel with an Indian lady lead, based on Indian culture? I was into this book, the first book in the Indranan War trilogy, from the first second I heard about. Wagers builds a rich and fascinating matriarchal culture, complete with a main character who's a gunrunner when we first meet her. We quickly learn that Hail is actually a princess who's trying to escape her destiny. But home comes calling, and Hail returns to find her mother, and her kingdom, much changed. It's exciting, breathless fun, and though I felt some unevenness in the main character, I can't wait to meet her again in the sequel (also out now!)
–Swapna Krishna
Booked by Kwame Alexander
I really loved Alexander's award-winning novel The Crossover, a story about twins that excel at basketball but have to navigate high school and homelife. Like The Crossover, Booked is written in verse and is about a young teen named Nick that is a star on the soccer pitch. He's got a crush on a girl named April but doesn't have the confidence to approach her. At home, his dad's an overbearing wordsmith that makes him learn new words from the dictionary every night. Nick finds solace in the ex rapper turned librarian (YES!) named Mac who inspires, challenges and supports him through his troubles. A fast, fun story with hear that both boys and girls should read, can't wait to book talk the heck outta this thing at the high school library where I work!
–Lucas Maxwell
Borderline by Mishell Baker
I've always been a fan of books where a hidden world of fantasy lurks under normal city life, but the past few years I've had trouble finding ones that could surprise me. Borderline is the answer to my prayers. Millie was a promising young director and film student until a failed suicide attempt. A year later, she is a double amputee struggling to cope with her Borderline Personality Disorder. When a mysterious woman shows up offering a job and a new start, Millie takes the chance. The plot is delightfully unpredictable, mixing fey intrigue with the drama of cut-throat Hollywood. But what really puts this book over the top is Millie. The exploration of her past and her mental health is as unflinching as it is beautifully written. Millie's symptoms are explained without clinical distance or personal shame, even when they are hard to look at. I sped through this and am so happy this is just the first of the series.
– Amy Diegelman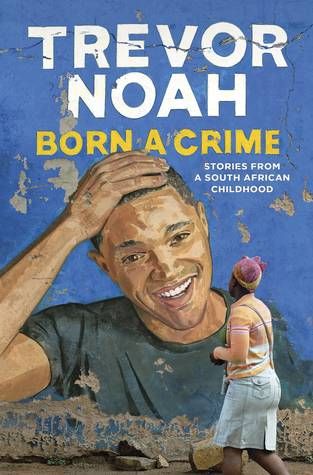 Born a Crime by Trevor Noah
Never have I experienced such alternatively intense emotions as I have listening to this book, where Noah recounts stories of his childhood in truly terrible conditions with humor and matter-of-factness. I had moments where I felt crushed by the realities of Apartheid, wondering how humans can be so cruel, followed by long stretches of laughter where I must have looked batty while driving, such was my delight in a chapter about sneaky pooping (and the aftermath). I'm talking crying laughing, gasping for air, and then eased back into some more sobering tales of close calls, losing friends, running from those who threatened him or his family. It's only January, but this book is absolutely in my personal top 5 for the year. If nothing else, Born a Crime speaks in universals about human experiences, even simple things like learning to speak someone else's native language and reaping the social benefits. It's just set in a world that's very far from my own.
–Kristina Pino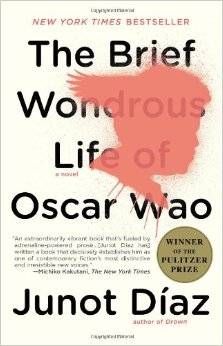 The Brief Wondrous Life of Oscar Wao by Junot Díaz
I was really excited about the new audiobook release of a book I've listed as one of my favorites for years but I wasn't sure if the dense-ness of the novel would translate into audio. I am happily wrong. After listening to the book my new theory is that Diaz is best enjoyed through your ears so as best to capture the rhythm and lilt of his prose. Lin-Manuel Miranda is an excellent Yunior, I feel like I actually got Yunior this time around, and Karen Olivo reads Lola's chapters beautifully. I actually had a stronger emotional connection to this book this time. When it was released I admired it greatly, but now I feel like I got the emotional gut punch I missed the first time around. Absolutely worth a "reread" and worth like 10 Audible credits (though they are only charging you one, a deal).
-Jessica Woodbury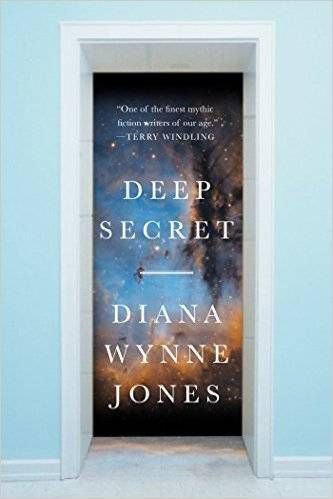 Deep Secret by Diana Wynne Jones
I'm back on a comfort reading roll, and when that happens, I always turn to Diana Wynne Jones. I'd already exhausted the usual suspects, like Howl's Moving Castle, so I finally picked up Deep Secret. I'd forgotten how unabashedly weird and delightful it is: Multiverses, conventions, and centaurs. There is so much going on, and it is so good.
— Jessica Yang
Difficult Women by Roxane Gay
This is the kind of book that makes me want to invent an entirely different language just so I can say things about it that have never been said about a book before. Though the short stories in this collection were generally unrelated, there were a few themes that popped up over and over again – unhealthy relationships, empowerment, discovery, identity. This is a book that I want to throw in people's faces while walking down the street screaming, "Read it!" except maybe in a slightly less violent manner. Maybe.
-Tracy Shapley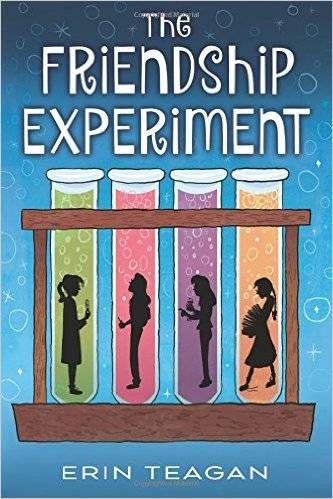 The Friendship Experiment by Erin Teagan
Middle school, friendship disasters, and science make up this delightful debut by Erin Teagan. Madeline Little is an aspiring scientist who carries cotton swabs with her everywhere and grows cultures in petri dishes in her bedroom closet. She can't wait to be a world famous scientist… but she has to get through middle school first. I loved this sweet and funny book!
–Karina Glaser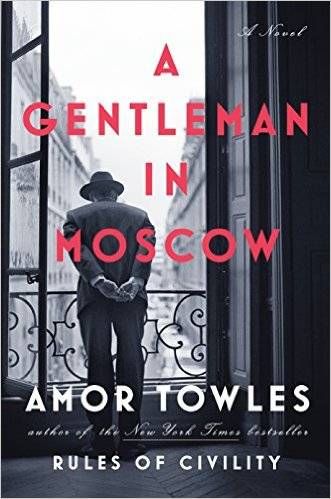 A Gentleman in Moscow by Amor Towles
I started reading this over the holidays, so this was the first book I finished in 2017, and I really couldn't have hoped to kick off the new year with a better novel. I took my time on A Gentleman in Moscow because it was a book to savor and I didn't want to miss any of it. Towles' novel is marked by perhaps the lushest prose I've ever had the pleasure to sink into, all gorgeous descriptions of the proper wine to serve with a beef stew and how best to seat members of the Communist Party at an official dinner, and it was a pleasure to follow Count Alexander Rostov, Towles' protagonist, through thirty years of turbulent Russian history.
–Katie McGuire
Gilead by Marilynne Robinson
I've had this book on my shelves for years, just waiting to dive into it when I needed a treat. This month felt right. I am a sucker for close-in narrators AND epistolary novels, so I was guaranteed to like it–but beyond its narrative devices, the part I most enjoyed was the discussion of theology. It's hard for me to read an entire book about spirituality, but in a novel form it works fairly well! And Robinson is, of course, a fantastic writer.
–Melody Schreiber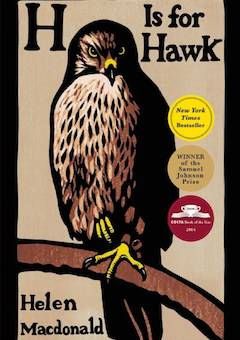 H Is For Hawk by Helen MacDonald
I remember seeing this book on the shelves in the bookstore a year or so ago and picked it up because I thought maybe it was a rad new historical fiction about a hawk. I confess that when I initially saw it was a memoir, I put it down, uninterested. I typically am not interested in memoirs unless you are, like, Dr Salk and literally cured polio or something. But I am SO GLAD other Rioters had talked this book up so much because this is seriously one of the most beautiful books I have read in a long time. I loved learning more about falconry in general, and some of the traditions and superstitions. I loved learning that hawks with fierce names like Killer or Nazgul are thought to be shit hunters, but if you give them sweet little granny names like Opal or Mabel, they'll be death on wings. I loved falling in love with Mabel the goshawk and learning that she likes to play. She really likes paper balls – they're crunchy! I loved everything about this book, so much that I got a copy for my personal library.
–Kristen McQuinn
The Hate U Give by Angie Thomas (Feb. 28, Balzer + Bray)
I've been reading this book since November, and read the bulk of it this month. I needed that time with it, because Starr's story is one of the most difficult I've ever encountered, but oh, is it a brilliant piece of literature. Angie Thomas takes a narrative that we've seen and seen and seen, to our society's shame and horror, and given the people involved a voice that can't be denied. Starr is a reflection of her name, luminous in the face of unbearable violence, and yet still a teen girl who just wants to live. It's that desire to live and to fight that keeps her strong, even as the systemic racism around her tightens its grip. While no one should need a novel like this to inspire empathy and compassion in themselves, I am grateful that Angie Thomas wrote Starr's story, and I'm glad that teens today will have it as a touchstone as they continue to live.
— Angel Cruz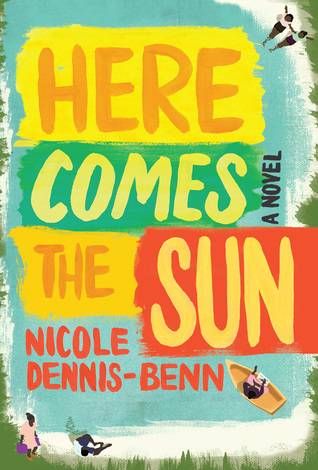 Here Comes the Sun by Nicole Dennis-Benn
I'm so grateful that I was one of the judges for the National Book Critic Circle's Leonard Prize, because it gave me an excuse to read six excellent books. But among them, I couldn't help but loving this book differently than the rest. Written with an intimate knowledge of and understanding of Jamaica, Dennis-Benn also explores queerness and race and religion and education – it is an intersectional novel if there ever was one. It's also dramatic, sad, and had me crying in the end. I can't wait to see what else this brilliant debut novelist writes.
–Ilana Masad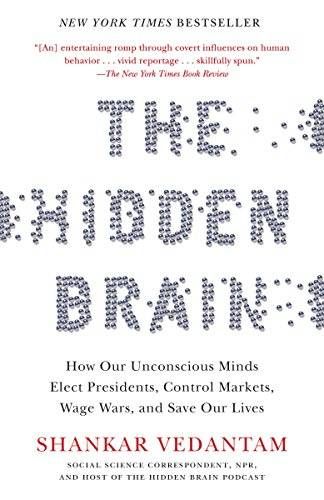 The Hidden Brain: How Our Unconscious Minds Elect Presidents, Control Markets, Wage Wars, and Save Our Lives by Shankar Vedantam
I made an informal pledge to read more nonfiction this year, and I started off with this one. It's a good thing I really enjoyed the discussions in this book as it makes me more likely to stick to my goal!
–Sarah Nicolas
History of Wolves by Emily Fridlund
This book still haunts me. From the very beginning, you know that something bad is going to happen. The horrible event itself isn't as shocking as what caused it. Or rather, the people who caused it. Linda, the novel's teenage narrator, is trapped by circumstances beyond her control. When a family moves in across the lake, she finds an escape from her own miserable family life. Throughout the novel is a sense that something is not right, but you're not sure what that is. There are no blameless characters here. Fridlund creates an enthralling and claustrophobic world where adults aren't reliable and children are forced to grow up too early. This is a lovely, dark winter read.
–Jan Rosenberg
Human Acts by Han Kang, trans. Deborah Smith
My favorite of January 2017 is a hard call: It's already turning out to be a fantastic reading year, and Mustafa Khalifa's The Shell, a story of imprisonment in Syria (Jan 2017) dovetails in startling ways with Han Kang's novel about the 1980 Gwangju Uprising and subsequent massacre, and then the fallout over the next thirty years, traced through the bodies of different characters. Like Kang's Man Booker International-winning The Vegetarian (also trans. Smith), this is a novel about the human body, and what makes it, or doesn't make it, human. A must-read.
–M Lynx Qualey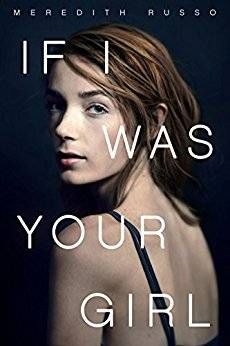 If I Was Your Girl by Meredith Russo
Amanda is trans and just moved to a little Tennessee town to live with her dad, starting at a new high school after a bad experience at her last one. She's swept into the wings of the popular girls at school and things are glorious. She goes to parties, dates a hunk, and gets to have a normal high school experience. The story gets sprinkles of flashbacks of Amanda's life before and during her transition, which adds so much depth. I was hooked after a few pages, and then had to force myself to put the book down so I could savor it longer. Read this right now, friends. It is so important, and so good.
–Ashley Holstrom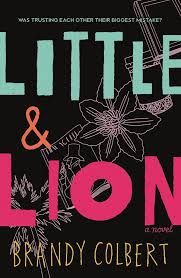 Little & Lion by Brandy Colbert (Little, Brown Books for Young Readers August 8, 2017)
Preorder this right now if you are itching for the following: a main character who is black, Jewish, bisexual and lives in an amazingly supportive blended family. Suzette — known as "Little" to her brother Lionel "Lion" — has come home from her boarding school out east after heading out there when her step-brother's bipolar depression came to a head. It was a way for her to carve her own space and separate herself from his illness. When she spends the summer at home, though, she realizes just how much she loves and misses spending time with him and misses being part of their LA community.
Colbert's story highlights the struggles that one individual's mental health can have on a whole family, but more, it highlights the complexities and arguments that exist for and against medication. It does so with respect to both sides, and offers up a lot of food for thought on how one lives with, rather than against, one's mental well-being. The depiction of bipolar disorder is so, so good; it will be obvious to savvy readers the subtler ways it's woven into Lion's character, but for readers who might not be as familiar, the strings come together in the end. This book ALSO highlights physical health and well-being, through Emil's — one of Suzette's potential romantic interests — chronic illness and how it has changed his life.
But perhaps the thing I loved most about this book is a little thing: Lion is a huge reader, and his story is peppered with book references. If you look closely at the cover, you'll even see an homage to one of his favorite reading materials, The New Yorker.
A must-read and easily one of my favorite YA reads…and it will certainly be one of the best YA reads this year, guaranteed. A knock out.
—Kelly Jensen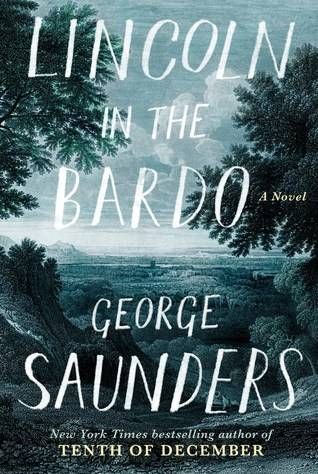 Lincoln in the Bardo by George Saunders (Random House, 2/14/17)
During the time of Abraham Lincoln's presidency, at the height of the Civil War, his son Willie dies, eleven years old and gone too soon. And though they have a funeral, President Lincoln cannot help but to visit his boy one last time in the dead of night. Saunders first, brilliant novel, is about that one night, as the dead men and women stuck in that graveyard marvel at the tenderness a father shows for his son, and work to help Willie's spirit move on from his father. Saunders is a writer well known for his ability to wring emotion from the most strange, bizarre, and uncanny of circumstances, and here he's written a unique, beautiful, and moving novel, written almost like a play, with an emphasis on dialogue between spirits, broken and split stream of conscious thought, and histories from texts on the night in question. Saunders's humanizing touch brings the haunted spirits to life as we learn their trials and tribulations as they grapple with the predicament of their situations, and his flare for the strange and emotional come to life in moments where the world beyond is glimpsed, in visions of metaphysical light and cosmic trials. Though he is known for his short fiction, Saunders shines here, as he teases apart the heavy emotions of grief, celebration, love, family, and hope, as the ghosts see the world through President Lincoln's eyes, and through them, the reader does as well. It is an accomplished novel, and I hope Saunders continues to explore the form of the novel, for if Lincoln in the Bardo is any indication, it is an art form he will excel at, and whose narrative constraints he will continue to push ahead in new and fascinating ways.
–Martin Cahill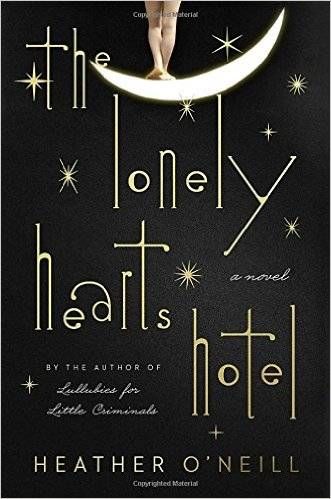 The Lonely Hearts Hotel by Heather O'Neill (Riverhead Books, 2/7/17)
I hadn't actually read any of Heather O'Neill's work before but I was really excited to get access to this one early. It's a truly magical, Night Circus-esque tale and is perfect for transporting my political-weary, rage-filled brain away to another world. It's set in Montreal starting in 1910 and stretching through the next few decades and follows quirkily gifted orphans Pierrot and Rose through life in the orphanage, their early years as servants to the upper class, and finally through the realization of their childhood dreams. I desperately needed the escapism that O'Neill's musical writing provides and the brisk chapters made this a delightfully quick, yet immersive, read. If you're craving a romance brimming with magical realism or perhaps a delightful underdog tale you should keep an eye out for this one.
–Brandi Bailey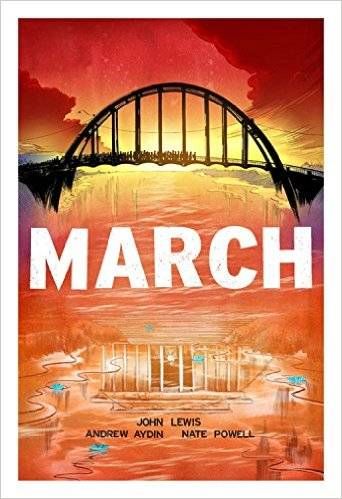 March (Trilogy) by John Lewis, Andrew Aydin, and Nate Powell
I was oh so very, very late to this incredible series. After the third volume won the National Book Award, I knew it was time to pick it up. I read all three books just after the new year and had no idea how absurdly relevant it would be this month. Honestly, at this point what is even left to say about March? It is informative, inspiring, more than a little depressing, and really beautifully drawn. What surprised me the most is how much more radical SNCC was than Dr. King. I don't think I really understood the differences between the various civil rights organizations active in the 1950s and '60s until reading these books. I've respected John Lewis for a long time but this series gave me a whole new level of appreciation for him. If you, like me, have been avoiding picking up these books, do it now. They are fantastic and (sadly) more relevant than ever.
–Ashley Bowen-Murphy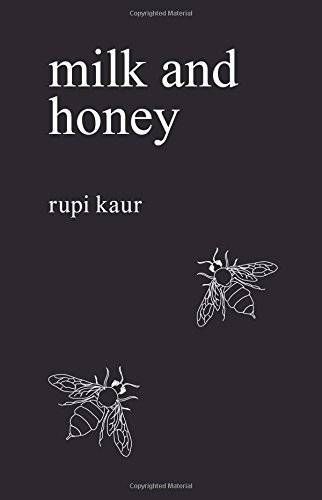 milk and honey by rupi kaur
I want to be someone who gets poetry, but I don't always. I'd been meaning to try this one, though, since it's been selling like the proverbial hot cakes — presumably also to people who aren't really usually into poetry. When I was browsing at Green Apple Books in San Francisco, it jumped out at me, and I sat in the hipster café down the road and started reading. The poetry collection is in four parts — the hurting, the loving, the breaking, the healing — and I expected to just read one of the parts, but once I'd started I couldn't stop. Some of these poems, often the shortest ones, which are just two or three lines long, blew me away and put words to feelings I'm always trying to write about. I'm excited to see what Rupi Kaur does next.
Claire Handscombe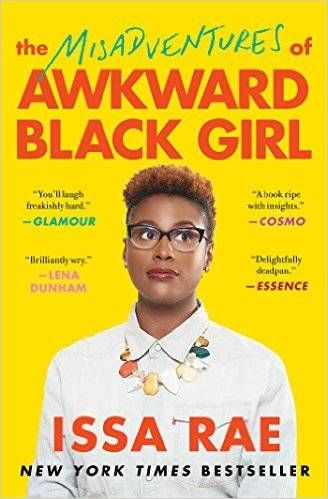 The Misadventures of Awkward Black Girl by Issa Rae
This had been sitting on my Kindle for way too long. Recently, for reasons I'm sure can go unspoken, I've felt mostly interested in the experiences of people outside of my racial and socioeconomic circle. But I also knew Rae could provide that along with the comedic relief we all so desperately need right now. After finishing this book, I'm now annoyed that I don't have HBO to watch Insecure. Because this woman has that enviable combination of qualities that make for great books and television… an insightful mind and an incredible sense-of-humor.
–Elizabeth Allen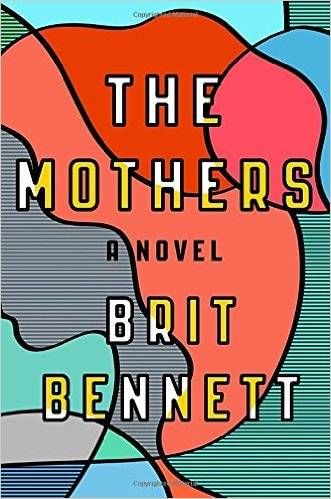 The Mothers by Brit Bennett
I feel like I should have drawn my dangers of listening to audiobooks for the car in addition to the gym, because I found myself driving around and fighting back tears the whole time I listened to this book. (Don't audiobook and drive if the book gives you FEELS. I cried in a grocery store parking lot listening to this book.) Bennett perfectly captured painful coming-of-age moments for people who come from screwed-up families, especially the families that seem normal on the outside and especially especially what happens when you're a kid left with a mystery as to how things went so horribly wrong in the first place. Her prose is accessible and beautiful and rings of so much truth that it's almost too much to take at times. I'm glad I read this.
— Susie Rodarme
Negroland: A Memoir by Margo Jefferson
So much of the myth of the American Dream is about the idea that if you work hard, play by the rules, and excel, you'll achieve anything you want. Negroland is here to point out all the failings and trappings of that concept. In a way, the black elite that Jefferson describes exemplifies the ideal of overcoming obstacles. Yet, what Jefferson so aptly does, is shed a light on how race relations in this country derails this simplistic narrative.
— Ines Bellina
O Fallen Angel by Kate Zambreno
Strap on your helmets and goggles and buckle in, because this book will knock you down if you're not ready. Originally published several years ago by a teeny indie press, Zambreno got her inspiration for the book from the triptych Three Studies for Figures at the Base of a Crucifixion by Francis Bacon. (Which is why I picked it up – I love Francis Bacon so much, I carry a picture of him in my wallet.) The novel is centered around three characters: Mommy, a small-minded, racist, uber-exaggerated perfect housewife figure; Maggie, a troubled young woman who has gone down the path of drugs and anonymous sex, who also happens to be Mommy's daughter; and Malachi, who stands on the side of the road with signs declaring the end of the world. As the narrative switches back and forth, Zambreno works magic with the book's language and voices. Who is the fallen angel here? Read this for the style and writing. The book is visceral and astonishing – there are not many writers like Zambreno out there. Bonus: The new edition features an introduction by Lidia Yuknavitch.
— Liberty Hardy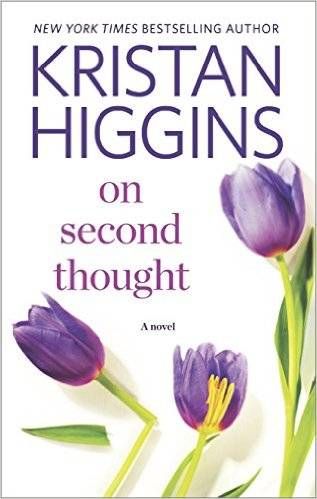 On Second Thought by Kristan Higgins
The best part of Kristan Higgins' romance was always the networks she built around her characters, so it's no surprise that her venture into more family-focused adult fiction has been a smooth one. On Second Thought is the story of two sisters – half-sisters, actually, which is an important distinction in the book – who suddenly find themselves in need of each other's support like never before. In Higgins' typical style, the characters are charming but imperfect, the town is small and quirky, the humor is ubiquitous, and yes, there is some romance. In other words, On Second Thought was exactly what I was looking for. For four evenings in a row, I curled up with a blanket, a glass of wine, and my e-reader and dropped out of my life and into the fictional world of the O'Leary sisters. Despite their grief and struggles, it was a lovely and mostly happy place to be.
–Trisha Brown
Paper Girls Volume 1 by Brian K. Vaughan and Cliff Chiang
I didn't think I could love a comic more than Saga, but Paper Girls proved me wrong. It's basically Stranger Things with kickass teen girls on bikes and… well, I won't spoil it but I audibly yelped with joy in the final few pages.
–Rachel Weber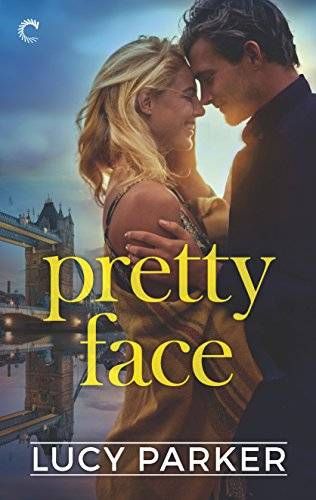 Pretty Face by Lucy Parker (Carina Press, February 20)
I've constantly recommended Parker's debut novel, Act Like It, since it came out in 2015. With the release of Pretty Face, Lucy Parker has cemented her place on my auto-buy author list. This contemporary romance, set in the same multidimensional West End theater world as Act Like It, is a story of strong personalities initially clashing before coming together with undeniable chemistry. Lily, an actress struggling against typecasting as a ditzy blonde bombshell, isn't going to ruin her chances at a serious stage career by getting involved with Luc Savage, her director and a Very Serious and Important Person in Theater. But the pull they feel towards one another is magnetic and some things are worth more than reputations.
-Kay Taylor Rea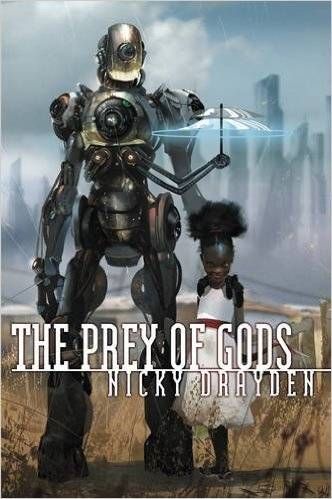 The Prey of Gods by Nicky Drayden (Harper Voyager, June 2017)
Go read the first chapter of The Prey of Gods, which is up on Drayden's website. I'll wait here. Okay, you're back. What did you think? Wild, right? When's the last time you read a chapter that ended with a crab and a dolphin having sex? And believe me: the rest of the chapters (the next one features a robot coming to consciousness watching that cross-species sex scene, FYI) keep the surprises coming. Set in South Africa, The Prey of Gods is an imaginative, raucous, queer-as-hell adventure where each turn is unexpected but utterly delightful. It's part urban fantasy with gods (think Gaiman's American Gods or Wigmore's The Wind City) and part robot uprising (think Westworld or Terminator). There are demigods expanding their powers, a new club drug giving humans a taste of their own divinity, robots coming to consciousness, a trans politician-turned-diva, a pop star with MS, queer teens, and more.
— Derek Attig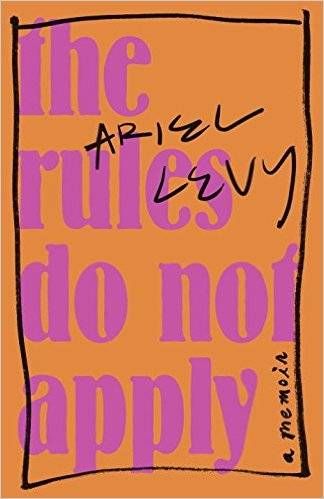 The Rules Do Not Apply by Ariel Levy (Random House, March 2017)
Back in the day, I was a fan of Levy's first book, Female Chauvinist Pigs, about women and the rise of raunch culture. So I was thrilled to get my hands on an advance copy of her memoir, about a woman who wants it all—lifelong companionship, fantastic sex, a child of her own, and a successful journalism career—only to learn, upon losing it all, that you can't control most things in life. It was a powerful read for a neurotic control freak like myself.
–Steph Auteri
salt. by nayyirah waheed
This collection of poetry is spare but still rich and nuanced. The beauty of waheed's words illuminates her searing composition as she examines race, ethnicity, beauty, intersectional identities, and culture. This book is full of fire.
–Andi Miller
Sex Object by Jessica Valenti
This collection of essays about womanhood and the impact of living in a body that is constantly sexualized rocked my world. It is a heartbreakingly accurate portrayal of the daily experience many of us face while living in a female body, and felt especially relevant to read right about now. I listened to it on audio, and Jessica Valenti does a great job as a reader. I highly recommend this book to anyone and everyone, because I think it sheds a lot of light on what are unfortunately not terribly uncommon experience.
–Amanda Kay Oaks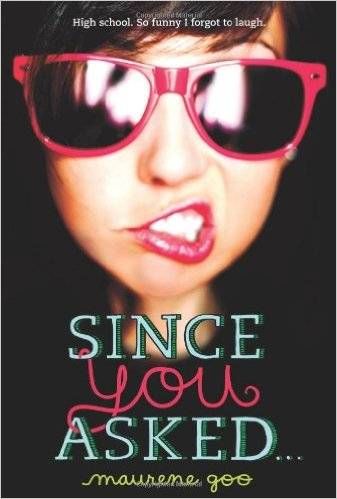 Since You Asked by Maurene Goo
This hilarious YA novel follows fifteen-year-old Holly, a Korean-American girl trying to navigate her friends' laid back attitudes and her traditional parents' expectations. It's framed by her monthly school newspaper column which basically trashes the things most of the school cares about. The scrapes Holly gets into, along with a hilarious teenage voice, kept me cracking up the entire time I was reading. This book has been on my TBR forever, now I can't wait to get my hands on my books by Maurene Goo!
— Alison Doherty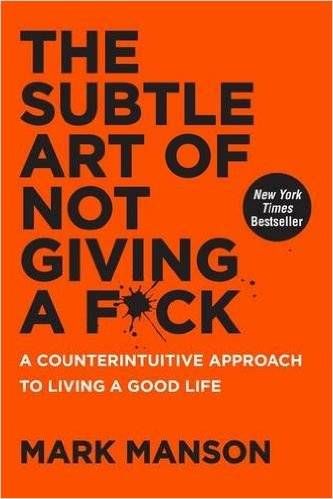 The Subtle Art of Not Giving a F*ck by Mark Manson
This is a book that every human being should read. It's less about not giving a fuck and more about what is worth giving a fuck about. And there are things that are worth giving a fuck about! In fact, Manson tells us that having problems is a good thing… only it's important that we fill our lives mostly with problems that we want to have. Sound confusing? Read the book. He'll also hit it home that life isn't fair or easy, and it's not supposed to be. In fact, if it was you'd be bored to death and would be way less happy than you think you'd be.
— Wallace Yovetich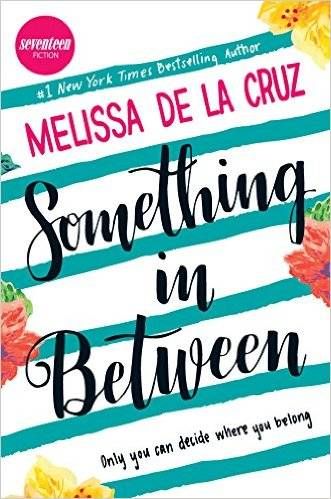 Something in Between by Melissa De La Cruz
Jasmine De Los Santos, an overachieving high school student living in California with her Filipino immigrant parents, gets a shocking revelation when she learns that her entire family is undocumented. Unable to accept a prestigious scholarship she has been awarded, Jasmine is forced to re-examine everything that she has worked so hard for. A budding romance with a Republican congressman's son adds another challenging element to Jasmine's upended life. A well written, sensitive portrayal of a family in crisis, with an immensely likable main character. Unfortunately, this story is super timely at the moment, and would make a great read for anyone interested in the impact of legislation on immigrant families.
–Kristy Pasquariello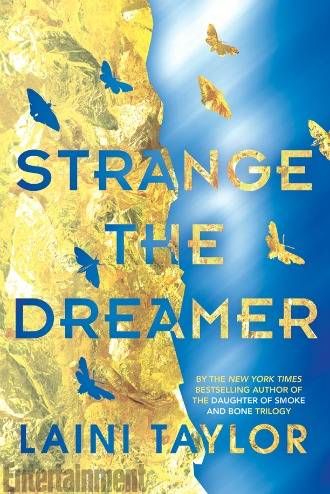 Strange the Dreamer by Laini Taylor (March 28, Little Brown for Young Readers)
I magically managed to snag an advanced copy of this book, and it definitely earned its spot as my selection of 'most anticipated book of 2017.' With lush and lyrical writing to linger on, a fascinating world to explore, and characters to care about, it's absolutely enchanting.
—Molly Wetta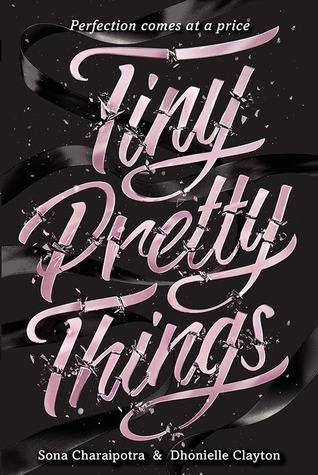 Tiny Pretty Things by Sona Charaipotra and Dhonielle Clayton (Harper Teen)
I finally got around to reading Tiny Pretty Things and it was even better than I was hoping. Ambitions young women who are not always nice vying for their shot, ballet, boarding school, and a diverse cast of characters… these are a few of my favorite things. Bette is the seemingly perfect blond who has everything. She expected to follow in her sister's footsteps to but other girls keep getting in her way. First there was Cassie, another music box ballerina whom teachers and audiences loved. Then it was Gigi, an African-American dancer who appeared out of nowhere and just as quickly began rising to the top of the class. The daughter of a Korean mother and a White father who both danced, June practically has ballet running through her blood. Yet she is always the understudy, never the star. June is sick of never being the one chosen and she's ready to do something about it. Tiny Pretty Things was all I wanted and more.
–Tiffani Willis
Universal Harvester by John Darnielle (Farrar, Straus and Giroux, 2/7/2017)
In Darnielle's latest novel, customers of a rural Iowan video rental store have been returning VHS tapes complaining of footage on the tapes that doesn't belong. When video store employee Jeremy decides to take a look, he finds black-and-white footage shot in a barn, with only the sound of someone's breathing in the background. Disturbed by the scene, he reluctantly finds himself in search of answers. Think of a less-supernatural-more-psychological version of the 2002 film The Ring. This novel was striking in a much quieter way than I anticipated, but it is an immensely captivating read nonetheless.
— Sophia Khan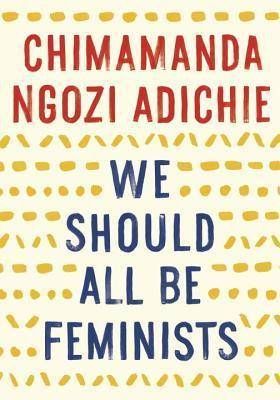 We Should All Be Feminists by Chimamanda Ngozi Adichie
I wish this were required reading for everyone. I have been recommending it to every person I know. It's a short book, took me around an hour and it is so worth it. Based on a TED Talk by the same name, Adichie discusses the weight and stereotypes around the word "feminist" and why we should all identify as such. I recommend this book as a gateway to gender studies and feminism because it is very accessible, especially to those with no experience in reading/studying these subjects. My mother is not a reader but she picked this up on my suggestion and loved it.
— Patricia Elzie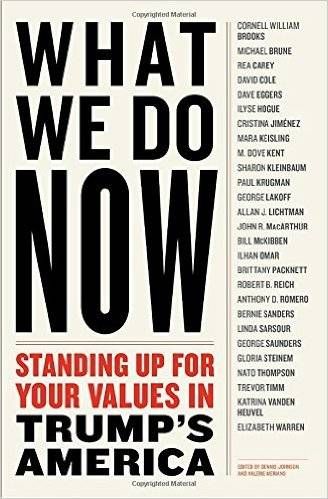 What We Do Now edited by Dennis Johnson and Valerie Merians
Turning on the news sends my anxiety skyrocketing and my hope plummeting. When I picked up What We Do Now, I didn't expect that hope to be rekindled – yet here we are. What We Do Now is an essay collection from dozens of politically involved people, including the heads of ACLU and various activist organizations, talking not only about what has happened in the political world, but what they're doing to fight it, and what you can do to help. It's incredibly hopeful to see people organized and ready for action with a concrete plan. A must-read for anybody who needs a rekindled spirit.
— Nicole Brinkley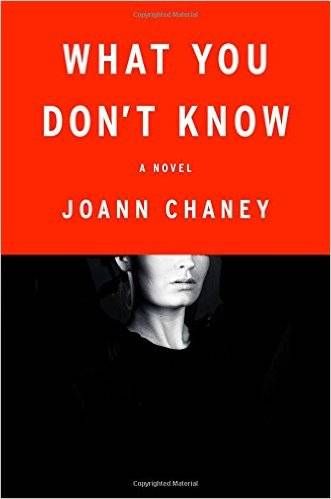 What You Don't Know by JoAnn Chaney
Crisp, dark, brutal and worth every nightmare it gave me. Chaney's serial killer is chilling, her characters are humanly flawed, and her story is intense which creates the perfect recipe for a page-turner. The novel changes point of view at first between three characters (a journalist willing to do anything to get back the career she's lost; the oddest pairing of detectives; and the serial killer's wife who can't escape her husband's crimes) before later adding more as the story unfolds—with the convicted serial killer in prison, who is committing the new murders? Between What You Don't Know and The Dry both being exceptional debuts Jane Harper and JoAnn Chaney are on my anticipating-their-next-book list and Flatiron Books has become a favorite publisher.
–Jamie Canaves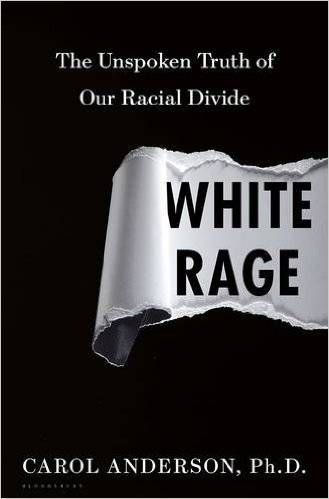 White Rage: The Unspoken Truth of Our Racial Divide by Carol Anderson
Heart-breaking, infuriating, and absolutely essential, this book delves into the history of systemic racism in American since the post-Civil War period. Anderson shows who again and again, when black Americans make gains in freedom and prosperity, white Americans come along to tear those gains down. It's a short book, with extensive notes, but it took me a while to read because I had to stop frequently to sit in my anger and frustration at this terrible history. And Trump's proposed investigation into voting and DeVos's declaration that education issues should be left to the states become all the more chilling when you know this history. Read this.
–Teresa Preston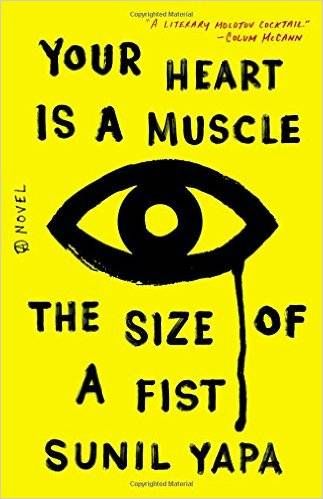 Your Heart is a Muscle the Size of Your Fist by Sunil Yapa
Man, this book is possibly the most suspenseful character study I've ever read. Taking place over the course of one day during the World Trade Organization protest in 1999, this compressed narrative is an absolute gut-punch. I read it in two sittings, 150 pages each and was both in awe of the lyrical and sparse descriptions and the knot in my stomach, not knowing how it was going to all come together. The chapter narration switches among seven characters, and each person is a unique, beautiful, complicated person and it's not clear until the end how each of them fully impacts the others, if they do at all. In light of the protests and resistance against our current political climate, this is more timely than Yapa probably intended, but it is a worthy and necessary read.
–Rachel Manwill