Riot Round-Up: The Best Books We Read in January
This content contains affiliate links. When you buy through these links, we may earn an affiliate commission.
We asked our contributors to share the best book they read this month. We've got fiction, nonfiction, YA, and much, much more- there are book recommendations for everyone here! Some are old, some are new, and some aren't even out yet. Enjoy and tell us about the highlight of your reading month in the comments.
____________________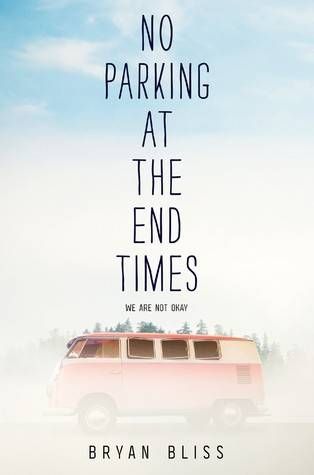 No Parking at the End Times by Bryan Bliss (February 24, Greenwillow)
No Parking at the End Times is Bryan Bliss's debut novel, and it's a knockout. Where many stories of the rapture in YA happen prior to it happening, this takes place after the failed event. There's been a really interesting trend in YA lately with rapture stories — perhaps because it's a realistic and natural progression after the wave of dystopians — but this isn't really a story about the rapture. It's much more a story about family and togetherness, with a unique take on homelessness. This is a story where the parents fail their kids, despite wanting to do the exact opposite, and that was such a fresh take on parents in YA. –Kelly Jensen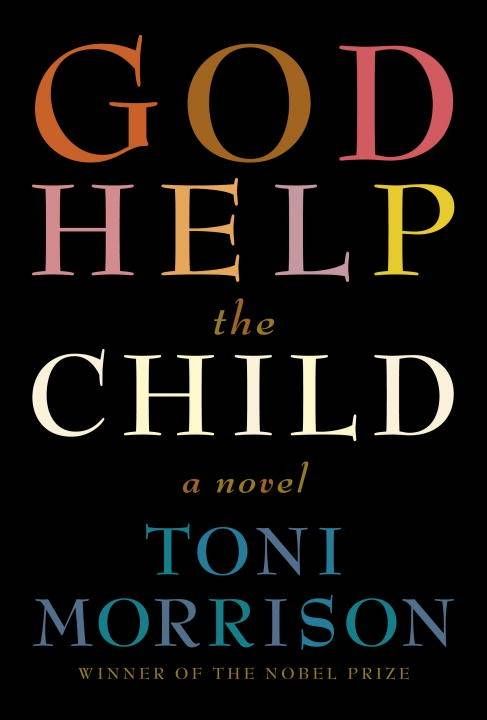 God Help the Child by Toni Morrison (April 21st, Knopf)
This was my first Toni Morrison. It has made me question why I never read her before now. God Help the Child revolves around a woman named Bride, born with blue-black skin, a sin for which her mother had no forgiveness. She and seemingly everyone she knows have faced scarring childhood trauma. Those traumas make up the central theme of the book: how our childhoods affect us for the rest of our lives. The decisions we make, the people with which we choose to associate, and our worldviews are deeply affected by our childhoods. The book is also about the lies we tell to others and ourselves to justify our actions. God Help the Child is short, brutal, bittersweet, and stunningly beautiful in its execution. –Chris Arnone
The Last Time I Saw Amelia Earhart: Poems by Gabrielle Calvocoressi
This 2005 poetry collection deserves to be read by as wide an audience as possible. These are Poems For People Who Hate Poems. Calvocoressi writes accessible verse without sacrificing any of the linguistic beauty we might expect from well-crafted poems. She writes of a dog being rescued after falling through ice, of a brutal beat-down in a boxing match ("the ref's just glad it isn't him"), of a town poisoned by industrial waste, of an adult drive-in movie theater where cars parked in a field are illuminated by huge expanses of bare flesh, and–yes–of Amelia Earhart. The collection's centerpiece, however, is the 22-page cycle of poems about the 1944 Hartford Circus Fire where she describes–in vivid, heart-wrenching detail–tents filled with smoke, fire that begins "like applause; / first one scream then a thunder / of animals and heat," and band members who blister their lips on horns as they bravely play on in order to calm the panicked crowds. This poem, like the collection as a whole, is breathtaking in its beauty, violence, and empathy. –David Abrams
Citizen: An American Lyric by Claudia Rankine
This book of prose poetry punched me in the gut. I think it can be hard for those of us in the dominant culture to really understand the experience of oppression. Rankine uses second person to tremendous impact to draw the reader — any reader — into life as a black woman in America. This is a hard but essential, exquisite read. Rankine is a massive talent and she forces the reader to confront truths we'd perhaps prefer to ignore, but this unflinching look at America in the age of #BlackLivesMatter is critical. Consider it assigned reading, in the best possible way. –Brenna Clarke Gray
The Fair Fight by Anna Freeman (April 14, Riverhead)
Ruth is born in a brothel in Victorian England and makes her way in life by bare-knuckle boxing. Charlotte is born to money and status, but her existence is a total ruin. Their paths converge and they must fight- often literally- against the men who would rule them and decide their fates. This is the ballsiest book I've read in a long time, and I inhaled all 480 pages in a sitting (a long sitting, but an engrossing one). It's brash and brave and unflinching- a violently satisfying read drawn as tight as corset stays. –Amanda Nelson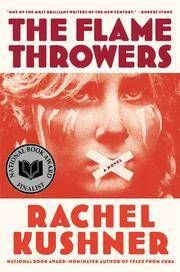 The Flame Throwers by Rachel Kushner
Kushner's novel The Flame Throwers employs tension so ridiculously well, it feels like the author always has her reader on a very tight line. The first three pages of this book are some of the most intense that I've ever read (someone dies and someone murders using a unique motorcycle-themed weapon). Similarly, a later motorcycle crash left me a little out of breath. I had to read it out loud to really grasp how the author was describing speed so well, and even using the blurry pace of a crash to her advantage. The story draws on many different concepts, characters, and two different timeframes, so it can be hard to see the plotline's structure as you go, but at the same time, this means there is no predictability in this novel. It is just so unique, I'm going to have to read it again to really soak this one in. –Jessi Lewis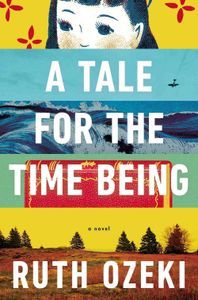 A Tale for the Time Being by Ruth Ozeki
A Tale for the Time Being patted me on the head and then tore my heart out through my throat. It's got Hello Kitty lunchboxes and Zen Buddhist nuns. A chatty Japanese teenager in a Tokyo fetish cafe. A struggling novelist on a remote Pacific island. Magic and superpowers. Naoko Yasutani is 16 years old when she decides to write about her great grandmother's life in a Buddhist temple. But when her diary floats across the ocean in a plastic bag and washes up on the British Columbia coastline, it's discovered by a writer named Ruth who becomes obsessed with the mystery of Naoko's life. What begins as a wacky and charming story soon dives off the cliff of the dark and difficult, with Big. Existential. Questions. about war, disaster, and suffering. I'm just a little bit mad that it kept me up with existential angst at night, but it's still one of the best books I've read, ever. –Rachel Smalter Hall
Gemsigns by Stephanie Saulter
Imagine a future in which genetically modified humans are not only possible but standard, and society is struggling to come to grips with the definition of humanity. Wait, you don't have to, Saulter already imagined it for you. Gemsigns came out this past summer, and the only reason I'm not more upset about waiting until now to read it is that it makes the wait for the sequel (out in the UK, but not in the U.S. until May) shorter. Saulter's characters are compelling, villains and heroes alike — from the mysterious little boy at the crux of the plot, to the evangelically inspired (and psychotic) leader of the "godgang," to the scientist just trying to get all the data in a row. Her plotting is aces; there are twists and turns, fight scenes and pitched political battles, as well as moments delving deep into the world itself. For fans of science fiction, The X-Men, and politically timely literature. –Jenn Northington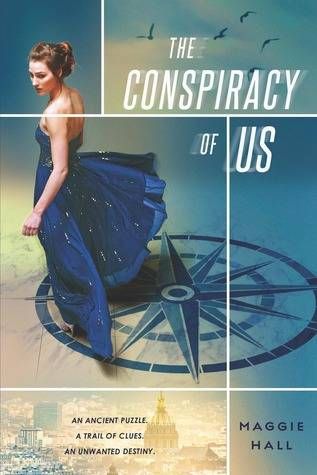 The Conspiracy of Us by Maggie Hall
Sometimes when I find out a Young Adult book is the first in a series, I hesitate a bit. I've been hurt by series before. Sometimes I'll wait for the reviews to trickle in, or wait for the second or third book to hit. But when you send out a press release promising a YA version of The Da Vinci Code, all that hesitation gets thrown out the window. Or in the case of Maggie Hall's The Conspiracy of Us, thrown out the window after breaking a code while wearing a fancy ballgown and masquerade mask. Possibly with an explosion in the background. And maybe in slow motion. The hesitation, that is. Not me. I can't make a ballgown work. Hall totes the reader around the Europe in a really fun adventure that is the first in a planned trilogy. The protagonist, Avery West, discovers she's part of a secret society, and is the key to a secret that could throw the world in chaos. So, we're taken on an epic thrill ride as she seeks to unravel the mystery behind all of that, trying to save the world while falling in love. I should note that I tore through this book in a single weekend, loving every page. Really excited to see what happens next in Hall's series. –Eric Smith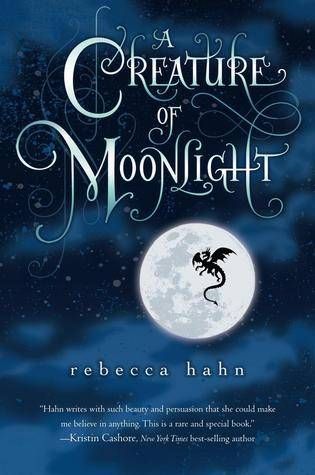 A Creature of Moonlight by Rebecca Hahn
Marni is just the flower girl, living alone in a cottage on the outskirts of the village with her Gramps and her garden, but also she is the daughter of a dragon, and the daughter of a murdered princess, and she will have her revenge. When Gramps dies, Marni is forced to go live in the castle with her uncle, who slew her mother to keep the rapidly encroaching woods from consuming the country entirely, because crazy shit happens when you sleep with a dragon.
Marni herself is the sort of fierce, fractured heroine I can get behind. What do you DO when your uncle murdered your mother but living in the castle is super comfortable and busy and also the wood creatures (flame-eyed women and griffins and shit, not, like, fawns) keep calllllllllling you because you are the dragon's daughter? What. Do. You. Do. It's grittier than I'm making it sound, and just the right amount of dark to be interesting without being all like Look How Edgy and Raw I Am. –Raych Krueger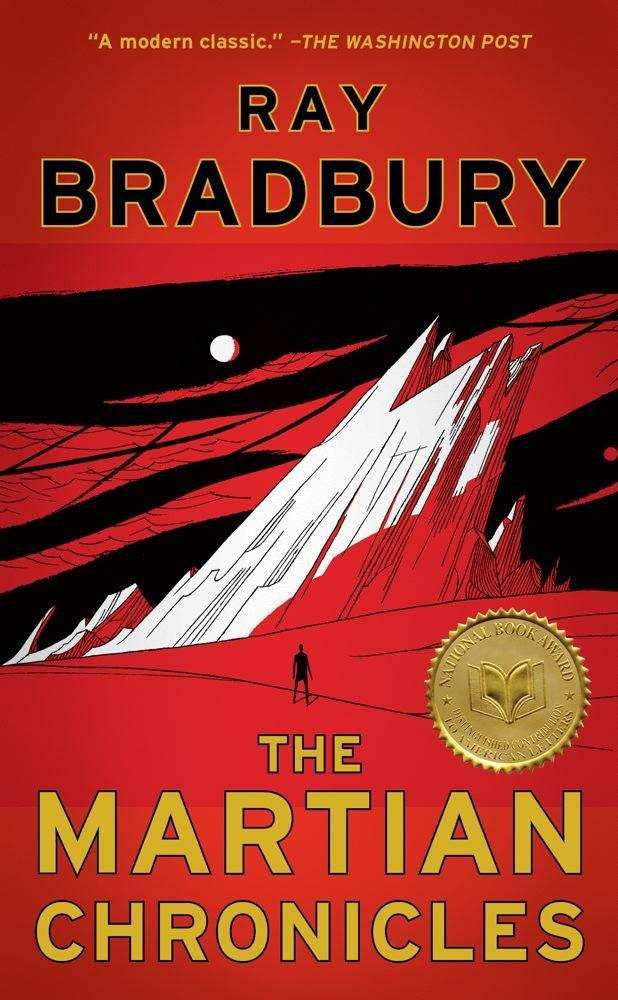 The Martian Chronicles by Ray Bradbury
I know, it's ridiculous that it took me so long to read this, but man oh man was it fantastic. Bradbury had written these short pieces imagining the human colonization of Mars over a period of years, and then was asked to weave them together into what became The Martian Chronicles. It's a fascinating exploration of the human drive to recreate home/Earth/the familiar in even the most alien settings. We meet Martians who are humanoid, Martians who are blue "balloon-like" creatures who exist as pure consciousness, humans who feel more at home on Mars than Earth, and any number of other scientists, explorers, and entrepreneurs who try (and ultimately fail) to turn Mars into the planet they left behind. If you're a Bradbury fan but haven't yet read this book, drop everything you're reading RIGHT NOW and read it. –Rachel Cordasco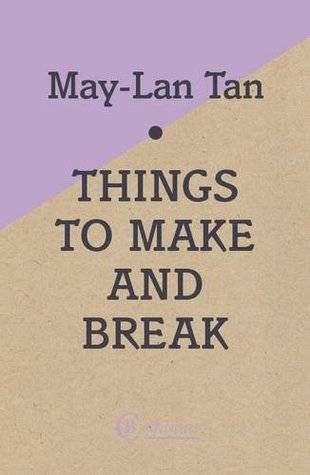 Things To Make And Break by May-Lan Tan
It's hard to believe this is Tan's debut collection, these stories are so assured and vividly original (and in fact, it was shortlisted for the Guardian First Book Award). Tan's characters inhabit uncomfortable margins, and these are often uncomfortable stories, but so gorgeously told that they read more like dreams or memories than fiction. Fans of Kelly Link will dig right in to these dark, surreal gems. –Sarah McCarry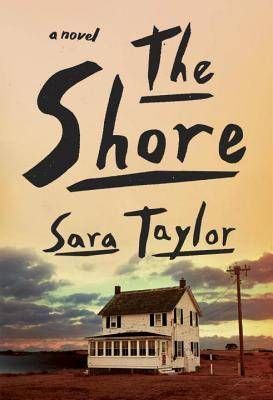 The Shore by Sara Taylor (UK – March 26, William Heinemann; US – May 26, Hogarth)
The shore in question is the collective name for an ellipses of islands dotted off the Virginian coast. It is a place of magic, drug addiction, domestic abuse, doomed love, illicit distilleries, wild ponies, and shell-dappled roads. Treating time as a game of hopscotch, Sara Taylor's debut novel traces the ebb and flow of the islands' families over several centuries and into an imagined future. It's an accomplished balancing act, especially for a debut novel. An incidental character in one chapter is a major player in another; what is a whispered old wife's tale in one section is made fibrous reality elsewhere. Generations of characters satisfyingly overlap and entwine. It is a place of sometimes sickening patriarchy and misogyny, so Taylor almost pointedly traces the islands' story through its women. Some are cowed and broken, some dangerously deluded, some strong and resourceful. All have an impact. At full tilt, The Shore reads like a feminist One Hundred Years of Solitude with some Cloud Atlas futureshock thrown in for good measure. It will make your family tree seem charmingly incidental. –Edd McCracken
Brown Girl Dreaming by Jacqueline Woodson
An astounding introduction to poetry for young readers and a reminder to adult readers why sometimes poetry is the only way to tell a story. This is a stunning collection of poems about Woodson's childhood in Ohio, South Carolina and New York. –Leslie Fannon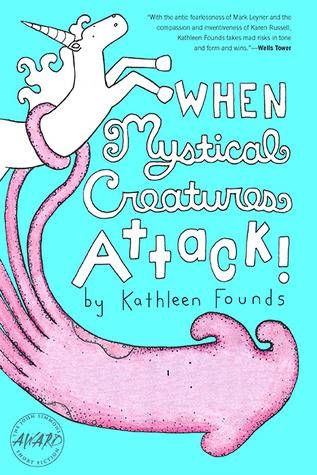 When Mystical Creatures Attack! by Kathleen Founds
Don't be fooled by the blurbs on this book- it's a novel, not a collection of short stories. It's just that the novel is made up of all sorts of nontraditional elements, including high school English class writing assignments, lists of recipes, letters, emails, journal entries, reality TV transcripts, and more. Centering around a high school English teacher in Texas, her mental illness, and a couple of her students, Founds's debut is hilarious and sad and happy and all kinds of other good things. This was structurally the most original thing I've read in a long time, thematically one of the most incisive, and not remotely precious. –Nicole Perrin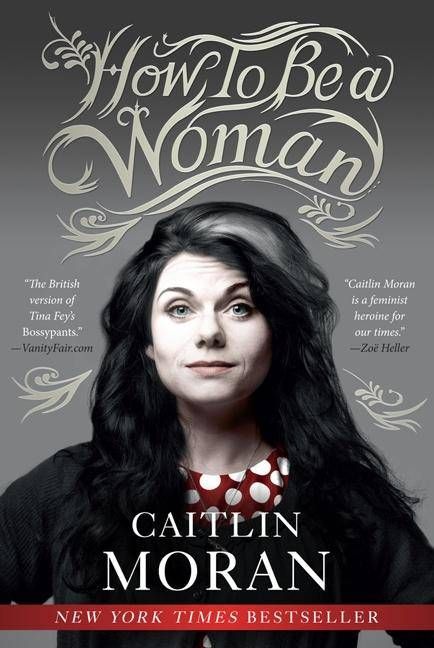 How To Be a Woman by Caitlin Moran
I just can't get over how laugh-out-loud hysterical this book is. Like read-in-public-at-your-own-risk funny. I had to stop reading it in public places because I couldn't make my face do that neutral poker face thing to save my life and people kept trying to talk to me about why I had laughter tears streaming down my face. Caitlin says what many of us have been thinking for years. She also bares her soul with, seemingly, no shame. Basically Caitlin Moran is a badass super heroine for strident feminists everywhere and I'm kind of in love with her now. That is all. –Brandi Bailey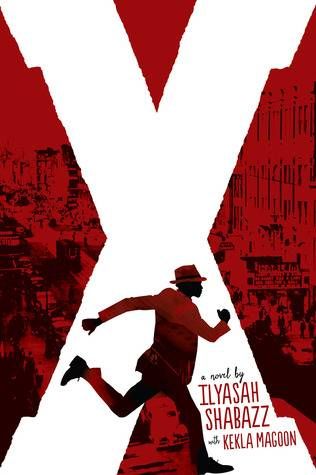 X: A Novel by Ilyasah Shabazz
I'm still stunned (in a WOW WHAT WAS THAT sort of way) by how deeply moving, intimate, and personal this novel is. Daughter of Malcolm X (also known as El-Hajj Malik El-Shabazz and Malcolm Little) Ilyasah Shabazz has recreated her father's tween-teenage years in young adult bookish format, and I could not put it down. From his start in Lansing, Michigan, struggling to keep together with his siblings after their family is (quite literally) torn apart, to the beginnings of the bright lights/big city turn in Boston, which whet his appetite to go full hustle in Harlem-this story is simply captivating and had me falling in love with young Red, hoping he'd make it out alive. Ok, yes, I know how things end, and how far he's going to go. But read this to feel what it's like when a bright young boy realizes he's a color that most of the country hates. Or to feel the sting of being called the N word – not as a joke, but as a threat. Little Malcolm taking his first train trip, and the first time he sees strange fruit, hanging stiff from a Southern tree. It made me hurt, but it also made me happy that this book exists, so I can pass it on and on. –Alison Peters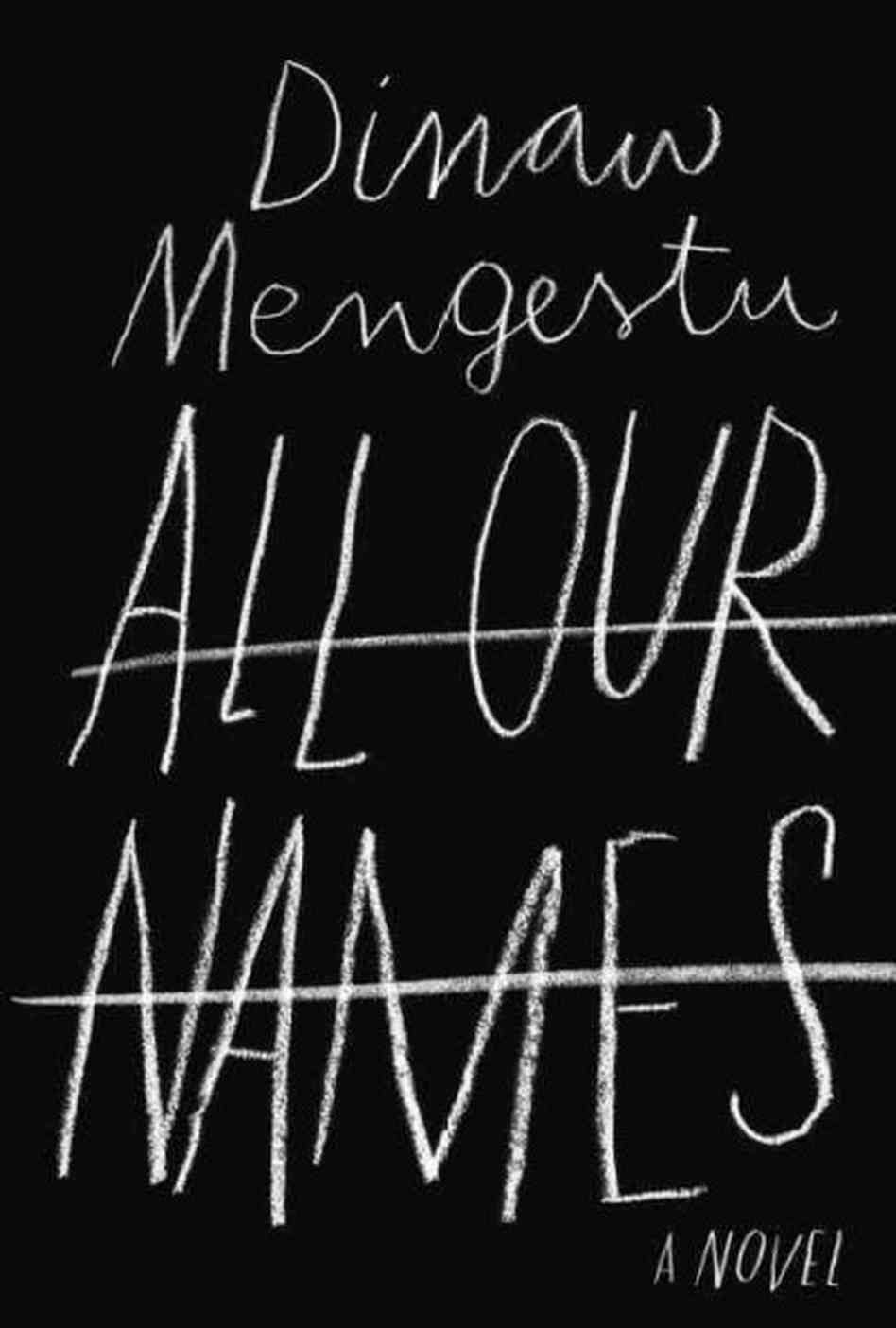 All Our Names by Dinaw Mengestu
This tragic, but ultimately hopeful, story is about the horrors of war, the repugnance of racism, and how love can be redemptive. It's heavy stuff for a slim novel that clocks in at just over 250 pages. Two narratives alternate– both take place in the early 1970s, one in Kampala, Uganda during a time of upheaval and revolution, the other soon after in a small midwestern town after one of the characters has narrowly escaped Uganda with his life. For the latter, our narrator is a mid-20s woman named Helen, a social worker assigned to other man's case. Mengestu is masterful at maintaining the drama and intrigue (even after we've already figured out how our narrator has made it to America) in both narratives. I gulped the last 150 pages of this novel in one binge– a really fantastic read. –Greg Zimmerman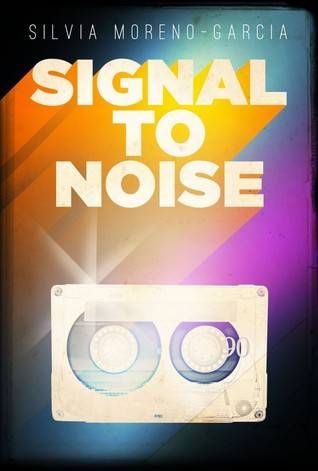 Signal to Noise by Silvia Moreno-Garcia (February 10th, Solaris)
Signal to Noise finally jolted me out of a reading dry spell and into a coming-of-age story about misfits and pseudo-punks in Mexico City. Three friends discover that they can rise above their loserdom with the magic they discover hiding in their vinyl record collections, but the costs of magic end up being painfully high. This book reminded me a lot of Ready Player One and I really liked it. Bonuses: the name of one of the characters is Vicente Vega, which I want to believe is a Pulp Fiction reference, and the cover art of this book makes me ridiculously happy. –Susie Rodarme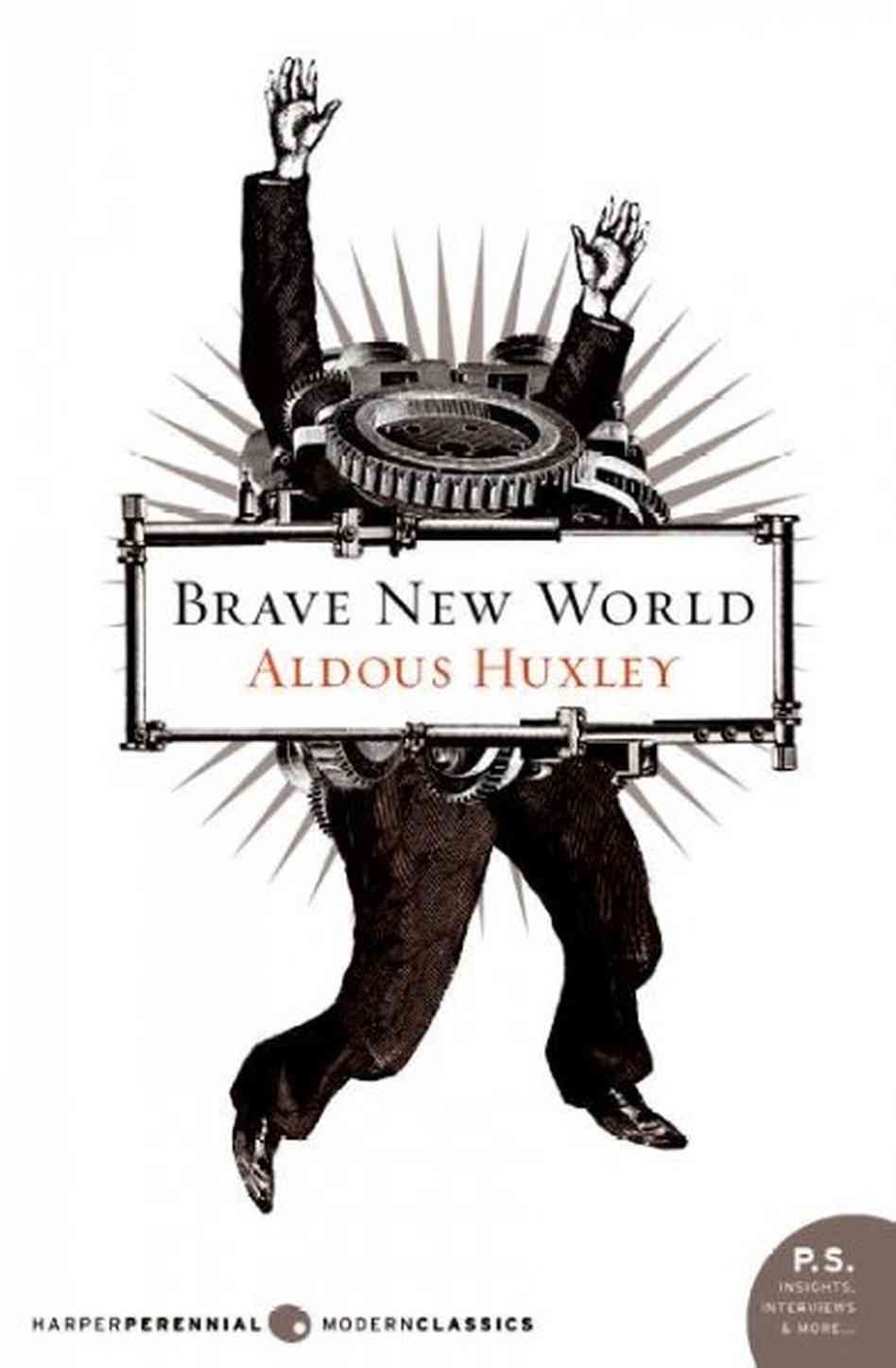 Brave New World by Aldous Huxley
For a book that came out more than eighty years ago, the realism of the science fiction, and it's shock value, remain impressive. Brave New World addresses the relationship between happiness and freedom, questioning society's priorities, and where our cultural trends could lead us. The plot serves largely to paint a picture of the world in which they live, but it's a world worth exploring if only for the thrill of dystopian horror it can bring if you think about it for too long. –Rah Carter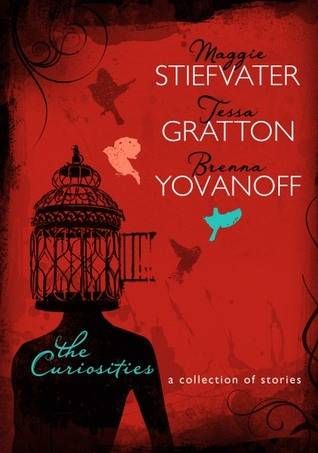 The Curiosities by Maggie Stiefvater, Tessa Gratton, and Brenna Yovanoff
These three authors went from critiquing each others' manuscripts to launching a website in which they wrote and put up a short story a week, fast and loose, to then gathering them together in this book. They're excellent short stories (hardly a surprise, because they're all fantastic writers, as their large and excited fanbases will attest) but what really makes this volume such a draw is that the three authors went through and doodled all over the stories, wrote notes in the margins, and generally chattered away with themselves, each other, and with us, the reader, along the way. It's like a fun, light-hearted annotation. Absolutely a blast. And it doesn't hurt that the short stories themselves are brilliant. –Peter Damien
Miss Hazel and the Rosa Parks League by Jonathan Odell (February 4, Maiden Lane Press)
This book takes readers to an uncomfortable-but-necessary place: pre-Civil Rights Mississippi. It is the story of two young mothers: Hazel, who is white; and Vida, who is black. They have two things in common: the devastating loss of their young sons, and a deep loathing for one another. Their lives become intertwined after Hazel suffers a breakdown and Vida is hired by Hazel's husband as the family maid. The burden of her own loss is coupled by the racial injustice she faces through the county sheriff. The two women reluctantly forge a bond and the town of Delphi, Mississippi is turned on its head. Readers who liked The Help will love it. Readers who hated The Help will really love it. Odell based Hazel and Vida on his own mother, as well as the woman who raised him. The book is a story of true redemption, as opposed to a condemnation of place, time, and circumstance. Deep in context and rich with history that is never easy to put into words, Miss Hazel is sure to please the pickiest of Southern fiction readers. –Emily Gatlin
Flappers: Six Women of a Dangerous Generation by Judith Mackrell
The 1920s was a big, flamboyant decade, and the women profiled in Flappers – Josephine Baker, Tallulah Bankhead, Diana Cooper, Nancy Cunard, Zelda Fitzgerald, and Tamara de Lempicka – were beacons of that age. What I thought was great about the book is that Mackrell shows how pushing boundaries had consequences for each of these women, without making those consequences part of a cautionary tale about how women "should" behave. Like much of the western world in the 1920s, these women burned bright and burned fast, stamping their personalities firmly in a decade that still has repercussions today. –Kim Ukura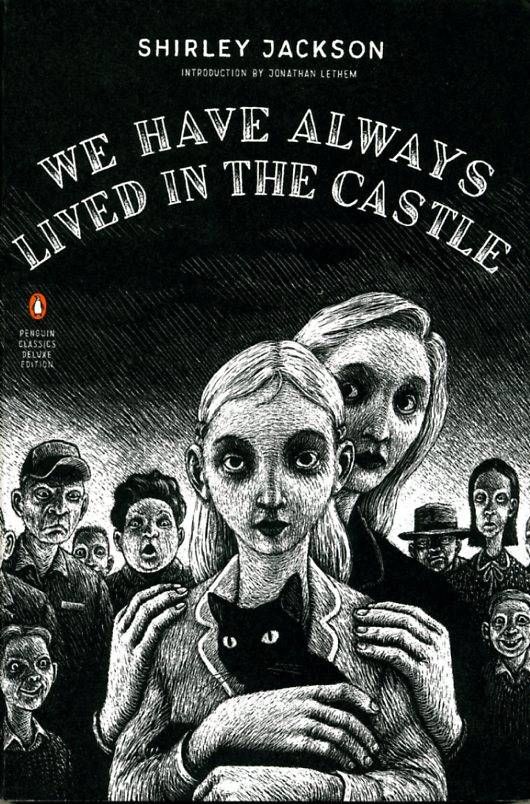 We Have Always Lived in the Castle by Shirley Jackson
This is a really wonderful, odd, dark little story. It was the cover that caught my attention at first, and when I saw it was a book by Shirley Jackson I just had to have it. It tells the story of two women who live in a large house with their wheelchair-bound uncle. The rest of the family had been killed during a meal a few years back, when someone put arsenic in the sugar bowl. The sisters are shunned by the people in town and only Merricat, the younger sister, ever leaves the house, once a week for supplies. The townspeople taunt her, and the children sing songs about them. And we are left guessing…who put the arsenic in the sugar bowl? –Johann Thorsson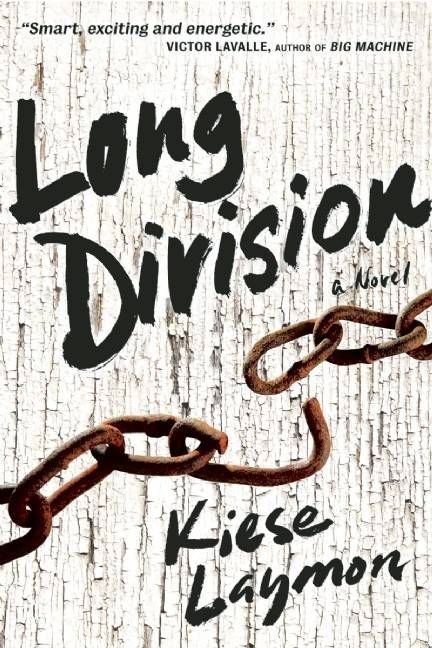 Long Division by Kiese Laymon
This book tackles so many things, and pretty well, from viral videos to race in America to time travel. Time travel confuses me, so I think I missed some stuff, but I didn't even care because I loved the protagonist so, so much. Sometimes it's hard for me to stay with a narrative about a teenage boy because misandry (I KID), but City is just so damn funny and smart, and he cracks wise like no one else I've read in a long time. I've wanted to read this book for ages, and I'm so glad I finally did. I loved it. –Jeanette Solomon
The Unquiet Dead by Ausma Zehanat Khan
I love a good mystery novel and this is a GOOD mystery novel. It takes place in Canada- one of the main characters is a Pakistani muslim man, the other is a women whose father is a former detective. They are working on a case where a man has fallen off a cliff to his death and they are looking to see if it was an accident, suicide, or murder. As they look into his death, they find out that he may be a war criminal who had ties to the Bosnian War in the 1990s. It is such a unique book, but still perfectly rings all of my mystery bells in the best possible way. Plus it does a great job of integrating facts about the Bosnian War to help educate readers about the unknown aspects of this war. –Rincey Abraham
A Darker Shade of Magic by V. E. Schwab
The latest novel from powerhouse writer Victoria Schwab of Vicious fame (which is also an excellent read)- she trades in superpowers, vengeance, and twisted morality for magic, pirate queens, and alternate realities. Kell hails from Red London, a land redolent with wild magic. He's one of the last Travelers, a magician able to traverse to worlds that mirror his own: Grey London (drab and mundane), White London (filled with cruel magic and crueler kings) and Black London (barren and destroyed). But when he comes across an old artifact from the dead world and picks up a tenacious, wicked companion in Delilah Bard, (a thief from Grey London), he has to figure out the mystery of the artifact before every world succumbs to the same darkness that killed Black London. Schwab is in her comfort zone when everything around her characters is going to hell in a handbasket and boy, does she deliver in ADSoM. There's all the adrenaline and magic you could want, but also plenty of heart and longing. Whereas Vicious was dark and brutal and had a sort of melancholy hope, here, Schwab lets her characters pause for breath, lets them feel and yearn and allows for some humor, balancing out what could've been a non-stop, action-packed novel. While it takes a little time to get going and wraps up a little too neat, I enjoyed A Darker Shade of Magic immensely, and can't wait to see where Kell and Lila sail to next. –Martin Cahill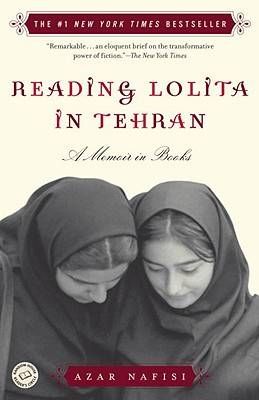 Reading Lolita in Tehran by Azar Nafisi
I'm years late to the party here, but Reading Lolita in Tehran had long been sitting on my shelves, and I'm glad I finally made it. Azar Nafisi left her teaching career when it became impossible for her to teach at the university under the rules forced upon her by the Islamic Republic of Iran. In place of teaching at the university, she met with a group of female students in her home, and they read Jane Austen, Fitzgerald, Henry James, and Nabokov- books that were forbidden. This book was a hard read on several levels. It's hard to read about women being subjugated, about the loss of their rights and safety and stability. It's hard to witness the author looking back, often with regret and anger, at how the regime came to power. It's difficult on an entirely different level (but one that I think Nafisi hoped for) to engage with literature on the deep, academic level that she was, to think about its craft and history and literary import, yes, but also the way stories are rooted in our lives, what our relationship to literature is built on, and how we think about creativity and freedom. A hard book, but one that is so worth reading. –Dana Staves
Sweetness #9 by Stephan Eirik Clark
I got this book as a gift for the holidays and it was the first thing I read in 2015. I'm glad I read it before returning to work, because otherwise it would've distracted me to no end. Clark's novel comically examines the food trends in the U.S., and to some extent worldwide, over the past few decades. It's weirdly funny, yet eerily believable. There are some strange White Noise-style moments between the protagonist, David Leveraux, and his family members. Furthermore, Clark nails the sense of disparity Americans have between what they eat and where it comes from. These motifs make Sweetness #9 remarkably relatable, and will leave you considering what you eat for weeks after you've set the book back on your shelf. –Aram Mrjoian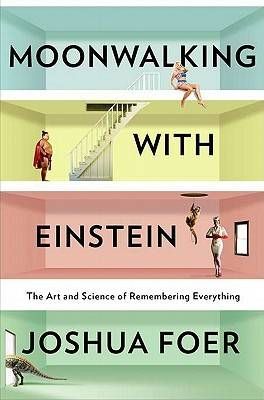 Moonwalking with Einstein by Joshua Foer
I haven't yet tried to memorize the exact order of a shuffled deck of cards in under two minutes, but this book really made me want to try. Joshua Foer was covering the USA Memory Championships one year, started asking questions about how, exactly, the competitors managed to pull off their astounding feats of memory, and one year later found himself competing in the finals of the same event. What Foer details between those two events is his deep dive into the history of memory as a cultural and educational tool, as well as a personal examination of his own memory, and the attempts he makes to improve it using the ancient techniques he encounters en route to the Memory Championships. Part self-help, part scientific history, part personal narrative, Moonwalking with Einstein is a funny, thoroughly engaging non-fiction read, filled with moments that will tempt you to create your own Memory Palaces to fill with whatever memories you wish. Heck, if you only get better at remembering where you put your keys, that's a win, right? –Josh Corman
Listen, Slowly by Thanhhà Lại
I often find that the more I love a book, the harder it is for me to express that love in words. It's extremely frustrating. So imagine right now as I write this that I'm waving Muppet arms (which makes it hard to type) and wearing a kite-eating-tree grin, because holy cats, I LOVE this book! Let me try and explain: It's the end of the school year, and twelve-year-old Mia is looking forward to spending her summer soaking up the sun on Laguna Beach, trying to catch the eye of the boy she has a crush on. So when her parents tell her she has to accompany her grandmother to Vietnam, it is the worst. Thing. Ever. Her grandmother is taking the trip because she has received word that her husband, who disappeared during the Vietnam War, may still be alive. Sulky and mad, Mia is determined to roll her eyes and sigh through the entire trip. Initially, she's certain the humidity, mosquitoes, and culture differences are going to drive her mad. But slowly she awakens to the wonders of the country, and her responsibility and love for her family win out. I loved Mia so much – she's one of the best characters I've read in a while. Sarcastic, smart, and so, so funny. And she brings a wonderful sense of levity to a beautiful, sad story. –Liberty Hardy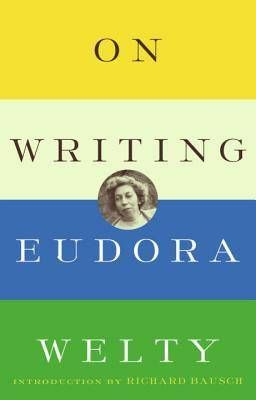 On Writing by Eudora Welty
I'm late in the game when it comes to knowing about Eudora Welty and her lasting influence. It was only two weeks ago that I heard her name and work, On Writing, for the first time (which led to me quickly ordering it at Barnes & Noble). This book is one I'll probably reference and read again for many years to come because it has inspired me as a writer, renewed my faith that I can be original in the year 2015, and that no matter how specific or narrow a character may seem, he or she can still be universal. She writes in a down-to-earth way, which I love because I am tired of pedantic fiction writing manuals. If you're serious about writing or wanting to try your hand at it, pick up this book. You can finish it in two days at the most and walk away with a wealth of information about art and most importantly, how you can reconfigure the craft to your own liking. –Morgan Jerkins
House of Coates by Brad Zellar, photographs by Alec Soth
If you've ever stopped at a truck stop in the middle of a road trip through a monotone landscape, you've probably seen a guy like Lester B. Morrison. Unless you didn't even notice him. Lester, the protagonist of House of Coates, is a loner and kind of vagrant who does his best to fade into the background. But this book is a standout. The exquisitely written story follows Lester's mundane/fascinating movements and is peppered with snapshots (taken by Lester?) that are both humdrum and poignant: A stairway to a basement. A snow-covered minivan. A drawer full of disposable cameras. There's something of a mystery to House of Coates, too, and you're left wondering if Lester is real, after all. Weird yet accessible, I loved this book. –Margret Aldrich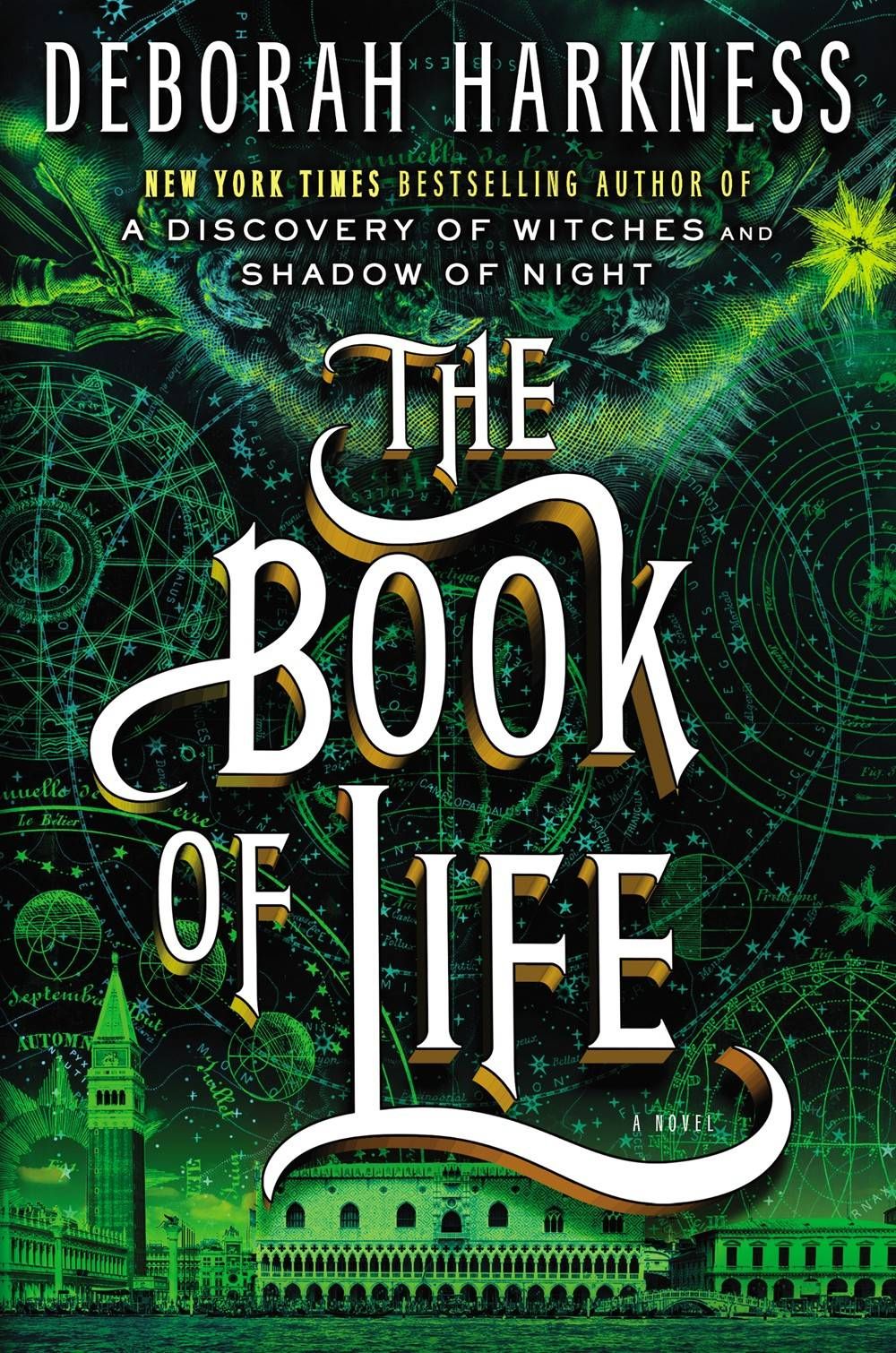 The Book of Life by Deborah Harkness
I have a terrible habit of reading the first two books in a trilogy and then losing steam in the interim between the release of the second book and the release of the third. Often, I'll buy the third book when it comes out and then forget to read it, or start to read it and then realize I can't remember anything that happened in the first two. That's exactly what happened with The Book of Life, the third in The Discovery of Witches trilogy. I started, couldn't remember a thing, and because I liked them so much, went back and re-read the first two. And then I immediately plowed through the conclusion of the series in audio during a couple of long road trips. I couldn't have asked for a more satisfying end to that story. The book had a fully realized plotline within itself, while still tying up the loose ends that dangled throughout the series. Not everything was perfectly tied in a bow, but that's okay; sometimes not everything needs to be so perfectly ended. Characters that were minor characters in previous books had starring roles in the last book (#GallowglassIsMyBoyfriend) and while I dreaded the series ending, I was incredibly satisfied when the end finally came. –Rachel Manwill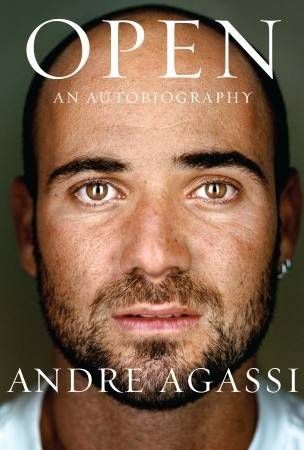 Open: An Autobiography by Andre Agassi
Before reading Open I knew that tennis involved rackets, tennis balls, a net, and lots of grunting. I knew even less about Andre Agassi. Nothing was more fascinating for me in this incredibly well-written book–Agassi can write–than the contradiction of an athlete at the pinnacle of the sport, who hated the sport. For the majority of the book, it's a love/hate relationship, but the balance skews heavily towards hate, the result of his domineering, abusive father who forced him into the career.
My favorite books usually provide a window into a world I will never experience. The life of an elite, professional athlete is as far removed from me as it gets. The pain, the lifestyle, the challenges of juggling family with the insane schedule, the rivalries, the self-doubt and self-loathing, the desire to quit pitted against the hatred of losing. I've rarely been as riveted from paragraph to paragraph. –Josh Hanagarne
Starfish Girl by Athena Villaverde
When considering the defiant, insular world of Bizarro fiction, I often wonder if I like the idea of ​it more than the majority of novels that claim it as a genre. For a style of writing that glories in self-conscious strangeness, many of its tropes can get over-familiar awfully quickly. By contrast, Athena Villaverde's Starfish Girl is an enchanting, deliciously dark revelation that utilises Bizarro, steampunk, body-horror, fairy tales, post-apocalyptic dystopia and a smorgasbord of other influences, while simultaneously escaping their usual attendant clichés. That said, I would wholeheartedly recommend it anyone unfamiliar with Bizarro fiction, as its unique qualities should really be enjoyed without preconceptions. Ohime, the novel's eponymous heroine, may have the unflagging, naive optimism of the Little Mermaid, but the world she inhabits – an underwater dome populated by aquatic mutants and slowly dying from toxic algae – offers a brutal and often hilarious contrast. When fate pairs her with an anemone-dreadlocked assassin, adventure and self-discovery ensue. Villaverde's prose style is deceptively simple, glorying in vivid description, and while the undersea surreality is endlessly entertaining, it is the characterization of the odd-couple protagonists that render the book a beautiful (if slightly dirty) gem. –Sean Bell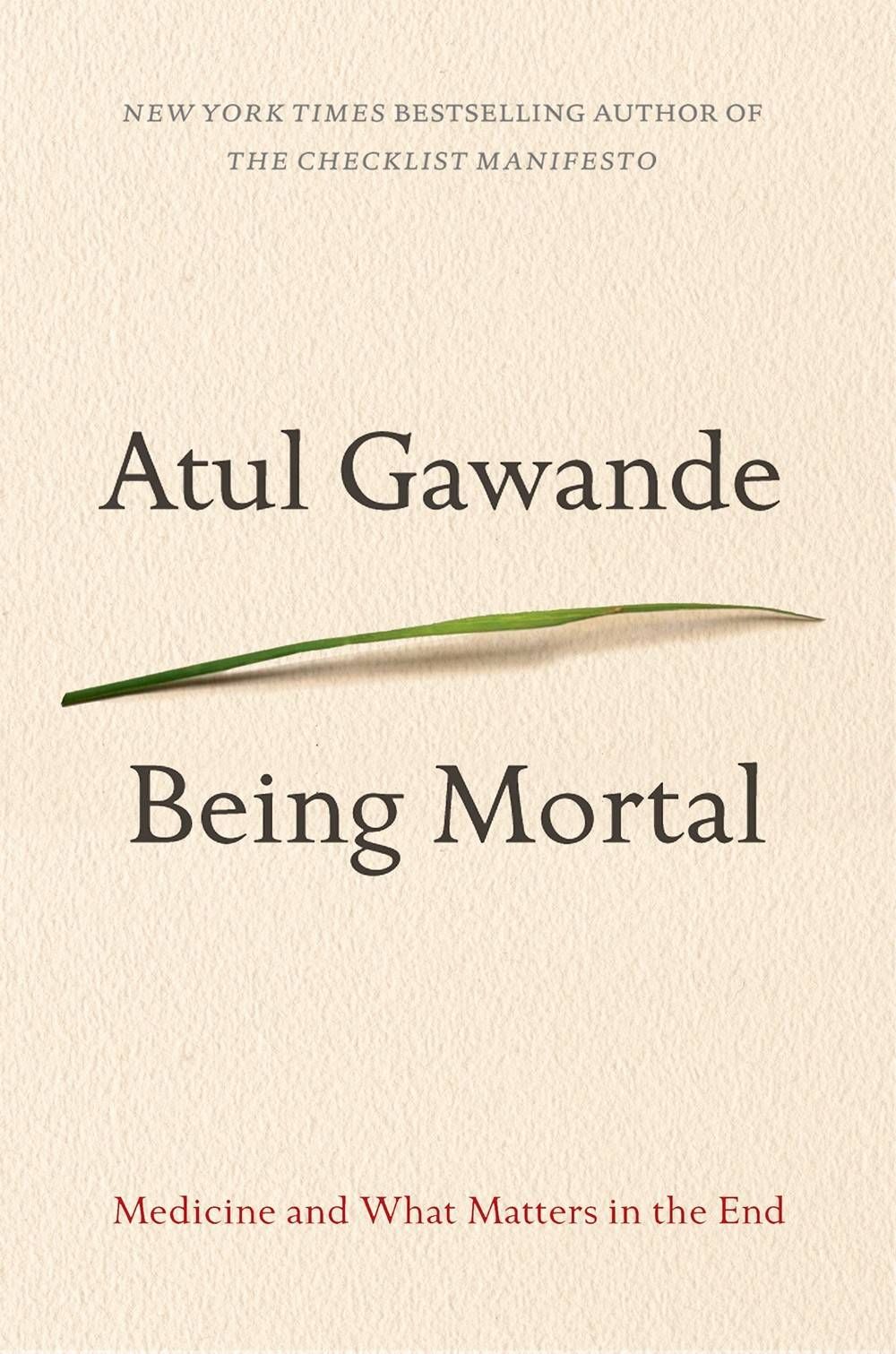 Being Mortal: Medicine and What Matters in the End by Atul Gawande
If you've read Massachusetts surgeon Atul Gawande's New Yorker columns, or his previous books, Better, Complications or The Checklist Manifesto, you know what you're getting with his latest. Being Mortal is a sensitive, encompassing, thoughtful look at how we die in America today, and how we can improve the experience. Gawande weaves heartbreaking and hopeful end-of-life stories (including that of his own father) into a tapestry that includes interviews with pathbreakers in the field, reports on recent studies, and survey results. Gawande explains that we as a society have turned the process of aging and dying into medical experiences, but medicine, with its myopic focus on curing, couldn't be less suited for that role. He rejects the notion that lonely neglect and institutionalized boredom are only two choices as we age. What can we do to help people continue to be the authors of their own life stories as they become more and more dependent? Aren't the endings of stories just as important as the beginnings? I've been recommending this book to everyone. If you're reading these words, you're mortal, and Gawande's book has something to say to you. –Jessica Tripler –
Gabi: A Girl in Pieces by Isabel Quintero
Gabi is the simple diary of one girl as she navigates her senior year in high school. There are cute boys to deal with, high school graduation, pregnancy, poetry, college applications, tacos, etc., etc., etc. Where the book could have become overwrought, Quintero instead writes her main character with a certain self-awareness and honesty that I wish I had when I was in high school. Gabi is strong, smart, and so interesting to read. You're cheering for her from the very first page, through her transformation by poetry, up until the end. I want to place this book in the hands of so many teenagers I know. –Nikki Steele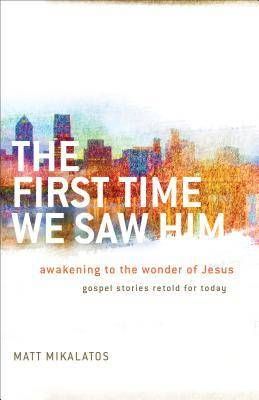 The First Time We Saw Him by Matt Mikalatos
Matt Mikalatos has this way of writing about Jesus that shakes off 2,000 years of dust. In The First Time We Saw Him, Mikalatos retells stories from the life of Jesus, but in a modern context. (Instead of bread and fish, Jesus distributes hot dogs and buns to a hungry crowd. Instead of a camel through the eye of a needle, it's a Mack truck through a keyhole.) He gives backstories to those who encountered Jesus and makes them seem like humans, not felt-board characters. The book combines these retellings with stories from Mikalatos's own life. There is humor and reverence. I've been reading the book slowly, one chapter a day. What I've liked best is it's translated some of the first century customs into situations I know better, and helped me see why exactly Jesus was so controversial. I'd recommend it to the faithful who want to refresh how they look at Jesus, and the faithless who have wondered what the big deal is. –Jesse Doogan
____________________
Get a box of YA books and bookish goodies in the mail every quarter with our new YA Quarterly Box! Sign up here.