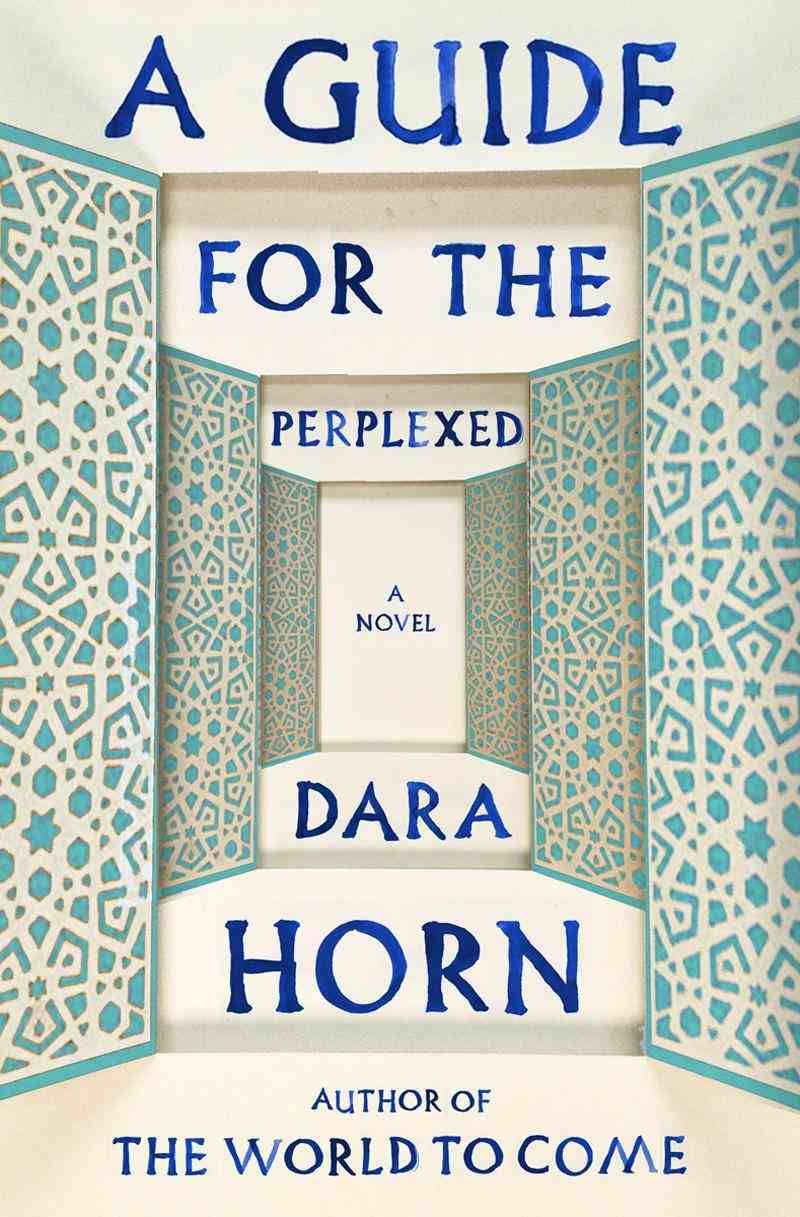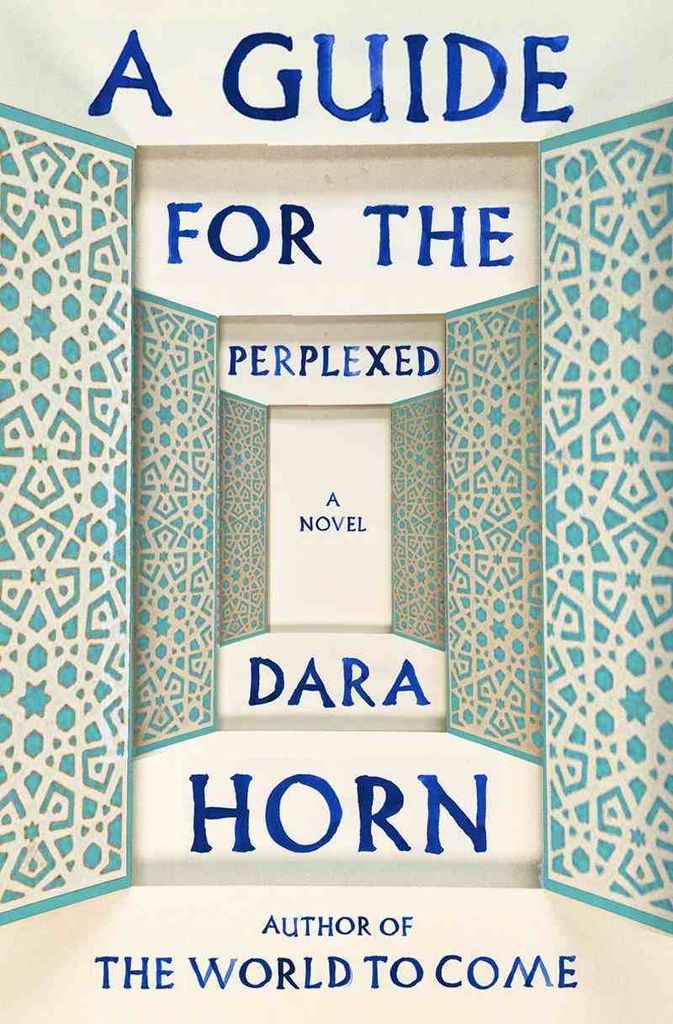 Audiobooks
Riot Round-Up: The Best Books We Read in August
We asked our contributors to share the best book they read this month. We've got fiction, nonfiction, YA, memoir, and more. Some are old, some are new, and some aren't even out yet. Enjoy, and please tell us about the highlight of your reading month in the comments.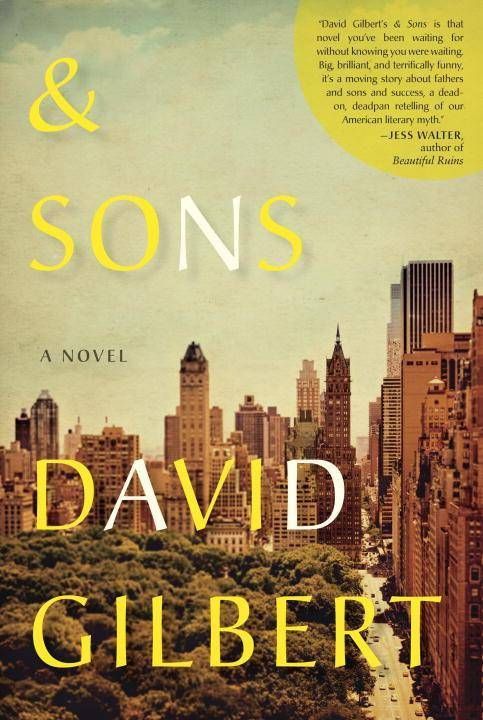 & SONS by David Gilbert
If you're like me, then a high-concept, literary novel about a reclusive New York novelist and his failed relationship with his family is exactly in your reading sweet spot. And if you're not like me (lucky you!), you may still like this immensely great novel anyway. It's got All The Things: a teenager's quest to get laid, a Hollywood actor, and sex and drugs, meditations on literature, fatherhood, family, and a plot twist so unexpected, you'll have to put the book down, go get a snack, come back, re-read, and then decide what to make of it. And if you're still not convinced, this novel's literary cred is impeccable: It's blurbed by Jess Walter and John Irving.
-Greg Zimmerman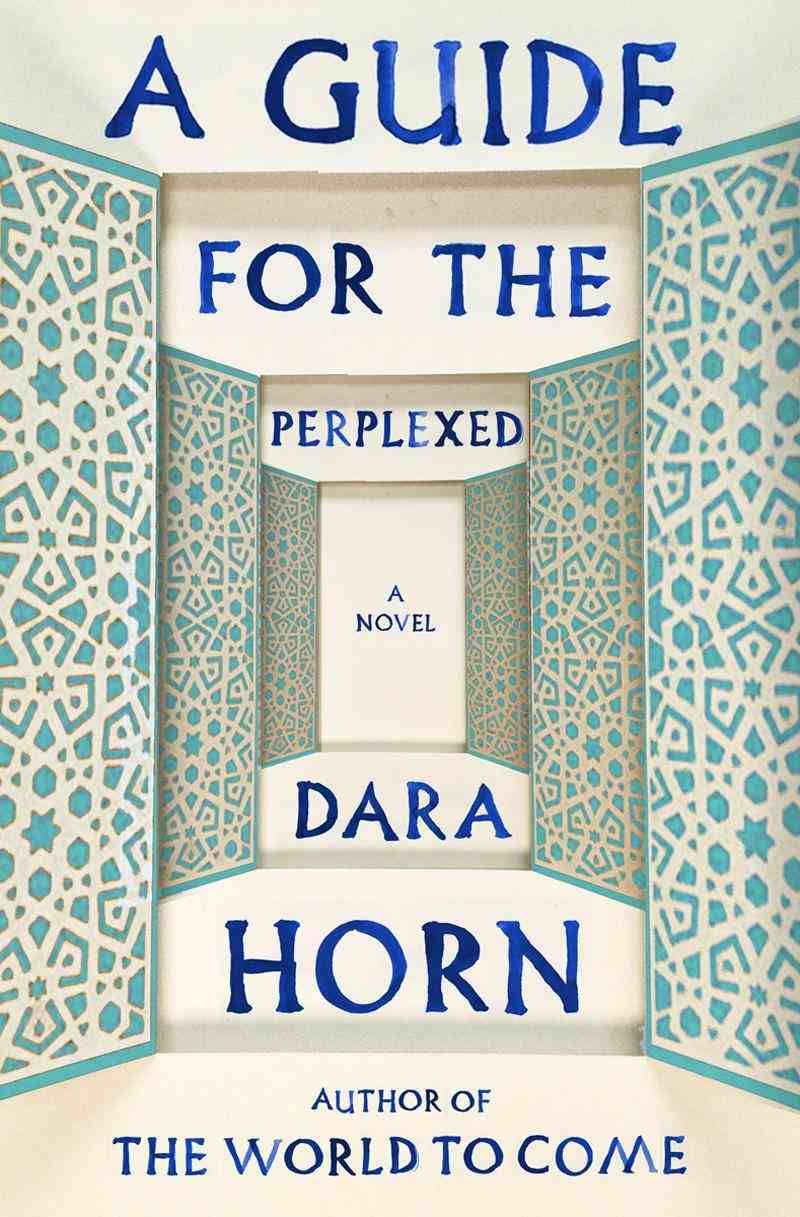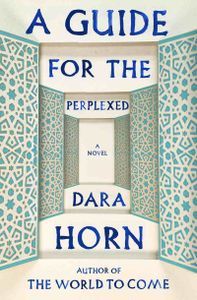 A Guide for the Perplexed by Dara Horn (W.W. Norton, September 9)
A friend handed me this book and said, "I think you'd be into it," and lo! This was one of the most accurate handsells I've experienced in a long time. Horn's newest novel weaves together the storylines of three characters: genius programmer Josie who, on a trip to modern-day Egypt, is kidnapped; a professor in 20th century England, who discovers a priceless cache of ancient documents; and Moses Maimonides, medieval philosopher and scholar. As much about religion and philosophy as it is about sibling rivalry and the damage we do each other, this book is astoundingly well researched, ambitious as all get-out, and utterly absorbing.
-Jenn Northington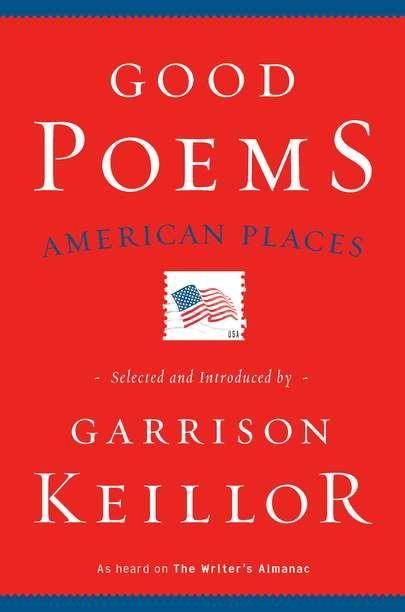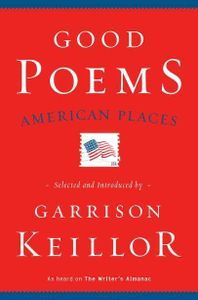 Good Poems edited by Garrison Keillor
Garrison Keillor, of Prairie Home Companion fame, apparently also appears on public radio's The Writer's Almanac every day to read a self-selected poem. He's gathered his favorites into this anthology, and bunched them up in sections according to themes like "A Day," "Lovers," "Sons and Daughters," "Beasts," "Failure," and "A Good Life." The poetry is straightforward and accessible and still it spills over with magic fairy dust, which is my FAVORITE kind of poetry. Lots of old favorites (Frank O'Hara, Anne Sexton, Shakespeare) lots of new favorites (Wendy Cope, Howard Nemerov, Lisel Mueller). Get this for someone you love. Or get for yourself and read select poems out loud to someone you love.
-Kit Steinkellner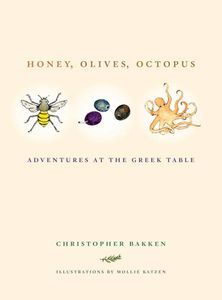 Honey, Olives, Octopus: Adventures at the Greek Table by Christopher Bakken
I hate traveling more than a splinter in the foot, and I can churn out some damn yummy noms in my own kitchen, so travel/food memoirs generally don't scratch my reader itches. But the owner of my local indie raved about this book to me (see also: doing what indies do best) and I took her at her word. Whoooo doggy am I glad I did. Bakken is a poet (like, a real one) and writes about the food of Greece, where he has spent summers for the last 20 years, through that lens. While other travel/food books make me go, "hmm, maybe I'll make try to cook that one day," Honey, Olives, Octopus has me notating all the hotels and restaurants he mentions so I can go skedaddle over there as soon as possible for some chtipiti (mashed feta and hot peppers), grilled octopus drizzled with red vinegar, Cretan bread, and Naxian Graviera cheese. He will utterly convince you that not only is Greek food sublime and underappreciated, but that the terroir, history, and mythology of the place are so ingrained in the cuisine that you have to go there to understand it. I'm off to find my passport (do I have a passport?).
-Amanda Nelson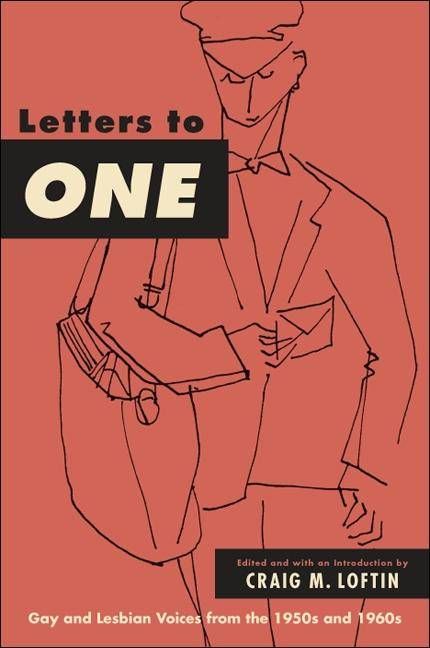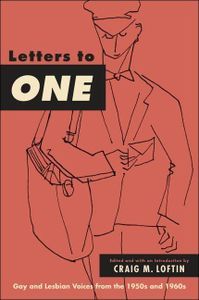 Letters to ONE: Gay & Lesbian Voices from the 1950s and 1960s edited by Craig M. Loftin
"I know you can't answer my question, but how does one find love?" That's how one reader, writing from Omaha, began a letter to ONE magazine in 1963. "There's definitely a big place in the world for us if we aren't afraid." In Letters to ONE, Craig Loftin has collected a number of letters written to the magazine, among the first pro-gay-rights publications in the U.S. I discovered the book while putting together a syllabus, but it's far more than just an assignment for class. It's a window into the diverse, difficult, wonderful, happy, miserable, lonely, satisfying lives of queer people in the decades just before the Compton's Cafeteria Riot and Stonewall. Divided by themes–biography, love and sex, repression, incarceration, representation–the letters are often touching and sometimes strange (one opening, e.g.: "MORE ABOUT THE NUDIE-WUDIES AND ABOUT THE ADJUSTMENT"). Letters to ONE is, in the end, a really rich and incredible read. Go check it out!
-Derek Attig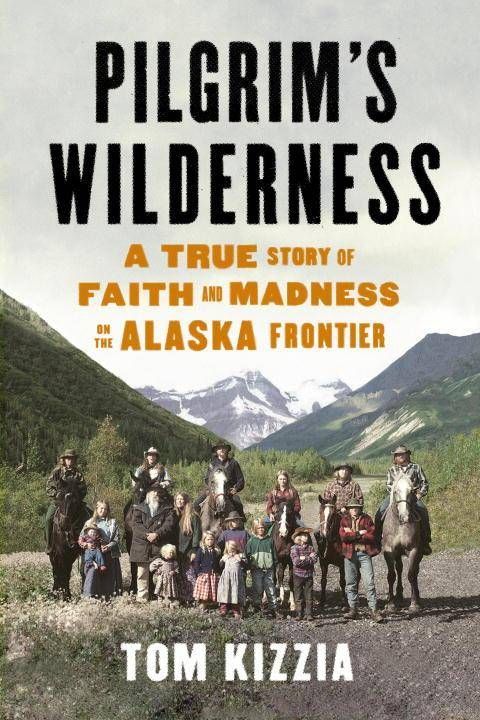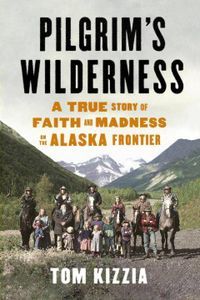 Pilgrim's Wilderness by Tom Kizzia
In 2002, Papa Pilgrim, a reclusive, ultra-religious family man, purchased a 420-acre mining area in the middle of an Alaskan state park. Ignoring the cautions of local park officials, Pilgrim bulldozed a 13-mile road through the national park to the small town of McCarthy so that his wife and 14 children could get to their home. At first, many of his rural neighbors sided with Pilgrim when the National Park Service came down on his little improvement project. As time passed, however, it became clear that like at the Pilgrim family compound was not as rosy as it appeared. Although the ultimate reveal of Pilgrim as a physically, mentally and sexually abusive psychopath is what makes this book scandalous, there's also a ton of interesting back and forth about property rights and life at the edge of America's final frontier. This book is disturbing and hard to put down.
-Kim Ukura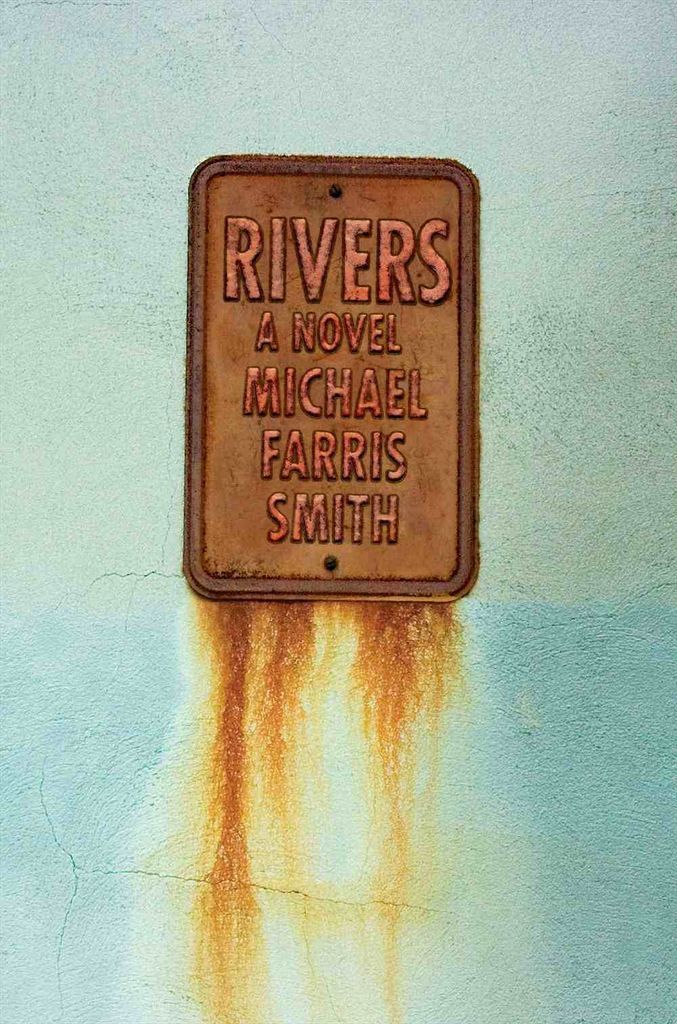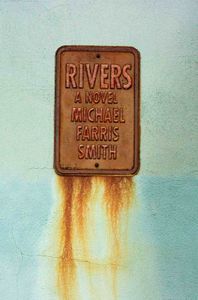 Rivers by Michael Farris Smith (Simon & Schuster, September 10)
August was a dud of a reading month for me, so I wasn't sure I'd have anything to contribute to the round-up this month. But then came Rivers. Rivers starts off slow and continues that way, but it works very well because you can really see and feel the differences in life before the weather goes all batshit (which would be our lives now) and after (in the near future when the climate has shifted and hurricanes rage almost constantly). Rivers is probably the most believable apocalyptic-event novel I've read, with a side of buried treasure, a heaping helping of religious extremism that I don't think was explored enough, and an ending you probably see coming but that is still very affecting. The best part is the rendering and personality (yes, really) of the storms, which I couldn't help but be terrified of, having lived in Tornado Alley my whole life. The protagonist, Cohen, is just a good, solid dude. I rarely say this about a book, but I think Rivers could easily have been 100 pages longer and been better for it. It would make an excellent movie or mini-series, and I would actually love to see the latter happen so the cast of interesting peripheral characters could be better fleshed out.
-Jeanette Solomon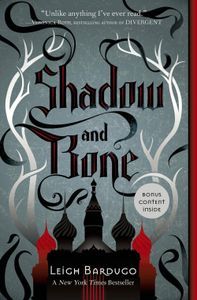 Shadow and Bone by Leigh Bardugo
I know Shadow and Bone has gotten plenty of play here on Book Riot before, but as with most things in life, I am slightly behind the times. In fact, hearing praise for this book on the Riot was the one reason I picked this up, so thank you, o wise Rioters, because this was rad. Although to be honest, it did take me a while to get into it–the rather bleak landscape of this particular fantasy world didn't really drag my imagination right in. But at the point about midway through when shit starts to get all crazy and topsy turvy, I suddenly couldn't put it down. In fact, it's the first book that made me stay up way past my bed time in a long, long time, and the Darkling is currently ranking as the most intriguing character I've read this year. Anxiously awaiting Siege and Storm on hold at my local library.
–Jill Guccini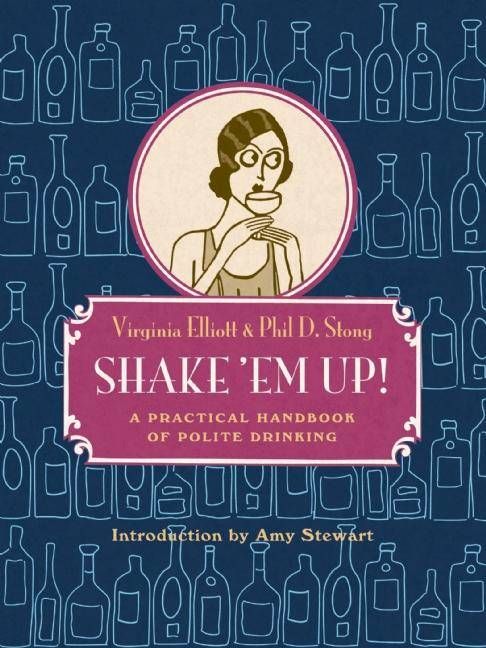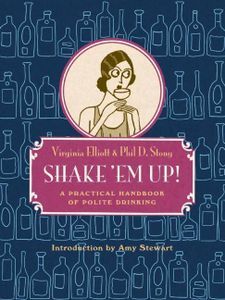 Shake 'Em Up! by Virginia Elliott and Phil D. Stong
This delightfully olde-timey cocktail compendium purports to be "A Practical Handbook of Polite Drinking," which basically means parties. Originally published in 1930, smack dab in the Venn diagrammed intersection of the Volstead Act and the Great Depression, Shake 'Em Up! is actually more of a how-to-party book than a cocktail recipe book, although there are more than a few classic cocktails to be found amongst it pages. It feels like a historical artifact and is absolutely fascinating because it's such a specific product of its time. From bizarre pantry snacks (matched up very considerately with specific cocktails—for example, with bronx cocktails serve peanut butter canapés, anchovy canapés, and rolled Velveeta Cheese sandwiches), to instructions on how to make "non-alcoholic alcohol," to advice on how to prep for the "Party Which You Know Will Be Too Much For You" (milk, olive oil, or tomato soup taken beforehand) or how to get drunk people out of your house, Shake 'Em Up is quirky and fun and nostalgic. And even though the zeitgeist of modern times is considerably different than that of the '30s, there are a lot of timeless ideas on getting guests to mingle and making them feel comfortable. Not to mention that I'm really dying to try a rolled Velveeta Cheese sandwich. I'd recommend this book to anyone who's ever wished they could attend a party thrown by Holly Golightly.
-Tasha Brandstatter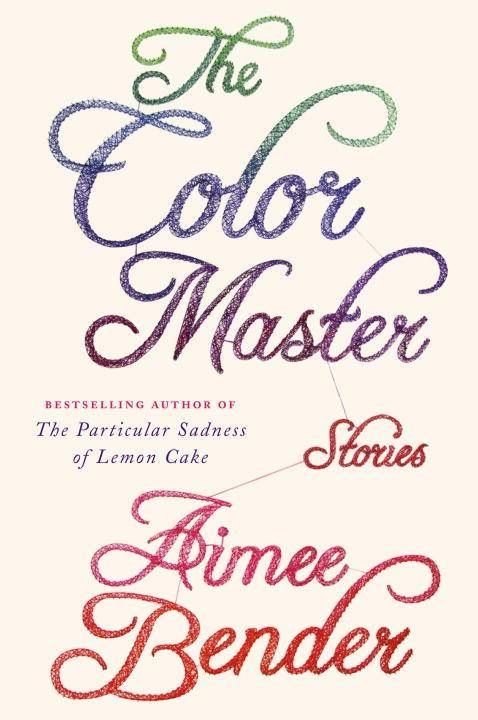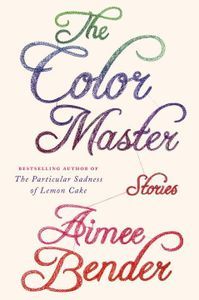 The Color Master by Aimee Bender
I'm a huge fan of Aimee Bender's short stories and a huge fan of magical realism in adult fiction. This collection was mostly high notes for me, with stories that left me feeling sad and aching over and over (and yet still begged me to keep reading). Highlights of the collection included "The Red Ribbon," "The Color Master," and my favorite, "Tiger Stripes." This line from "Tiger Stripes" pretty much captures why I love Bender's writing and style so much — it's in the complexity of the simplest observation: "That's the thing with handmade items. They still have the person's mark on them, and when you hold them, you feel less alone. This is why everyone who eats a Whopper leaves a little more depressed than they were when they came in." These are bizarre little stories but that's why they're so good.
-Kelly Jensen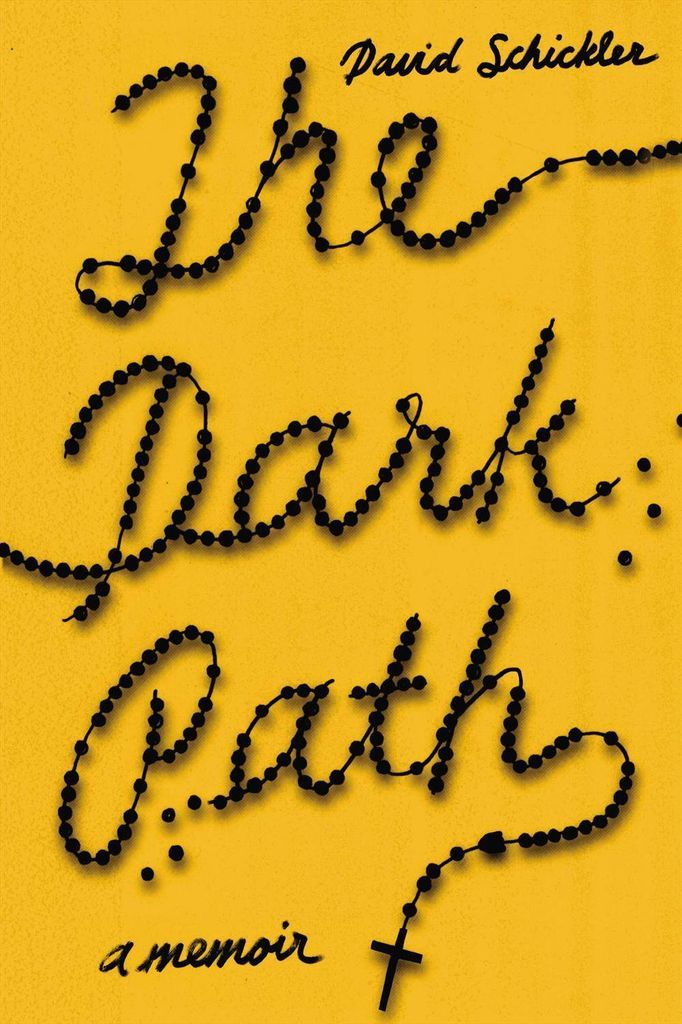 The Dark Path by David Schickler (Riverhead, September 12)
For as long as he can remember, David Schickler has wanted to be a priest. He walks along the dark path near his family's home, talking to God and thinking about what to do with the deep ache he feels to devote his life to his faith and the Catholic Church. But Schickler also loves women and sex, and it's the tension between these competing desires that defines the formative decades of his life. In this tender, remarkably candid memoir, he addresses that tension and the turmoil it wrought on him (emotionally, romantically, professionally) as he struggled to discern which desire was more powerful and undeniable. The intersection of religion and sexuality is always fascinating, and Schickler's honesty in revealing his most personal yearnings, of both the spiritual and sexual varieties, makes The Dark Path not only an interesting examination of how faith and sex are tied together but also a glittering example of what memoir can and should be.
-Rebecca Joines Schinsky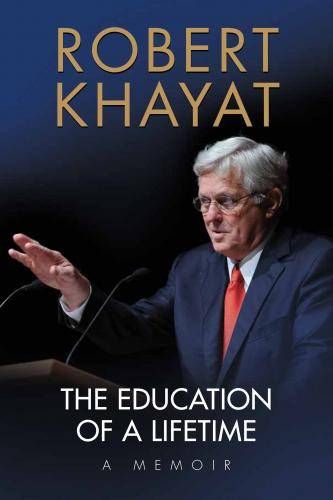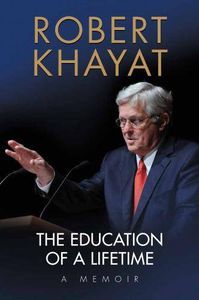 The Education of a Lifetime by Robert Khayat (Nautilus, September 10)
Robert Khayat wrote in red pencil on the cover of one of his law student's blue books, "You missed all the legal issues but you write great fiction." John Grisham later thanked his law school professor for the advice, and dedicated his 2008 New York Times Bestseller The Appeal to Professor Robert C Khayat. Not only is Khayat's new memoir full of believe-it-or-nots (he peed with Elvis, y'all), it is the story of how a boy from Moss Point, Mississippi changed the face of a university with a reputation so badly tarnished it has its own shout out in Billy Joel's "We Didn't Start the Fire." His relentless hard work, motivation, lion-sized courage, and heart full of dreams came full circle in 2008 when the nation watched the University of Mississippi host the first presidential debate between Barack Obama and John McCain. It inspired me during a time when I needed to be uplifted, and honestly, after reading The Education of a Lifetime, I wanted to put on some pants, go out and be a better person.
-Emily Gatlin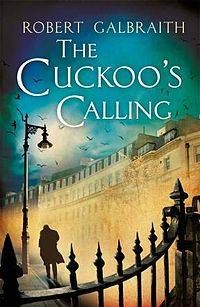 The Cuckoo's Calling by Robert Galbraith
There's been plenty written about the unmasking of J.K. Rowling as the author of this British private detective novel, but there hasn't been much about the novel itself. Or if there has, I've either missed it or it's been drowned out by the Rowling reveal news. I love crime novels like this – a detective on the search for the truth–they are usually pure plot-driven fun. But the beauty of The Cuckoo's Calling is not just in the fantastic plot that keeps you guessing the whole way through and comes together all at once at the end. Cormoran Strike, besides having the BEST detective name ever, is a guy you want to hang out with. He's got problems of his own (lots of them) and they are as much a part of the story as the suspicious death he's investigating.
I listened to this on audio, and the narrator, Robert Glenister, does a stellar job of capturing the pace of the story, and the wide variety of characters. He switches so seamlessly from an airy supermodel's lilt to Strike's gravelly accented throatiness that you'd swear it was a multi-narrator cast. If you're going to choose a way to consume this novel (and consume is the only way to describe it), I highly recommend it in audio. One of my favorites of 2013.
-Rachel Manwill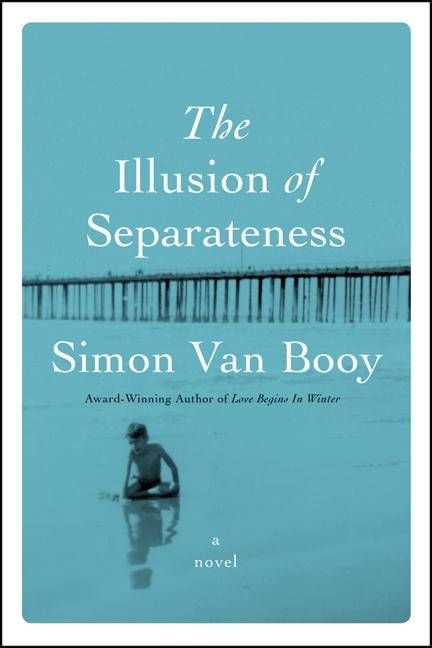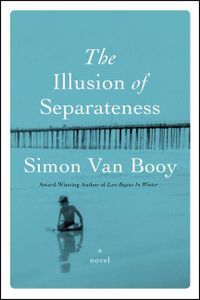 The Illusion of Separateness by Simon Van Booy
I bought this book after seeing it in a previous Riot Round-Up (Amanda's pick for June). The way she described it ticked all my get-this-book boxes, and so I ordered it right-quick from the internets. A few short weeks later (I live in a faraway land), and it was in my hands. The cover is beautiful, and so is the writing.
The Illusion of Separateness tells a number of interwoven short stories, starting with Martin, who volunteers at a nursing home and is often mistaken for one of the residents. The story goes back and forth both in time and place, between France and the US, between the present and the Second World War. There were times where I wanted to reach into the book and hug the characters gently, informing them that everything would be all right, and that they would meet their loved ones later. It shows us people being genuinely and selflessly kind to each other, often by sacrificing a piece of themselves. There is nothing about this book I didn't love, and I will be giving copies of this to people come Christmas.
-Johann Thorsson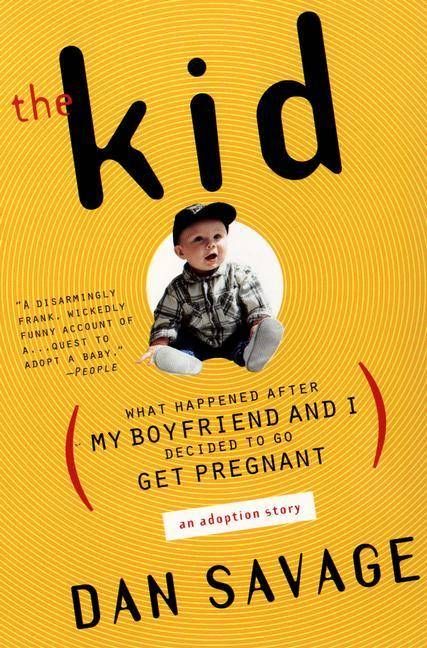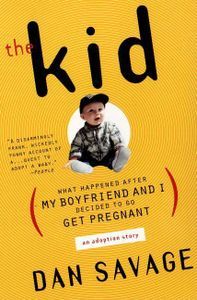 The Kid by Dan Savage
If I had to say my favorite thing about the recent surge in audio book publishing, it'd be the reboot of beloved backlist titles that you couldn't have listened to five years ago. This summer, Penguin Audio has given us the gift of Dan Savage reading his 1999 tale of adopting a kid with his then boyfriend (now husband) Terry Miller. In the same confrontational yet lovable voice that has made him a renowned sex columnist and founder of the It Gets Better project, Savage writes frankly about their experiences navigating the open adoption process as a gay couple living in Seattle in the nineties. Best yet, he tells you all the stuff "they don't tell you" about adoption, making this a legit reference tool for anyone who's got babies on the brain. It's an entertaining and emotional story, made even better by Savage's excellent new narration. When done well, I'm a sucker for people narrating their own memoirs on audio. Savage nails it!
-Rachel Smalter Hall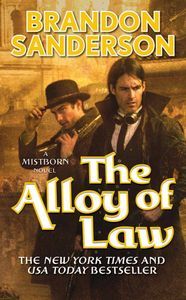 The Mistborn Trilogy by Brandon Sanderson
I am definitely late to this party, but these books are amazing. Thank you, internet strangers and IRL friends, for telling me to read this series so many times that I finally listened. I always love powerful lady heroes and rag-tag gangs of thief-like characters who work together towards a common goal. Add to that a creative universe and some interesting statements about religion, and I am hooked. This is high fantasy at its finest, and I enjoyed each epic battle, nearly hopeless quest, and inopportune romance along the way. Every once in a while I'd get bored during the move-by-move fight scene descriptions, but I did read all 1600ish pages of this series in less than a week, so that might be on me.
-Becky Cole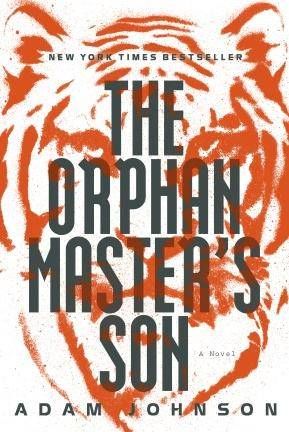 The Orphan Master's Son by Adam Johnson
It's not like praise for this novel was lacking or anything, given that it won a Pulitzer Prize before I even got around to it. Still, I must say that it's a really remarkable book. The story of a young man, who is not an orphan but who was raised in the company of orphans, who then grows up and survives life in North Korea. I'm not sure what I expected, but the long life story of this man is amazing. Not only the language of the book itself — which is irresistibly quotable, as anyone who endured my Facebook posts would note — and the dialog is razor sharp (if oddly American, for a book set in North Korea). I had no idea where the plot was going from moment to moment, and I loved that aspect of it. Also, I spent my entire time reading it wondering how on earth Adam Johnson seemed to know so much detail about life and culture in North Korea, which is not exactly the most open country on Earth right now. The Pulitzer Prize committee will be relieved to know that I approve of their giving an award to this book.
-Peter Damien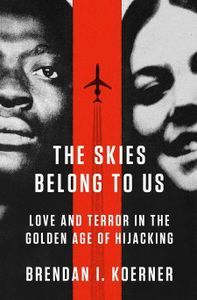 The Skies Belong to Us: Love and Terror in the Golden Age of Hijacking by Brendan Koerner
Holy cats, I loved this book's face off. In The Skies Belong to Us, Koerner discusses dozens of commercial airline hijackings that took place between 1968 and 1972. During that period, there was a plane hijacking at least once every other week. People were upset with their lives, upset with the war, and many turned to hijacking as a way to get attention and/or get out of the country. It is hard now to imagine a time when the airlines didn't search your luggage or make you empty your pockets before you got on the plane, but it existed. Which is how people managed to bring all kinds of crazy weapons aboard planes. Cans of gasoline, rifles in trombone cases – these stories are nuts. The main focus of the book is one hijacking in particular, committed by a Vietnam vet and his party-time girlfriend. Through sheer audacity and a whole lot of luck, the couple pulled off one of the craziest skyjackings in history. Communists, Weathermen, and Black Panthers, oh my! This book is filled to the brim with incredible facts and stories. It's one of those books that makes you say "Did you know…" to the person next to you every three minutes. Read it, read it, read it!
-Liberty Hardy
The Year of the Flood and Oryx & Crake by Margaret Atwood
Like many of you, I've been in a rush to read (or re-read) The Year of the Flood and Oryx & Crake before the upcoming release of MaddAddam. I'd tried Oryx & Crake several times over the last couple of years, but I could never quite get into it. I recently sat down with The Year of the Flood, and I simply plowed through it. It was an amazing look at what we could very well be living through in the not-so-distant future. It didn't feel speculative. It felt prophetic. And now, Oryx & Crake is much easier to swallow. I cannot wait to see what MaddAddam brings. The world that she has created is just so real, even in its most impossible moments, that I have no doubt that if Atwood wanted to start her own little branch of God's Gardeners, people would fall in line behind her. Now, if you'll excuse me, I need to talk to the bees.
-Cassandra Neace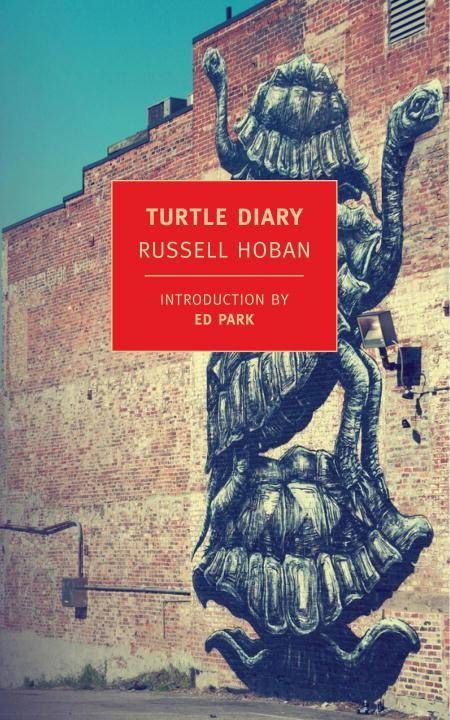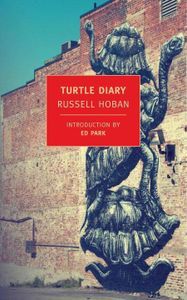 Turtle Diary by Russell Hoban
If a novel starring a used bookshop clerk and a children's author doesn't set off your bookish spidey-sense, I don't know what will. Hoban (himself the renowned children's author of Bread and Jam for Frances and others) tells this funny but restrained story about two kindred spirits drawn together by sea turtles in the local zoo. Unable to shake the thought that caged life is keeping the turtles from their greater purpose, the two hatch a plot to return the creatures to their natural habitat. Perhaps foolishly, the two harbor a secret hope that releasing the turtles will also somehow offer an escape from their own lives of quiet desperation. Originally published in the seventies and recently reissued by the New York Review of Books, the premise may sound a tad hokey, but Hoban is a skillful observer of human nature and draws convincing portraits of two people desperate to find purpose amidst the monotony of modern life.
-Minh Le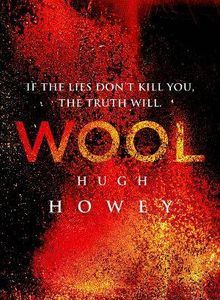 Wool by Hugh Howey
I downloaded Wool by Hugh Howey to my Kindle on a whim. It was on sale in the Kindle store a few months ago, and I'd heard enough about it that I decided to pick it up. I only got to it a few weeks ago… and I've never regretted waiting to read a book for this long.
An incredible piece of dystopian science fiction, Wool is a seriously thrilling read. It takes place in a world where the outside is deadly and toxic, and the world's remaining population lives in a giant underground silo. I had this amazing moment reading the first part of the book, the section that focuses on the silo's sheriff, where I actually gasped and cried. It felt like I was reading a lost Ray Bradbury short story, but no, this was the start of a novel. And an incredible one at that. Highly recommend picking it up.
-Eric Smith
________________________________
Sign up for our newsletter to have the best of Book Riot delivered straight to your inbox every two weeks. No spam. We promise.
To keep up with Book Riot on a daily basis, follow us on Twitter, like us on Facebook, and subscribe to the Book Riot podcast in iTunes or via RSS. So much bookish goodness–all day, every day.