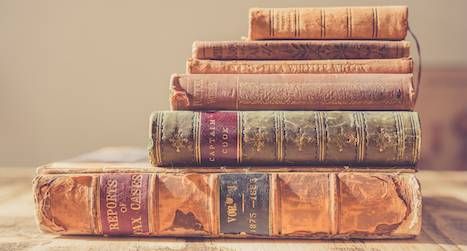 Lists
Riot Round-Up: Best Books We Read in April
This content contains affiliate links. When you buy through these links, we may earn an affiliate commission.
Every month, we ask Riot contributors to share their favorite reads from the last 30 days. These picks are old and new and yet-to-be-released, and span all genres, so there's something for everyone! Take a look:
American War by Omar El Akka
How does this sound: this book is like if Jesamyn Ward wrote The Road. Still need convincing? American War is the story of the second American Civil War, a war that breaks out in 2074 over the use of oil. Now, the North and South are once more divided, Texas has become a part of Mexico again, and China is the the most powerful nation in the world. Sarat is a young girl in Louisiana when the war begins, but when her father is killed, she and her family are moved to a camp for displaced persons. There she sees firsthand what the war does to people, and under the influence of a recruiter, makes a deadly decision about her part in the war. This is one of the most powerful debuts I've ever read, and it's visceral and scary, too, because, as the author said in an interview, "I don't think there's much in this book that hasn't happened; it just happened far away."
— Liberty Hardy
Black Sheep Boy by Martin Pousson
I was lucky enough to interview Martin Pousson a few months ago and we became fast friends, but I'd only had a chance to read a few of the stories in this book at the time, and so I finally sat down with it properly. A novel in stories about a Cajun queer boy growing up in Louisiana, this book is a gorgeous piece of literature. I loved the writing, which swoops melodically around while also being totally coherent (hard to do), and the flavor of Louisiana and Creole and Cajun traditions and their slow loss were incredibly affecting.
–Ilana Masad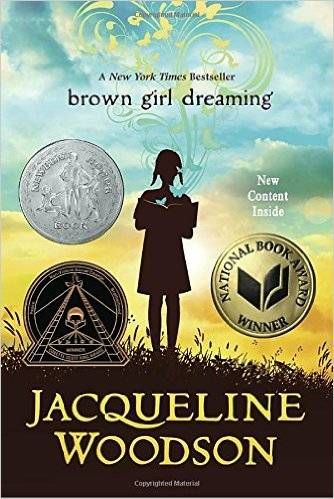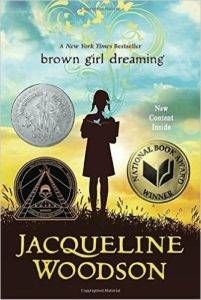 Brown Girl Dreaming by Jacqueline Woodson
Last year I read Another Brooklyn and was bummed out that I couldn't really get into it. The writing was amazing but the characters felt distant. Still, I had heard only good things about Brown Girl Dreaming, so I decided to give it a try. I'm glad I did! Whatever prevented me from connecting Another Brooklyn was clearly not present in Brown Girl Dreaming. The writing is elegantly simple, making it accessible to readers of every age. Woodson's vignettes of her childhood growing up during the Civil Rights Movement in New York and South Carolina are powerful and heartfelt. I highly recommend the audiobook, which is narrated by the author.
— Kate Scott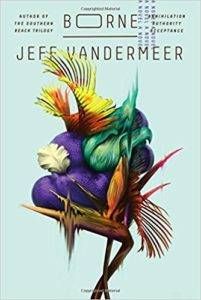 Borne by Jeff VanderMeer
Trust me: you are going to be hearing about this book for the rest of the year. It's one of the best Sci-Fi/Dystopian hybrids to come out in years. Fans of VanderMeer's The Southern Reach trilogy are going to eat this up. The book follows a scavenger named Rachel during the recent apocalypse. She and her fellow survivor Wick are threatened by Mord: an impossibly large (flying) bear who destroys everything in his wake. One day, Rachel finds a strange creature embedded in Mord's fur. She becomes obsessed with this being, whom she names Borne. But who made Borne, and what is its purpose? I'm taking my sweet time reading this because I'm enjoying it so much, I don't want it to end. The suspense, the dark comedy, the twisted Sci-Fi elements–I can't wait to see how it ends.
–Jan Rosenberg
Confessions of a Shopaholic by Sophie Kinsella
I know: I'm late to the party on this one. This was the perfect feel-good book for traveling and reading with jet lag. It gave me palpitations at times — Becky's misadventures with letters from the bank and credit card companies were distressingly reminiscent of my own 20s. I loved how her situation resolved itself, and I loved her voice and her (again, very familiar) delusions — as well as how very British it all was.
–Claire Handscombe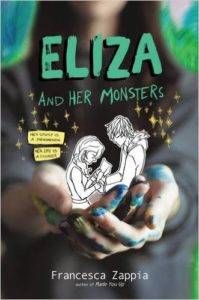 Eliza and Her Monsters by Francesca Zappia (Greenwillow, May 30, 2017)
I absolutely adored this book about webcomics, creativity, and the quiet buzz of anxiety, and I think teens will too. Eliza Mirk is the creator of hit webcomic Monstrous Sea–to the tune of actual merchandise and busy forums–but you wouldn't know it from looking at her. She doesn't breathe a word of it around anyone except her two friends Max and Emmy, and her family doesn't really get Eliza's attachment to her phone, tablet, and computer. When a new kid transfers to her high school, Eliza is shocked to find out that not only does Wallace love Monstrous Sea, but he might just be one of the comic's biggest fans. Eliza is a prickly cinnamon roll of a protagonist, with anxieties that feel almost unbearably real, and her world is small, but no less lived in.
— Angel Cruz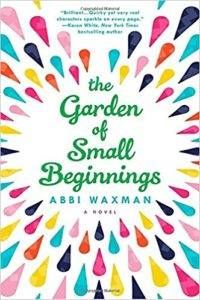 The Garden of Small Beginnings by Abbi Waxman (Berkley, May 2, 2017)
Unreliable narrators aren't always murderers or train passengers. In fact, given that no one is entirely self-aware, any well-written character should have a skewed perspective of her own life and self, even if a book is a comedy about family life and gardening. Lilian Girvan, the central character of The Garden of Small Beginnings, is an illustrator, a mother, a sister, a budding gardener, and a widow, and her perspective on how she's doing with each role doesn't always match up with what readers can see around her. But that trait makes her a more interesting and realistic protagonist, and along with the book's humor and eccentric supporting cast made it a great read.
–Trisha Brown
The Gauntlet by Karuna Riazi
This was my most anticipated book of the year and it did not disappoint! In fact, I loved it even more than I expected to. Farah and her friends, brother, family members, and all the people she encounters in The Gauntlet of Blood and Sand are real people who absolutely leapt off the page, and their adventures read in glorious 3D. So magical and lovely.
— Annika Barranti Klein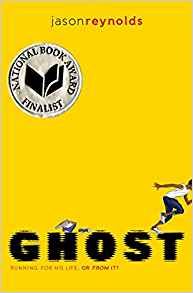 Ghost by Jason Reynolds
This was just a pitch perfect middle grade / youngish YA book that was a total delight from start to finish. I've been trying to read some boys marketed to boys to round out my librarian knowledge and this was a great start. I have to say that as someone who has very little interest in sports, I was surprised at how much I liked this story about a 13-year-old urban black kid Castle Crenshaw, aka "Ghost," joining a track team. More than just a sports story, it was a sensitive, realistic look at a young person dealing with trauma and trying to avoid the crushing effects of racism, poverty, and abuse. But at the same time the novel was never preachy or heavy. It also didn't provide easy answers, or present sports as a magical solution for black teen boys. Great in audiobook!
— Casey Stepaniuk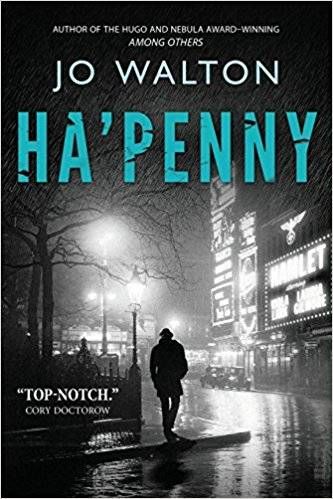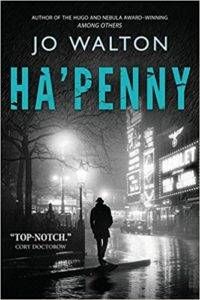 Ha'Penny by Jo Walton
The second book in Jo Walton's Small Change trilogy is even better than the first. An alternate history set in a world where Britain made peace with Germany during World War II, shows how people respond as fascist rule begins to take hold following the events in Farthing. Inspector Peter Carmichael of Scotland Yard finds himself chasing terrorists who, it turns out, were planning to kill Hitler, an objective he sympathizes with. At the same time, the politically apathetic actress Viola Lark is preparing for the role of a lifetime in a gender-flipped Hamlet when she is drawn into the bombing plot. Viola's story appealed to the theatre nerd in me, and Jo Walton does a great job showing how political apathy and a tendency to compromise can lead to disaster. It's also fascinating how the book worked on me as a reader. I'm used to rooting for the detective and against the terrorists, but this book forces you to rethink all usual loyalties. I've started Half a Crown, the final book in the trilogy, and it's just as good so far.
–Teresa Preston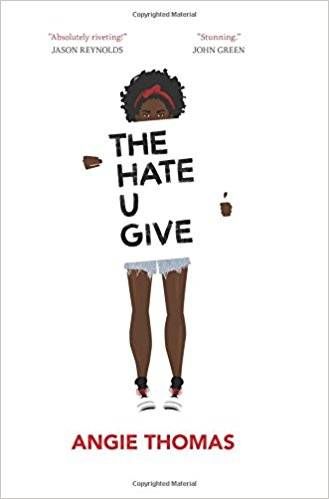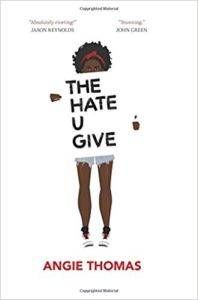 The Hate U Give by Angie Thomas
It seem unnecessary for me to try to explain why this was the best book I read this month, but I'll try. This was a thought-provoking, wrenching, and immersive read. The characters were well-rounded, and there were so many complex dynamics at play between them. I was sick to my stomach while reading the beginning, then enraged, and cried multiple times. If you've been at all on the fence about this, definitely pick up The Hate U Give. It more than lives up to the hype.
— Danika Ellis
Hexbound, Dark Arts Series Book #2 by Bec McMasters
A strong and sexy couple, fully developed world and a meaningful continuation of the story arc begun in the first book of the series: Shadowbound – Bec McMasters and Hexbound delivered in all areas. Set in an alternate London the series focuses on the HEAs of each of the three sons of the Prime Magician of the Empire. Book Two is the story of Adrian Bishop, one of the aforementioned sons, and Verity Hastings, a teleporting thief and unregistered magic user. Verity steals something left in Adrian's care, and when she's attacked in the dark (not in a good way) she offers to help him get it back. Steamy romance and flirtatious banter ensues. Characters from the first book are central to the plot of this one – so I'd recommend you read in sequence. I was desperate for some escapism in April and this was exactly what I was looking for.
— Tara Cheesman
The Hole by Hye-Young Pyun (Arcade, August 1, 2017)
Just the idea of Korean horror in translation was enough to get me on board with this book. Even better, it's reminiscent of both Han Kang and Shirley Jackson, a sly and sharp book that only slowly lets you see what it really is. After a car accident that killed his wife, Oghi is almost completely physically incapacitated, unable to move or speak and cared for by his mother-in-law. There is a lot of physical horror here that is troubling all on its own, as Oghi is less a physical being as a set of eyes and a brain watching the world around him, powerless. But as you read, you start to realize that there is more here than what it seems on the surface. There is something sinister that is sometimes seen but sometimes completely hidden. This is the kind of book where the most important story is the one that is never written but only hinted at around the edges. I may pick it back up and read it again just to make sure I've caught every little bit.
— Jessica Woodbury
Hunger by Roxane Gay (Harper, June 13, 2017)
I was drawn in by Bad Feminist, an essay collection that validated so much of what I was feeling about myself. I read and loved An Untamed State next, and it was beautiful and brutal. When I read that Gay was writing something about her difficult relationship with her body, my immediate reaction was I AM SO THERE FOR THAT, because my relationship with my body is also difficult. When the pub date was pushed back, I felt as if the anticipation was unbearable. The wait was worth it. Within the first page of this egalley, I knew this was a book I would have to own when it officially pubbed. Almost like prose poetry, Gay opens herself up in a way she never has before, splaying herself open on the page as she tackles issues of the body and sexual violence and self-worth. This is a book I know I will return to again and again, like self-affirmation. Like prayer.
— Steph Auteri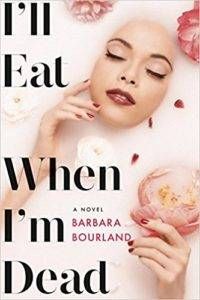 I'll Eat When I'm Dead by Barbara Bourland
A delicious read as satisfying as eating a box of my favorite sour, sweet, and juicy candy! Bourland has extracted the magic of contemporary women/"chick-lit" books and woven in a detective mystery novel creating a great read. Think The Devil Wears Prada minus the monster boss, where the women are friends, and activists, and now throw in murder and a hot detective! Sounds good, right? It is! It starts with a locked-room mystery as Hillary Whitney is found dead in a room at her job seemingly having died from starvation… but how? Well that's what Detective Hutton wants to figure out now that a postcard mailed by Whitney has shown up. Also on the case are two of Whitney's coworkers/friends, Cat and Bess. But the more everyone digs the more strange things happen–including another death!
–Jamie Canaves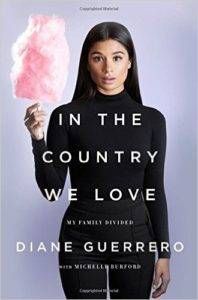 In the Country We Love: My Family Divided by Diane Guerrero and Michelle Burford
I used one of my precious Audible credits to listen to this book by the beautiful Orange is the New Black and Jane the Virgin actress, and my credit was well spent. In today's current political climate, I think this tale of the way this country has failed immigrants attempting to legally become citizens is very important and should be a mandatory reading for anyone talking in all seriousness about building walls and "bad hombres." Guerrero's parents were ripped from her at the tender age of 14 and she was left to fend for herself. In the aftermath, the government did not so much as attempt to ensure that a vulnerable teenager had a safe place to stay and a support system. When you realize how many children must fall through the cracks in this broken system, nevermind the number of families completely destroyed by it, it is utterly heartbreaking. Guererro continues her activism in immigrant reform, but if her only contribution to the cause is this book and the exposure to the system it brought, she has succeeded.
— Elizabeth Allen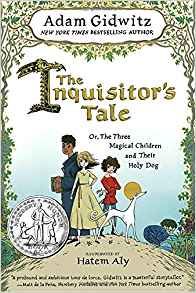 The Inquisitor's Tale, or The Three Magical Children and Their Holy Dog by Adam Gidwitz, illustrated by Hatam Aly
I read this and am simultaneously listening to it on Audible with my daughter. It is a perfectly delightful experience in both formats. In print, I adored the lovely illuminations and marginalia. On audio, the various actors give new layers to an already rich and complex story. The story itself is so sweet and fun and just exactly what I wanted to read right now. I loved it so much, and my daughter is loving it as well. I'm a medievalist so this really rang my bell to see a YA medieval fiction that kids might get into.
— Kristen McQuinn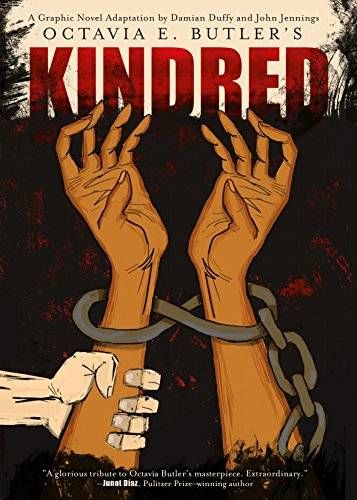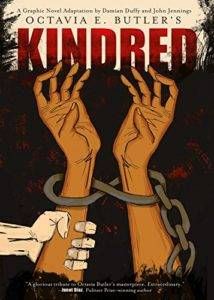 Kindred: A Graphic Adaptation by Octavia Butler, adapted by Damian Duffy with illustrations by John Jennings
I came late to Octavia Butler's work and am making up for lost time. A friend in college suggested Parable of the Sower to me. I read that, really liked it… and then didn't read any more of her work until recently. I was nervous going into this adaptation of Kindred— how on earth could the art do justice to the complexity (and violence) of the original? Reader, it did. The art is beautiful and captures the horror of slavery, Dana's struggle, and the weird compression of time. At the same time, it doesn't fetishize the violence that Dana both witnesses and experiences as an African American woman living under slavery. If you've read Kindred this is a great companion. If you haven't read it yet, this adaptation is strong enough to stand on its own.
— Ashley Bowen-Murphy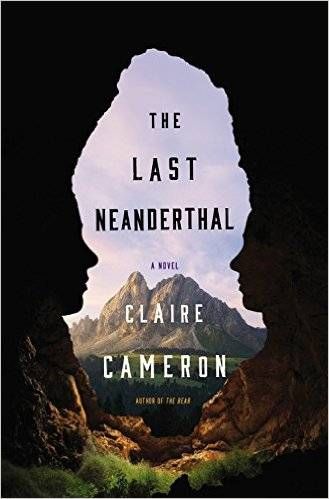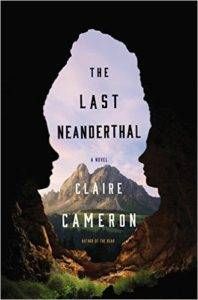 The Last Neanderthal by Claire Cameron
I couldn't stop thinking about this book after I put it down. Telling the parallel stories of Rosamund Gale, a present-day archaeologist uncovering the find of her career, and Girl, a Neanderthal woman coming of age centuries before her, this novel explores how humans are linked—by DNA, by history, and by shared experiences—to our Neanderthal relatives. The scenes set 40,000 years in the past sing with urgency and tension as Girl tries to survive on her own in an unforgiving landscape. While the present-day scenes aren't quite as compelling, Cameron's exploration of the ties that bind Girl and Rosamund is incredibly moving and has stayed with me for a long time.
— Kathleen Keenan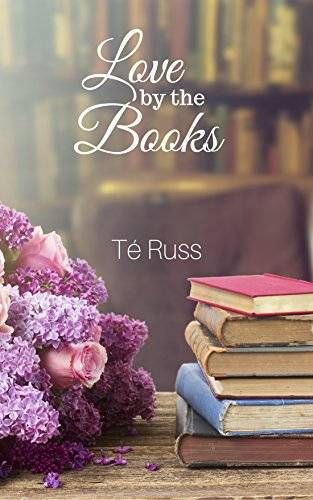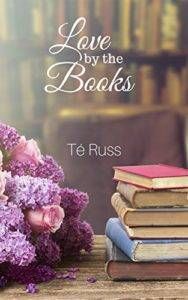 Love By the Books by Té Russ
I have not shut up about this book since I discovered it looking for romances by authors of color about librarians. This is not about librarians, but the meeting and dorky, bookish courtship of a literary agent and a bookshop owner is all the adjectives: adorable, precious, marvelous, wonderful. Add strong family ties and great friendships—including one with an opera singing neighbor—and you've got one of the more beautiful depictions of black love in the modern romance universe. (Note: this is self-published through Amazon, and could have used a run through by a copyeditor, but even a healthy smattering of typos didn't take away from my complete adoration of this couple and their story.)
— Jessica Pryde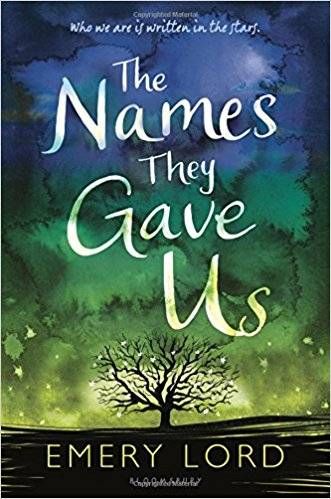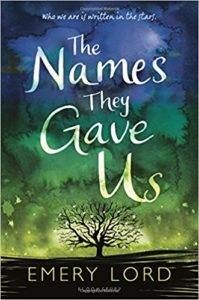 The Names They Gave Us by Emery Lord (Bloomsbury Children's, May 16, 2017)
I've shied away from contemporary YA over the last few years, only rarely dipping my toes back in if someone recs me a specific book. The subgenre has been dominated by first person narrators of late, and that's something I often struggle to connect with, but I'm always looking for more YA to read. Emery Lord came highly recommended by a friend, so I jumped at the chance to read The Names They Gave Us. It was astonishing. This book is a very tough, emotional read handled with a deft touch and clean, beautiful prose. The world and its ensemble of characters are vivid and diverse, the dialogue is pitch perfect for teenagers, and the feelings ring incredibly true.
— Kay Taylor Rea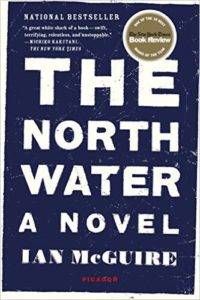 The North Water by Ian McGuire
A piece of literary fiction that grips like a thriller and reads like an adventure story. It's a cliche but I really couldn't put this down, and I finished it over three late-night reading sessions. It follows the voyage of whaling ship in the 1850s, a time when the whaling industry is floundering. However, McGuire cleverly subverts the usual trope of man's mastery of nature found in earlier stories of exploration. At times brutal, in its descriptions of casual violence and slaughter of wildlife, there are moments of great beauty as the sailors encounter the sea and landscapes of the North Water. The choice of period is inspired. It is is a transitional time between tradition and modernity that allows the exploration of other borders: between spirituality and reason; between the human and bestial. It's a riveting read, retaining the narrative propulsion of the adventure genre, but dealing with much headier, and interesting, topics.
— Alex Laffer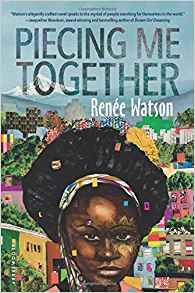 Piecing Me Together by Renée Watson
I loved this book about Jade, a teen girl growing up in a poor neighborhood in Oregon who attends a mostly-white private school. She is invited to an "at-risk" mentorship program called Women to Women, and Jade quickly figures out that just because her mentor is black doesn't mean they can relate to each other. Jade's voice is compelling and real, and the book is interspersed with gorgeous poetry (see Chapter 35, Things That are Black and Beautiful). The cover is also stunning – artwork done by Bryan Collier – which reflects Jade's artistry and the overall theme of being stitched together and coming undone. I loved this book, and look forward to recommending it over and over again.
— Karina Glaser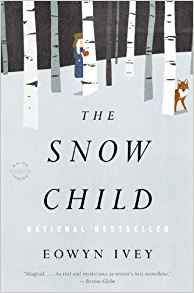 The Snow Child by Eowyn Ivey
"November was here, and it frightened her because she knew what it brought — cold upon the valley like a coming death, glacial wind through the cracks between cabin logs. But most of all, darkness. Darkness so complete even the pale-lit hours would be choked." That's the kind of prose that gives me goosebumps. A book with the word snow in the title may seem like an odd choice for April, but Tennessee had such a mild winter I was craving some wintry weather in my life. And The Snow Child did not disappoint. Set in the 1920s Alaska and based on the Russian folktale "The Snow Child," the novel shivers with wintry weather, magic, and lore. A childless couple, Mable and Jack, move to Alaska after a terrible heartache, hoping to make a new life for themselves. On one wintry evening they build a snow child, and the next day a real child appears in their life. Is this the daughter they've longed for? Is she human or magical? Or a little of both? Such an amazing first novel. I can't wait to read her newest, To the Bright Edge of the World.
–Margaret Kingsbury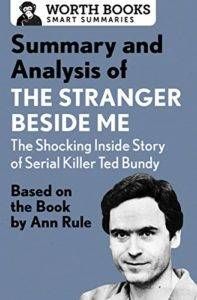 The Stranger Beside Me: Ted Bundy the Shocking Inside Story by Ann Rule
This month I've been binge listening to the podcast My Favorite Murder. I'm obsessed. There were a couple of episodes where Karen (one of the hosts) mentioned that she was reading The Stranger Beside Me. I was intrigued. When I picked it up, I couldn't put it down. Ann Rule was a prolific true crime writer, and this is the work that really put her on the map. Back in the '70s, in some weird twist of fate, the serial killer she was writing about turned out to be her friend, Ted. The Stranger Beside Me is a well written and researched insider's take on Ted Bundy, his murders, and his trial. Not only do we get Bundy's narrative, but we see the way it impacted Rule's life. It took her a while to come to terms with Bundy's guilt, and, when she did, she mourned the man she knew. If you're interested in true crime and have not yet read this classic, I'd definitely recommend it.
— Beth O'Brien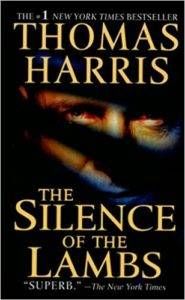 The Silence of the Lambs by Thomas Harris
I re-watched the movie early this month and decided to take a look at the book that spawned what is possible the most perfect crime movie of all time. The book did not disappoint. If anything, it's even better than the movie. There is very little difference beteen the two plot-wise, though there are simplifications. The book's prose is as haunting and eerie as the movie. This is one of those books that I can't imagine people giving less than five stars, it's just pure quality through and through. The version of the book I have begins with an interesting look at how the character of Hannibal Lecter came to be, and provides an interesting look at where writers' ideas come from. Amazing movie, amazing book.
— Johann Thorsson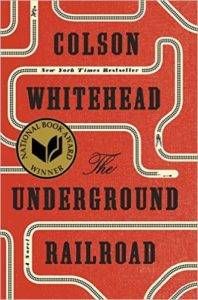 The Underground Railroad by Colson Whitehead
I put off reading this book, because even though I was intrigued by the whole "literal underground railroad" concept, I am also not typically a historical fiction reader. When it won the National Book Award I picked it up, and slowly read it throughout the winter in bits and pieces. Many scenes were harrowing and it was difficult to read at times. I had to walk away from it often. I read it again this month in preparation for a book discussion with the author we hosted at my library. The second time around, I could focus on the writing, the structure, and the way each scene was constructed, because I already knew the heartbreaking and horrifying details of what the characters endured, and I loved the book so much more. I'm not generally one who re-reads books, and this reading experience has me re-thinking that policy.
— Molly Wetta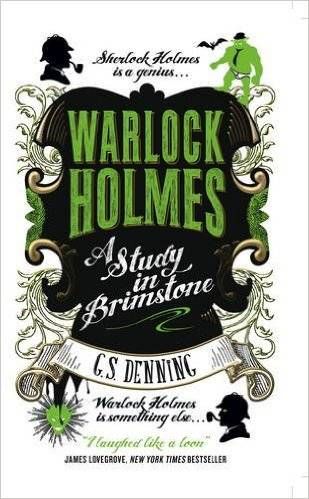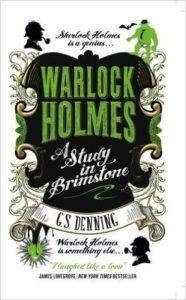 Warlock Holmes: A Study in Brimstone by GS Denning
Where're my fellow Sherlockians at? If you love yourself some Sherlock Holmes adaptations, you need to read this book, stat. Denning's take cleverly twists the original Conan Doyle stories so that Watson is the main detective and Holmes is… well, a warlock, who finds everyday social niceties even more befuddling than his non-magical counterpart. Fortunately, with the help of Watson he's able to maintain his human facade (barely). The results are like Sherlock Holmes on amphetamines: crazy fast-paced, delightfully weird, and absolutely hilarious. If you're familiar with the canon, you'll appreciate this book and all the stories' inside jokes even more. I can't wait for the next book in the series to come out!
–Tasha Brandstatter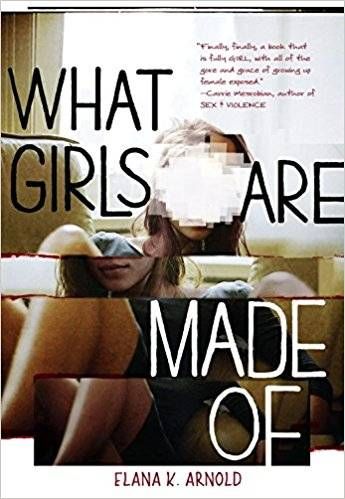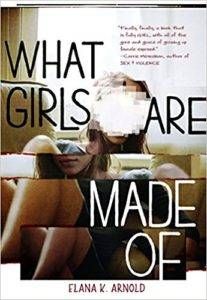 What Girls Are Made Of by Elana K. Arnold
Arnold's author note in her book talks about the inspiration coming from the idea of girls being "sugar and spice and everything nice." She talks about the shame she felt about the idea of never living up to that standard growing up, that things like her body and its normal functions were shameful things for her to even think about. This plays out in her powerhouse book.
Nina's boyfriend Seth is her world. She'll do anything to make him happy. To have his attention. But when the relationship ends suddenly, Nina can't help but reflect upon what she did. Why she wasn't good enough. What would make her a better good girl to that boy.
The story flips between flashbacks and the present, along with a series of short vignettes that all highlight the roles girls and women are put into societally. This book is unashamed to talk about bodily functions, about choices girls can and do make for themselves, and the ways that girls can sometimes sabotage one another . . . as a means of getting the attention of another boy.
A short, raw, and powerful story and says a tremendous amount about the patriarchy, about feminism, and the way girls are trained to be "good."
–Kelly Jensen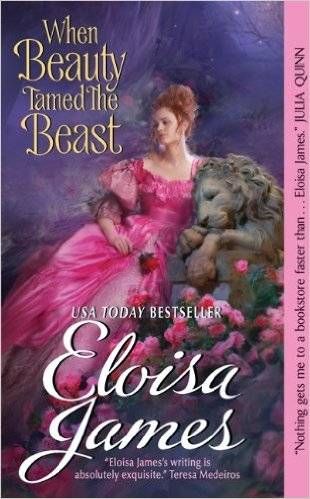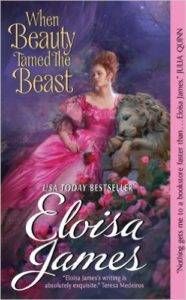 When Beauty Tamed the Beast by Eloisa James
This is my first Eloisa James novel, and I know it won't be my last. It's a Regency, set in Wales after the heroine Linnet leaves London in disgrace. She decides she'll marry Piers, a "beastly" doctor, since what other option does she have? But once she arrives in Wales, things don't go as she expects…. In addition to the romance, I loved the minor characters and the debates about medicine. This book has so much to offer!
–Rebecca Hussey