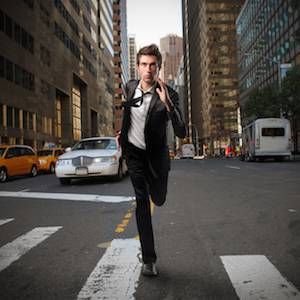 This Riot Recommendation is brought to you by Uncaged by John Sandford and Michele Cook.
Shay Remby arrives in Hollywood with $58 and a handmade knife, searching for her brother, Odin.
Odin's a brilliant hacker but a bit of a loose cannon. He and a group of radical animal-rights activists hit a Singular Corp. research lab in Eugene, Oregon. The raid was a disaster, but Odin escaped with a set of highly encrypted flash drives and a post-surgical dog.
When Shay gets a frantic 3 a.m. phone call from Odin—talking about evidence of unspeakable experiments, and a ruthless corporation, and how he must hide—she's concerned. When she gets a menacing visit from Singular's security team, she knows: her brother's a dead man walking.
What Singular doesn't know—yet—is that 16-year-old Shay is every bit as ruthless as their security force, and she will burn Singular to the ground, if that's what it takes to save her brother.
____________________
It's a tale as old as The Pelican Brief (it's probably much older than that, but I'm an '80s baby and that's as far back as my memory goes)- the little guy uncovers a corporate plot he or she isn't supposed to know about, and has to outrun hired killers, crooks, and shady government officials while trying to expose the truth. It's David v. Goliath, if Goliath had been a billionaire or weapons manufacturer. The good guy battling an evil corporation in the name of truth and justice can be found in YA (see above), comics (the cast of Lazarus comes to mind), and several other genres, so tell us: what's your favorite corporate thriller?
Tell us in the comments below and check back next week for a reading list!