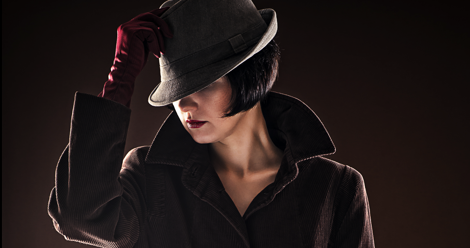 This riot recommendation of favorite mystery series with a lady lead is sponsored by Poisoned Pen Press, bringing you Thomas Kies's Darkness Lane.
The newshound in reporter Geneva Chase spurs her to bad if not downright dangerous choices as two unrelated crimes unexpectedly collide. She is a very human protagonist who stumbles while striving. During the chilling end game she comes to the horrible realization that she's in over her head. The second novel in the Geneva Chase Mystery Series, hurtles along at a breakneck speed where nothing is what it seems, and where art and reality collide in a terrifying climax.
---
I don't think it's any secret that we here at the Riot have a whole lot of love for Jessica Fletcher. Since another month has come and gone without Netflix restoring "Murder, She Wrote" to their catalog, we're turning to you: please tell us your favorite mystery series with a lady lead! Bring on the sleuthing dames. We're so ready.