This Riot Recommendation is sponsored by No Baggage: A Minimalist Tale of Love and Wandering by Clara Bensen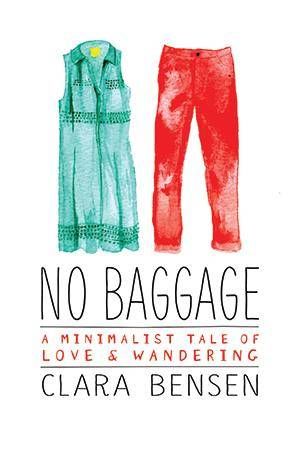 When Clara Bensen arranged to meet Jeff Wilson on the steps of the Texas State Capitol after just a few exchanges on OKCupid, it felt like something big was going to happen. Jeff is a wildly energetic university professor with a freewheeling spirit. Clara is a sensitive, reclusive writer just recovering from a quarterlife existential breakdown. Within a few days of knowing one another, they decide to embark on a crazy travel experiment: 21 days from Istanbul to London, with zero luggage, zero reservations, and zero plans. NO BAGGAGE is the story of their luggage-less adventure, told from Clara's perspective.
____________________
There are so many reasons to love a well-written memoir about an adventure, whether it's physical (traveling to far away places) or emotional (a memoir of parenting or new love or loss). It's both the comfort of living vicariously through someone– I'm glad you spent four months backpacking through the countryside, but I really like air conditioning– and the joy of seeing a fellow human being overcome and, well, slay. So tell us your favorite adventure memoirs in the comments below, and check back next week for a reading list from your fellow readers!