This Riot Rec is sponsored by Homesick for Another World by Ottessa Moshfegh.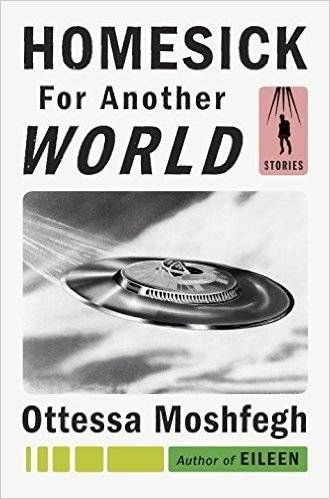 An electrifying first collection from one of the most exciting short story writers of our time.

There's something eerily unsettling about Ottessa Moshfegh's stories, something almost dangerous, while also being delightful, and even laugh-out-loud funny. Her characters are all unsteady on their feet in one way or another; they all yearn for connection and betterment, though each in very different ways, but they are often tripped up by their own baser impulses and existential insecurities. Homesick for Another World is a master class in the varieties of self-deception across the gamut of individuals representing the human condition.
---
A good collection of short stories is such a perfect thing. Some are made for powering through, others are best read one story per day or even week. They require a precision of language and thinking and world-building that you sometimes can't find in novels. So tell us: what's your favorite collection of short stories? Check back next week for your fellow readers' answers!