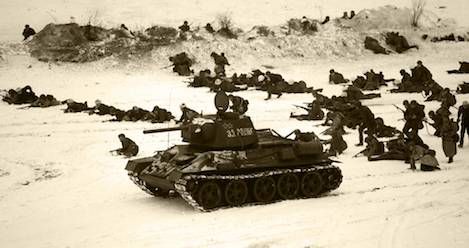 This post is sponsored by Target Churchill by Warren Adler and James C. Humes.
From Warren Adler, the critically-acclaimed author of The War of the Roses, and James C. Humes, the Pulitzer Prize-nominated Churchill biographer, comes the bestselling WWII historical thriller.

Inspired by true events. World War II has ended. Stalin is bent on gobbling up Eastern Europe. Churchill is defeated as Prime Minister. When the KGB's trained American-born
mole is sent to assassinate Churchill during his infamous speech in Missouri, Churchill's sole loyal bodyguard Walter Thompson is the only one who can stop it. Will he make it in time? How do you stop an assassination? Now available on Audible.

Want to listen to the audiobook for free?
The first 25 listeners to email bookreviews@warrenadler.com with the subject line "Target" will receive their exclusive audiobook.
Limited time only. While supplies last.
---
Spying and politics and danger and government/crime shenanigans are obviously not modern inventions, which means we've got a whole sub-genre of historical fiction to enjoy: the historical thriller. Leave your favorite thriller based in the past in the comments below, and check back next week for a reading list!