This Riot Recommendation is sponsored by Alice Feeney's Sometimes I Lie, out from Flatiron Books.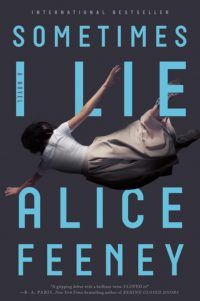 My name is Amber Reynolds. There are three things you should know about me:
1. I'm in a coma.
2. My husband doesn't love me anymore.
3. Sometimes I lie.
---
Give us the most thrilling thriller.
Wait, wait. We worry what you just read was give us the title of a thriller. What we *wrote* was: Give us the Most. Thrilling. Thriller.
Lay it on us in the comments!