This Riot Recommendation asking for great inclusive YA fantasy reads is sponsored by We Hunt the Flame by Hafsah Faizal and Fierce Reads.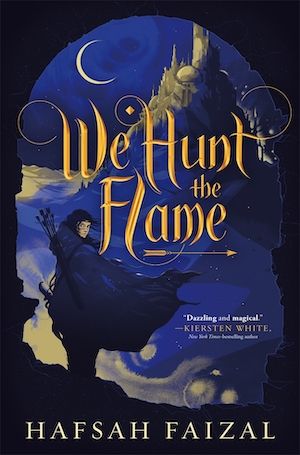 Set in a richly detailed world inspired by ancient Arabia, Hafsah Faizal's We Hunt the Flame—first in the Sands of Arawiya duology—is a gripping story of discovery, conquering fear, and taking identity into your own hands. // "We Hunt the Flame should be on every fantasy fan's bookshelf." —Kiersten White, bestselling author of And I Darken. // "Filled with rich worldbuilding with stakes that will keep you at the edge of your seat." —BuzzFeed
---
Ahh, fantasy, the genre where we can have dragons flying around but some will argue it's inaccurate to have people of color. We're here for having it all and want to hear about great inclusive YA fantasy reads, because our TBR is always welcoming of more books. So many more books. So pop into our comments below, please, and tell us your favorite inclusive YA fantasy reads so that next week we can have those amazing titles in a list. Our pet dragons will be most pleased.