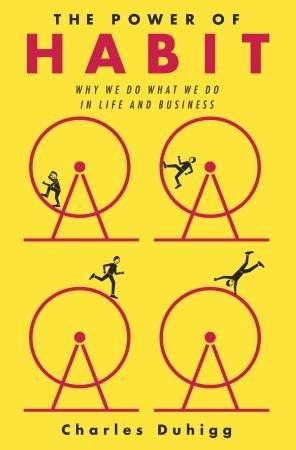 Nonfiction
Riot Recommendation: Nonfiction with a Side of Self-Help?
I recently fell ass-over-teakettle in love with Charles Duhigg's The Power of Habit, which combines social history with a research-based look at psychological principles to examine why we do what we do and how we can change our habits. Duhigg supports his theory with fascinating examples, each of which adds something valuable to the book, and thereby avoids The Malcolm Gladwell Problem of pointlessly excessive illustration. It's a terrific read, and it's capped off with a section about how to apply the concepts in daily life. I've been using it to try to kick the afternoon caffeine habit that leaves me staring at the ceiling at 3 a.m. ("trying" being the operative word here), and I kind of love it.
I know from previous attempts that straight-up self-help books aren't for me, but I can totally get behind this fusion of nonfiction with self-help that's all about empiricism and evidence and testing your hypotheses to make yourself happier, healthier, and more productive.
So please tell me, which other books will ring this "facts + tips" bell?