Fiction
Riot Recommendation: New Takes on Fairy Tales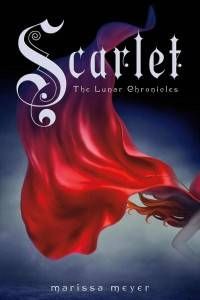 This round of Riot Recommendation is sponsored by Scarlet by Marissa Meyer.
Cinder is trying to break out of prison—even though she'll be the Commonwealth's most wanted fugitive if she does.
Halfway around the world, Scarlet Benoit's grandmother is missing. It turns out there are many things Scarlet doesn't know about her grandmother, or the grave danger she has lived in her whole life. When Scarlet encounters Wolf, a street fighter who may have information as to her grandmother's whereabouts, she is loath to trust this stranger, but is inexplicably drawn to him, and he to her. As Scarlet and Wolf unravel one mystery, they encounter another when they meet Cinder. Now, all of them must stay one step ahead of the vicious Lunar Queen Levana.
_________________________
Gregory Maguire did it with Wicked. Marissa Meyer does it in this series, imagining Cinderella as a cyborg and bringing a whole new twist on Little Red Riding Hood. And that's just the tip of a very large iceberg. Retelling fairy tales is all the rage these days, so in this round of the Riot Recommendation, we want to know: what are your favorite books that are new takes on classic fairy tales?