This week's Riot Recommendation is sponsored by An American Duchess by Sharon Page.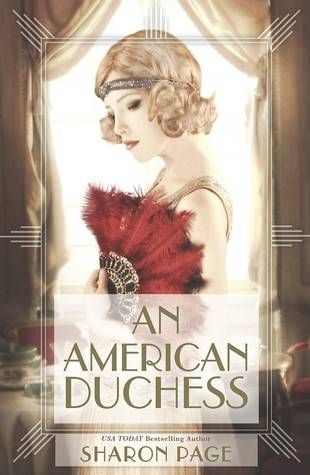 At the height of the Roaring Twenties, New York heiress Zoe Gifford longs for the freedoms promised by the Jazz Age. Headstrong and brazen, but bound by her father's will to marry before she can access his fortune, Zoe arranges for a brief marriage to Sebastian Hazelton, whose aristocratic British family sorely needs a benefactor.
Once in England, her foolproof plan to wed, inherit and divorce proves more complicated than Zoe had anticipated. Nigel Hazelton, Duke of Langford and Sebastian's austere older brother, is disgraced by the arrangement and looks down upon the raucous young American who has taken up residence at crumbling Brideswell Abbey. Still reeling from the Great War, Nigel is now staging a one-man battle against a rapidly changing world—and the outspoken Zoe represents everything he's fighting against. When circumstances compel Zoe to marry Nigel rather than Sebastian, she does so for love, he for honor. But with Nigel unwilling to change with the times, Zoe may be forced to choose between her husband and her dreams.
____________________
Gin! Jazz! Smoke and money and cool cars and no corsets! The Roaring 20s are an excellent setting for tales about love, revenge, pain, family, heartbreak, regret, and booze. So in this week's Riot Recommendation, we want to know: what are your favorite tales from the Jazz Age? Let us know in the comments below, and check back on Monday for a reading list!