This week's Riot Recommendation is sponsored by The Winner's Crime by Marie Rutkoski.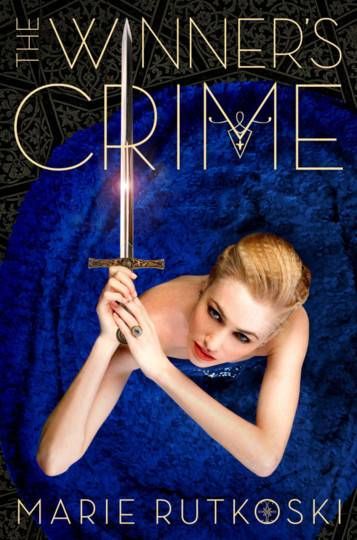 A royal wedding is every girl's dream. It means one celebration after another: balls, fireworks, and revelry until dawn. But to Kestrel it means living in a cage of her own making. As the wedding approaches, she aches to tell Arin the truth about her engagement—that she agreed to marry the crown prince just to guarantee Arin's freedom—if she could only trust him. Yet can she even trust herself? For Kestrel is becoming very good at deception. She's working as a spy in the court. Kestrel's running a high risk, but she has always been tempted by a gamble. If caught, she'll be exposed as a traitor to her country. Yet even as the danger grows, she can't help searching for a way to change her ruthless world . . . and she is close to uncovering a shocking secret . . .
____________________
It's what bwing, er, brings us together today. Real royal weddings can range from the ecstatically happy to tools of political business to being hate-filled murder vehicles, and fictional royal weddings are no different. So tell us below: what's your favorite book that features a royal wedding (happy or otherwise)? And check back next week for a reading list!
Save