This Riot Recommendation asking for your favorite books about spooky or dangerous houses is sponsored by –The Fall of Crazy House.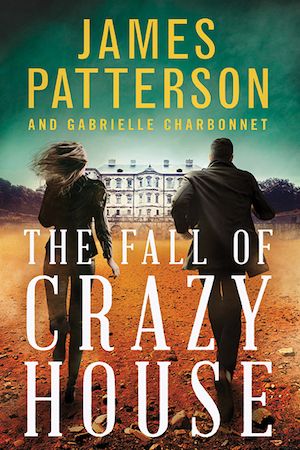 Escape is just the beginning. Twin sisters Becca and Cassie barely got out of the Crazy House alive. Now they're trained, skilled fighters who fear nothing–not even the all-powerful United regime. Together, the sisters hold the key to defeating the despotic government and freeing the people of the former United States. But to win this war, will the girls have to become the very thing they hate? In this gripping follow-up to James Patterson's YA blockbuster Crazy House, the world is about to get even crazier.
---
Is there something under the floorboards? Someone living in the walls? Is the house itself eeeeevil?! We want to be spooked! We want to be haunted! We want to be scared of a house! And we're turning to you to supply the scares: hop on down to our comments section and tell us your favorite books about spooky or dangerous houses. Next week we'll be back with an epic list to haunt our souls—and maybe make us side-eye our house or spend way more time outside.