This Riot Recommendation is sponsored by Penguin Random House Audio.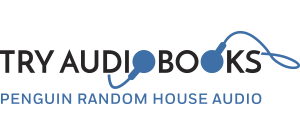 Listen to your book club's next pick. Visit TryAudiobooks.com/bookclub for suggested listens and for a free audiobook download of The Knockoff!
With fall ramping up, it's back to juggling busy school and work schedules with social engagements like date nights, yoga with friends, and book club. Luckily, you can listen to your book club's next pick so you can stay on top of it all.
---
Finding the time to sit down with a physical book when life is hectic isn't always easy. But book club is almost here and you have to finish! Enter audiobooks which let you sneak in tons of reading time while also getting things done. So tell us in the comments below, what audiobooks would you recommend for book club?
Save