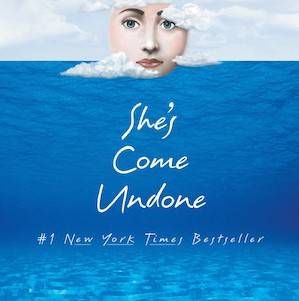 Fiction
Riot Readers Respond: The Fat Girls in Literature
This content contains affiliate links. When you buy through these links, we may earn an affiliate commission.
Not long ago, Mariko Tamaki, writer/co-creator of graphic novel This One Summer, wrote an editorial on Huff Post Books titled "Where Are All The Fat Girls In Literature?" that spoke to us enough to feature it shortly afterwards on Critical Linking. If you haven't given that a read yet, you should. Hey, you're already browsing the internet; just do it now. I'll wait.
When Tamaki's article was featured on our Facebook page, our awesome community responded to the question framing it. I've compiled a list, 100% recommend by your fellow readers, of where Tamaki (and you) can find the rad fat girls of literature.
Dolores Price, who finds peace after years of struggle (She's Come Undone by Wally Lamb). This girl's story scored the most recommendations from the community.
Corinna Chapman, baker extraordinaire and investigator (Corinna Chapman Mysteries by Kerry Greenwood). Bonus: recipes included.
Elisabeth Rousset, who tried to stand her ground (Boule de Suif by Guy de Maupassant). This one was an oddball entry as it's a French short story, but it comes recommended nonetheless. You can read a translation of this and other works by the same author legally and for free at Project Gutenberg.
Heather Wells, ex-pop star-turned-average-sized-girl-turned-detective (Heather Wells Mysteries by Meg Cabot). Just to give you an idea, the title of the first book in this series is Size 12 Is Not Fat.
Savannah Reid, a curvy girl with sass who went her own way (Savannah Reid Mysteries by G.A. McKevett). Bonus points if you're a chocolate lover.
Carrie White, who completely snapped (Carrie by Stephen King). When isolation and bullying go way, way wrong.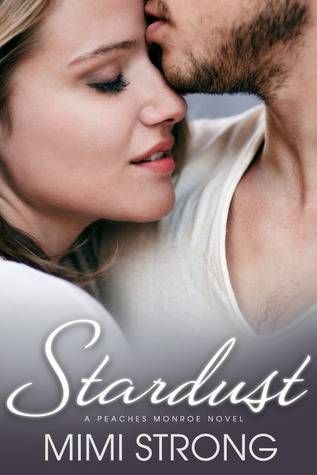 Peaches Monroe, the sassy girl who dates her celebrity crush (Peaches Monroe series by Mimi Strong). In your dreams, right?
Mma Precious Ramotswe, lady detective in Botswana (The No. 1 Ladies Detective Agency series by Alexander McCall Smith). If you're trying to diversify your reading pile this year, you can do worse than a story by a South African author that also takes place in South Africa. Bonus excerpt. This character also got the second highest number of recommendations by the community.
Eleanor Douglas, who had the courage to let someone in (Eleanor & Park by Rainbow Rowell). I'm going to stop right here, because I have a case of the FEELS.
Bess Marvin, the loyal pal with a healthy appetite (Nancy Drew Mystery Stories, various authors, but first introduced by Mildred Wirt Benson). Because sidekicks are awesome, too.
Lula, who gets the job done (Stephanie Plum Series by Janet Evanovich). There's something to be said for the person who does their part fabulously well, no matter how small a role that may be.
Anna Karenina, the courageous woman who lost control (Anna Karenina by Leo Tolstoy). An unlikeable character, but a tragic story nonetheless as far as she's concerned.
Thursday Next, the literary detective (Thursday Next Series by Jasper Fforde). Not only is she a detective, she solves mysteries surrounding literature. Rad.
Meg Whiteoak, who can be incredibly stubborn (Whiteoak Chronicles by Mazo de la Roche). Think "stubborn," and then "20 years waiting."
Marcy Lewis, who took a stand (The Cat Ate My Gymsuit by Paula Danziger). Her insecurities didn't stop her from standing up for what she believed in.
Minerva Dobbs, lover of routine and doughnuts (Bet Me by Jennifer Crusie). No mystery here, just a love story, but with lots of doughnuts and Chicken Marsala.
Bertha Cool, one tough lady detective (Cool and Lam series by Erle Stanley Gardner under pen name A.A. Fair). She fears nothing.
Rose Feller, responsible and relatable (In Her Shoes by Jennifer Weiner). Actually, two characters created by Weiner were recommended, and the second was Candace Shapiro from Good In Bed.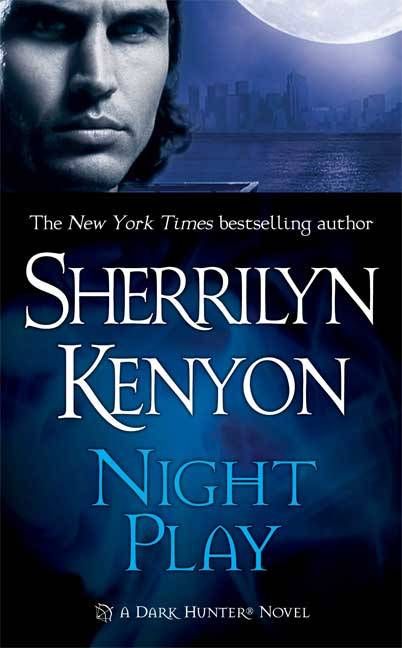 Bride McTierney, who never stops being kind (Night Play by Sherrilyn Kenyon). Check this out if you're a sucker for supernatural romance.
Philo, the sort of person who tries to make the world a better place, one human at a time (Every Inch of Her by Peter Sheridan).
Trisana Chandler, who can change the weather with magic (Circle of Magic and Circle Opens series by Tamora Pierce). That's really all I have to say about her, because it sounds so badass already.
Alison Hart, who faces her (literal) demons (Beyond Black by Hilary Mantel). I appreciate a story about a woman who is terrified but keeps her big girl pants on.
Is it just me, or is mystery just a genre goldmine for rad ladies of the curvy persuasion? Of course, there's plenty of romance out there centered around the big (or sometimes "big") girl getting the ultimate hot dude in some sort of feels-too-good-to-be-true relationship a-la Bridget Jones, but I didn't expect so many lady detectives to crop up like this.
Many thanks to our readers who shared recommendations: you've made my already towering TBR list just a little bit taller.
Have any other rad ladies to add to this bunch? Hit us up in the comments below.