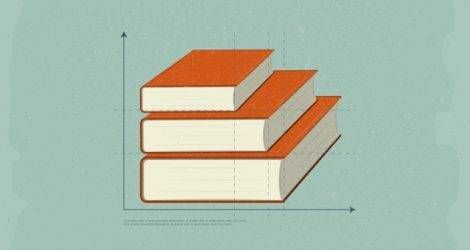 News
The Results Of The 2017 Riot Reader Survey!
At the end of 2017, Rioter contributors talked about how many books they read, when they read, and what they read in our contributor reading survey. And then, we opened it up to you, our fantastically handsome readers, and a few hundred of you kindly let us snoop into your reading lives.
Here's what we learned.
*BIG note: This is not an entirely rigorous or valid reader survey. I have a Creative Writing degree.*
HOW MANY BOOKS DID YOU READ IN 2017?
Too often we judge whether or not we're a "book person" by how many books we read, but this is a pretty poor definer. A Book Riot reader tore through an average of 113 books in 2017, compared to a Riot contributor's average of 95 books. But some readers read less than ten and some read looooooads more. Like the people who reported reading 629 and 494 books. Y'all hit the top spots.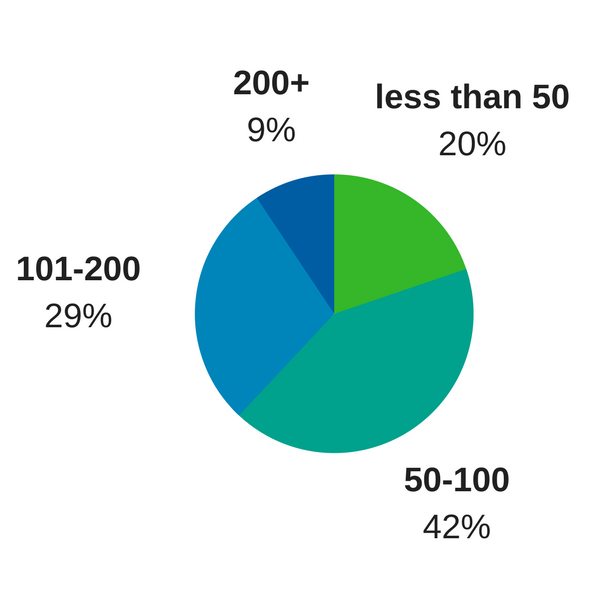 HOW MANY BOOKS DO YOU READ AT THE SAME TIME?
Are you loyal to one book at a time, or are you balancing multiple? Or, are you going to the extremes by reading more than four at once?
Turns out that most of you prefer to cozy up with two books at a time.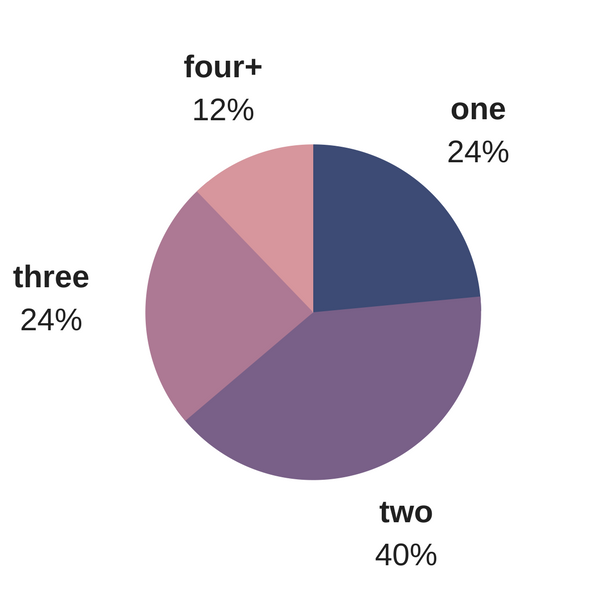 WHEN DO YOU READ THE MOST?
In the pool, in a hammock, or simply curled up in a corner of the house, y'all overwhelmingly get most of your reading in during the summer.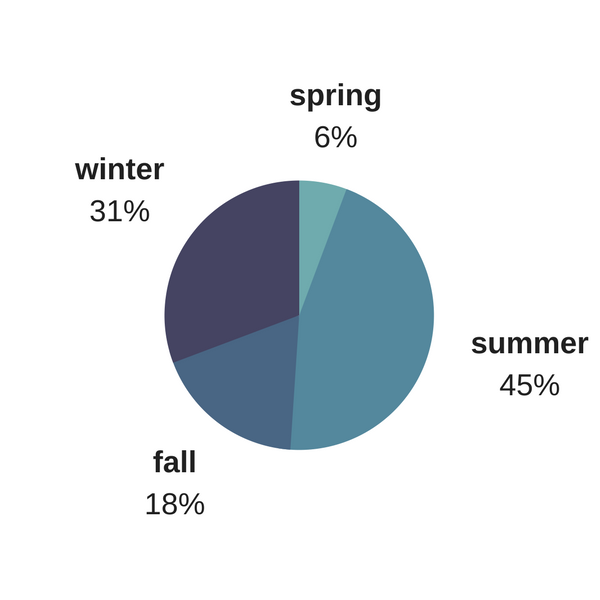 WHAT ARE YOU READING?
Genre is a difficult thing to track, especially with so many cross-over books. Even so, to get an idea of your reading habits in 2017, I asked Riot readers to select all genres that they'd read at least once in the previous year.
Turns out y'all read pretty diversely! YA, literary fiction, and nonfiction topped the charts, followed closely by SFF and historical fiction.
WHERE DO YOU GET YOUR BOOK RECOMMENDATIONS?
Where do you typically get your book reviews? Book Riot and Goodreads were at the top of the charts. You also get recommendations from social media, awards lists, other review sites, and friends and family. (Those numbers on the left are percentages of all Rioter responders.)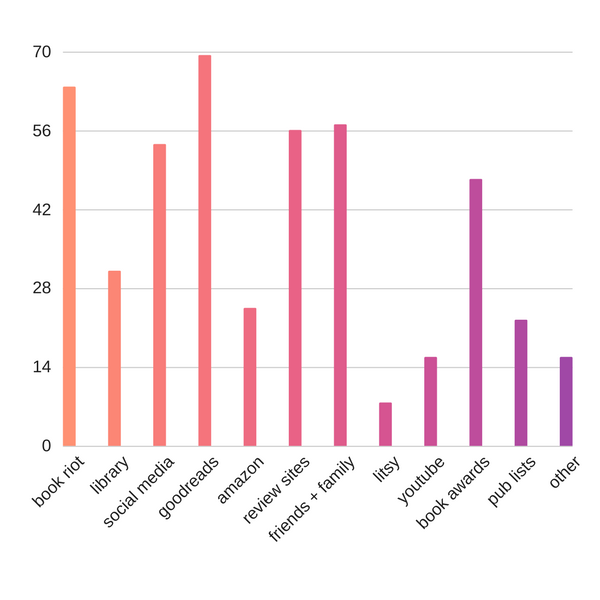 HOW DO YOU TRACK YOUR READING?
Again, this was another "Select All That Apply" question, but even so, you'll see that far and away ya'll track your reading on Goodreads.
Did I miss any reading stats you usually keep? Hit the comments to share more about your year in reading from 2017.