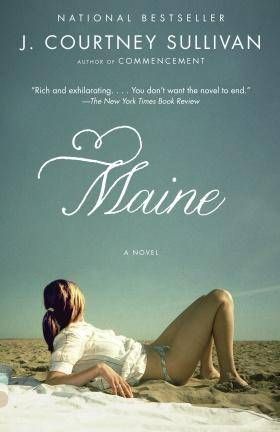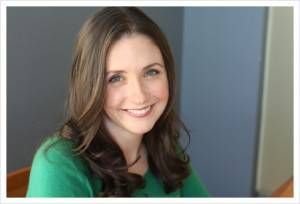 J. Courtney Sullivan is the author of the New York Times bestselling novels Commencement and Maine. Maine was named a Best Book of the Year by Time magazine, and a Washington Post Notable Book for 2011. Courtney's writing has also appeared in The New York Times Book Review, The Chicago Tribune, New York magazine, Elle, Glamour, Allure, Men's Vogue, and the New York Observer, among others. She is a contributor to the essay anthology The Secret Currency of Love and co-editor of Click: When We Knew We Were Feminists. She lives in Brooklyn, New York.
Book Riot: What are you reading now?
J. Courtney Sullivan: My new novel that I'm in the thick of writing–make that "trying to finish"– is my first novel where the outside world of the book is not already known to me. It includes a woman born in 1910 whose mother is a suffragist, a paramedic in the 1980s, and a Frenchwoman in 2003. So I'm reading lots and lots of background material.
BR: How does your reading fit in to your writing process?
JCS: I'm looking into the advertising process that made diamonds into the coveted luxury good they are, so I've been reading about the woman, Mary Frances Garrity, who was responsible for the "A diamond is forever" campaign. Garrity's time preceded the slick Mad Men era; her firm, N.W. Ayer, has a history written about it, and I really loved reading that book.
Reading the N.W. Ayer history has led to my interviewing 20 people who worked there, fascinating on its own. I do try to read all of the material for one character at a time: All of the advertising stuff, then all of the modern Frenchwoman stuff, et cetera. It's a combination of reading books, then reading back through newspaper archives–thousands upon thousands of pages of articles and so many different perspectives.
I've been working on the book for about a year and a half but still have tons more to do. I'm constantly researching as I'm writing, which I like because it gives me a sort of baseline understanding that gets enhanced as I read new material. Ideas come from the truth–then comes the fiction.
BR: You talked about newspapers, and working from microfiche; what about new media?
JCS: I am captivated by blogs! There are so many books about Americans in France, but there were none that I knew of about French women in America. Blogs were the key–I found several that helped me learn about what those women find different on a daily basis. My favorite is called Paris in New York, and the woman who writes it has been kind enough to let me interview her. She has a feature that helps French expatriates find the things they miss from home in the States–so she helped me see that my character wouldn't necessarily need to load up a suitcase every time she went home.
BR: What else are you reading?
JCS: Not much. And what I really want to be reading is Gone Girl! However, I did recently enjoy Seating Arrangements by Maggie Shipstead–I just loved it, a smart book that's also fun. I also highly recommend Patrick Somerville's This Bright River. I felt like I was in an altered state while I was reading it.
BR: Are there any books that have disappointed you upon re-reading?
JCS: I don't re-read tons, but I have to say my problem is the opposite. I re-read Bleak House regularly, because I think it's the best novel ever written. I marvel at the way Dickens creates this entire universe in a book. As for books I read when I was younger, I love them so, like Little Women or Anne of Green Gables, that if they didn't hold up, I probably wouldn't even notice.
BR: Why are we readers so attached to books as objects?
JCS: My fiancé and I have a slight book hoarding problem, which is real trouble in a one-bedroom apartment! All of my Babysitter's Club books from home–I want to bring them back with me because I'm a crazy book hoarder! You go on tour and you wind up saying things…part of this new book is about objects and the importance of objects, the diamonds being the main event, but even the paramedic looks around his mother's house and thinks: "This is all that I'm going to have of her." Objects are a big part of the story, what we fill those objects with: Hopes and desires and meanings.
One anecdote that may illustrate this: A woman came to my reading at Politics and Prose in DC and told me that after her mother had died, she found a Gloria Steinem book that her mother had had signed–to her, as a little girl. "It was a new interaction with my mother after I didn't think I would ever have any more." That's powerful.
BR: Where do you read?
JCS: I read either in bed or I have this huge armchair that I'll sit in to do my reading. I'm just an enormous eavesdropper; I can hear a conversation, if it's juicy enough, from 100 feet away–but I have a tough time turning it off. I need it to be really, really private and silent while I'm reading or writing. I could be sitting on a rock if it's private and silent. That's why I've recently been trying audiobooks–my first one is Jane Lynch's.