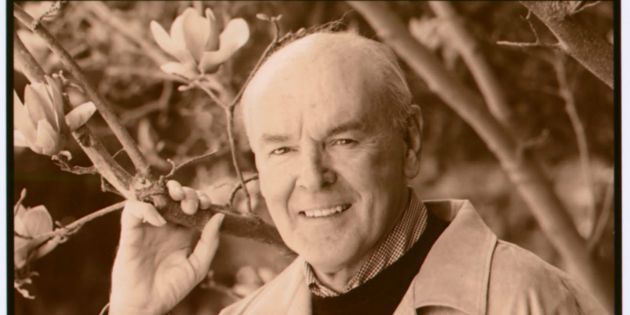 Children's
Inspiring Richard Peck Quotes About Writing & Being Yourself
This content contains affiliate links. When you buy through these links, we may earn an affiliate commission.
Richard Peck, an award-winning children's and YA author, died on May 23, 2018, at age 84. Peck's books, filled with vibrant dialogue and memorable characters, often explored the adventures and frustration of small town life, friendship, and coming of age. He received a Newbery Honor in 1999 for his novel in stories, A Long Way from Chicago, and the 2001 Newbery Medal for its sequel, A Year Down Yonder. A prolific writer, he published 41 books in 41 years.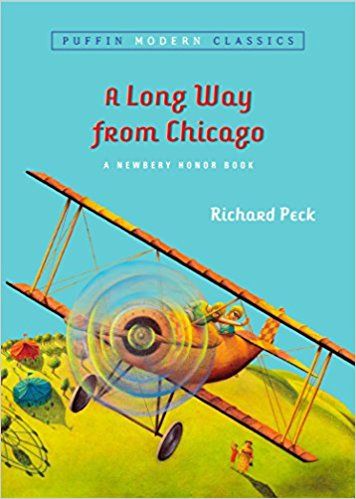 Peck was usually private about his personal life, but came out as gay before the publication of his final novel, The Best Man. He celebrated diversity and exposed prejudice and closed-minded attitudes, even when his work was censored.
Here are a few witty Richard Peck quotes from his novels, poems, and speeches about being yourself, the magic of reading and writing, and his irreverent take on the cliche "write what you know."
Richard Peck Quotes on reading
If you cannot find yourself on the page very early in life, you will go looking for yourself in all the wrong places.
When I read a good book, it's like traveling the world without ever leaving my chair.
I read because one life isn't enough, and in the page of a book I can be anybody;
I read because the words that build the story become mine, to build my life;
I read not for happy endings but for new beginnings; I'm just beginning myself, and I wouldn't mind a map;
I read because I have friends who don't, and young though they are, they're beginning to run out of material;
I read because every journey begins at the library, and it's time for me to start packing;
I read because one of these days I'm going to get out of this town, and I'm going to go everywhere and meet everybody, and I want to be ready.
— Anonymously Yours
Richard Peck Quotes on writing
I'm a writer because I never had a teacher who said "Write what you know." If I'd been limited to writing what I know, I would have produced one unpublishable haiku.
Beatrix Potter was never a rabbit. J.K. Rowling did not attend Hogwarts School.
—2013 speech to the Library of Congress Book Festival
You never write about yourself; you just always wind up having written about yourself. —2013 speech in Pleasanton, CA
We write by the light of every story we have ever read.
Nobody but a reader ever became a writer.
The only way you can write by the light of the bridges burning behind you.
Ironically, it was my students who taught me to be a writer, though I had been hired to teach them. They taught me that a novel must entertain first before it can be anything else. I learned that there is no such thing as a 'grade reading level'; a young person's 'reading level' and attention span will rise and fall according to his degree of interest.
—speech published by Arkansas Libraries
Richard Peck Quotes on growing up
The years went by, and Mary Alice and I grew up, slower than we wanted to, faster than we realized.
—A Long Way from Chicago
Stay away from people who don't know who they are but want you to be just like them. People who'll want to label you. People who'll try to write their fears on your face.
—The Best Man
This is how you hold onto your family. You hold them with open hands so they are free to find futures of their own. It's just that simple.
Anybody who thinks small towns are friendlier than big cities lives in a big city.
—A Year Down Yonder
She said that time was like the Mississippi River. It only flows in one direction. She meant you could never go back. But of course we had. She'd taken me back.