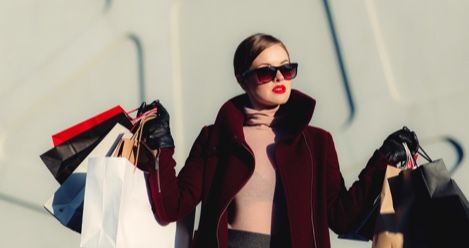 This content contains affiliate links. When you buy through these links, we may earn an affiliate commission.
When it comes to class differences in romances, at least in a monetary sense, it's usually the heroes who have the fat wallets and are in a position of power. They're billionaires. They're bosses. They are men of means who might need a quick marriage to satisfy some obscure line in their grandfather's will, or they're the stern CEO of a company who is taken with the free-spirited barista in the coffee shop downstairs.
But we're flipping that trope with these rich girl, poor boy romance recs. Here, the women have the stacked bank accounts and financial security.
They own castles! They make millions! #Goals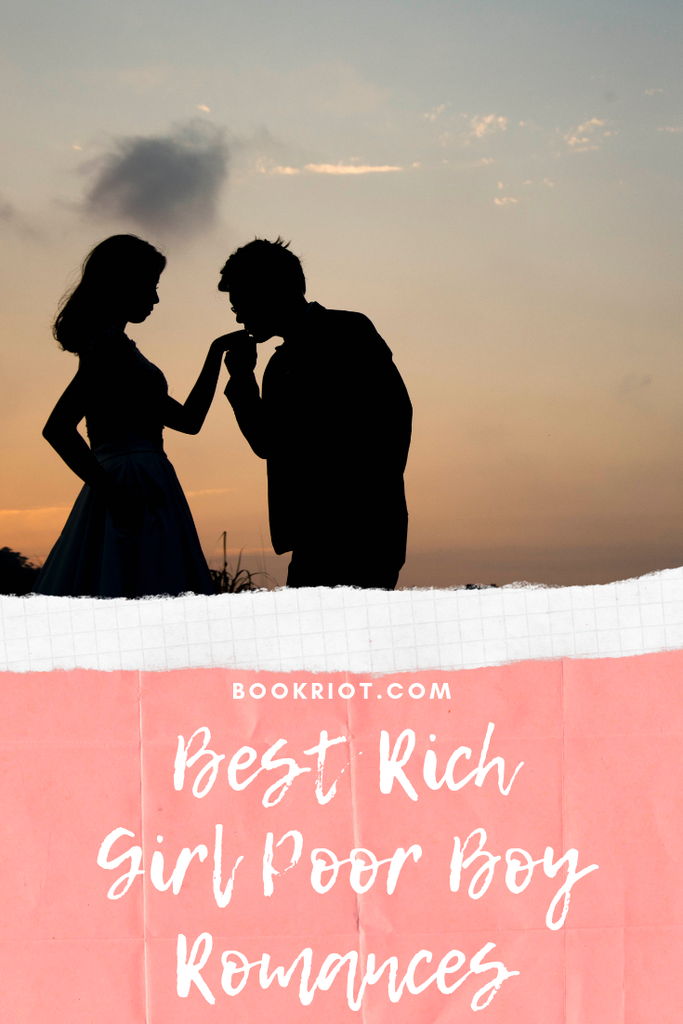 Make Me by Tessa Bailey
Love a stern uptown ice queen heroine? What about a blue collar hero who is hopelessly in love with her? Abby Russell never thought she'd fall for a tattooed construction worker. She was raised with money, partook in beach vacations with the New York upper crust, and now helps manage her family's hedge fund. She's a powerhouse, though she is a little less confident when it comes to men and dating. Hero Russell Hart has it bad for Abby. Like, seriously, he is one of the worse (in the best way) puppy dog heroes I've ever read. While Abby's success doesn't bother him, he isn't sure if he'll ever fit in with her family and it's so sweet to see him worry about her happiness.
Don't you hate it when your made-up fantasy boyfriend turns out to be real and shows up on the doorstep of your fancy castle estate? Yeah, me too. Madeline Gracechurch finally has everything she ever wanted: peace and quiet. For years, she wrote to a fictionalized Scottish soldier who won her heart in an effort to dodge the marriage mart. It worked and when she killed him off, she was able to retire to her an old castle left to her in an inheritance. But the fake name she gave to her beau actually belonged to a real man, and now he's here to call her bluff. Captain Logan MacKenzie needs land and money so he can help his fellow soldiers who barely survived the war, and his mysterious "betrothed" has both. Madeline is sheltered and well-off, while Logan is brash and now homeless, with a small militia in tow. The two make quite the pair.
Isabel Alfonso is a bit of a control freak and there's nothing wrong with that. But when she's slated to become CEO of her family's business while still trying to manage her own cosmetics company, Isabel realizes she needs a little help. Enter Adam Sevilla, single dad and her new personal assistant. That's right, the hero is the heroine's personal-dang-assistant. I loved how unapologetic Isabel is about her career and her goals. Meanwhile, before becoming Isabel's PA, Adam loved being a stay at home dad. This is a wonderful romance for all those Type-A women out there (myself included) and their supportive, go-get-'em partners.
Far and away my favorite read of 2018, you can pry this book from my cold, dead hands when the time comes. But we're not here to talk about my burial possessions. Let's talk Stella! She's an econometrician, which means she uses stats and data to find consumer patterns and make predictions. If it sounds complicated and lucrative, it probably is. She's also really good at it and she loves what she does. Stella admits to having more money than she knows what to do with and it's a stark contrast to Michael, who works as both a tailor and sex worker to pay off his mother's medical bills. What I like about Stella is that her money is never used to enforce any sort of power dynamic. It's just a thing she has and it soon becomes a vehicle to alleviate some stressful issues that plague those who are close to her.
When a Jewish con man and wealthy heiress meet, sparks fly. There's just one catch; the con man is trying to set the woman up with his brother, not him! When Ash Cohen's brother wants to give up his life of conning, Ash needs to do one last job for the sake of his brother: get him married to a rich woman so he can live comfortably for the rest of his days. What Ash doesn't expect is for heiress Lydia Reeve to cut to the quick of his con man heart! If you've never read a romance by Rose Lerner before, you're in for a treat. Each character is complex, and the romances are so lovely and tender. Though I wouldn't say the heroine and hero are "good" versus "bad," they do reach a sigh-worthy equilibrium.
Heiress Evangeline Chandler has the worst crush imaginable. Not only is Gabriel Hunter her brother's best friend, he's also the son of the family's housekeeper. Talk about a taboo one-two punch. Eve has lived her life on a pedestal of everyone else's making. She's the good girl, the golden child. But when Gabe and Eve had to get cozy for an upcoming wedding, Eve is determined to let loose and get her man. There's so much emotional depth and yummy angst packed into this contemporary romance. I don't want to play favorites, but this one might be the best rich girl, poor boy pairing out of the entire list.
What are some of your favorite rich girl, poor boy romance pairings? My TBR pile thanks you in advance!