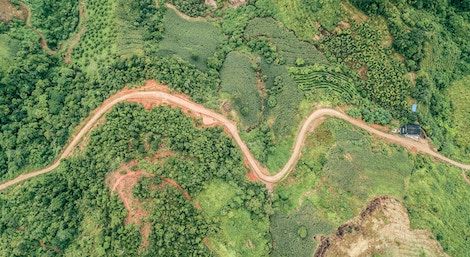 Nonfiction
Rewilding and The Power In Nature's History
This content contains affiliate links. When you buy through these links, we may earn an affiliate commission.
When I was a small child, nose constantly and firmly stuck in a book, I rarely lifted my head enough to look to the world outside for inspiration. Sunshine was to be avoided, cold was too horrid to be contemplated, and the static indoor warmth of central heating was a dream compared to the wild worms and grasses of the outside world.
Times change. Had I known then what I know now, I would have committed to a childhood of climbing through ruins, scraping my knees on trees, and exploring ant colonies. As an adult, the draw I feel to nature knows no bounds and I wish I'd found this love sooner.
I spend a lot of my time reading books about the outdoors—whether that's tales of technical mountaineering, books about long thru-hikes, or stories about beekeeping, I'm interested in absolutely all of it. Lately I've been trying to broaden my own horizons (pun not intended) because it's struck me that a lot of books in this ilk are written by predominantly white men with a lot of privilege and money behind them. In the past few months I've dug deep (I'm really, really sorry for all the terrible nature puns here) to find a more expansive consideration of the outdoors, and what I've found has been incredible.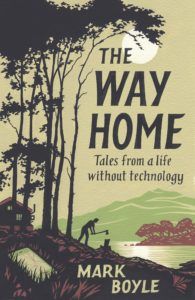 First off, I recently read The Way Home by fellow Irishman Mark Boyle. Boyle is best known as the Moneyless Man, and gave up money for more than three years to seek a lifestyle that made him happier. In recent years he has moved to a small holding in the west of Ireland and has given up technology, as much as is possible. His book is a challenge because it depicts a rustic life that seems extreme at the outset, but bearing in mind the impact of climate change and the general lifestyles we lead now, his approach is quite possibly what the future looks like. During his rewilding efforts, Boyle visited the Great Blasket Island off the coast of Kerry, and depicts throughout the book the livelihoods of the people who lived there, the wars they had to fight to stay, and the eventual evacuation in the mid 1950s as globalization overtook them. There's a lot of history packed into this one, and you can't help but feeling that we're nowhere near prepared for a sudden return to pre-industrialisation.
In Wilding, Isabella Tree tells the story of the Knepp experiment, a rewilding project in West Sussex. It's a fascinating rundown of the ecology of a wild countryside and how, left to their own devices, growth occurs and animals thrive in a free-roaming atmosphere. Diversity blooms and an ecosystem redevelops into full functionality. This is a real eye-opener, and pointed me in the direction of a future life on a small farm when I had never really thought about it before. In the same vein, Geroge Monbiot's Feral discusses the potential promise of a life entirely different to the one we all currently lead. His story is radical and suggests that we make demands of ourselves to re-engage with nature, restore and rewild our damaged ecosystems and bring the wonder back into life. To be honest, 'Feral' as a name seemed a bit off-putting to me, but the book totally took my breath away with its positivity.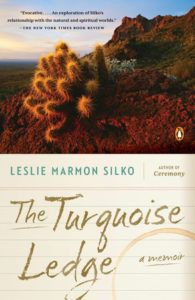 In all of these, though, there is a fundamental problem: they don't represent everyone. So, I went back to the bookshelves, where I found The Turquoise Ledge by Leslie Marmon Silko. This is Silko's first nonfiction work, and tells her vision of the world along with her family history. Bearing in mind that I'm from a continent where Native American representation is very small, this opened my eyes to a very spiritual aspect of nature and there's a lot of peace in just sitting down to read it. This led me down the path of further exploration to Gathering Moss, by Robin Wall Kimmerer, which at first glance is a book about moss but this forces you as a reader to take a second glance at something you've never given much thought to before—Kimmerer explains the science of the mosses but ties these unseen things to how we live in the world.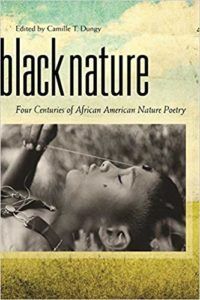 Given how much I learned from how these Native writers see the world, I picked up a copy of Black Nature, a series of poems edited by Camille T. Dungy. Seeing the world through my eyes alone isn't enough anymore, and black poets have for generations been telling the stories that white eyes haven't heard enough of. Nature writing by black poets tells tales of what nature means for black families born into slavery, working the land through hardship and pain—it's a far cry from the story of Mark Boyle, who deigned to return to the land with few bad associations.
Do you have any other books about the history of nature, its meanings, and the wildness in humanity that draws us back to the wild? Let me know!