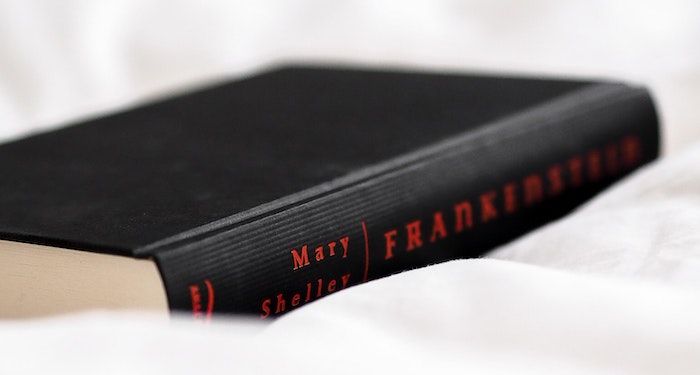 Horror
Reconstructing FRANKENSTEIN: Reviving Shelley's Monster
This content contains affiliate links. When you buy through these links, we may earn an affiliate commission.
As Autumn shuffles in, I find myself returning to Mary Shelley's Frankenstein again. A classic meditation on the existence of monsters, I find the bitter chill of the early portion's Arctic exploration a strange comfort, not just because it's great reading material for when you're snuggled up in contrasting cosyness. For all the following misadventures in science that take place in the story, I think the yo-yoing enthusiasm and awe that comes across so clearly in Walton's letters is my favourite part because of the way it lays the foundation of the narrative's strongest idea: perspective.
Much like the eponymous modern Prometheus, the book is a hodgepodge of different points of view that have been stitched together to form an unreliable, endlessly fascinating behemoth of a story that only emphasises the novel's penchant for gothic misdirection, uncertainty, and a consistently liminal sense of reality. As Walton fawns over Victor and whines to his sister about how boring his once-in-a-lifetime nautical journey is, you begin to wonder about the types of stories are locked away inside Victor's later, narrow-minded take on the situation. This variety of narrative avenues, and the way the self-absorption of each character lends itself to plenty of unreliability to explore, provides a perfect opportunity for new stories to emerge; new stories that challenge the themes of the original, or shine a light on the unspoken angles that were obscured by Victor's constant egotism.
While I have yet to discover a novel about Walton (I'm envisaging a quiet, pining romance story between him and the scientist he drags out of the sea) or Justine (the Black maid who is framed for a murder committed by the Creature), recontextualising the canon is a vital exercise in creative deconstruction. It asks us to consider the power of perspective, destabilising dominant viewpoints, and rather than rebuild it crafts a new whole from each fragmented piece. The following texts offer a fresh look at the world of Frankenstein, and demonstrates that the themes and characters are still living, breathing, relevant things, resurrecting the original from antiquity and reframing the familiar tale.