Fiction
Review GPA: THE FAULT IN OUR STARS by John Green
In Review GPA, we translate reviews of notable new books into letter grades and determine a grade point average. Check out last week's installment on The Marriage Plot by Jeffrey Eugenides.
__________________________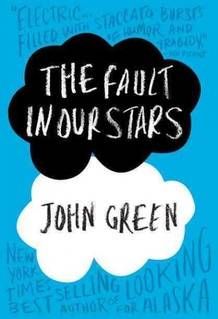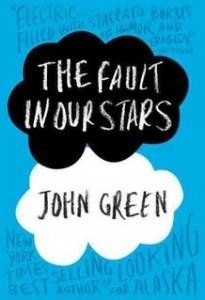 The Fault in Our Stars by John Green
Publication Date: January 10, 2012
Genre: Young Adult
Publisher: Dutton Children's
Publisher's Synopsis:
Despite the tumor-shrinking medical miracle that has bought her a few years, Hazel has never been anything but terminal, her final chapter inscribed upon diagnosis. But when a gorgeous plot twist named Augustus Waters suddenly appears at Cancer Kid Support Group, Hazel's story is about to be completely rewritten.
Insightful, bold, irreverent, and raw, The Fault in Our Stars is award-winning author John Green's most ambitious and heartbreaking work yet, brilliantly exploring the funny, thrilling, and tragic business of being alive and in love.
____________________________
From the Kirkus Review:
Gold Star:
Dog-earing of pages will no doubt ensue. Green seamlessly bridges the gap between the present and the existential, and readers will need more than one box of tissues to make it through Hazel and Gus' poignant journey.
Demerit: None
Grade: A
__________________________
From The New York Times review by Natalie Standiford
Gold Star:
These unpleasant details do nothing to diminish the romance; in Green's hands, they only make it more moving. He shows us true love — two teenagers helping and accepting each other through the most humiliating physical and emotional ordeals — and it is far more romantic than any sunset on the beach.
Demerit:
Green's characters may be improbably witty, but even under the direst circumstances they are the kind of people you wish you knew.
Grade: A/A-
__________________________
From the Entertainment Weekly review by Stephan Lee
Gold Star:
Their ensuing love story is as real as it is doomed, and the gut-busting laughs that come early in the novel make the luminous final pages all the more heartbreaking.
Demerit:
None
Grade: A-
(publication assigned)
__________________________
From the NPR review by Rachel Syme
Gold Star:
Green's novel is elegantly plotted, and as sad in places as one might expect a book about adolescent cancer to be. But it's also brimming with joy. Hazel and Augustus have a zeal for living and for each other that, cancer or not, is rare, and it's a delight to see their plans unfold and relationship flourish even as they both face death.
Demerit:
None.
Grade: A
__________________________
From the Seattle Times review by Karen Macpherson:
Gold Star:
It's a novelistic tour de force, a book in which Green takes the impossibly grim subject of teenage cancer and creates a story that is, by turns, hilarious, joyous, outrageous and utterly sad.
Demerit:
None
Grade: A
__________________________
Review GPA: 3.91 (A)
____________________________
Jeff O'Neal is the editor of Book Riot. Follow him on Twitter: @readingape