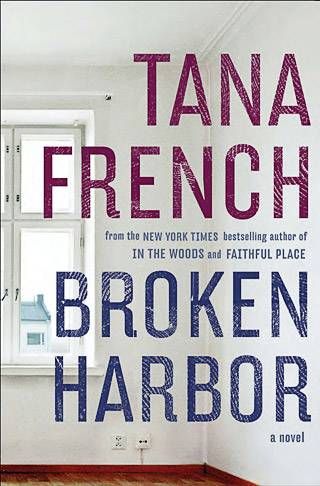 Fiction
Review GPA: BROKEN HARBOR by Tana French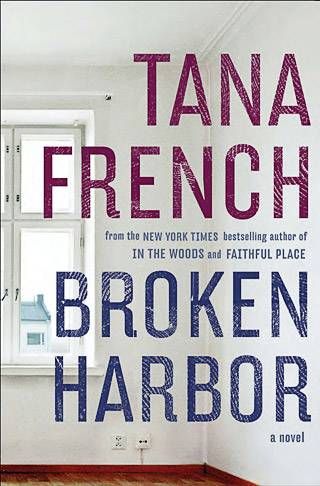 Publication Date: July 24, 2012
Genre: Mystery/Literary
Publisher: Viking
Publisher's Synopsis:
Mick "Scorcher" Kennedy, the brash cop from Tana French's bestselling Faithful Place, plays by the book and plays hard. That's what's made him the Murder squad's top detective—and that's what puts the biggest case of the year into his hands.
On one of the half-built, half-abandoned "luxury" developments that litter Ireland, Patrick Spain and his two young children are dead. His wife, Jenny, is in intensive care.
At first, Scorcher and his rookie partner, Richie, think it's going to be an easy solve. But too many small things can't be explained. The half dozen baby monitors, their cameras pointing at holes smashed in the Spains' walls. The files erased from the Spains' computer. The story Jenny told her sister about a shadowy intruder who was slipping past all the locks.
And Broken Harbor holds memories for Scorcher. Seeing the case on the news sends his sister Dina off the rails again, and she's resurrecting something that Scorcher thought he had tightly under control: what happened to their family one summer at Broken Harbor, back when they were children.
____________________________
From Patrick Anderson's review in The Washington Post:
Gold Star:
"a psychological thriller of exceptional complexity and depth."
Demerit:
None.
Grade: A
__________________________
From Alison Flood's review in The Guardian:
Gold Star:
"The best yet of French's four excellent thrillers"
Demerit:
None.
Grade: A
__________________________
From Janet Maslin's review in The New York Times:
Gold Star:
" she has irresistibly sly ways of toying with readers' expectations."
Demerit:
"Ms. French's books all give the same first impression. They start slowly and seem to need tighter editing."
Grade: A-
__________________________
From Rob Brunner's review in Entertainment Weekly:
Gold Star:
"French has that procedural pro's knack for making mundane police work seem fascinating."

Demerit:
"A few characters (the rookie learning the ropes, the grumpy ME) feel too familiar, and a major twist involving Kennedy's partner stretches plausibility."

Grade: A- (publication assigned)
__________________________
From Michelle Weiner's review in The Denver Post:
Gold Star:
"I predict "Broken Harbor" will be on more than one Best of 2012 lists — it's definitely at the top of mine."

Demerit:
None.
Grade: A
__________________________
Review GPA: 3.88 (A)