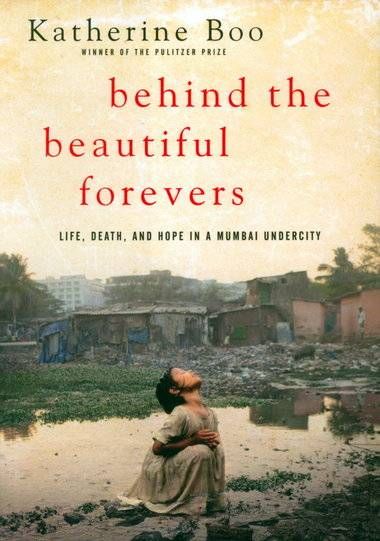 Fiction
Review GPA: Behind the Beautiful Forevers by Katherine Boo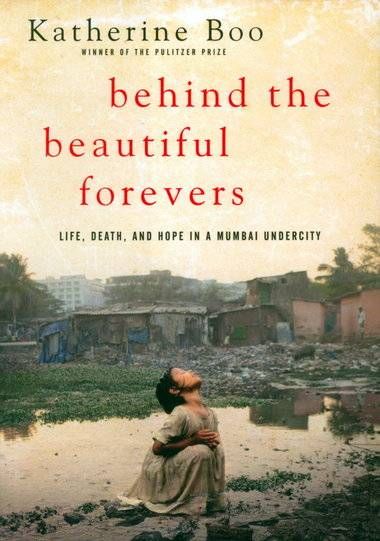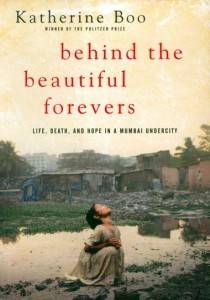 Behind the Beautiful Forevers by Katherine Boo
Publication Date: February 7, 2012
Genre: Non-Fiction
Publisher: Random House
Publisher's Synopsis:
From Pulitzer Prize-winner Katherine Boo, a landmark work of narrative nonfiction that tells the dramatic and sometimes heartbreaking story of families striving toward a better life in one of the twenty-first century's great, unequal cities.

In this brilliantly written, fast-paced book, based on three years of uncompromising reporting, a bewildering age of global change and inequality is made human.
Annawadi is a makeshift settlement in the shadow of luxury hotels near the Mumbai airport, and as India starts to prosper, Annawadians are electric with hope. Abdul, a reflective and enterprising Muslim teenager, sees "a fortune beyond counting" in the recyclable garbage that richer people throw away. Asha, a woman of formidable wit and deep scars from a childhood in rural poverty, has identified an alternate route to the middle class: political corruption. With a little luck, her sensitive, beautiful daughter—Annawadi's "most-everything girl"—will soon become its first female college graduate. And even the poorest Annawadians, like Kalu, a fifteen-year-old scrap-metal thief, believe themselves inching closer to the good lives and good times they call "the full enjoy."
But then Abdul the garbage sorter is falsely accused in a shocking tragedy; terror and a global recession rock the city; and suppressed tensions over religion, caste, sex, power and economic envy turn brutal. As the tenderest individual hopes intersect with the greatest global truths, the true contours of a competitive age are revealed. And so, too, are the imaginations and courage of the people of Annawadi.
With intelligence, humor, and deep insight into what connects human beings to one another in an era of tumultuous change, Behind the Beautiful Forevers carries the reader headlong into one of the twenty-first century's hidden worlds, and into the lives of people impossible to forget.
____________________________
From The Washington Post review by Shashi Tharoor:
Gold Star:
"The result is a searing account, in effective and racy prose, that reads like a thrilling novel but packs a punch Sinclair Lewis might have envied."
Demerit:
None.
Grade: A
__________________________
From The New York Times review by Janet Maslin:
Gold Star:
"Comparison to Dickens is not unwarranted."
Demerit:
"There is only one realm in which her approach loses rigor. She writes about so many scavenging kids, boisterously quarrelsome families and corrupt officials that the book is too crowded."
Grade: A
__________________________
From the Business Week review by Patrick French:
Gold Star:
"Ultimately, Behind the Beautiful Forevers is not about the impact of globalization; it is a book about close human interaction. While it may fall short in terms of context and history, it works in close-up—so close it feels like a punch in the stomach."
Demerit:
"Boo's attention to detail occasionally blinds her to India's bigger picture. The reader yearns for context in a study of this size, yet Boo does not provide this in a coherent way."
Grade: A-
__________________________
From the Entertainment Weekly review by Jeff Giles:
Gold Star:
"Behind the Beautiful Forevers is a riveting, fearlessly reported portrait of a poverty so obliterating that it amounts to a slow-motion genocide. Right now the book is sitting on my shelf making all the other books feel stupid."
Demerit:
None
Grade: A (publication assigned)
__________________________
From the Christian Science Monitor review by Terry Hong:
Gold Star:
"That "Beautiful" is an unforgettable true story, meticulously researched with unblinking honesty, will make Boo's next awards well-deserved.
Demerit:
None.
Grade: A
__________________________
Review GPA: 3.94 (A)