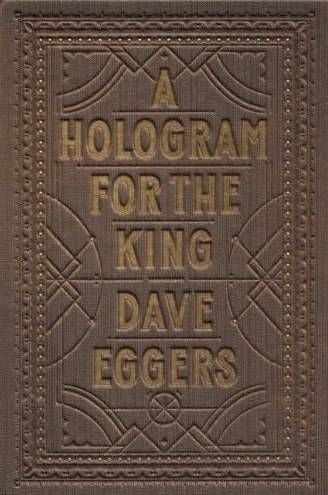 Fiction
Review GPA: A HOLOGRAM FOR THE KING by Dave Eggers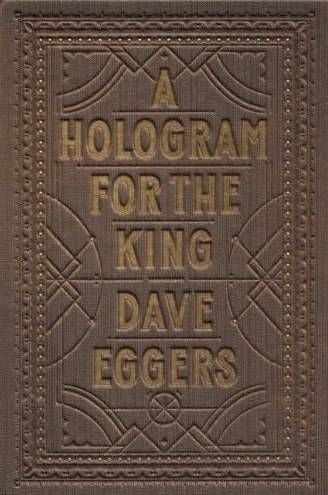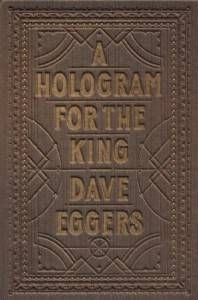 A Hologram for the King by Dave Eggers
Publication Date: June 19, 2012
Genre: Literary Fiction
Publisher: McSweeney's
Publisher's Synopsis:
In a rising Saudi Arabian city, far from weary, recession-scarred America, a struggling businessman pursues a last-ditch attempt to stave off foreclosure, pay his daughter's college tuition, and finally do something great. In A Hologram for the King, Dave Eggers takes us around the world to show how one man fights to hold himself and his splintering family together in the face of the global economy's gale-force winds. This taut, richly layered, and elegiac novel is a powerful evocation of our contemporary moment — and a moving story of how we got here.
____________________________
Michiko Kakutani, in The New York Times
Gold Star:
"a comic but deeply affecting tale about one man's travails that also provides a bright, digital snapshot of our times."
Demerit:
None.
Grade: A-
__________________________
Carolyn Kellogg, in The Los Angeles Times
Gold Star:
"This novel is evidence that Eggers can do fiction as well as he likes."
Demerit:
"Eggers hits his themes a little hard"

Grade: A-
__________________________
Michael Dirda, in The Washington Post
Gold Star:
"A diverting, well-written novel about a middle-aged American dreamer, joined to a critique of how the American dream has been subverted by outsourcing our know-how and manufacturing to third-world nations."

Demerit:
"somewhat familiar in theme"

Grade: B+
__________________________
Carmela Ciraru, in The San Francisco Chronicle
Gold Star:
"It is an extraordinary work of timely and provocative themes, including the decline of American manufacturing, the sufferings of the middle class and the collapse of the global economy. Yet the book never seems didactic or driven by a political agenda."

Demerit:
None.
Grade: A
__________________________
Gold Star
"…it's mostly a potent, well-drawn portrait of one man's discovery of where his personal and professional selves split and connect."

Demerit
"If anything, the novel's flaws seem to be products of too much tightening"

Grade: A-
__________________________
Review GPA: A- (3.68)