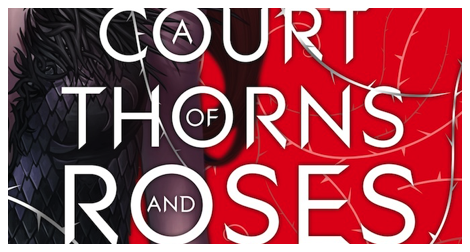 This content contains affiliate links. When you buy through these links, we may earn an affiliate commission.
I haven't felt the proper tug of a fantasy series since The Wheel of Time ended. To be honest, I suspect the reluctance stemmed directly from the sheer length of that particular series- how could any new world compare to the sprawling depth of those 14 books? The final book of the series (A Memory of Light) was published in 2013 and I took a leave of absence from the genre- but as a fantasy lover, I knew it would come calling to me again some day. In the meantime, I haven't read a single new fantasy series.
Until a few weeks ago, that is, when I picked up Sarah J Maas' A Court of Thorns and Roses. I hadn't heard any of the chatter about Maas' books and only selected this because it showed up in my Amazon recommended list and my love of fantasy burst back into life. It was just what I needed on a rainy day in London.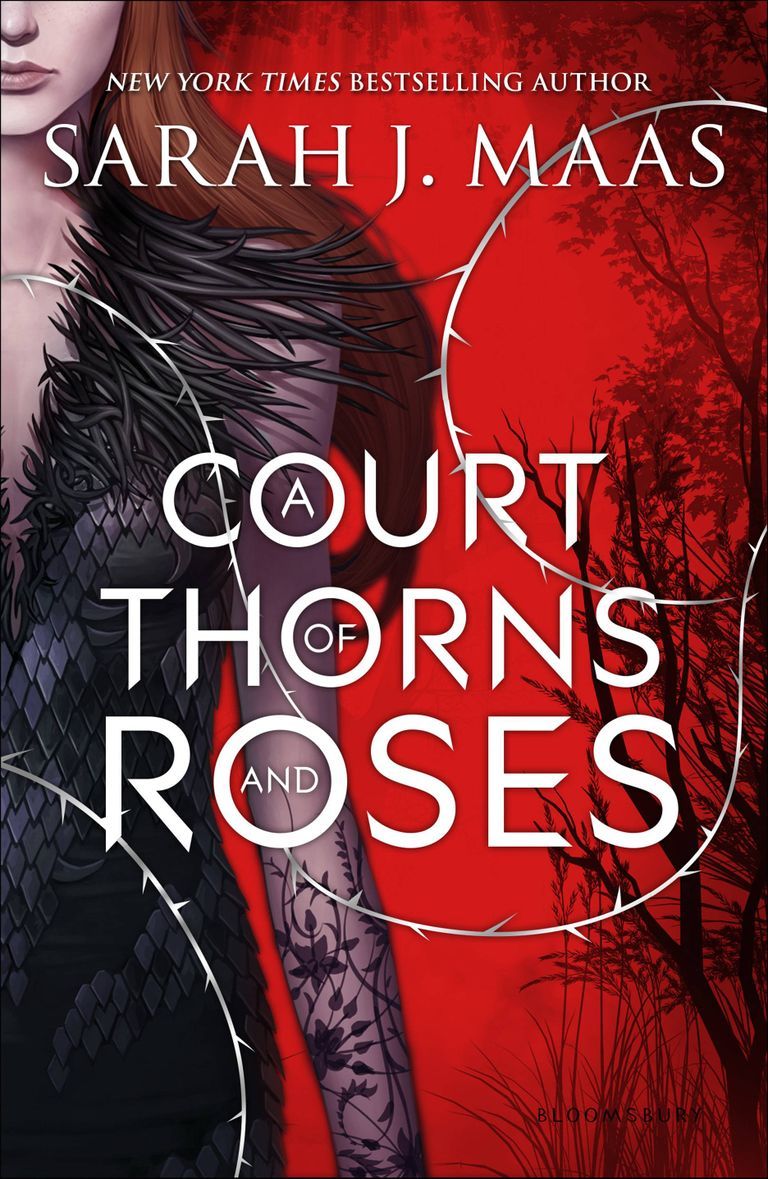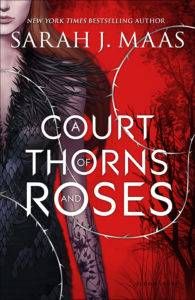 A Court of Thorns and Roses introduces us to Feyre, a human living in poverty with an unsupportive family on the outskirts of the human realm bordered by Prythian, the home of Faeries.
Fairy stories are a big part of Irish and English folklore and heritage- as a child I immersed myself in those stories and I'm always interested to see how an author takes the concept of a 'fairy' and utilises it for their plots. I really loved Maas' interpretation- her faeries are a mixture of populations and elements- the strong, pointed eared, lithe version familiar to readers of The Lord of the Rings and the crueller, harsher creatures of deviousness and devastation more familiar to those who read older Celtic stories of the Seelie and Unseelie courts.
More than that though, I really loved Feyre herself- a rough and tough woman in a bad situation, who shows immense bravery but is inherently human and flawed. Feyre is multi-faceted- not always likeable, not always capable of making the best decisions, sometimes ashamed of her own history, but ultimately a person full of genuine, complex human emotions.
The story here doesn't re-invent the wheel. It has all the elements of a successful, Beauty and the Beast style romance. Human girl who kills a faerie in disguise is trapped in a palace of luxury by a pained, cursed male, Tamlin. Feyre and Tamlin fall hard for one another under the watchful gaze of Tamlin's advisor Lucien. The Big Bad must be faced before the curse can be broken and Feyre is alone in her fight against the dark, supported somewhat by a reluctant ally, Rhysand.
It's a simple but strong concept with plenty of history. Maas' writing brings real warmth to her characters and her straightforward use of violence and brutality keeps the darker sections of the story alive. Of particular note is the super-grim sexual manipulation by the darker, evil characters- which is difficult to really contemplate until after the books have been read.
The world of Maas' story is smaller than previous fantasy lands I've occupied- perhaps as a result, I read through the book in a few hours and quickly downloaded the second. In as much I had liked the individual characters and background shown in the first book, the second (A Court of Mist and Fury) expands both the characters, the history and the surrounding parts of Prythian for the reader.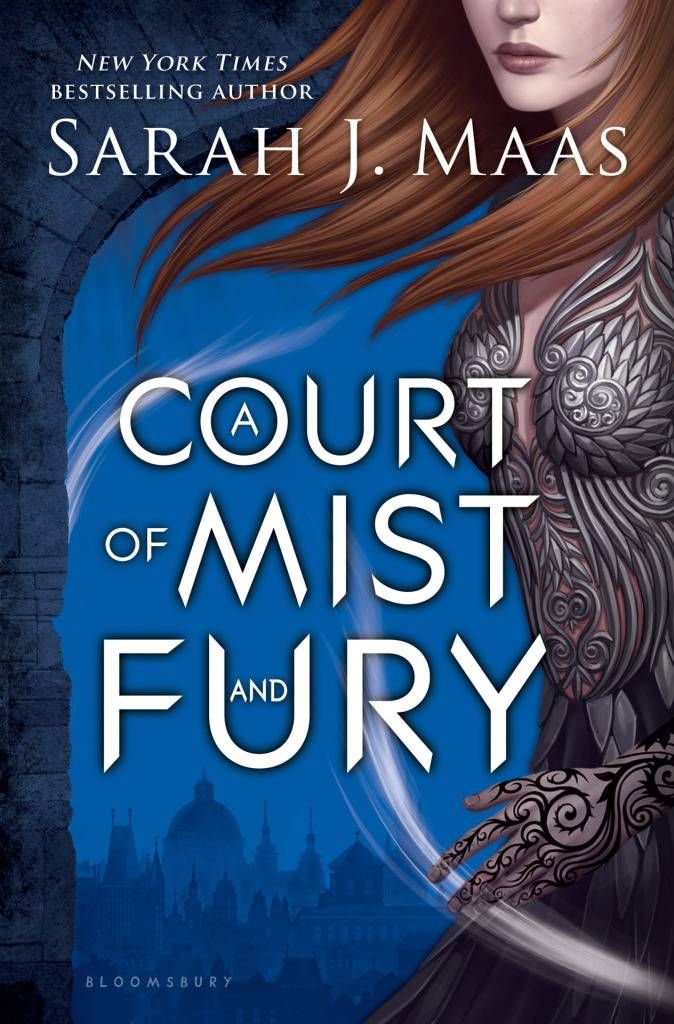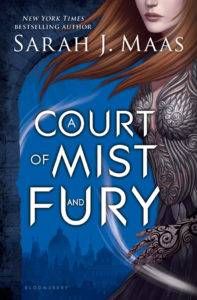 Feyre is a changed person in the second book, destroyed from previous battles and failing in her efforts to get better. Finding herself again unsupported by the people who should love her most, she needs to go elsewhere to find real friendship and love. The cast of supporting characters from the first book play their roles in the second also- Rhysand in particular, but Lucien plays an interesting role throughout the book, deepening his own story and developing significantly.
Again, this isn't a story to re-invent the wheel- but it is executed very well and the new evil she must face is vamped up and suitably blood curdling. At the end of the book, the threads are firmly laid for the third in the series, due to be released this May.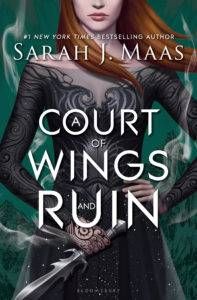 I'll be the first to admit that I'm not a big romance reader- the genre just never sticks in my head as an option when I'm browsing, but the romance element of Maas' work is engaging and is an important representation of choice, female empowerment (and disempowerment), sexuality and release. Poor choices made by our partners can often create pain for us in turn- Maas might be writing a fairytale but the situations she writes about are far from perfect; darkness constantly looms.
Maas has outlined that there are a number of further novels, novellas and (my favourite!) a colouring book to come from the series. The third book, A Court of Wings and Ruin, is due for publication in May. Though Maas' story doesn't have the institutional sprawl of the longer series I've previously found myself in, her writing is sharp, her characters bright and engaging. I'm all in.