Fiction
Required Reading: Ray Bradbury's Last Essay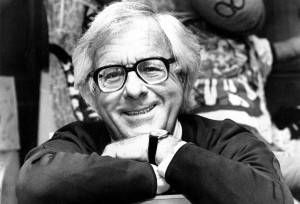 The release of The Best American Nonrequired Reading anthology is always a highlight of my reading year. This year, it's more exciting than usual because Ray Bradbury wrote the introduction, an essay called "The Book and the Butterfly," that, it turns out, would be his last.
Just when I thought I couldn't love the man more–I'm planning a tattoo of a favorite line from Fahrenheit 451 as my 30th birthday gift to myself later this year–he nails the essence of being a reader. And because he's ass-kickingly awesome, he does it in just a couple hundred words.
The Huffington Post has the full essay. You should read it, and then you should buy a copy of this year's Best American Nonrequired Reading and join me in underlining ALL THE SMART THINGS.
I've read "The Book and the Butterfly" through a dozen times now. Here are a few of the best, most delightfully bookish sections (emphasis mine).
On the librarian who doubted he could, at seven years old, read 10 books a week:
And she said, "You can't possibly read all of those before they are due back."
I said, "Yes, I can."
And I came back the next week for ten more books.
In doing so, I told that librarian, politely, to get out of my way and let me happen. That's what books do. They are the building blocks, the DNA, if you will, of you.
_________________________
On the effects of being well- and widely-read:
I pondered all of these things because of books. I asked big questions because of books. I dreamed because of books. I started to write because of books.
_________________________
On being changed by reading and writing:
I am told the editorial process for this series is rooted in the involvement of high school students selecting the stories and assembling each year's edition…I would have loved to work on this series. I imagine each young person who has poured his or her heart into this edition has been changed as a result.
The caterpillar sprouts wings.
And I know that, as with reading any book, you, dear reader, will change too.