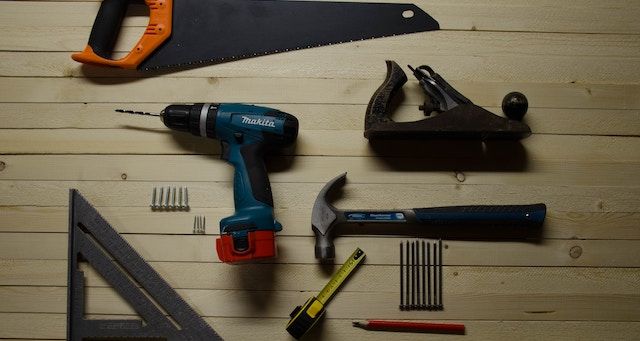 Fiction
Romance Novels to Read If You Love HGTV
This content contains affiliate links. When you buy through these links, we may earn an affiliate commission.
If you like to unwind by reading a good romance novel or watching one of those addicting home renovation shows, we have great news—you no longer have to choose between the two. There's a whole sub-genre of books that bring both of your guilty pleasures into one entertaining combo: renovation romance.
That's right. If you love HGTV and a steamy love story, these novels were made for you. After all, what's a better backdrop for a blossoming relationship than a lovely old home in need of some TLC?
Here, check out some novels that combine your passion for romance stories and home restoration:
The latest romantic comedy from Tessa Bailey focuses on Georgette Castle, who has recently decided to forgo joining her family's home renovation business in order to start her own company planning children's birthday parties. As she gears up to perform a full renovation on her life and business, she runs into Travis Ford, a former baseball star who has started a new job flipping homes after a career-ending injury. When the two cook up a scheme to fake a romance in order to land Travis a job, sparks start to fly.
This 2015 novel marks the first in a trilogy centered on the Amador brothers in the town of Spinning Hills, Ohio. It follows Dan Amador, who returns to the fledgling community to work on restoring one of its homes. But what starts out as a simple project turns more complicated when he meets Holly Bell, the single mom who lives next door.
Having a hardcore crush is hard enough. But having a crush on your twin brother's best friend? That takes things to a whole level of complicated, as Darcy Barrett finds out when she runs into Tom, the object of her childhood infatuation. After Darcy and her brother inherit a run-down cottage from their grandmother, Tom, a longtime house flipper, arrives to help with the renovations—and suddenly, Darcy realizes her feelings for her sibling's old friend may not be as far behind as she thought.
Tribute by Nora Roberts
When it comes to reconstruction romance novels, Nora Roberts is pretty much the queen. A bunch of her books would be right at home on this list, including most obviously, the Inn Boonsboro series. But if you want to add a bit of suspense to your restoration-themed love stories, try Tribute.
It follows Cilla, a former child star turned home renovator who takes on a new project saving the farmhouse where her movie star grandmother once lived in. When she finds a box of letters that suggests her grandmother's death was not accidental, she realizes she might need the help of her distractingly handsome neighbor to uncover the truth.
This just-released novel, which marks the first in a new series from Ruby Lang, follows two city planners who pose as a couple in order to view pricey real estate across Upper Manhattan. Though the novel doesn't involve a full home restoration, as the others on this list do, protagonists Oliver and Fay are true architectural nerds—which means there are plenty of real estate-related details to enjoy in the book.
The second book in Farrah Rochon's Bayou Dreams series centers on home restoration specialist Phylicia Phillips, who has long dreamt of buying back her childhood home. Just as she's about to, renowned architect Jamal Johnson snaps up the house first. When he recruits Phylicia to help convert the stately home into a B&B, the two form a reluctant working relationship that soon turns intimate.
If you love this sub-genre, you'll want to check out Jennifer Probst's entire Billionaire Builder series, which centers on handsome contractor siblings the Pierce Brothers. This 2016 novel, the first of the bunch, focuses on the eldest brother, Caleb Pierce, who takes a job building a customized dream house for high-end home designer Morgan. As Caleb vows to get the job done, he can't help but notice there's more to his demanding new client than meets the eye.