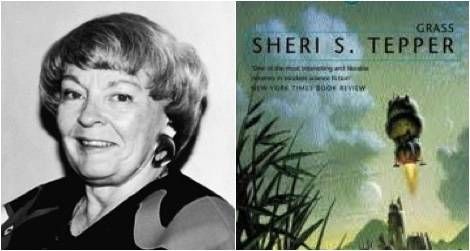 This content contains affiliate links. When you buy through these links, we may earn an affiliate commission.
Locus Magazine recently shared that Sheri S. Tepper passed away on October 22 at the age of 87. Losing a great writer is always difficult, but it's even more heartbreaking when they're an underappreciated master of their genre.
I've always admired Tepper's work, but she was just as admirable a person as she was a writer. As a young single mother she worked for international relief agency CARE. She was with Rocky Mountain Planned Parenthood for over twenty years, eventually taking up the Executive Director position before leaving to write full time.
Tepper was also one of my favorite examples of 'you don't have to be published at twenty-five to be a success.' Her first novel was published when she was 54. She went on to publish more than thirty books, including novels, short story collections, children's stories, and poetry. (Not to mention a number of pamphlets written for Planned Parenthood, including 'So You Don't Want to be a Sex Object' and 'So Your Happily Ever After Isn't.') Her works in mystery, horror, science fiction, and fantasy explored ecology, feminism, religion, family, and politics. Over the years, they were shortlisted for a number of awards, including the Hugo, the Tiptree, the Locus, the Edgar, the Clarke, and the Campbell Memorial Awards. In 2015 she received a World Fantasy life achievement award. Tepper was proof that it's never too late to begin and it's never too late to become a giant in the field.
Here are a few of my favorite books by Sheri S. Tepper, a very small sampling of her richly diverse work. She will be deeply missed.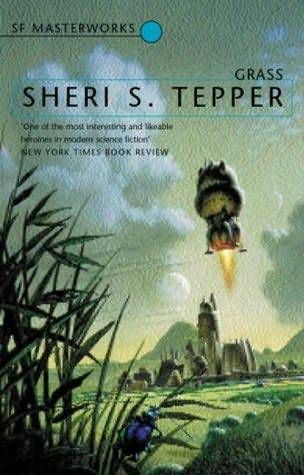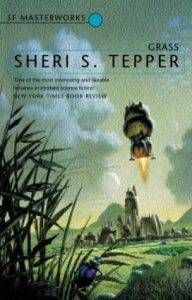 The first novel in the Arbai trilogy, Grass is a far-future dystopia in which Earth has been damaged by overpopulation, limited resources, and a seemingly incurable plague. It was shortlisted for Hugo and Locus awards.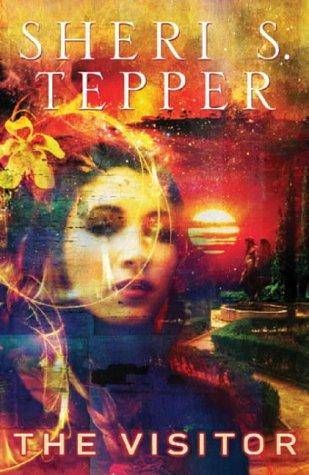 A stunningly original first contact story, The Visitor depicts a giant alien ship crashing into Earth with cataclysmic consequences. The vast majority of the population dies, living conditions are harsh, and resources are scarce. The book focuses on the aftermath, largely examining the brutal pockets of civilization that arise a millennium after the Happening. It was shortlisted for a Locus award.
An artful blend of science fiction and fantasy, Beauty is a magical time traveling adventure. The titular Beauty is a half-faery whose tale begins with a cursed sleep, but whose fate is soon interrupted by filmmakers from the 21st century who've gone back in time to film some of the last manifestations of magic. What follows is a darkly funny mystery that deftly combines numerous fairytales. It won a Locus award.