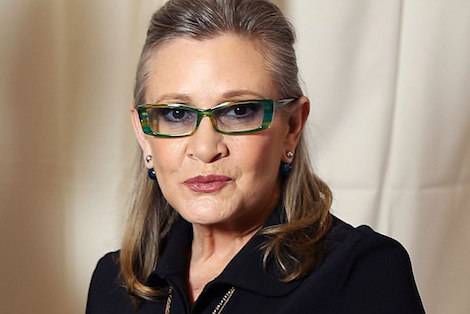 This content contains affiliate links. When you buy through these links, we may earn an affiliate commission.
Carrie Fisher. Protector of friends. Outspoken mental health advocate, actress, and writer. Fierce feminist. She was best known for her portrayal of Leia Organa, although she was a hell of a writer. I don't think that's as appreciated as it should be, but in honor of what would have been her 61st birthday (10/21), I've put together a list of things to read – both written by her, and not. For books by Fisher, I would literally recommend them all, but the ones here are my top choices – although it was a hard choice to make, I admit.
This is a classic. Loosely autobiographical, funny, and that razor-sharp wit that Carrie so embodied. Set in Hollywood and drug rehab as a young actress tries to figure out how she got where she is, this is a highly relevant book, despite the fact that it originally came out decades ago. If you like the book, check out the movie, too.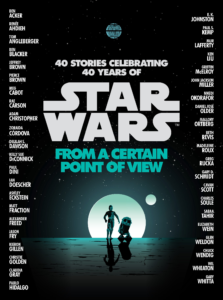 This anthology from numerous well-known writers (Kelly Sue DeConnick, Greg Rucka, Nnedi Okorofor, Beth Revis, and more) was created in honor of the 40th anniversary of Star Wars. Each story in the book is told from the POV of a minor character, of a moment in A New Hope. Okay, it's not Leia or Carrie-centered, but in honor of Princess Leia, this book is a no-brainer.
I read this shortly after Carrie's death last year, and all I could think while reading it was damnit, I want more of her stories; I want more of her writing. Her reflections on being a young actress in a sci-fi movie that no one was sure about, and her love affair with coworker Harrison Ford…this is Fisher at her best.
Nasty Women: Feminism, Resistance, and Revolution in Trump's America by various writers
Though not Star Wars or Carrie Fisher-related, this is an anthology of strong feminist writing (think Samantha Irby, Randa Jarrar, Cheryl Strayed, Rebecca Solnit) about being a woman in Trump's America. Fisher was outspoken on Twitter about misogyny and the election, and I can only imagine she would be dragging 45 on the daily if she were here. This book definitely embodies her spirit.
Perhaps my favorite of all of Fisher's memoirs, this book has it all – stories of her drug use, gossip about celebrities and life in a famous family, and stories about therapy (shock and otherwise). Even with subjects as fraught as these, Fisher maintains her signature dry humor and biting commentary. It's partly stream-of-consciousness, but that's what makes it so great – it's like an interview with her, ideas and stories spewing forth.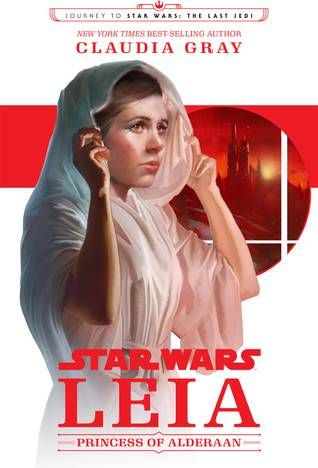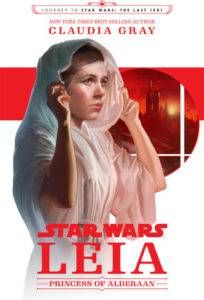 Leia: Princess of Alderaan by Claudia Gray
This is one of the newest Star Wars books out and was released back in September, on Force Friday. This YA novel finds Leia Organa as a teenager, back when the rebellion was just starting to form in secret on Alderaan. Princess Leia wasn't always part of the Rebel Alliance; this is her story of how she came to understand politics at work, and the origins of the rebellion. Since Episode IV is my favorite Star Wars movie, I really liked this book.
No matter what book you read by Fisher, or what Star Wars book you might choose, I think it would make her happy just to know that the Force is still with us – that her image as Leia is one of the faces of the #resistance; that Leia Organa's story will be unfolding (albeit for the last time on-screen), and that her words, both on the page and in the movies are finding homes in the hearts of individuals. (For added inspiration, check out the story behind #LeiaIsWithUs for December).
May the Force be with you, General Organa.