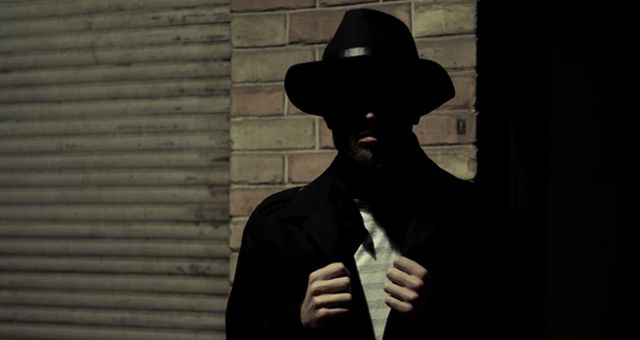 Lists
A Reluctant Spy, Lady Sherlock, and More Must-Read Mystery and Thrillers
This content contains affiliate links. When you buy through these links, we may earn an affiliate commission.
A monthly roundup of favorite mystery and thriller reviews from the biweekly Unusual Suspects crime newsletter, highlighting some great new releases and backlist mysteries that shouldn't be missed.
It's the end of the year—and decade, apparently—so book lists are all about Best Of Lists right now. This is not that list exactly, but these are the great mystery, thriller, and true crime books I read in November that you should definitely read or at the very least put on your TBR—of course there's more room on your TBR; it is infinite. Anyhoo, there's lady Sherlock (my favorite Sherlock!), a PI investigating at a magic school, Ronan Farrow's true crime memoir, a funny cozy mystery, a reluctant British spy, and a character-driven mystery for literary fans.
The Art of Theft (Lady Sherlock #4) by Sherry Thomas
This is one of those series where I highly anticipate the next book all year and am never disappointed. Charlotte Holmes is funny, clever, resourceful, and highly entertaining as she solves crimes under Sherlock Holmes's name. This time around she has a gang of people helping out, which really added to the fun and intrigue for me. There's blackmail, past love and new love—Holmes takes a backseat—a priceless painting, French chateau, fake identities, disguises…I love that I can always count on a solid mystery, fantastic characters and relationships, some laughs, and a great time! And here's something I never say: A lot happens in this series so it's best to start at the beginning.
East of Hounslow (Jay Qasim #1) by Khurrum Rahman
This was so good I listened to it in one day. It's one of those novels where the character's voice just grabbed me immediately and I honestly was rooting for him throughout, no matter what he did or said—which, for me, is always an indicator of how much I love a character. Jay, a young man in West London, doesn't have anything in his life figured out yet, other than selling drugs to make money and owning a BMW. That is, until a series of events leads to him getting into trouble with his supplier, and MI5 using this as a perfect opportunity to recruit (blackmail?) him into going undercover for them. MI5 sees a young Pakistani Muslim who can infiltrate an extremist group and report back information. Jay, on the other hand, would much rather stay out of religious and political issues, and as a young man who drinks, enjoys sex, and visits the Mosque when he feels like, doesn't believe in judging people's degrees of religious participation.
Everything is now going to change for Jay as he's forced to interact with people on opposing sides of issues and those in between, which will lead to him having to make a lot of difficult decisions—and not get caught working for MI5. This is mostly told from Jay's perspective, although POV does change a bit, and is a great immersion into a community in London, a nuanced look at current political issues, and a great coming-of-age tale.
The narrator on the audiobook, Waleed Akhtar, is perfect! I listened to the audiobook on Hoopla; Amazon has it currently for $6.95, which is ridiculously priced and I can't recommend enough—but it looks like the ebook and paperback release in the U.S. in 2020. There's always the option of bookstores like Waterstones and Book Depository that ship worldwide, or pre-buying—it's that good! (TW mass shootings, terrorist attacks/child deaths/past attempted suicides mentioned)
This is first and foremost a P.I. novel, however it has the spin of being set at a school for magic (yes, real magic) but it's all set in our real world. Ivy Gamble isn't magic, she's a P.I. Her twin sister Tabitha, however, is and always has been magic. They don't speak. Until now, when a murder at the school where Tabitha works brings Ivy in to investigate. Ivy is very closed off, matter of fact, and is forced to deal with her estranged relationship with her sister as she tries to figure out who committed this gruesome murder. Ultimately, you get a good P.I. novel with a great exploration of grief and family. While this is a standalone, if it ever gets a followup I'd definitely read it.
Frances Wynn, an American woman living in Victorian England, has just passed the grieving stage after her husband's death. He married her for her money and died in bed with his mistress, so let's say Wynn is ready for this new stage of her life. Which quickly turns into her mom pawning her younger sister off on her to be introduced into society. And then Wynn is accused of having murdered her husband. And then of jewelry thefts. Seriously, she just can't catch a break. So she does what any woman in her position would do and starts trying to figure out who wants to frame her, while also trying to keep her sister from falling into a bad marriage. This was a humorous and entertaining mystery with a delightful main character. The audiobook has a wonderful narrator, I've already gotten the sequel, and noted that the third should publish in 2020.
This is a character-driven novel in a remote setting where murders have occurred. We follow along—mostly listen—as Janina describes the remote Polish village she lives in, her neighbor's death, and tries to discover what may have happened to Big Foot (the neighbor, not the creature)—hunted animals revenge? When more bodies are found, she tries to help, but no one pays much mind to a single elderly lady who is a nature lover, waxes on about astrology and philosophically about various beliefs—including the evils of SUV drivers and their tiny penises. She contacts the police various times trying to be heard, but even they pay her no mind. What is happening and will Janina get to the bottom of it and find peace? If you're a fan of translated literary works this is fantastic (quirky, character-driven, with a super satisfying ending) and I loved the narrator, Beata Pozniak, who really brought this character's specific way of speaking to life.
I had planned on reading She Said by Jodi Kantor and Megan Twohey first and then Farrow's book, but library holds dictated my order instead and Farrow went first. This was a great read for fans of journalism and following along to see how reporters get sources and put together breaking stories.
In Farrow's case, as he looked into Harvey Weinstein's predatory behavior and spoke to women who'd been attacked, he didn't get the support from NBC that one would think a network would give with a story this potentially huge. Here, Farrow recounts the hoops they put him through, and ultimately how he was sidelined and asked to stop working on the story. While it focuses on Weinstein's story—along with a few other predators—the book shows that no one operates alone and how systems and our culture not only enable but protect this kind of behavior.
I really like how Farrow basically just laid out facts of events—even showing himself in not the greatest light sometimes, including a fight he had with his sister over Woody Allen. And you know, I always go with the audiobook when narrated by the author. I loved the audiobook because Farrow does some ridiculous accents for people he had conversations with, which, for me, acted like pressure relievers on a very serious topic—but some may find this annoying or distracting, so listen to a sample. He also has little blips of his sarcastic thoughts, which I enjoyed. And even though he's always been a very private person, he has conversations with his now-fiancé in the book (related to the case and how he's working himself into the ground), which were really sweet and funny and a reminder of how important support systems are.